350Z vs Mustang GT: I've owned both (and I have a lot to say)
The Nissan 350z and the Ford Mustang GT are known for their good looks, decent performance, and great value. They both come with more than enough standard safety and comfort features to make them viable daily drivers. However, while the Ford Mustang GT is best known for it's straight-line acceleration, the 350Z is a more well-rounded sports car.
I've owned a 2004 350Z, as well as a variety of different Mustang GT's over the years. I've got a lot of good (and bad) things to say about both of these cars.
Which one is right for you? I'll discuss performance, price, fuel efficiency, comfort, cargo space and safety ratings to help you decide. The following comparison is based on my own personal experience, focused on real-world driving. These are very different cars, and there are certainly pros and cons to each.
Comparing the engines of the 350Z and the Mustang GT
The engines available in the mustang GT and the 350 Z couldn't be more different (unlike the way it was in my Dodge Challenger vs Ford Mustang comparison). The mustang GT features a high-output V8 with gobs of torque, while the 350Z features a high-revving V6 with smooth power delivery throughout the entire power band.
350Z engine
The 350Z's engine is truly a work of art. It's arguably one of the best sounding sports cars in the world, and it's easily the best sounding car that I've ever owned.
It's torquey, and it pulls fairly hard all throughout the rpm range. I daily drove my 350Z for six years, and the engine was by far the best thing about it.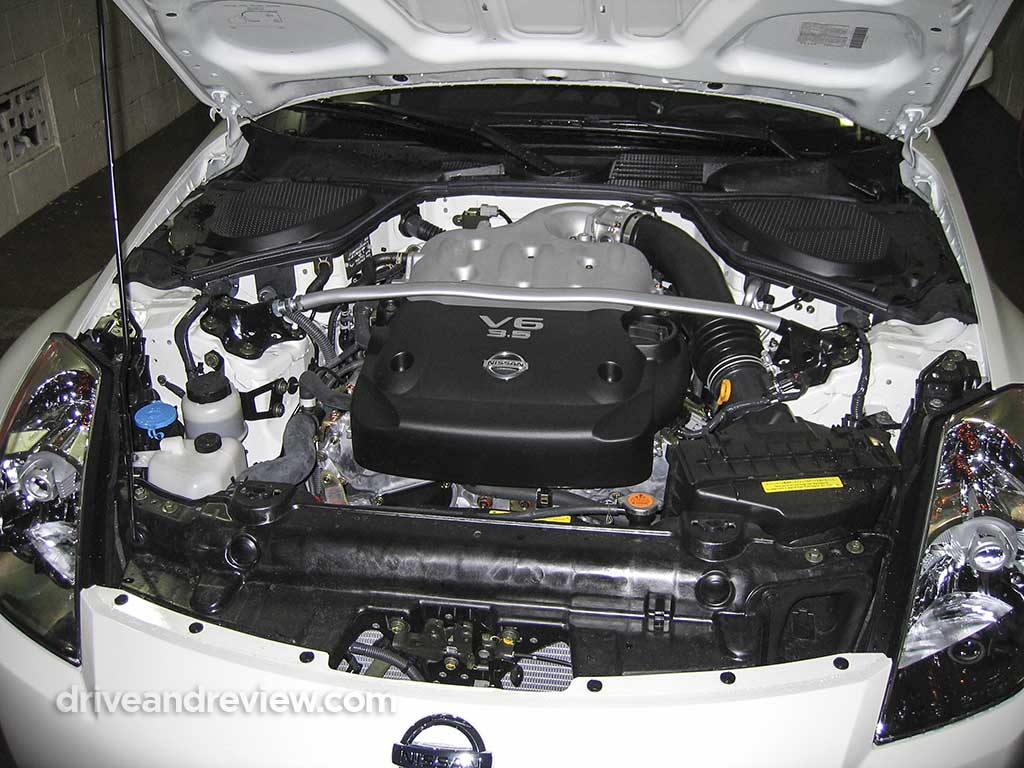 This engine also seemed to stand up well to abuse. I drove my 350Z hard in the six years that I owned it, and I never once had a problem. It loves to rev, which made it a fun car to drive on the freeway. Power was instantly available at nearly any speed. That being said, it wasn't perfect. Be sure to study up on 2004 350Z problems before buying one. There is a lot you've got to know.
Ford Mustang GT engine
The V8 in the Mustang GT (any model year) is one of the primary reasons why I will always have one of these cars in my garage. Yes, the 4.6 L V8's in the 1996 and 1997 mustang GT's that I previously owned were slow as balls, but they were torque monsters that sounded absolutely fantastic.
That alone was the reason why I included it in my list of cheap V8 cars that I'd always be happy to own. If you're willing to settle for an older model, a late 1990's or early 2000's Mustang is a fantastic cheap fast car under $5000.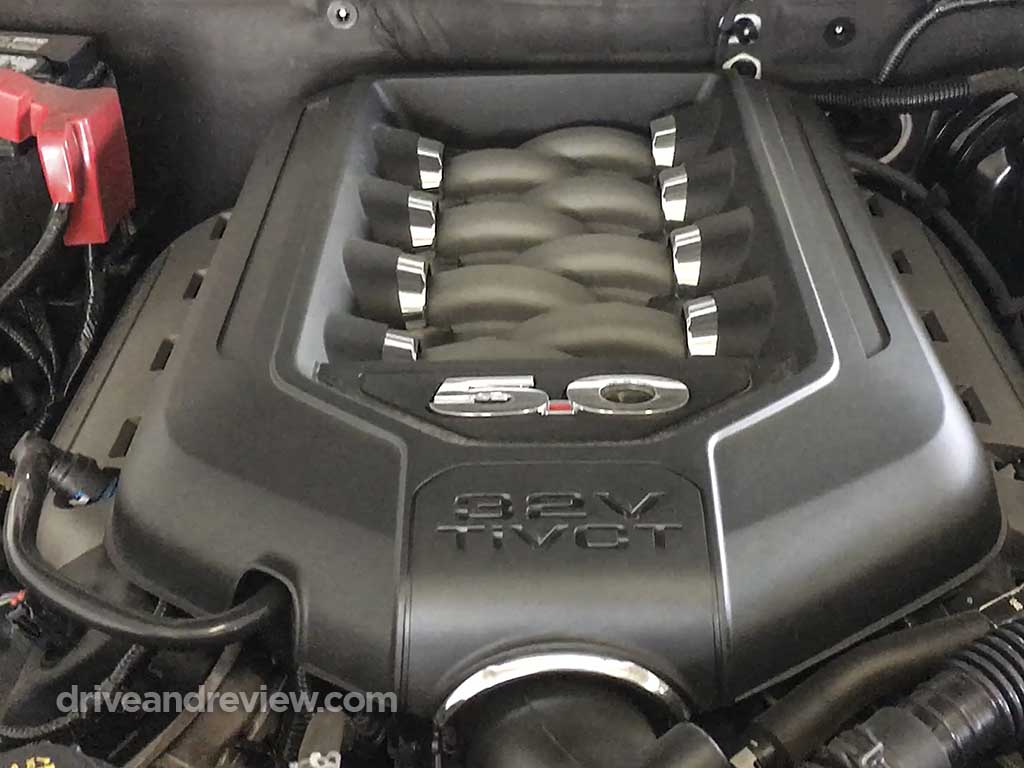 The 5.0 L Coyote V8 in my 2012 Mustang GT isn't as torquey, but it does pull hard all the way up to redline. And in my opinion, it sounds even better than the 4.6 L engines in my old Mustangs.
The great sounding and high-torque V8 is why you buy a Mustang. However, if an exotic car sound with a high-revving V6 is more your flavor, then the 350Z is for you.
Ford Mustang GT handling vs 350z handling
The 350z is known for its excellent handling and fantastic steering response, while the Ford Mustang GT is known for its great acceleration and somewhat decent handling. But how do these cars compare in real world driving? I've got tens of thousands of miles of experience with both.
350z handling
The 350z has a very sharp steering response, and a suspension tuned to reduce the effects of body roll. The 350z also comes with a limited slip differential and aggressive chassis stiffening which increases stability while cornering.
Because of this, the 350Z is one of the best handling cars you can get for the money. It may not be as good as something like an S2000, but it does pretty well on tight canyon roads and race tracks.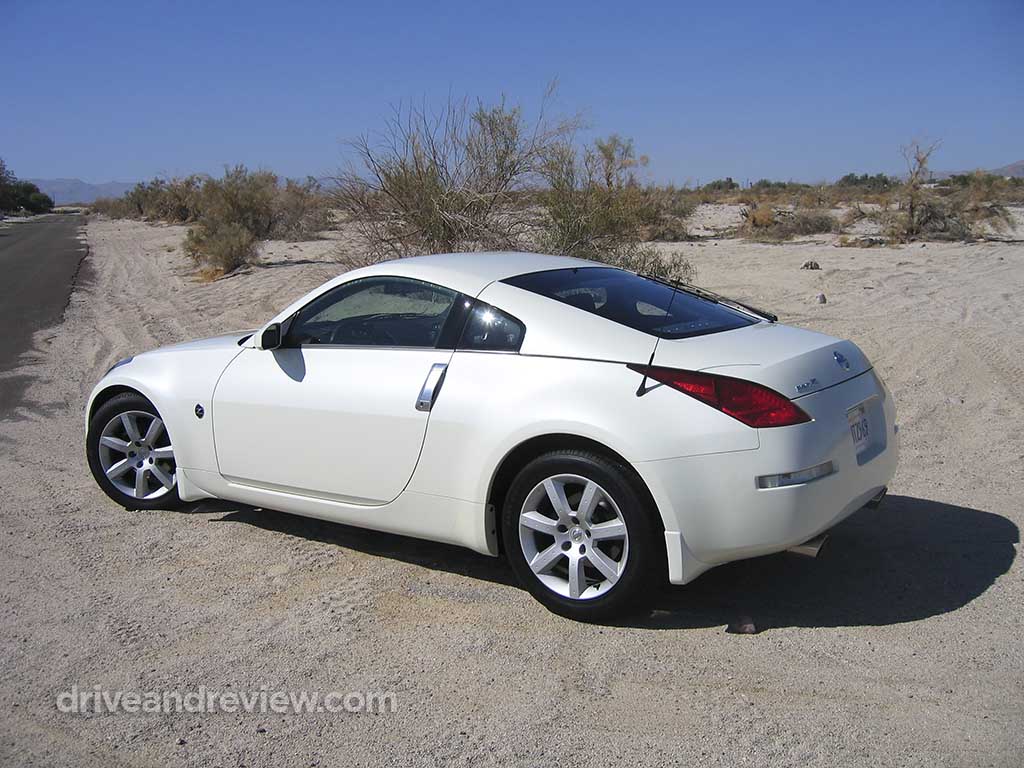 Yes, the suspension might be a little bit firm for daily driving. If that's a concern to you, the Mustang may be better suited for your needs.
Mustang GT handling
No matter the model year, the Mustang GT's steering has never been what I would consider "precise." It may be easy to control on straight roads and on highways, but thanks to its powerful V8 and less-than-ideal weight distribution, it is more difficult to control during spirited driving.
Personally, I've never had much of an issue with handling and control on any Mustang GT that I've ever owned or driven. Yes, you do have to pay more attention when accelerating around tight corners than you would with a 350Z, but it's still loads fun. It's a different kind of fun, but it's certainly not dangerous.
I'd actually recommend an EcoBoost Mustang over a GT if handing is very important to you (because it's lighter with better weight distribution). Be sure to read my EcoBoost vs 5.0 Mustang comparison for more info.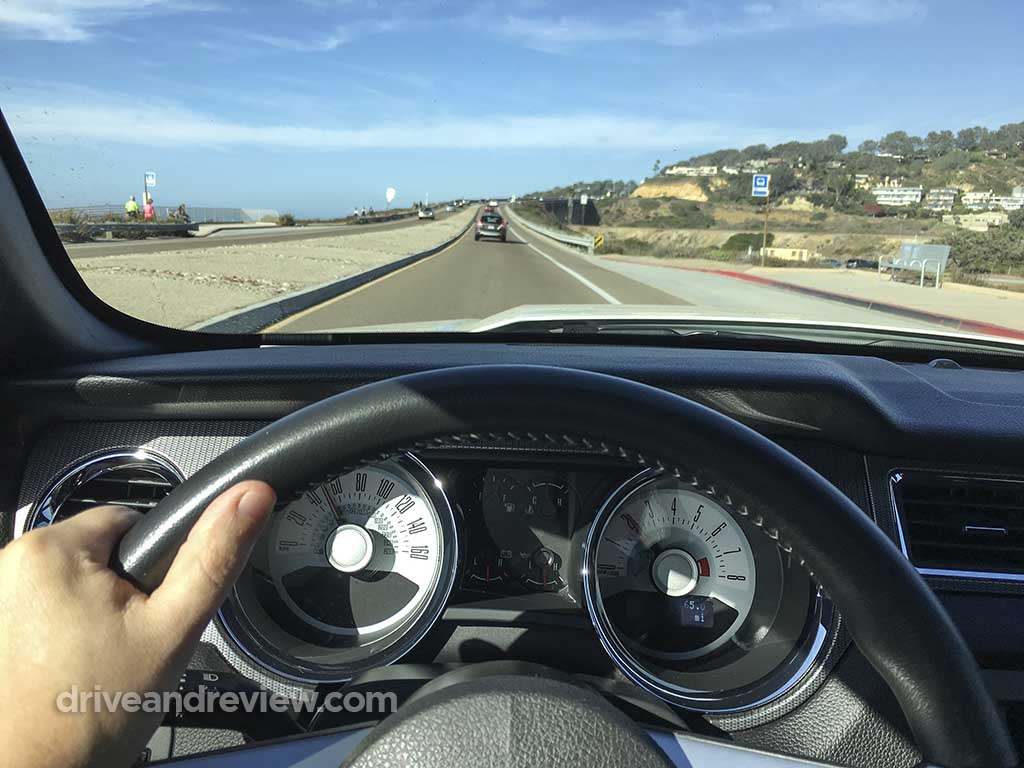 And for the record, it's very easy to make a Mustang GT handle very well. If you read my 2016 Hertz Shelby GT-H review, you'll remember how impressed I was with the way it handled. That car had a simple lowering kit on it, and nothing else.
350z exterior vs Mustang GT exterior
Visually, the Mustang GT and 350Z couldn't be more different. The 350Z looks like a high-performance sports car, whereas the Mustang GT (any model year) looks more like a comfortable cruiser that would be more suited for cross-country road trips.
True story: before I bought my 350Z in 2004, I was was seriously debating getting a Mustang GT instead. However, I found the 350Z to be far too sexy to resist. I wanted a good looking daily driver, and the Mustang (at the time) just wasn't it.
350Z exterior design
The 350z has a very clean design with short overhangs and large wheel arches. It features a light aluminum hood, aerodynamic front bumper, rear spoiler, as well as LED taillights.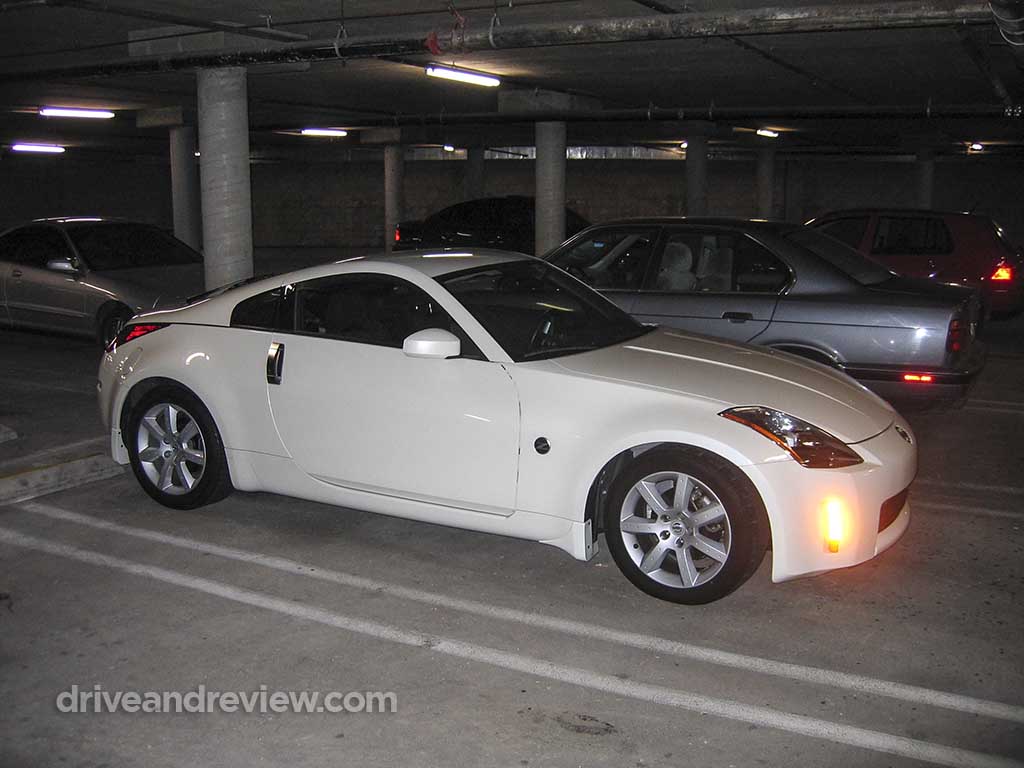 However, as a previous owner of one, I can tell you firsthand that some of those great design details comes at a cost. For example, the high door sills make it very difficult to see out of if you're less than 6 feet tall. And if you're the kind of driver who likes rest your elbow on the door sill while driving, forget about it in the 350Z.
For more information on what it's like to live with a 350Z on a daily basis, do be sure to read my in-depth 2004 350Z review.
Mustang GT exterior design
The Ford Mustang GT (any model year) features design details such as quad tail lights, hood scoops, fender flares, etc. Basically all the stuff needed to make it look tough. Which is fine, because the Mustang GT is a fairly tough car.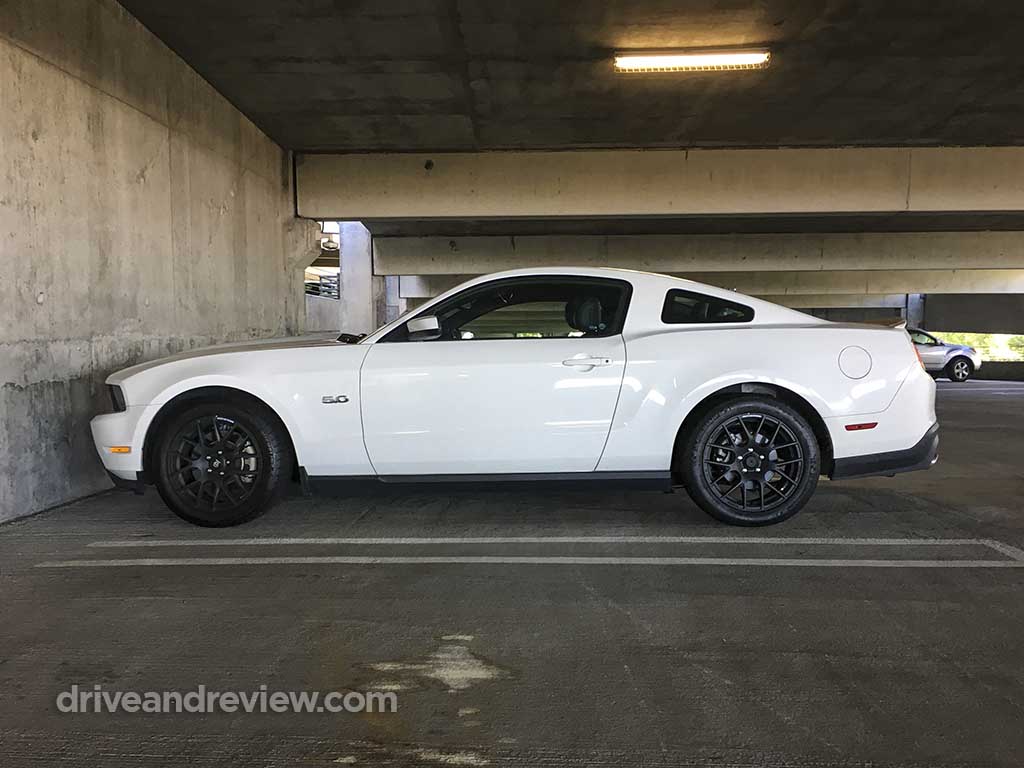 I can't say that the Mustang was ever as exotic looking at the the 350Z was though. These are two completely different kinds of cars, so you have to decide which kind of body style you like more:
Short, stubby, low sports car (350Z)
Large, upright GT cruiser (Mustang GT)
Also worth noting is that the Mustang GT has always been available in more colors than the 350Z ever was. There were even two-tone paint schemes for some model years, which made it completely unique over the 350Z.
350z vs Mustang GT interior
If a proper sports car is what you're looking for, look no further than the 350Z. Yes, the interior of the Mustang GT is nice (and it keeps getting better every year), but it just doesn't compare to the 350Z in terms of a glove-fitting / cockpit-like feeling.
350Z interior
The 350z has a very sporty and modern interior with features such as deep bucket seats, grab handles, and a performance-oriented instrument cluster with 350z badging. It basically looks like the interior of a hard-core sports car.
The 350z did not have as many comfort and convenience features as the Mustang, but still had nice materials and a well-organized cabin.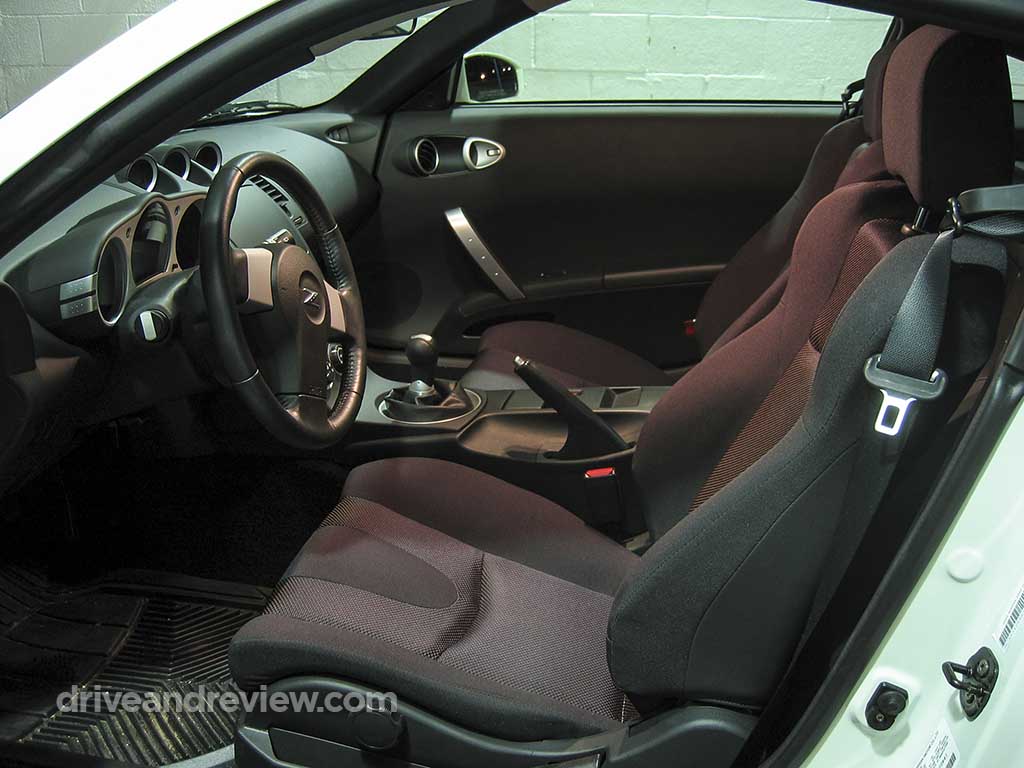 Mustang GT interior
The Ford Mustang GT features a much more conservative and basic interior design compared to the 350Z.
It comes standard with features such as power windows, tilt steering, cruise control , and leather upholstery. It has a very roomy cabin with lots of legroom – as well as a backseat (something that the 350Z doesn't have).
Having daily driven both a 350Z and a Mustang GT (several different model years), I can tell you that the Mustang GT is better to live with every day. The seating position is more upright, it's more comfortable, it's easier to get in and out of, and outward visibility is much better. This also makes it an excellent road trip car (as I demonstrated while driving from Miami to Key West in one).
350z vs Mustang GT weight
Weighing in at 3,4oo pounds and 3,600 pounds respectively, you are correct to assume that the 350z is lighter than the Mustang GT. However, looks can be deceiving. The 350Z is actually a pig in terms of overall weight, and you really start to feel it in tight corners.
Based on my own experience, the 350Z feels like it's slightly lighter on its feet than the Mustang GT – as it should be, since it is lighter. The Mustang feels like a really big car in most driving situations.
350Z vs Mustang GT acceleration and top speed
Based on my own experience with these cars, the 350z just can't compete with the Mustang GT when it comes to straight line acceleration. Yes, the Nissan 350z handles better, but does not accelerate as fast. That's a pretty big deal to me.
350z acceleration (5.5 seconds) falls towards the lower end of the spectrum in terms of what I find acceptable in a sports car. Less pulling power is a turn off for me, but I don't mind it's lower top speed. I mean, it's not very often that I have the opportunity to drive flat-out.
The 350z is limited to speeds up to 125 mph, while the Mustang's top speed (the latest models) can reach in upwards of 160 mph. Of course those numbers vary depending on the model year, but the Mustang GT has always been faster than the 350Z.
Price comparison
The 350Z and Mustang GT have always been comparatively priced. They were roughly the same price when new, and prices for used models are still somewhat similar today.
350z price
The price of a brand new 350Z back in the day range anywhere from $24,000 up to $40,000. I paid $26,000 for my 2004 base model, and I still think it was one of the best automotive purchases I ever made. It was a lot of car for the money.
These days, it's possible to pick up a used 350Z for well under $10,000. That's an incredible bargain considering how nice of a car this is. However, I'm willing to bet that the prices for used 350Z's will start to climb within the next few years as more and more people start to realize how great they really were.
They are also being bought up in spades by people looking for a drift car project. The 350Z is an excellent car to learn how to drift in.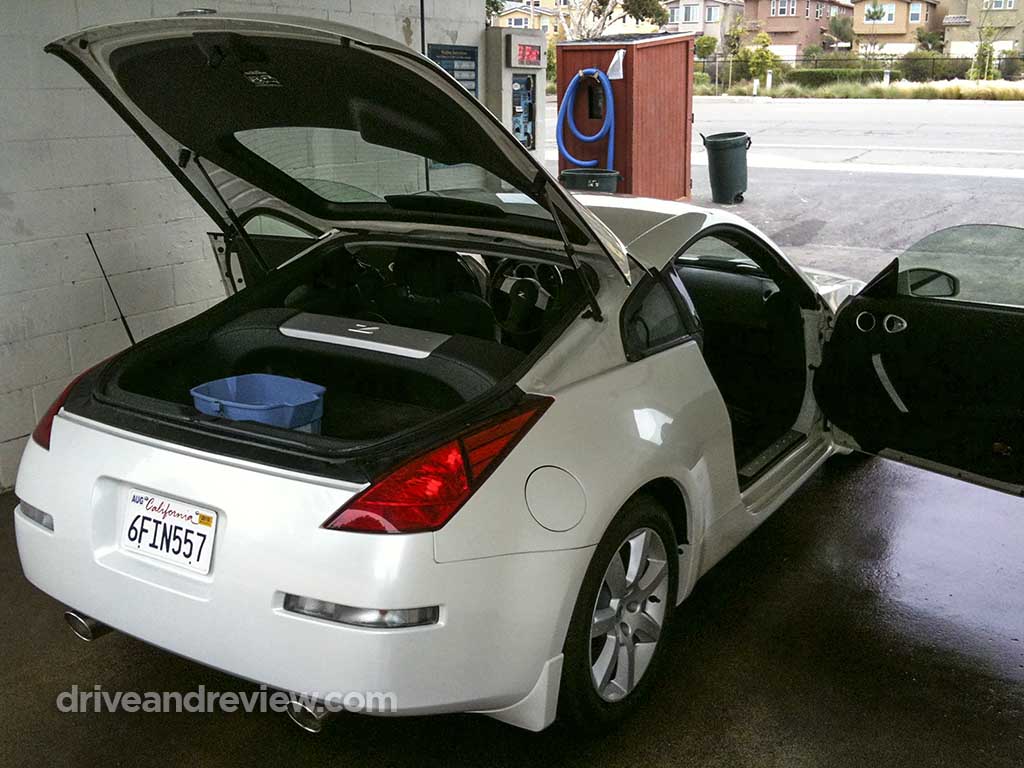 Ford Mustang GT price
Since the mustang GT never went out of production, it's easy to find one at nearly any price point. Early 2000s Mustang GT's can be had for around $5000 if you have the patience to wait for one to pop up. Otherwise, you can probably expect to pay closer to $10,000 for a clean one.
The Mustang GT is one heck of a great car for the price. I paid $22,000 for my 2012 mustang GT back in 2016, and I never once regretted it. It's been a fantastic car.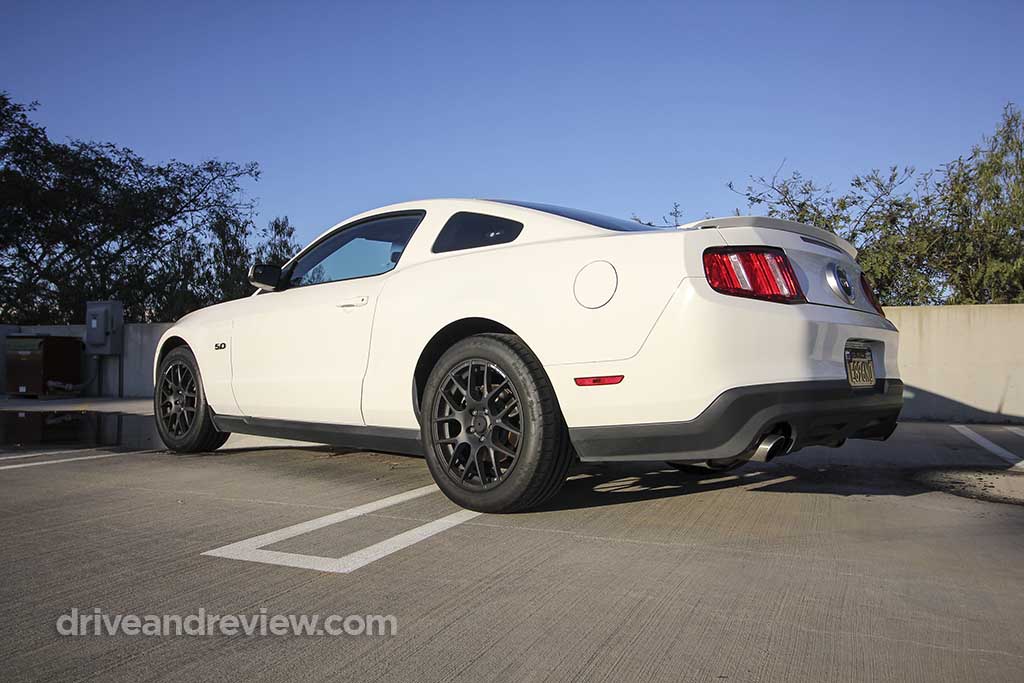 Mustang GT vs 350z safety
Both vehicles come with a standard safety package which includes items such as front and side airbags, as well as anti lock brakes. Overall, the 350z is a safer choice IMHO. It felt more solid than any Mustang that I have ever owned.
350z Safety
The 350z features 6 airbags with anti-lock braking system (ABS) – which is standard in most vehicles these days. It has also earned a 4 out of 5 star rating from the National Highway Traffic Safety Administration (NHTSA).
Mustang GT safety
The Ford Mustang GT comes with 4 airbags, which, again, isn't all that uncommon for new vehicles these days. It has earned a 4 out of 5 star rating from the National Highway Traffic Safety Administration (NHTSA) – just like the 350Z.
Conclusion: which of these two cars do I prefer?
It all depends on your wants and needs.
If you want a car with the highest quality – as well as higher-end features (such as leather seats or navigation) for a lower price, then you'll be happier with the 350Z.
However, if you are looking for an affordable vehicle that will give you plenty of power to get around town without breaking your wallet, then it might make sense to go with the Mustang GT instead.
Personally, after having driven both a Mustang GT and 350Z for a significant portion of my adult life, I still can't decide which one I like better.
I like the Mustang GT for the amazing amount of torque and sound from the high-output V8. It's also more comfortable as a daily driver.
However, the 350Z feels like a refined sports car that you can drive at its limits without fear of losing control. It looks and sounds like an exotic car, which I can imagine would be more appealing to some drivers.
I included both in my list of best project cars – so either one would be a good choice for anyone who likes to tinker.