Review: 2013 Ford Focus sedan
I recently spent a few days in Alaska, and as sick as it sounds, one of the things I was looking forward to the most was the car rental. To non-car enthusiasts, that probably sounds strange as heck – but the fact of the matter is that I love to drive and try out different cars as much as possible, so it was a situation worth looking forward to (for me at least). This is my 2013 Ford Focus sedan review.
How I ended up in another Ford Focus
Visiting Alaska in June is expensive. That's prime time tourist season up there, so it wasn't all that shocking to see that rental car prices were astronomical. Hertz wanted $400+ for a two-day small car rental, and the prices quickly went up from there. I shopped around for a bit and eventually found a deal through Budget which would get me a two-day rental of a small car for $250. Still kind of expensive, but it was a necessary expense.
Upon arrival at the rental car counter at the Anchorage airport, I was thinking in my head that I would try and see if there was any possibility of an upgrade to something more interesting. Long story short, the only other option was an SUV, which I didn't really feel like driving. As a matter of fact, I didn't even ask what kind of car I would be getting – I just assumed that it could be anything, and I'd just take whatever I got.
And wouldn't you know it, they gave me a 2013 Ford Focus. That's exactly the same kind of car I rented last February in Lake Tahoe, so I was immediately bummed that I didn't get something different. But this was the base model 4-door sedan version – the one I drove last February was the sporty SE hatchback, so I thought it would be interesting to do a comparison between the two.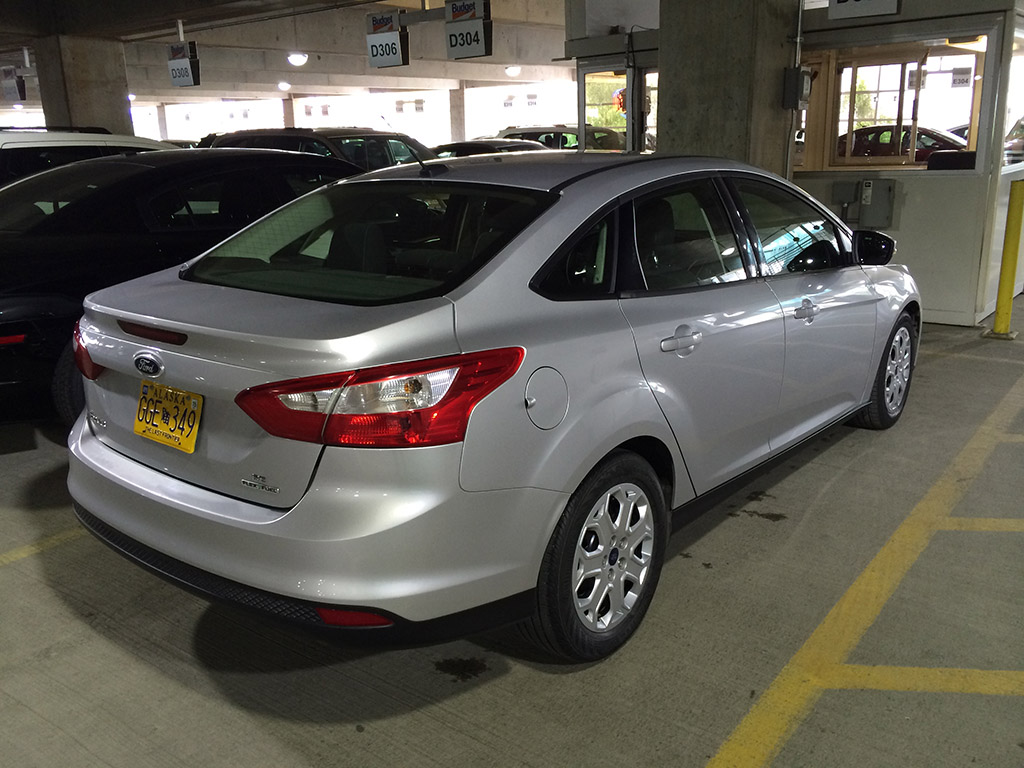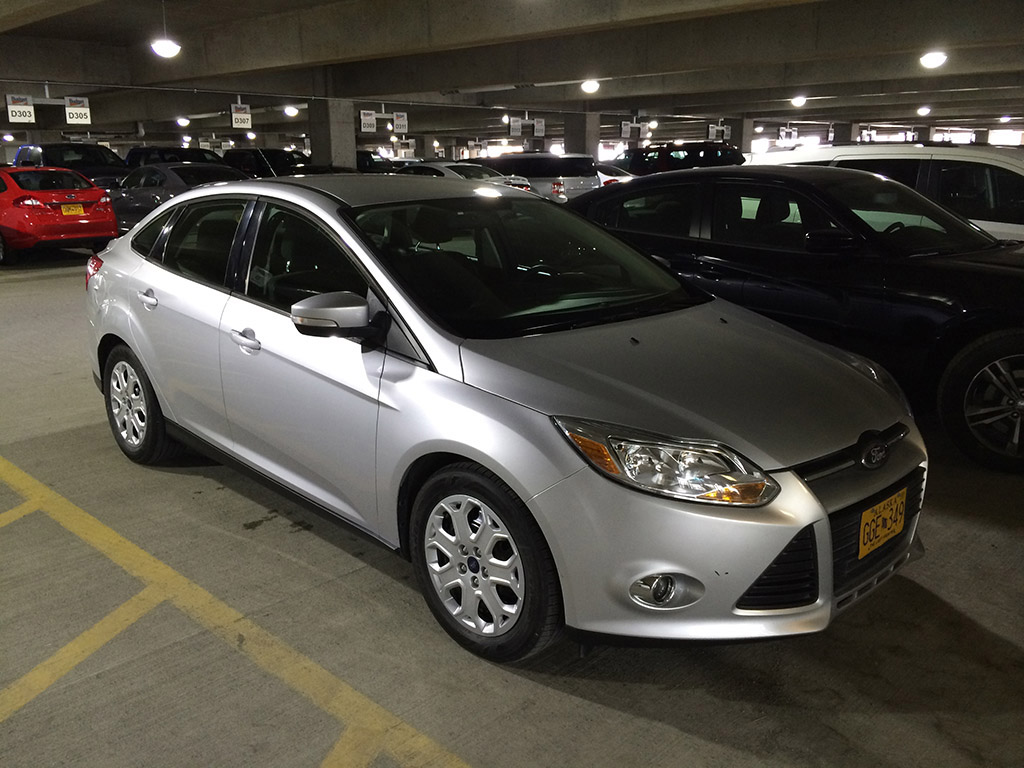 My first impressions of the 2013 Ford Focus sedan
Even though it only had 18,000 miles on it, his poor rental car looked like it had been neglected and abused. Scratches, dings, dust…it was obvious that it had lived a hard life so far! I made a point to take as many pictures as I could before driving out of the parking garage, just to make sure that they didn't come back to me after the fact claiming that some of that damage was from me.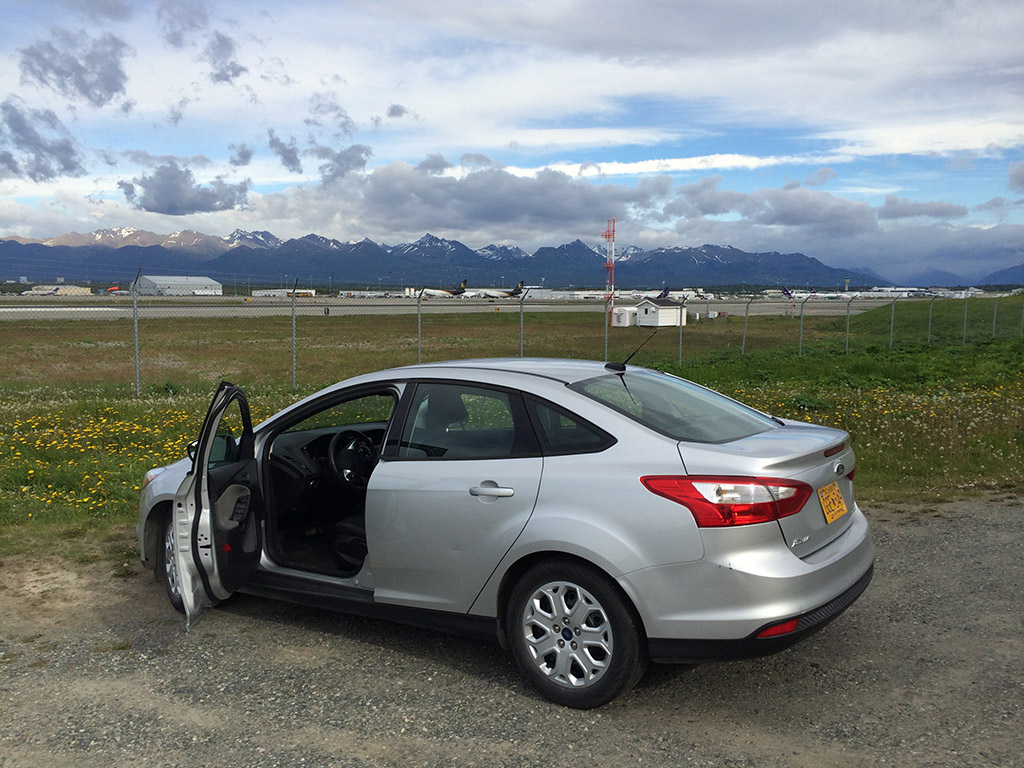 Overall, I immediately thought that I preferred the hatchback version over this sedan. The sedan version looks so…plain. The silver color didn't help to make it any more exciting. This was about as generic as cars come these days.
2013 Ford Focus driving impressions
I put more than 250 miles on this car in 24 hours, all of it from a single drive from Anchorage to Seward and back. That drive was a really good test of the capabilities of this car, as it consisted of big hill climbs, long and fast straights, and tight corners weaving through the mountains.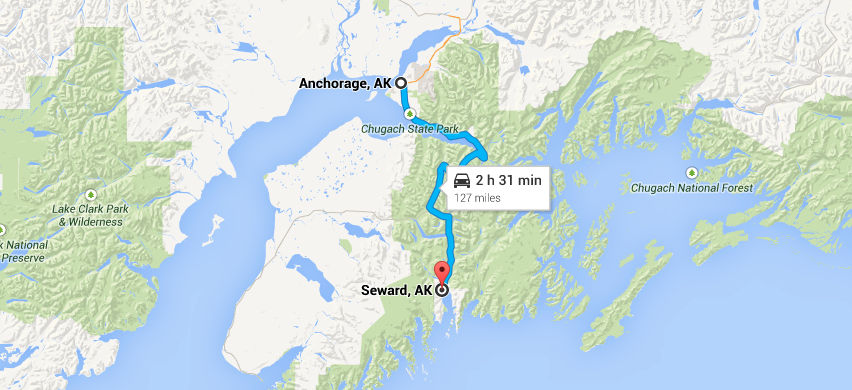 This Focus did a fine job tackling all of that, and I never felt like it was struggling at any point. It climbed the hills with ease, and getting it around tight corners seemed effortless on it's smaller 16-inch wheels.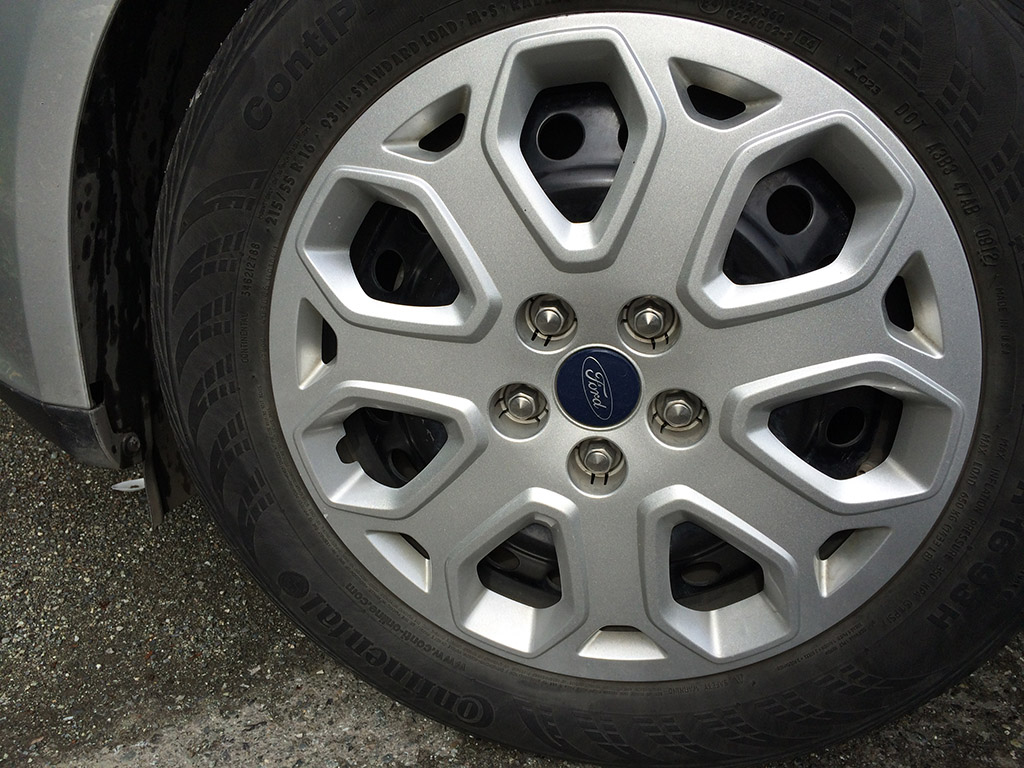 No, it's not a sports car by any means, but it's small size and light weight lets it move pretty good through a variety of conditions. This car had the same 160hp 2.0 L Inline 4-cylinder engine that the hatchback did, and it felt exactly the same. I should also note that it didn't seem buzzy at all as one might expect from an engine of this size.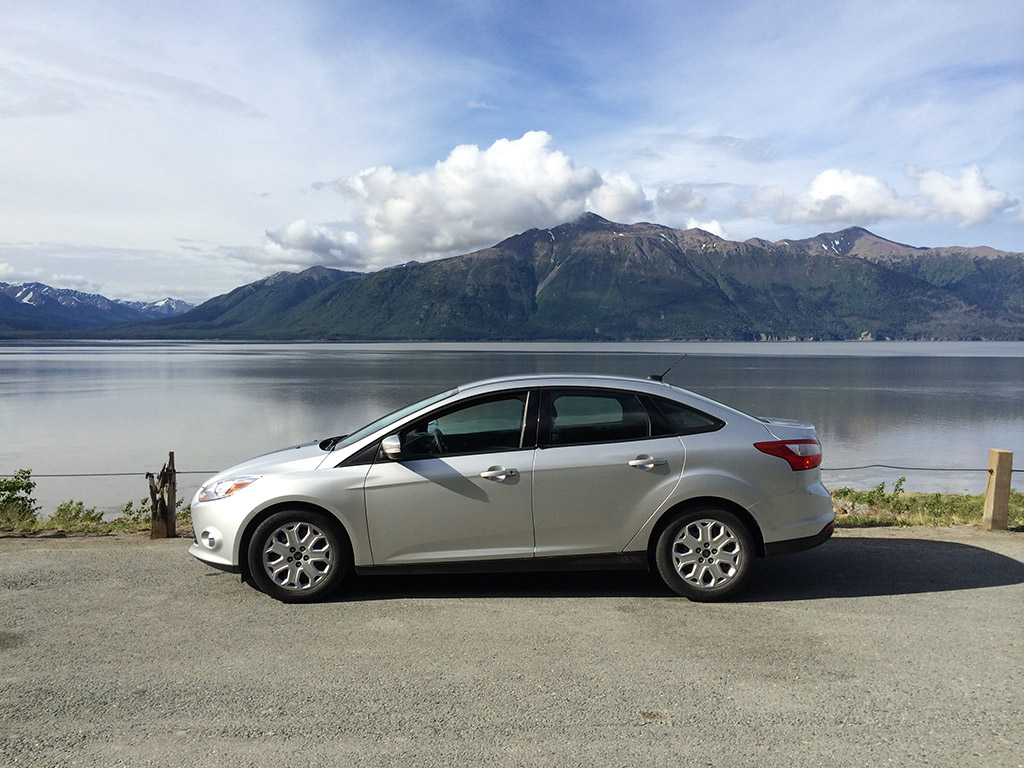 One thing worth mentioning is that in my review of the SE hatchback, I wrote about how it felt as if the automatic transmission was slipping in that car – but I wasn't sure if that was just the way it was designed to operate. Well, this sedan had none of that slipping. It's clear to me now that the other car was messed up, which is surprising (and unfortunate) given the fact that it had less than 25,000 miles on it.
Is the interior any good on the 2013 Focus sedan?
The interior of this sedan was (as expected) very similar to the SE hatchback I drove previously. The only difference was that the SE had leather seats – which for the sake of comparison, were much more comfortable than the cloth versions in this car.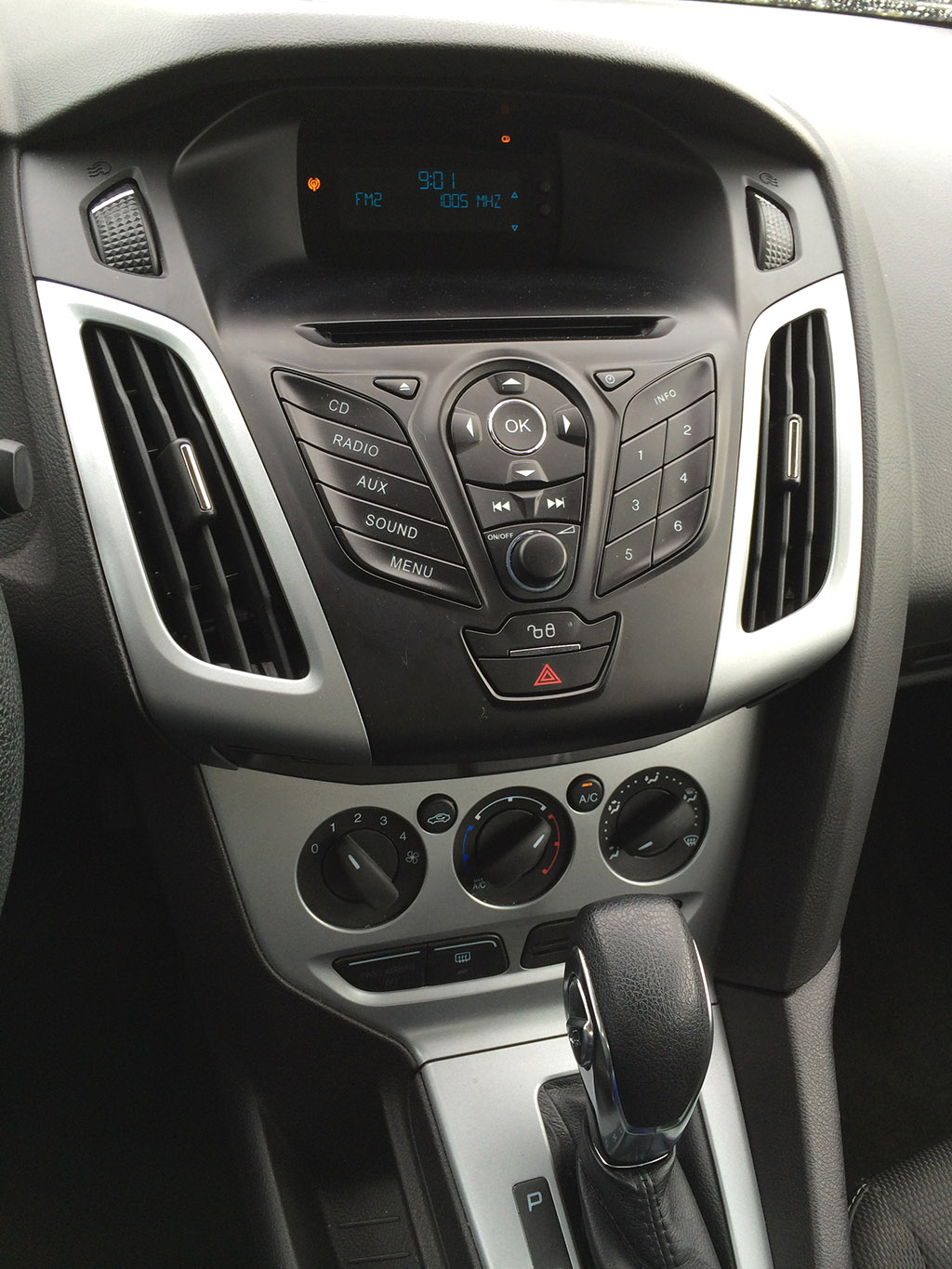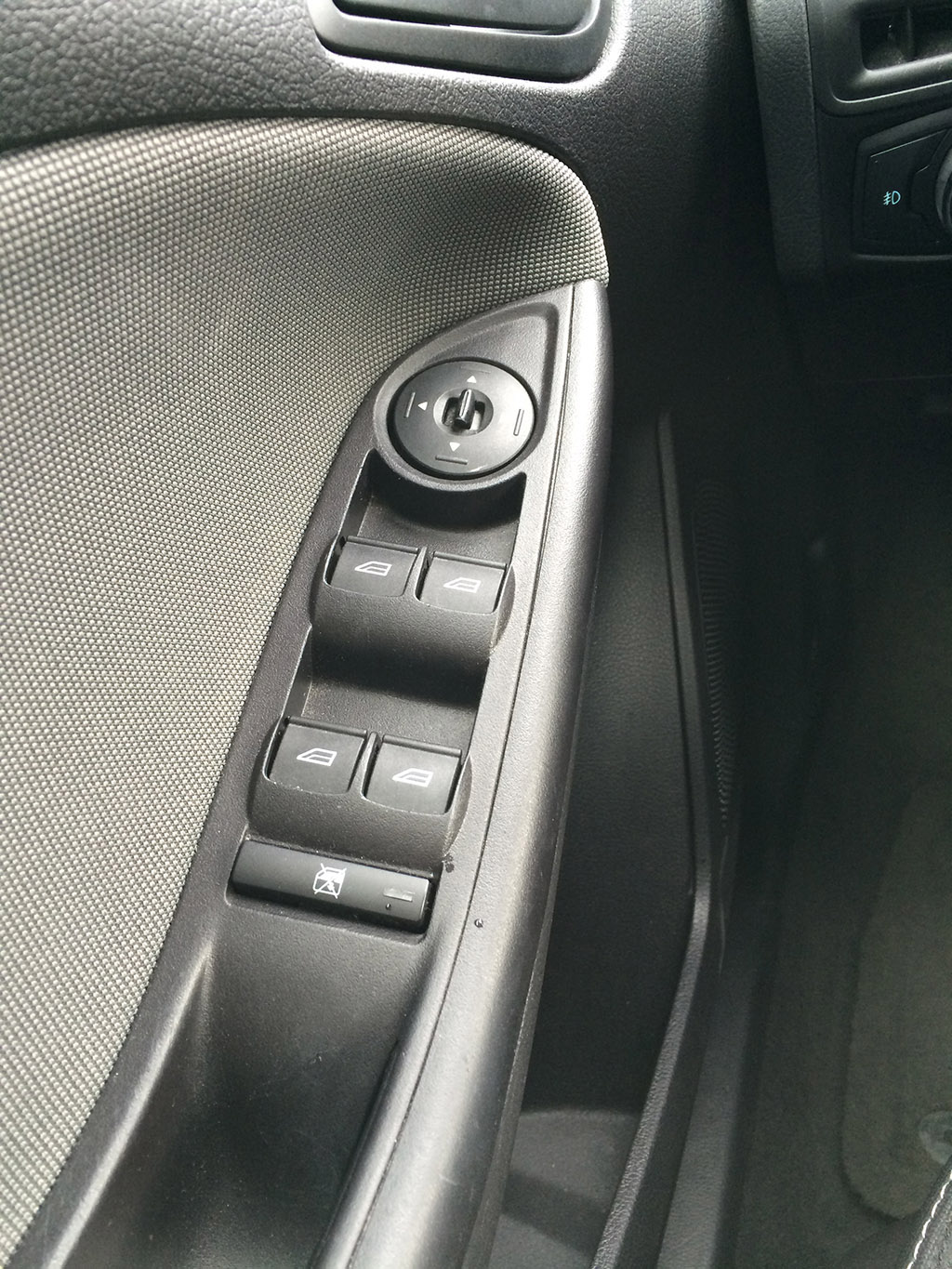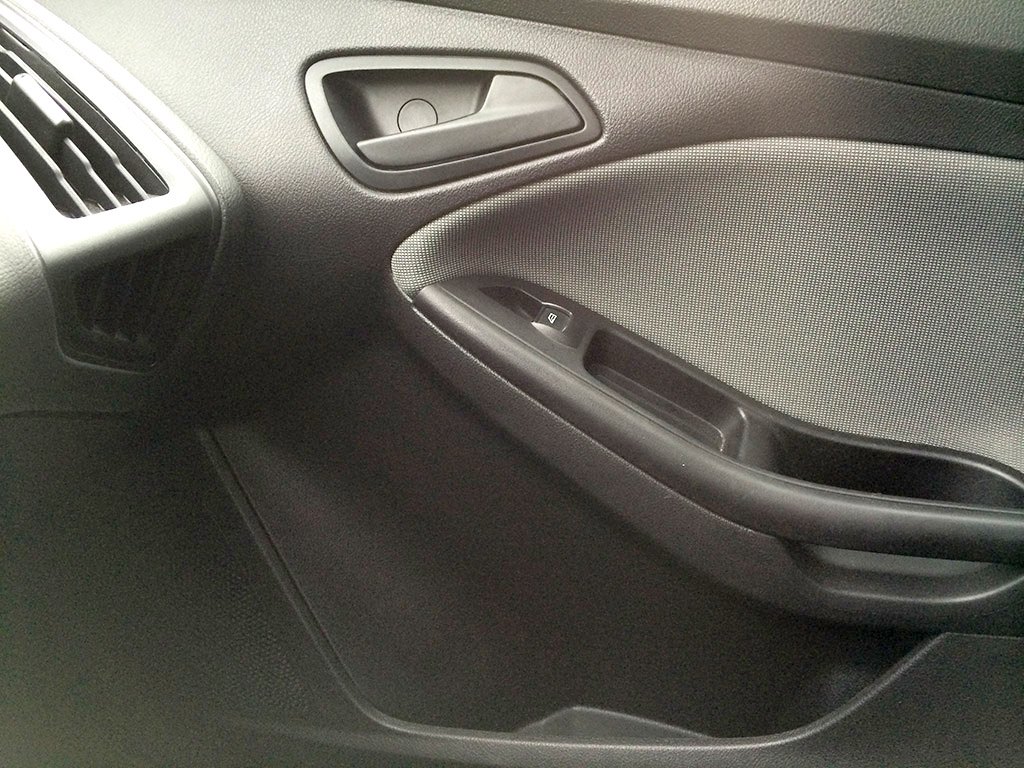 The only other disadvantage to the interior that this sedan has over the hatchback is storage space. The trunk space is very small.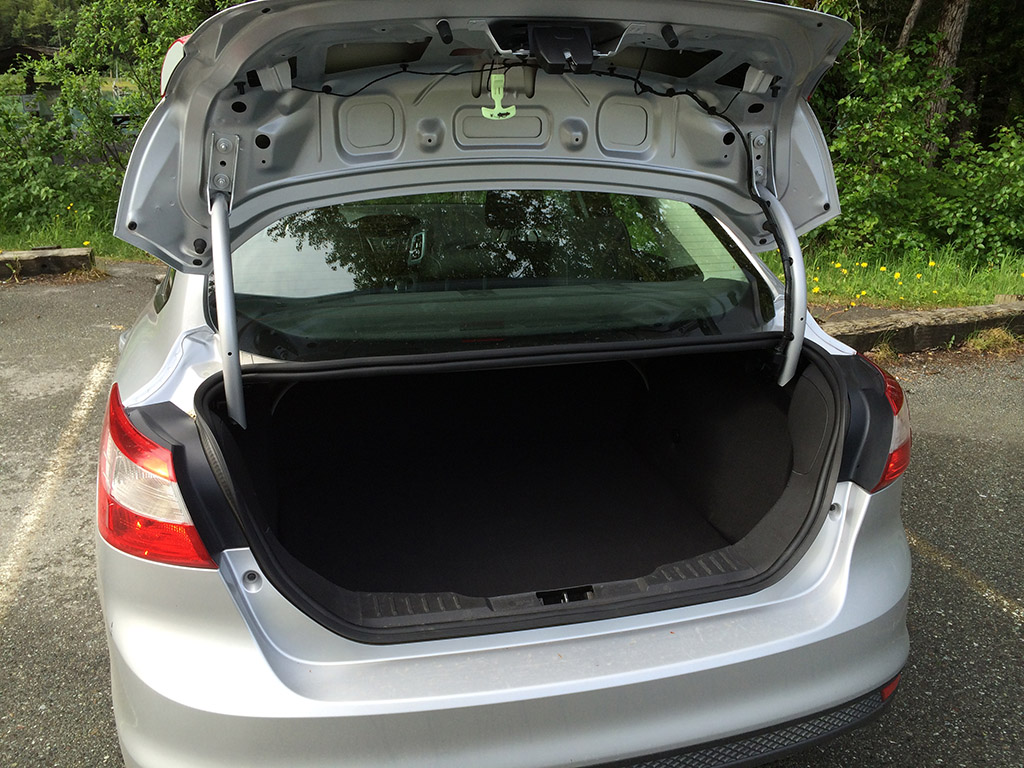 What's the verdict? Is the 2013 Ford Focus sedan a good car?
This is about as basic of a car as you can buy these days, so it should be no surprise that it never felt like more than basic transportation to me. There was absolutely nothing to get excited about, but I do have to say that it handled the tough driving conditions I put it through with ease.
It was fairly comfortable, quiet for it's size, and great on gas. It's basic transportation and nothing more. I do, however, give it high praise for holding up well and still feeling solid through 18,000 miles of abuse it has obviously received through daily rental life.
That being said, these cars haven't held up all that well over the years. There is a laundry list of 2013 Ford Focus problems that are worth knowing about, so do read up on those if this is a car you are considering purchasing.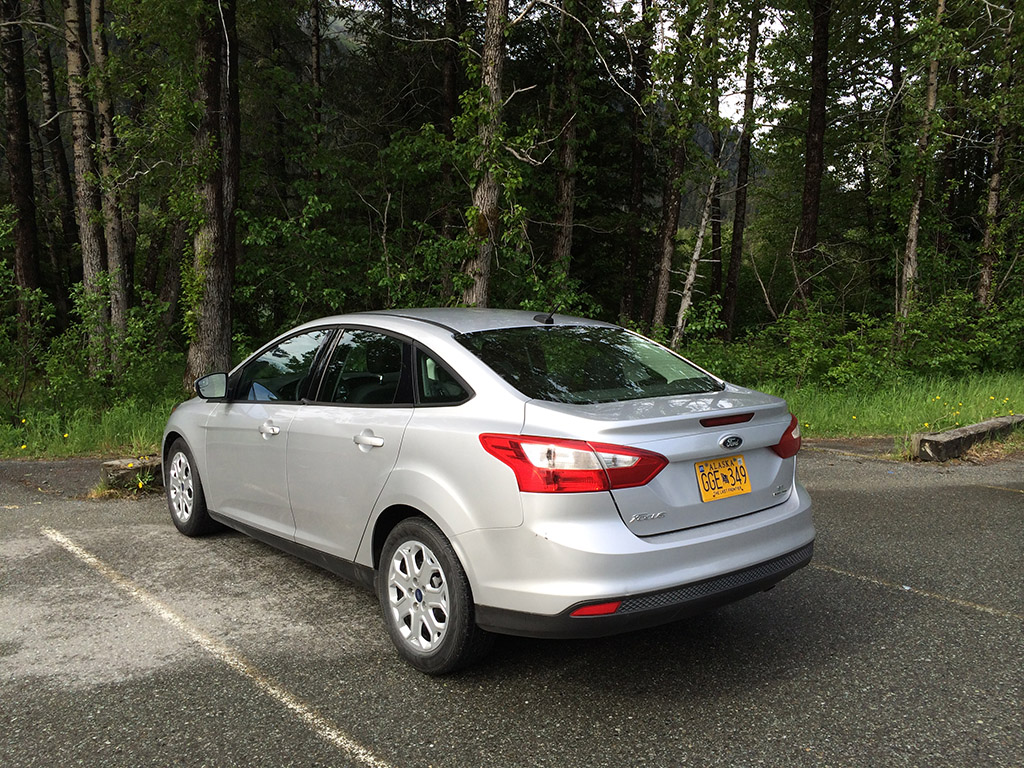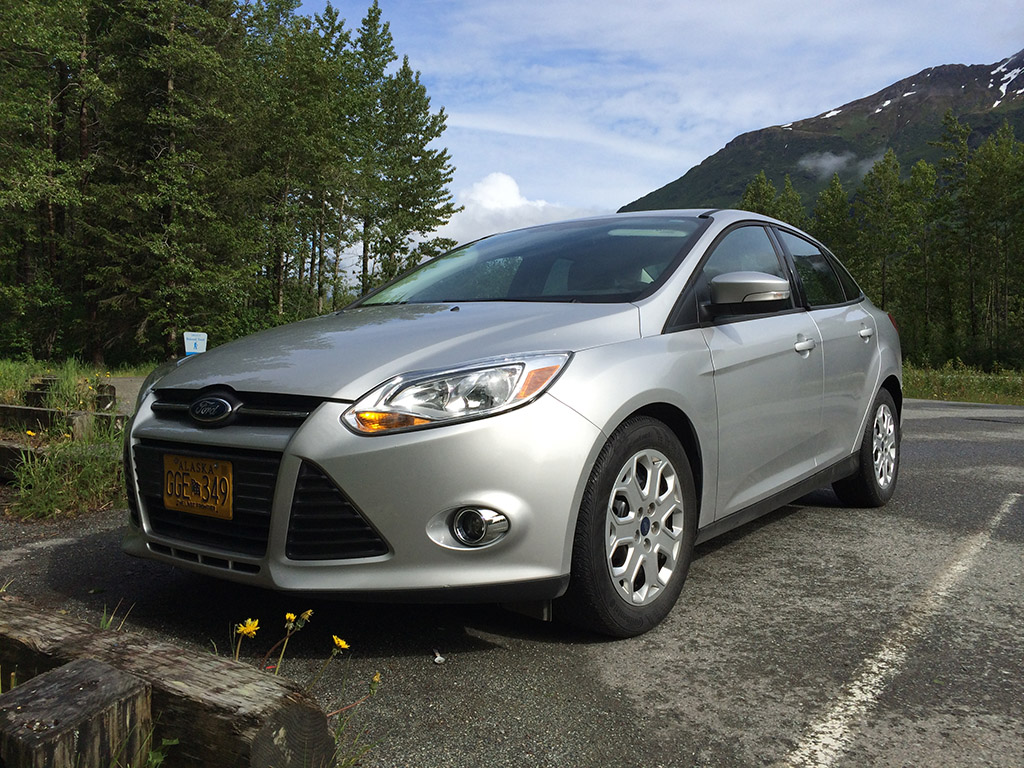 Oh – and next time that I rent a car, I'm doing everything I can to make sure it's not another Ford Focus!