2015 Mercedes Benz E350 review
Driving this 2015 Mercedes Benz E350 for an afternoon was not something I had planned on, but I'm never one to turn down the opportunity to drive an interesting car. Long story short, this was a rental car from Avis at the Denver International Airport. I had a Cadillac XTS reserved well in advance of this trip, and despite several of them sitting on the lot when I arrived, they claimed that none were available and I would have to choose something else instead.
This wasn't all that disappointing, because quite frankly, the XTS isn't that exciting of a car and it was certainly nothing I was desperately looking forward to driving. My alternate choices this afternoon were a "BMW" or a "Mercedes" according to the Avis agent, and having already driven a BMW 328i, I decided to go with the Mercedes.
First Impressions
The "Mercedes" they gave me was a 2015 slate gray E350 that looked highly out of place sitting in the corner of the Avis lot surrounded by small economy cars, giant SUV's, and sterile minivans. This was certainly the best looking car in this section of the lot, and I was happy to take ownership of it – at least for an afternoon.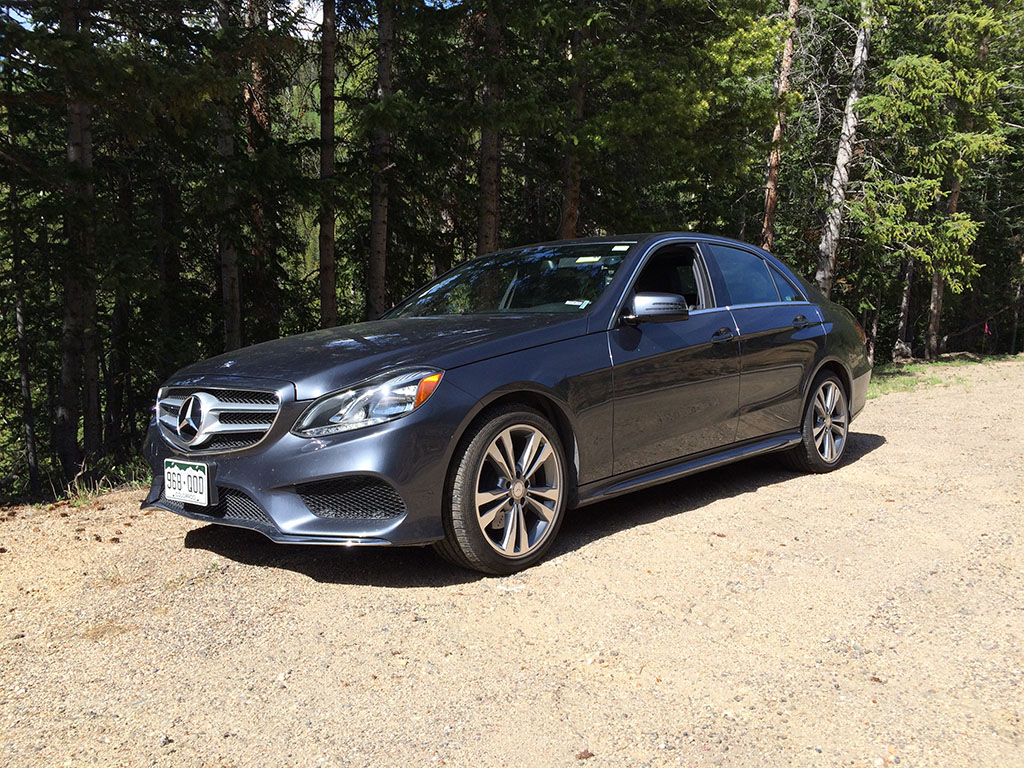 The E350 looks a lot bigger up close than it does from a distance, and my first impression was simply "wow, that's a big car". It looks good though, and the proportions are nice enough that I considered it to be very stylish and elegant.
The slate gray color of this particular car really helped to enhance the high-class look, and I much preferred this color over the screaming Velocity Yellow on the C7 Corvette I recently drove. Slather this shade of gray on the Corvette and that would pretty much be my perfect car!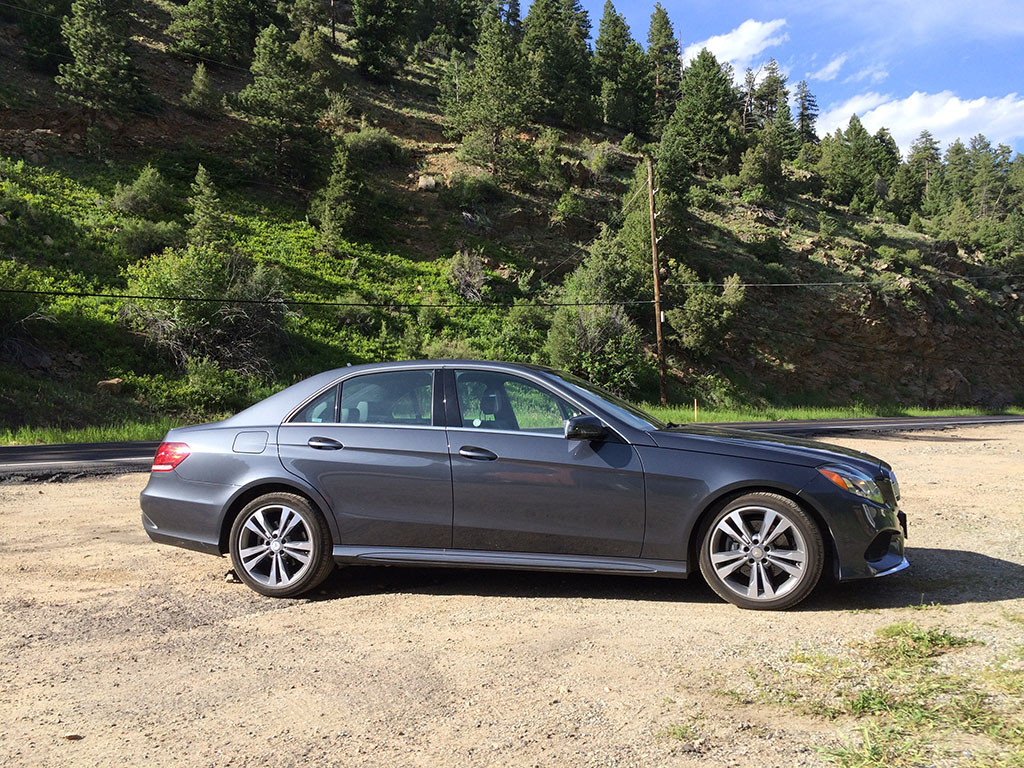 First impressions of the interior were really nice as well. It felt very high end, though a bit more luxurious than the BMW 3 series.
Driving Experience
There wasn't much I didn't like about driving the Mercedes E350. It felt tight and controlled for such a big car, and the 3.5L V6 engine provided more than enough power to get it moving from a stop quickly.
If I had to complain about anything, it would be the brakes. I immediately thought they felt weak and unresponsive the very first time I stepped on them with a fair amount of force. The brake pedal had a very squishy feel that I didn't like, and I learned very quickly that this car requires a lot of pedal pressure to bring it to a stop from highway speeds.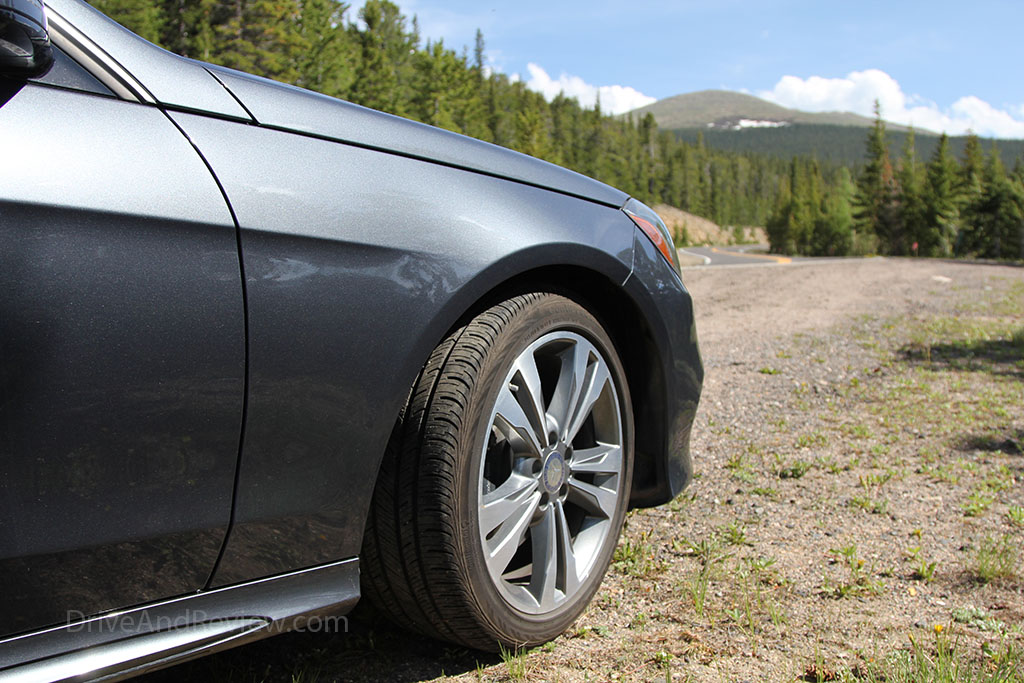 Other than that, the E350 is a great cruiser. Driving west along I-70 through Denver and up into the front range of the Rocky Mountains was a pleasant experience due to how eager this car was to gobble up the miles and climb over the hills. Torque was plentiful and there were no issues going up steep grades. And the silence!
I always knew that Mercedes Benz prides themselves on building cars with quiet interiors, and this E50 was no exception. As much as I loved driving the Corvette Stingray across the USA recently, the quiet serenity of this car would make it perfect for a long road trip such as that.
The bulk of the E30 reared it's ugly head on the tight and twisty roads of the Colorado mountains however, and it was actually a bit of a handful on those tight switchbacks and hairpin turns. Putting the car into "sport" mode and using the paddle shifters on the steering wheel made the experience somewhat more enjoyable, but make no mistake about it – she wasn't designed to be a canyon carver.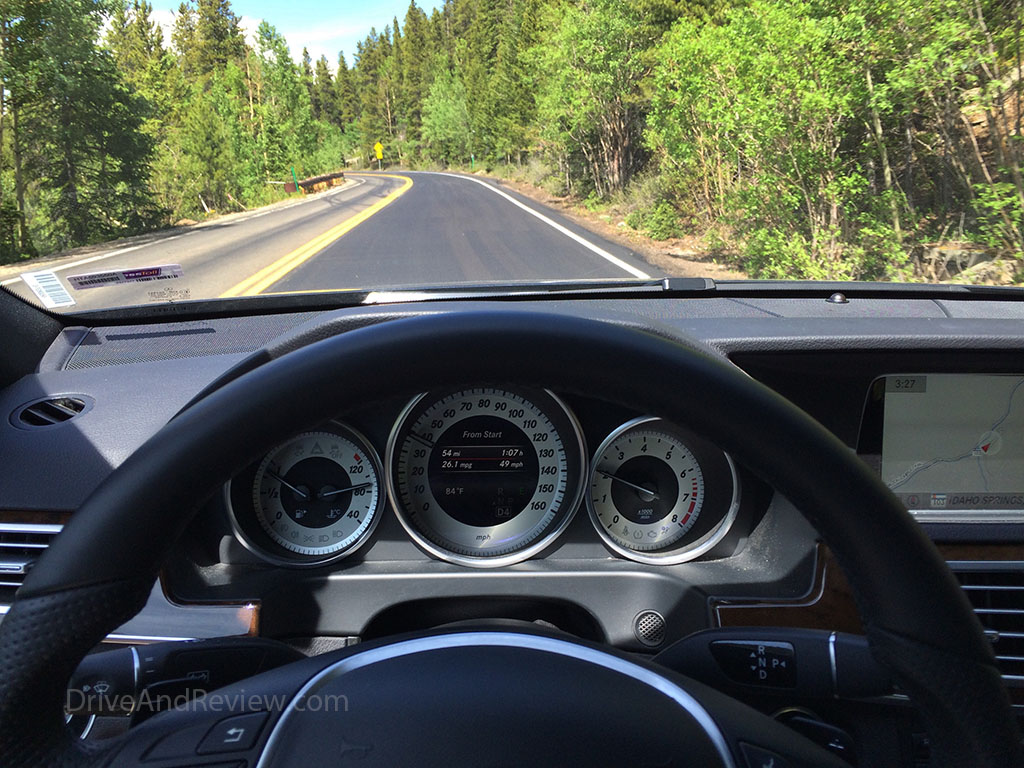 Comfort
The interior of any Mercedes Benz is never a bad place to spend time, and I pretty much knew that even before setting my butt in that drivers seat of the E350 for the first time. The important thing to note here is that this car lived up to that expectation in every way.
I've already mentioned how quiet this car is at highway speeds, and combined with the high-quality materials of the steering wheel and seats, the overall feel of this car was very good.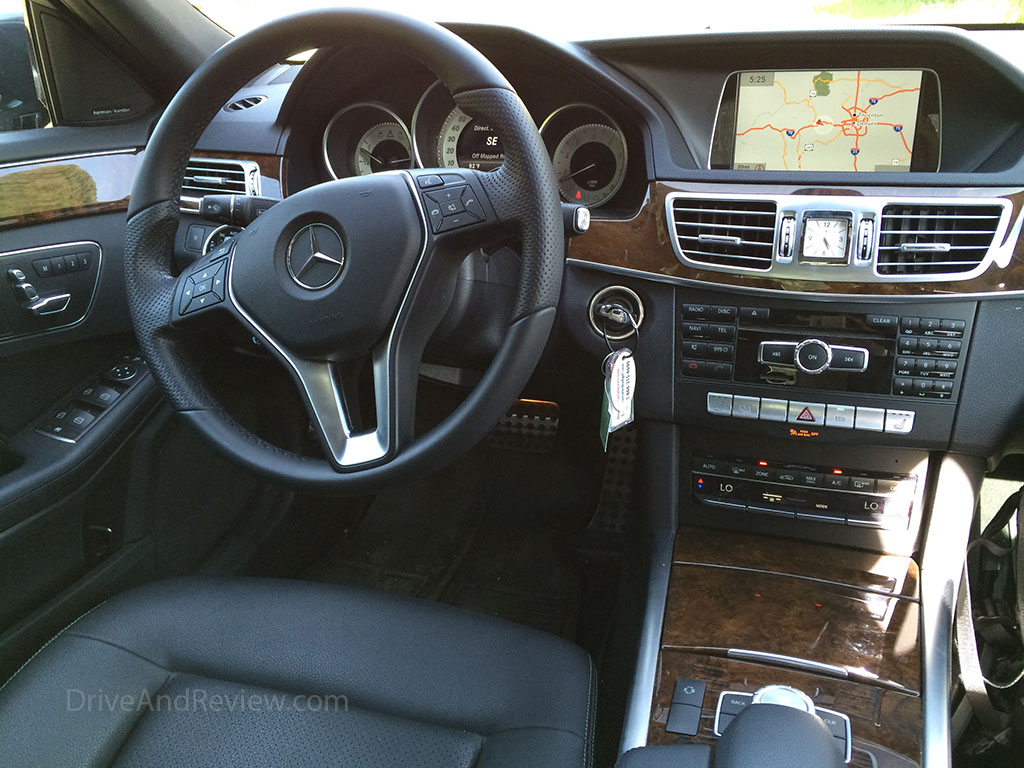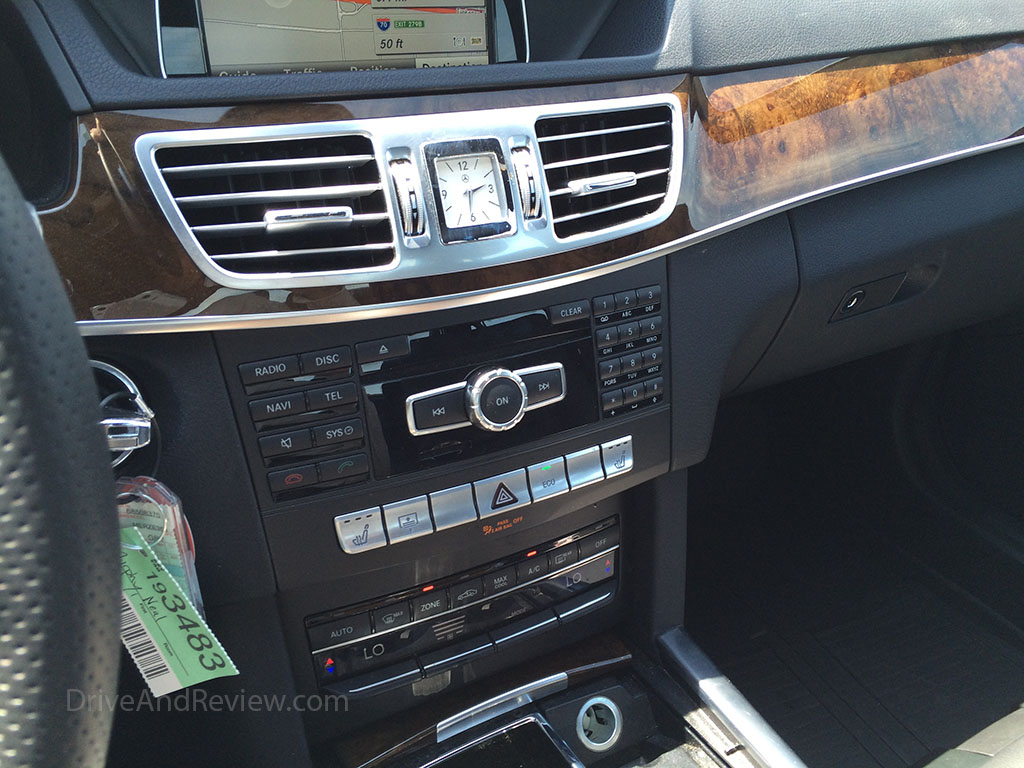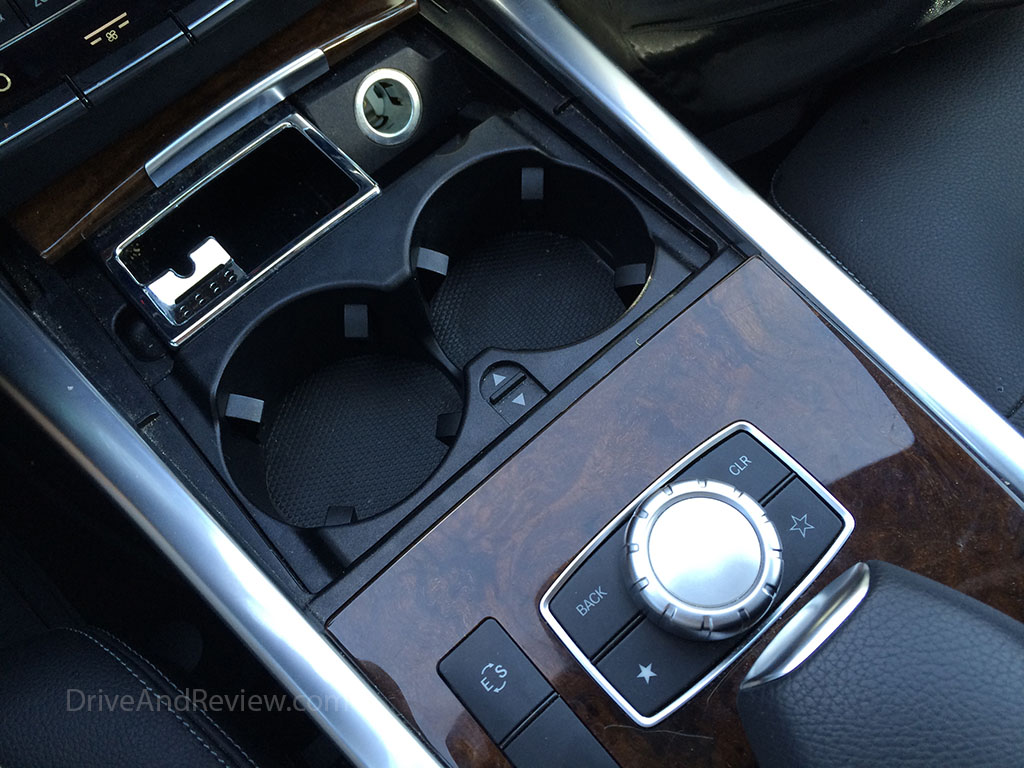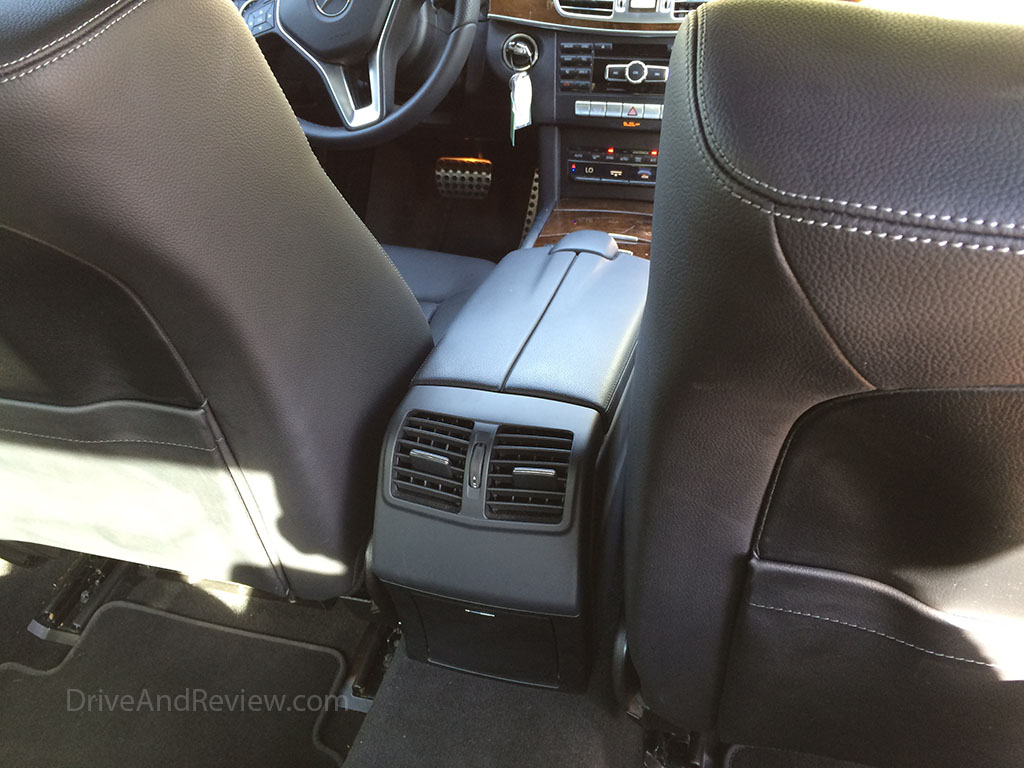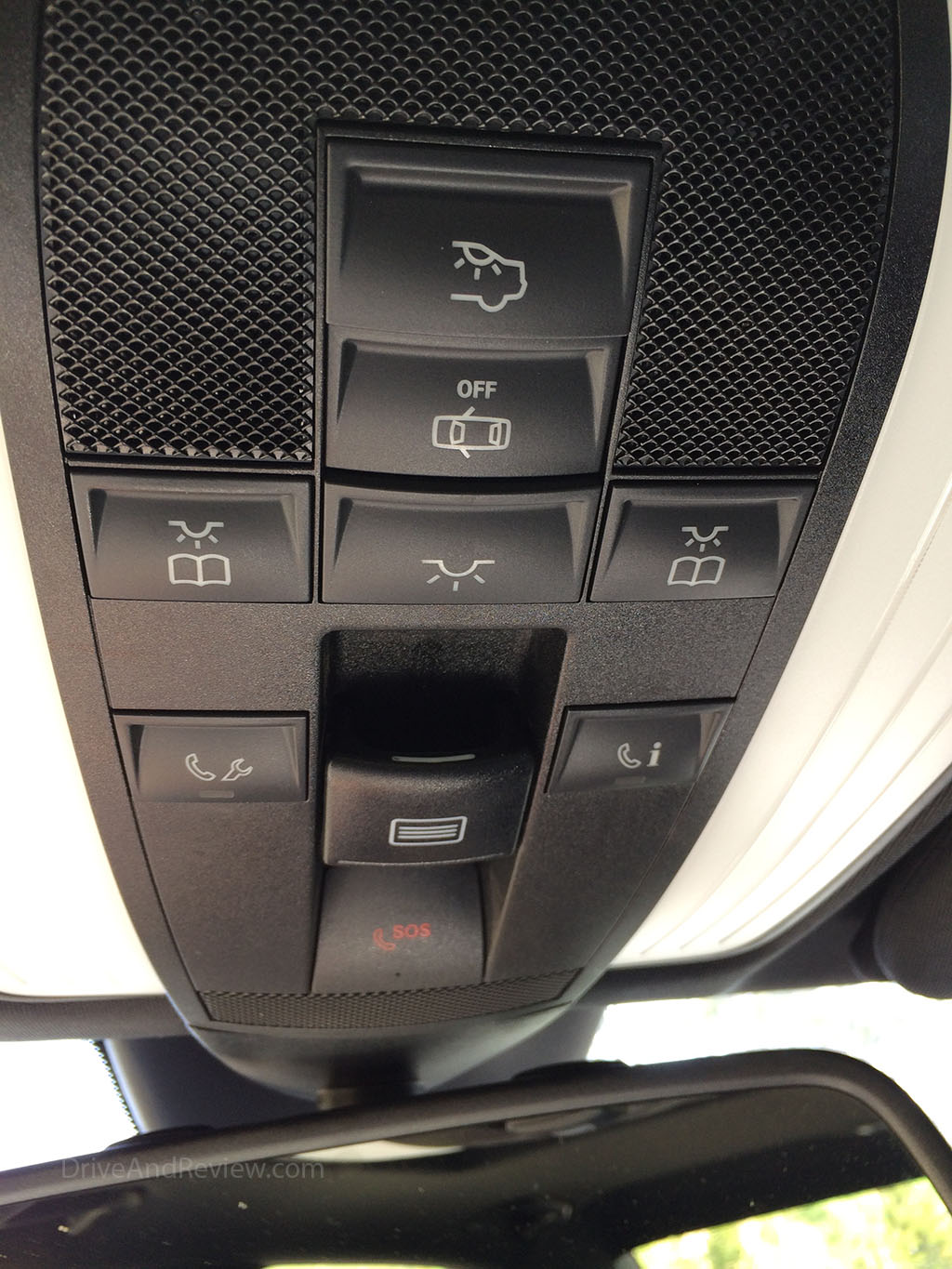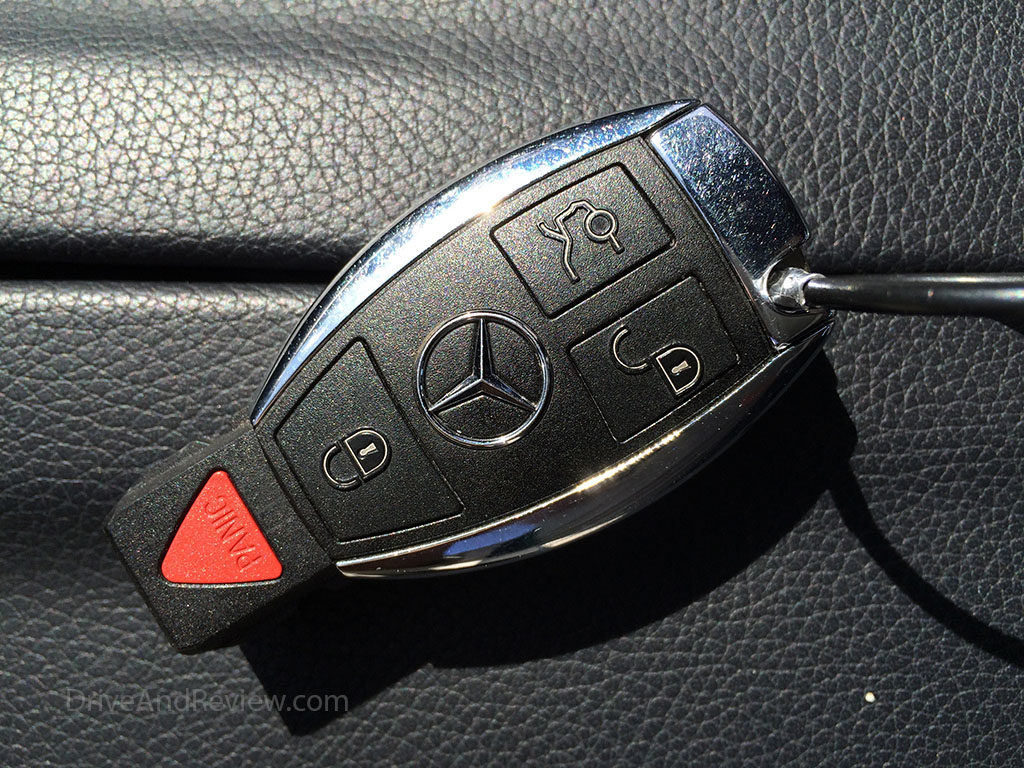 I do have one minor complaint though. It's the structure of the seats. While I found them to be stylish and covered in very nice materials, they were simply too large and flat and they didn't do a very good job of holding me in around tight corners. I was also sliding around in them quite a bit in tight mountain-road driving, which ultimately put a huge damper on the driving experience in spirited driving conditions.
I really hate to say it, but they reminded me of bench seats straight out of pretty much any car from the 1970's. I'm not saying that this car needs deep bucket seats up front, but at least a little bit more lateral bolstering would be highly welcome.
And for the record, I'm not totally stupid. I do know that vehicles of this class don't generally have very supportive seats. Even the cheap ones suck! Be sure to read my pros and cons list of the Chrysler 300 S (a cheaper competitor to the E350) if you want to know what I really think about bench seats in full size cars.
Conclusion
Used gently, the Mercedes Benz E350 is one heck of a great car. It feels very comfortable and solid on the interstate, and it's powerful enough to have a bit of fun with quick bursts of acceleration from stoplight to stoplight. Although it tries to be sporty with it's manual-mode paddle shifters and "sport" setting, it's not enough to make this what I consider to be a fun car.
Perhaps I haven't hit the age yet where something like this would appeal to me, but I'd like to see a bit more performance-oriented features included (such as larger bolstering on the front seats) before I would ever consider getting an E350 for myself.