Review: 2015 Chevrolet Corvette Stingray
01. Introduction: Cross country road trip in a 2015 Chevrolet Corvette Stingray
02: Day 1: San Diego, CA to Deming, NM
03: Day 2: Deming, NM to Amarillo, TX
04: Day 3: Amarillo, TX to Maumelle, AR
05: Day 4: Maumelle, AR to Knoxville, TN
06: Day 5 part A: Driving the Tail of the Dragon
07: Day 5 part B: Knoxville, TN to Salem, VA
08. Day 6: Salem, VA to Dulles, VA
09. Trip summary and final thoughts
10: Review: 2015 Chevrolet Corvette Stingray
I was 10 years old when the the fourth generation Corvette (C4) hit the streets in 1984, and I remember it being one of the most amazing cars I've ever seen in my life. It was sleek and low, with some really cool technology that had never been seen on any car at that price point. And those headlights! The way they flipped 180 degrees instead of simply popping up was the coolest feature of them all. Yeah, my fascination with the Corvette started early.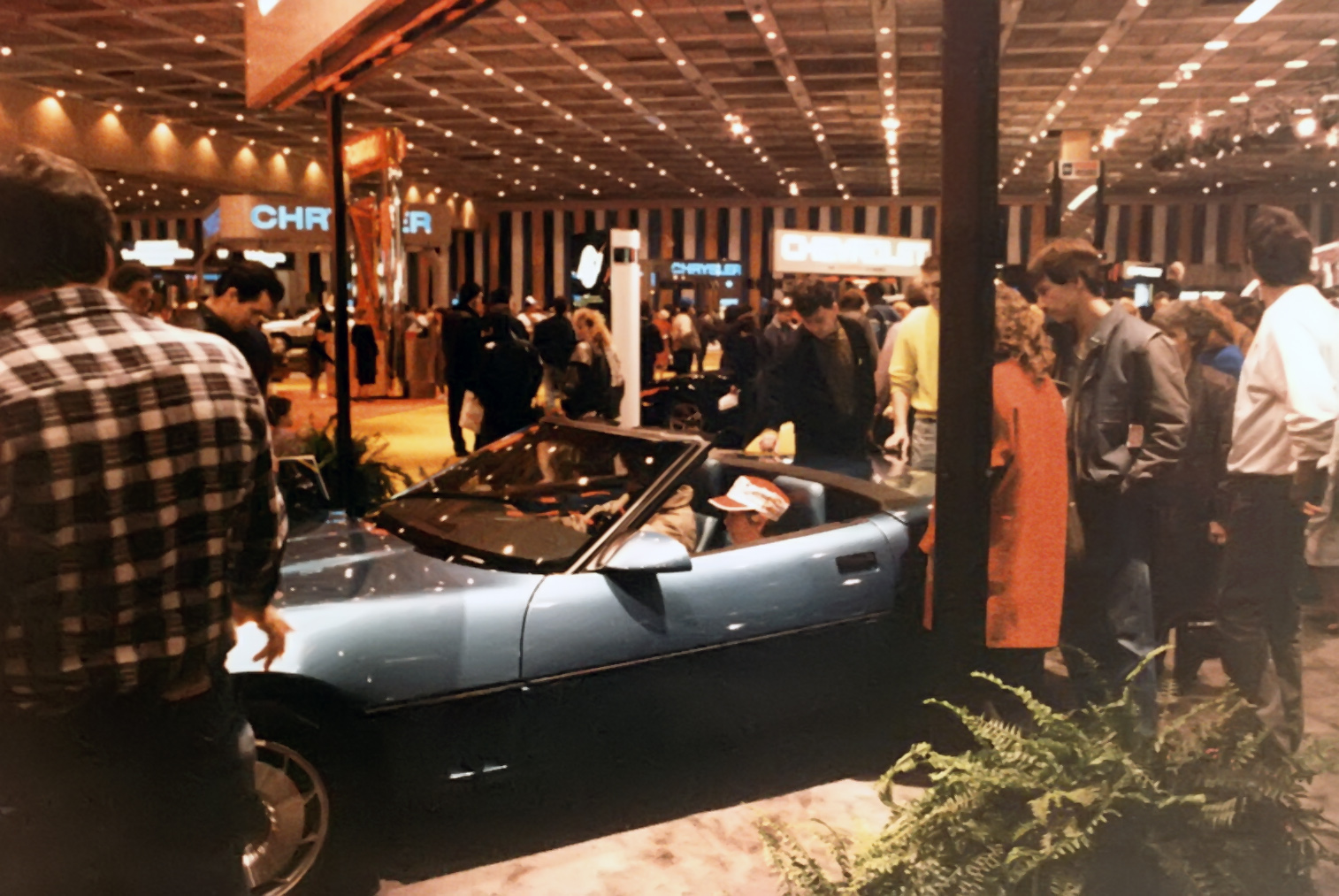 This velocity Yellow C7 Stingray was only the second Corvette I have ever driven (the other was a C6 in late 2004), so I didn't really know what to expect before firing it to life for the first time. I've sat in several C7's at the Detroit and San Diego auto shows, and I already knew I liked the interior. But beyond that, I had no idea what this car was really like.
First impressions
Besides the fact that this car was painted in the one color I dislike the most on any car (yellow), my first impression was basically "holy shit that's cool!". It sat low and wide in the Avis rental car parking lot, looking far more awesome than anything within eyesight.
From what I could tell even before climbing in, this was a brand new car. The paint was perfect and I didn't see a scratch or a scuff anywhere – even the wheels looked clean enough to eat off of. It made one heck of an impression, and everyone who walked by gave it a good long look as I was getting situated.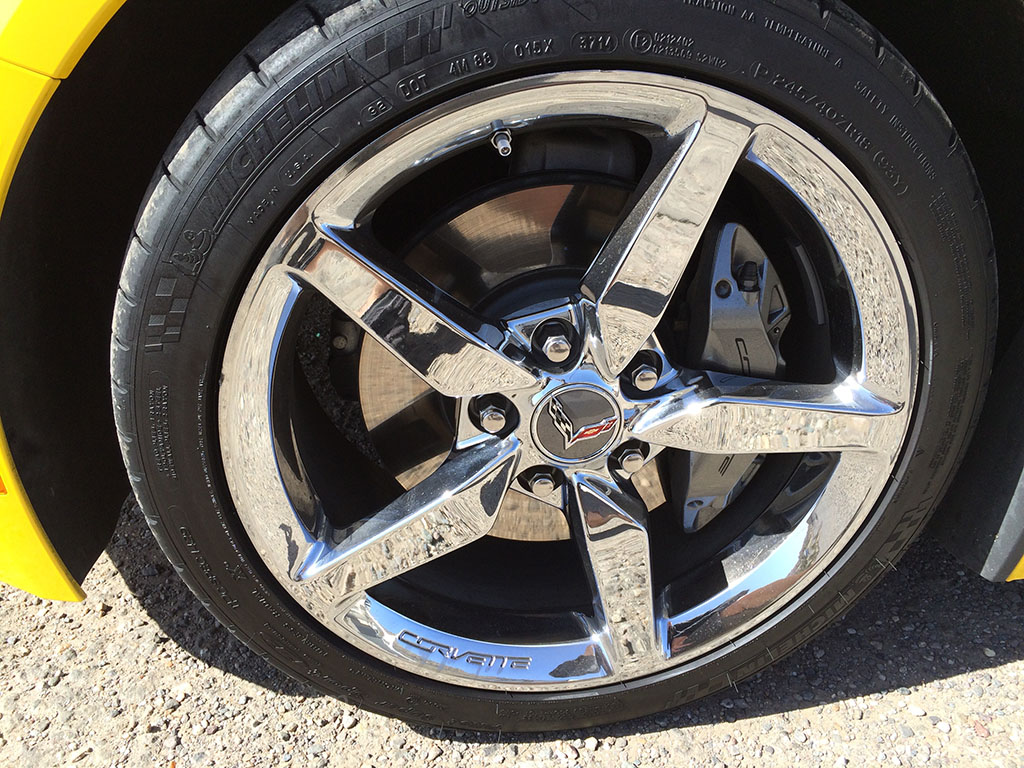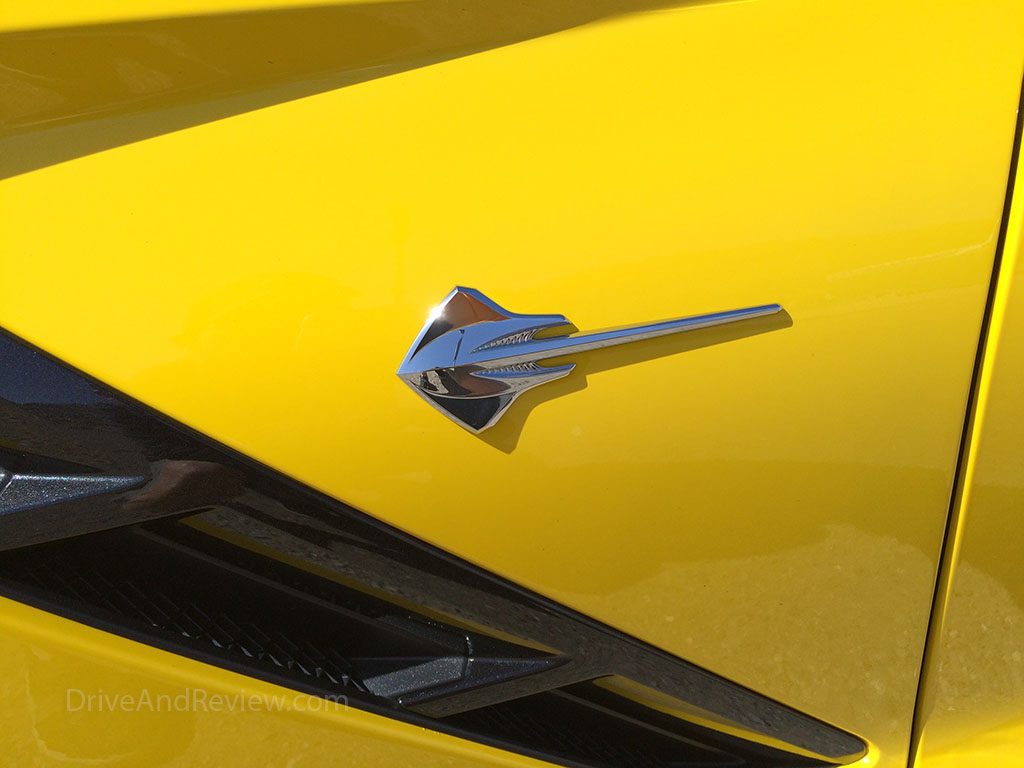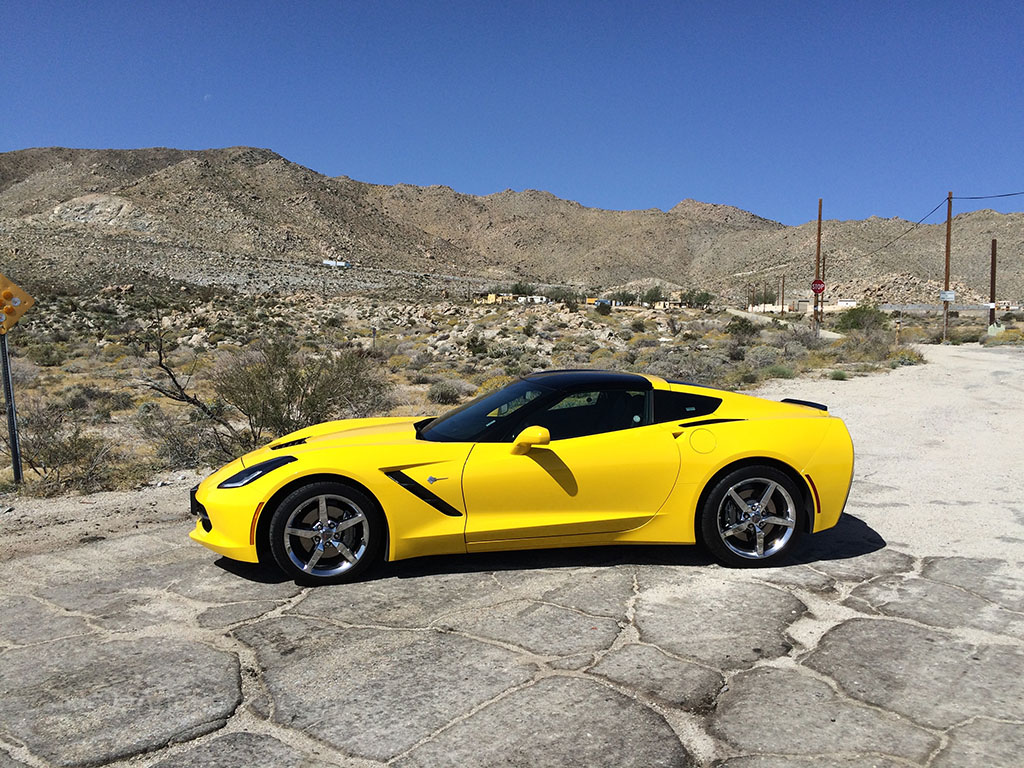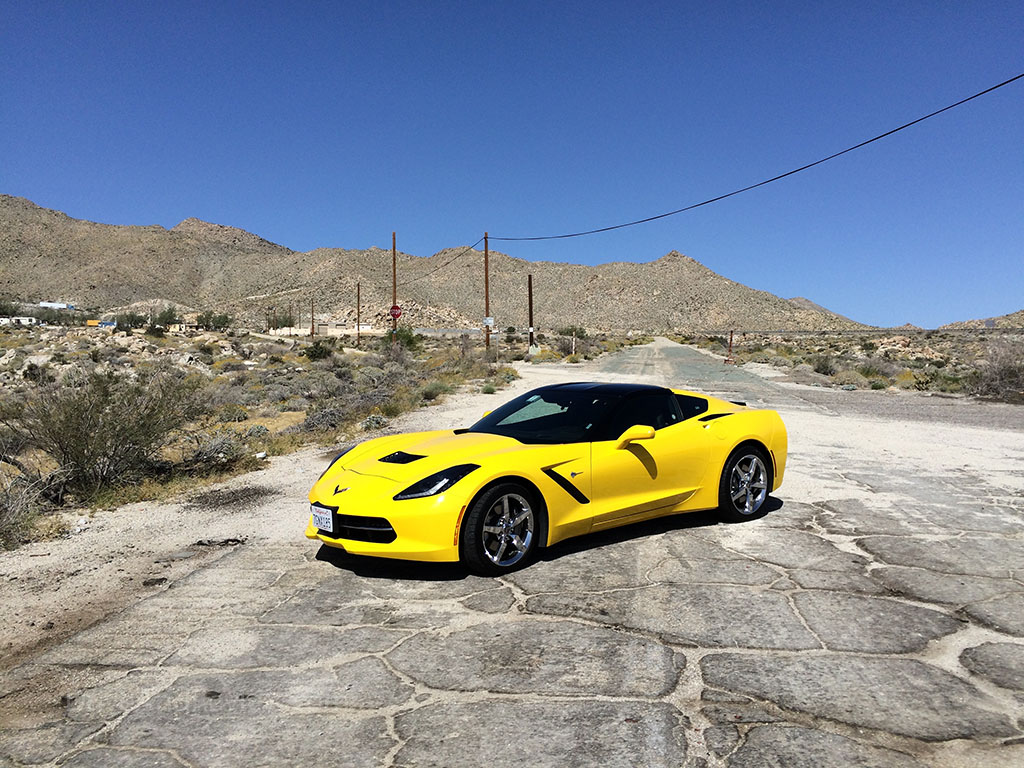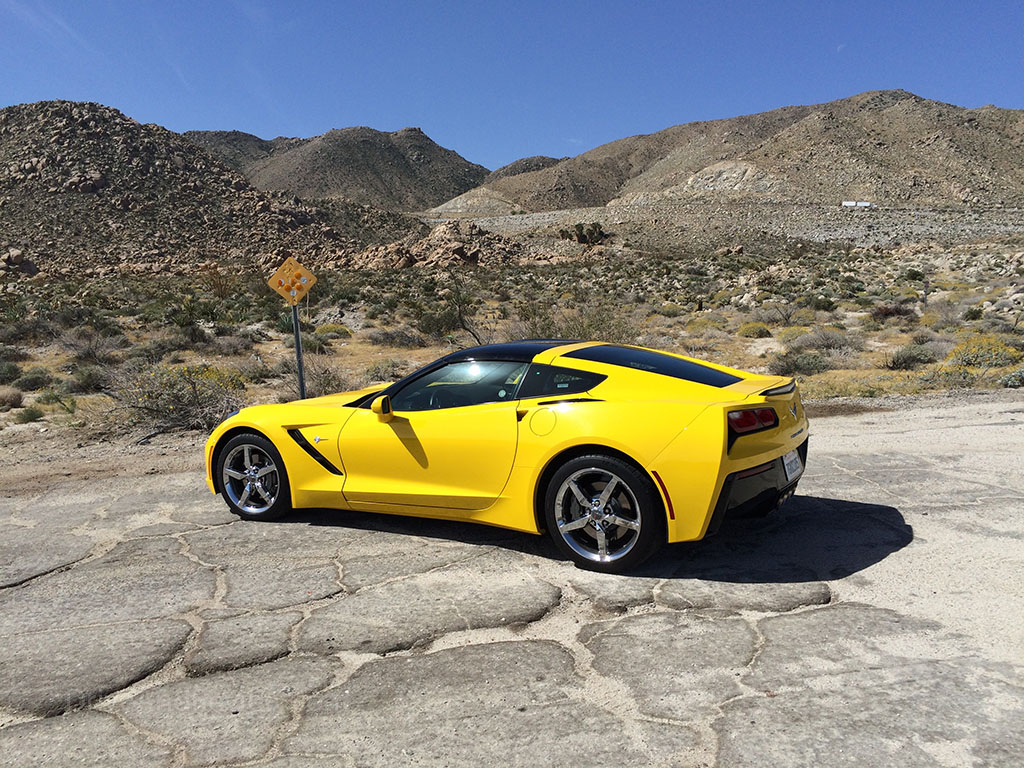 I immediately noticed how good the forward visibility was upon sitting in the driver's seat for the first time. The windshield in the C7 Corvette is wide and amazingly low – almost felling as if it began right at my knees (just as my 2002 Toyota Celica Felt).
The seats were firm but comfortable, and the interior didn't seem cramped at all. Snug, yes, but not cramped. Everything was within easy reach. By far the best sports car interior I've ever sat in.
Driving experience
I'm pretty sure I giggled like a school girl when I pressed the "Start" button and fired it to life for the first time. The initial cough and then smooth rumble of the big V8 is a sound to behold, and I really couldn't believe that I would be driving this thing all the way across the country.
The Avis rental car lot at the San Diego International Airport is located right in the heart of downtown, so the first 10 to 15 minutes with this car was spent at low speeds navigating light city traffic. To be honest, it felt as easy to drive as a minivan in this type of situation.
The steering was light, the forward visibility was amazing, and it felt solid as a rock going over potholes and railroad tracks. The only problem are the horrific blind spots when looking over the shoulder to check for traffic before merging. Basically, you can't see anything. At all. This requires paying full attention to the cars around you, and triple checking the mirrors before changing lanes.
As docile as this car was in the city, it was a complete madman on the open desert roads. This car has multiple personalities, and I got a violent introduction to this about 45 minutes later in eastern San Diego county as I was merging onto interstate 8 west after a quick pit stop.
I rolled onto the throttle hard as I made my way down the onramp, and the car exploded to life. The engine screamed, the exhaust ports opened, and listening to the 8-speed automatic bang through the gears in lighting-fast succession was one of the most amazing things I've ever experienced in a car. This car is crazy fast, and it's hard to get a sense of that while driving at low speeds through the city.
I thought for sure that I'd be spending an obscene amount of money on gas based upon how much this car likes to scream, but the amazing thing is that I only spent $201 in fuel in 2,800 miles of driving. Amazing, right?
This was entirely possible due to the cylinder-deactivation feature during highway cruising, which meant that this Corvette was running on 4 cylinders for much of my journey east. But it sure didn't feel like it. Ferocious power was instantly available whenever I needed it, and I never one felt like I was driving a four-cylinder car.
Comfort
I've already described above how nice the cockpit of the C7 seemed on my first impression, and I'm happy to report my feelings are the same after driving this thing 2,800 miles in 6 days. The Stingray is a very comfortable highway cruiser, and I never once felt like I had to get out of the car due to poor seating position or generally being uncomfortable.
The materials used in the interior are very nice – not plasticy at all, and the leather on the seats was soft snug. I've never been a fan of leather seats in sports cars, but these seats felt pretty good and held me in place well during my run on the Tail of the Dragon.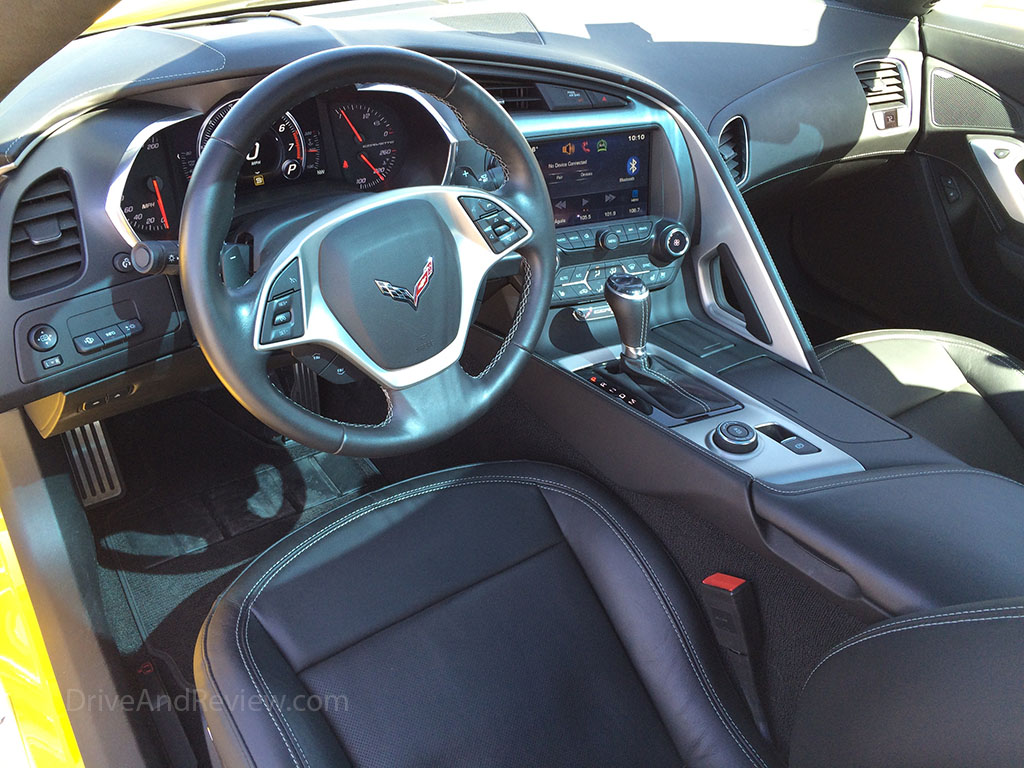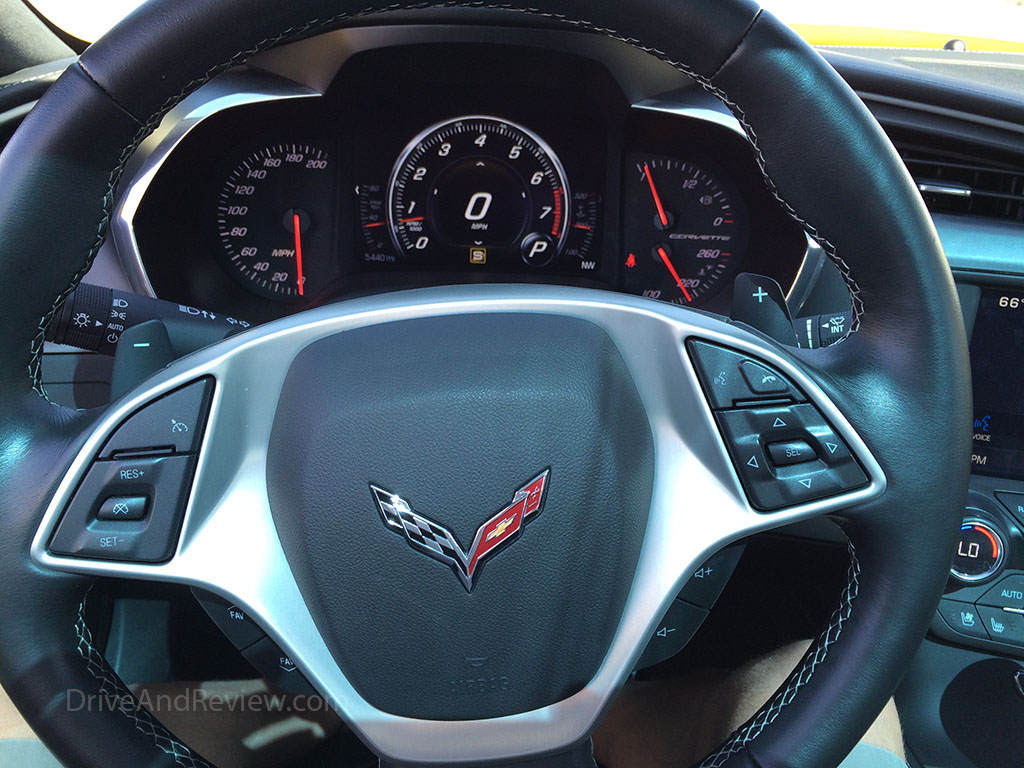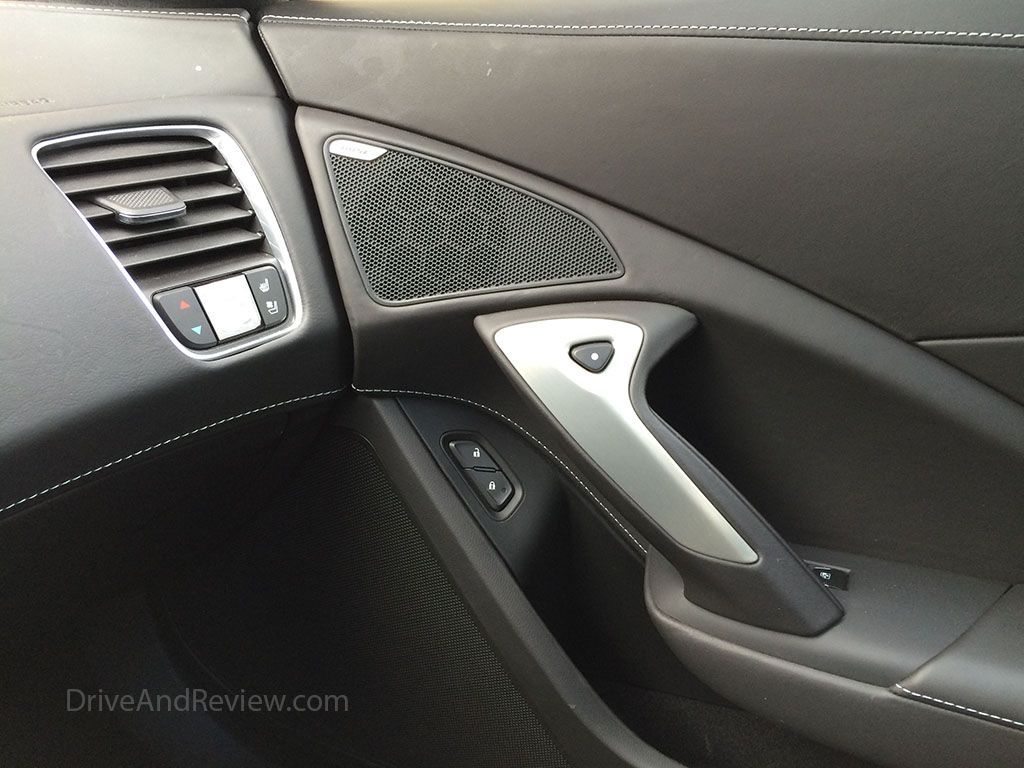 The magnetic suspension is…in a word…sublime. Just like the BMW 328i I drove in Houston, this thing felt solid and tight even over the worst bumps. I described the BMW as feeling like riding on a maglev train, and this Corvette was exactly the same way. Solid and confident, with excellent feedback.
The only complaint I had in terms of comfort was the fact that the transparent roof panel made the interior of the car brutally hot whenever the sun was out. I also had to wear a hat to cut down on the glare and heat from overhead.
Conclusion
I'm going to come right out and say it: this was the most amazing car I've driven in my life up until this point. It's everything I want in a car: small(ish), great handling, big V8, and great looks. I will admit that I was a bit uncomfortable with all the attention this car drew, but I think that's something I could live with if I had one of these on my own.
I know for a fact that the 10 year old version of me would approve of this car, and I'm pretty sure he'd be in agony knowing that he had to wait 30 years before being able to experience it for himself. The only thing I'd have to tell him is that it's totally worth the wait!