Review: 2002 Toyota Celica GT
It was the spring of 2002, and I was approaching my 28th birthday. For the previous four years of my life, I had been driving a 1998 Dodge Neon R/T that I really couldn't complain much about. It had been a great car up until that point, never once giving me an ounce of trouble in all of its 60,000 miles. However, this car came from the factory with two very thick blue racing stripes plastered across it which spanned from port to stern, and it drew a lot of unwanted attention from others (mostly the bad kind). I was growing up, and it had to go since a little econobox with obnoxious racing stripes didn't really match my current direction in life.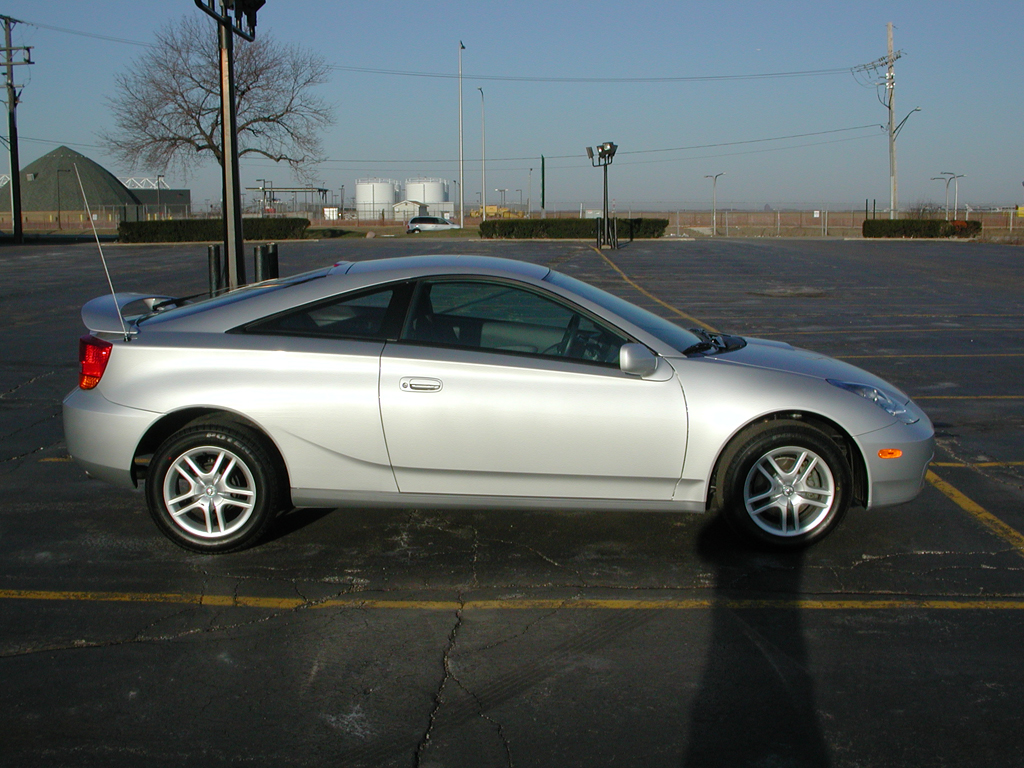 I had very easily decided on a brand new Toyota Celica GT. Back in 2000, an ex coworker of mine bought a brand new 2000 Celica GTS that I totally drooled over – it had my attention from the first moment I saw it, and I thought it was perfect in almost every way. Sure, it wasn't as fast as other cars on the market, but no matter – it looked incredible! It was a very obvious choice as my next automotive purchase.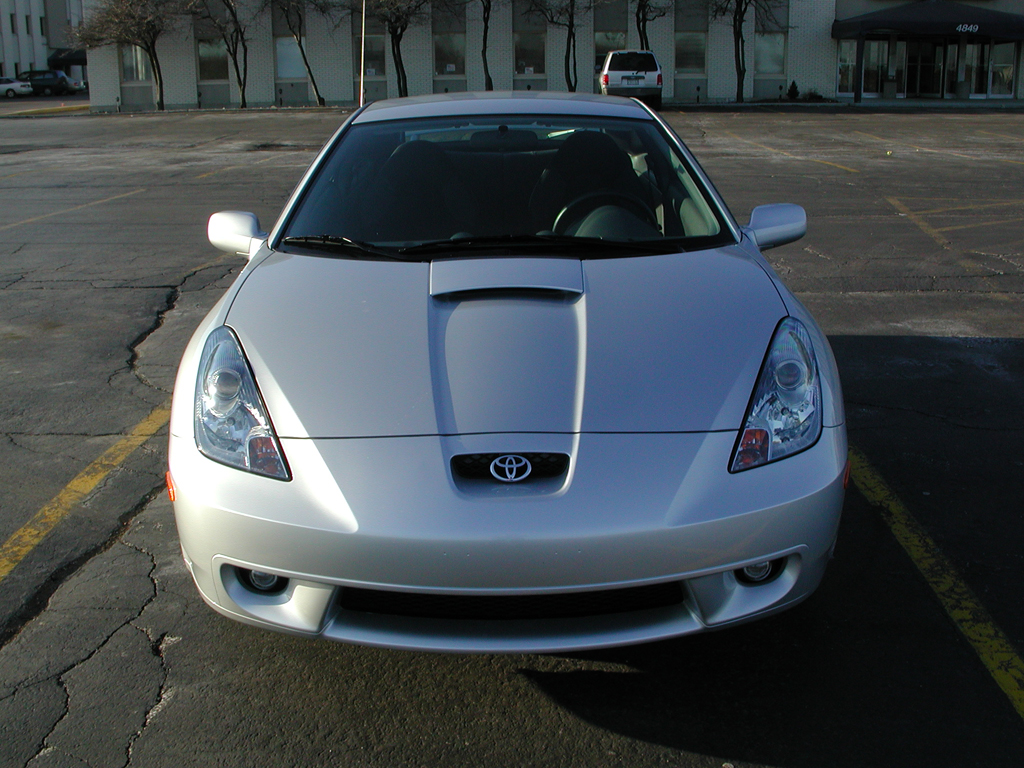 I ultimately decided on a GT instead of a GTS, as I was living in Michigan at the time in a rented apartment. The car was going to live outside in the harsh weather, so I thought it would be pointless to spend thousands more for a car that was going to face a relatively tough life. Besides, I've never been known to go balls-out on a car purchase (besides the Talon) so I was completely happy to go for the base model. In my mind, simplicity is king!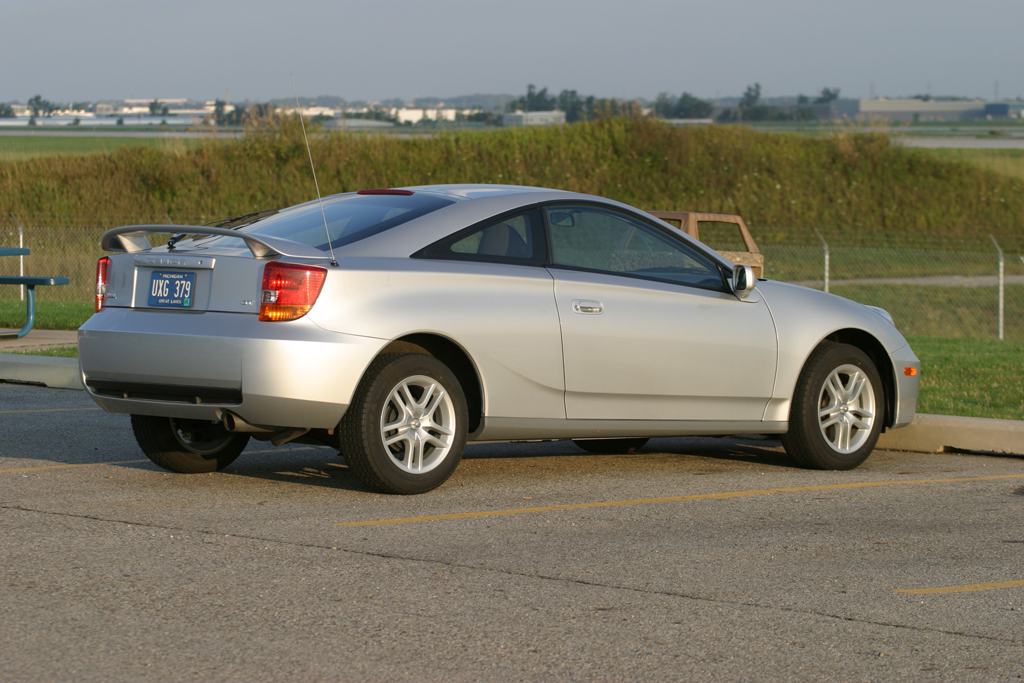 With the help from a local dealer, we found the exact car I was looking for across the state at another dealership. It was a Liquid Silver base model Celica GT, with the only options being aluminum wheels, fog lights, and a rear spoiler. I put a deposit down on it without any hesitation, and they had delivered it to me less than 48 hours later. I couldn't be happier to be driving a car without racing stripes.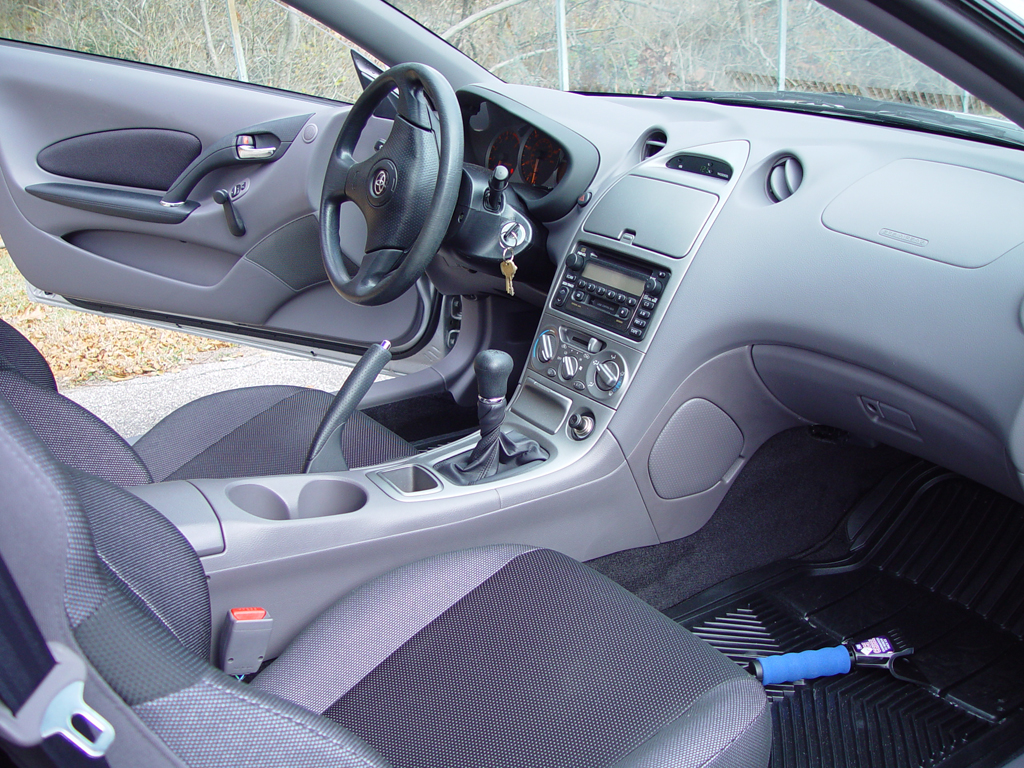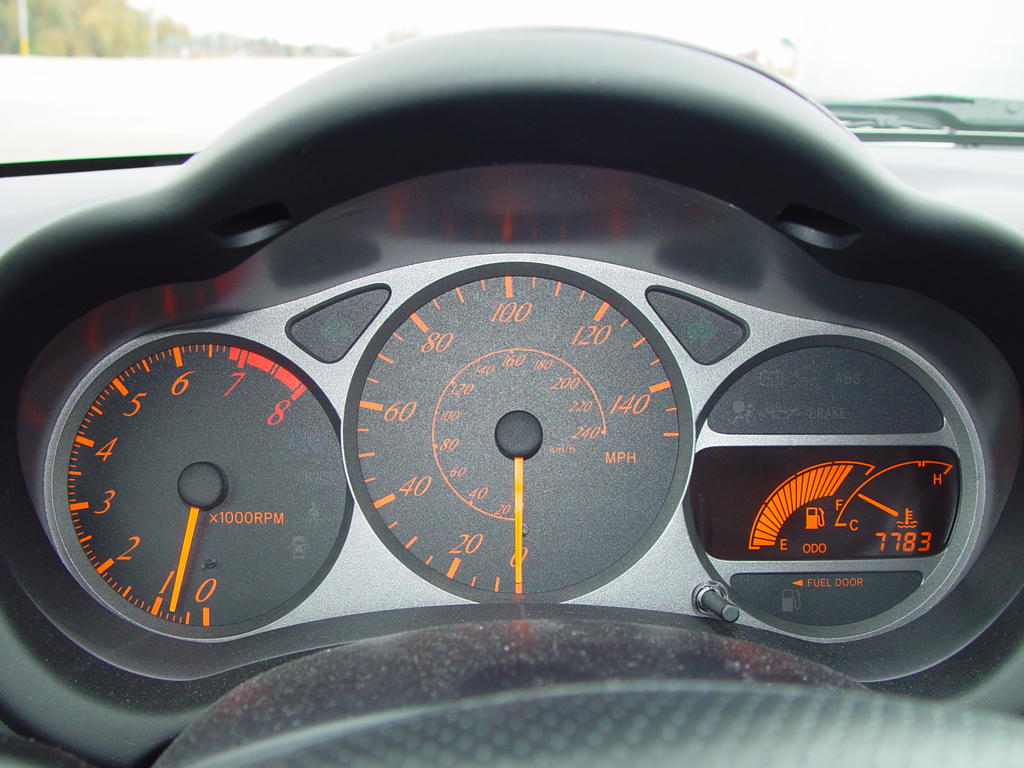 The best thing about my 2002 Toyota Celica GT was the driving position. This car has a very long and low windshield, which from inside the car, makes it seem like it begins right at your knees. This made for excellent forward visibility, and made the car almost feel like a go-cart.
I didn't even care that it wasn't that fast – it just felt good! The only other car that I ever noticed that had this same sort of "low windshield" driving position was the last generation Honda CRX. Very unique.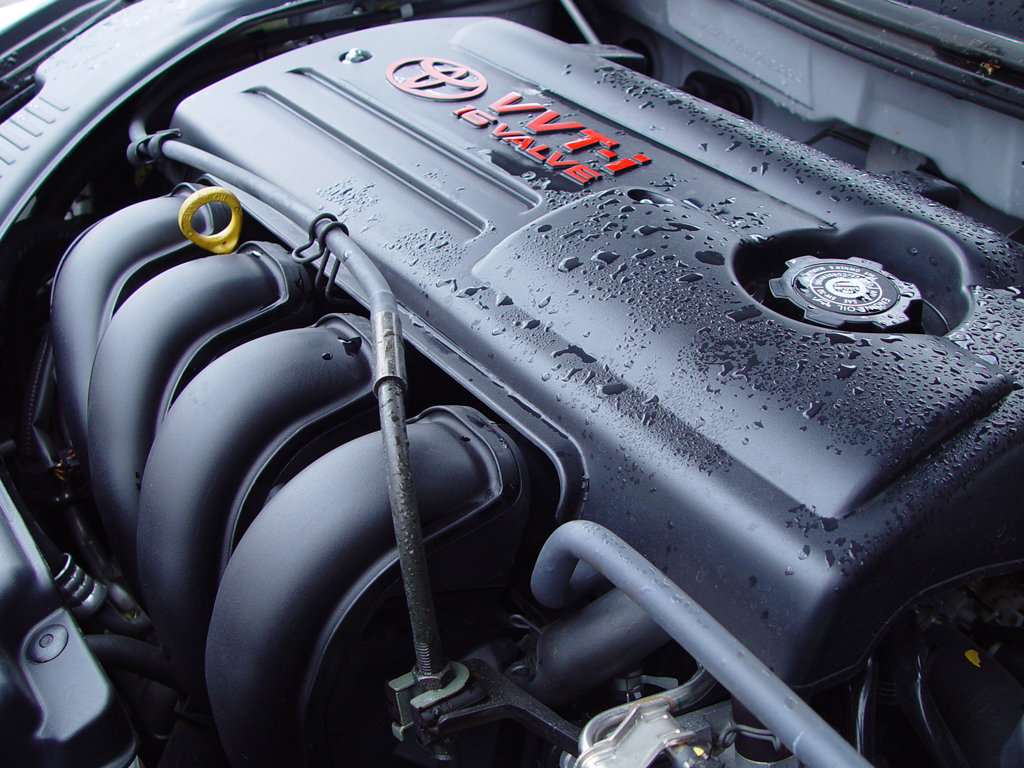 the 140hp engine was adequate for a car of this size. My Celica had a 5-speed manual transmission, so it didn't have any problem finding the right gear for any situation. It was strongest at higher RPM's though, so it had to be kept in the lower gears in order to make the car move with any sort of urgency. One really positive thing to note the the engine and transmission combination in this Celica felt so much smoother than my Neon R/T.
The Neon just felt cheap compared to this car. Even though the price difference between the cars wasn't all that great, the Toyota felt like a finely tuned piece of machinery compared to the loose and buzzy Dodge. Being my first Toyota purchase, it left a very strong impression on me. Even my current Honda Fit doesn't feel as tight and finely machined as that car did.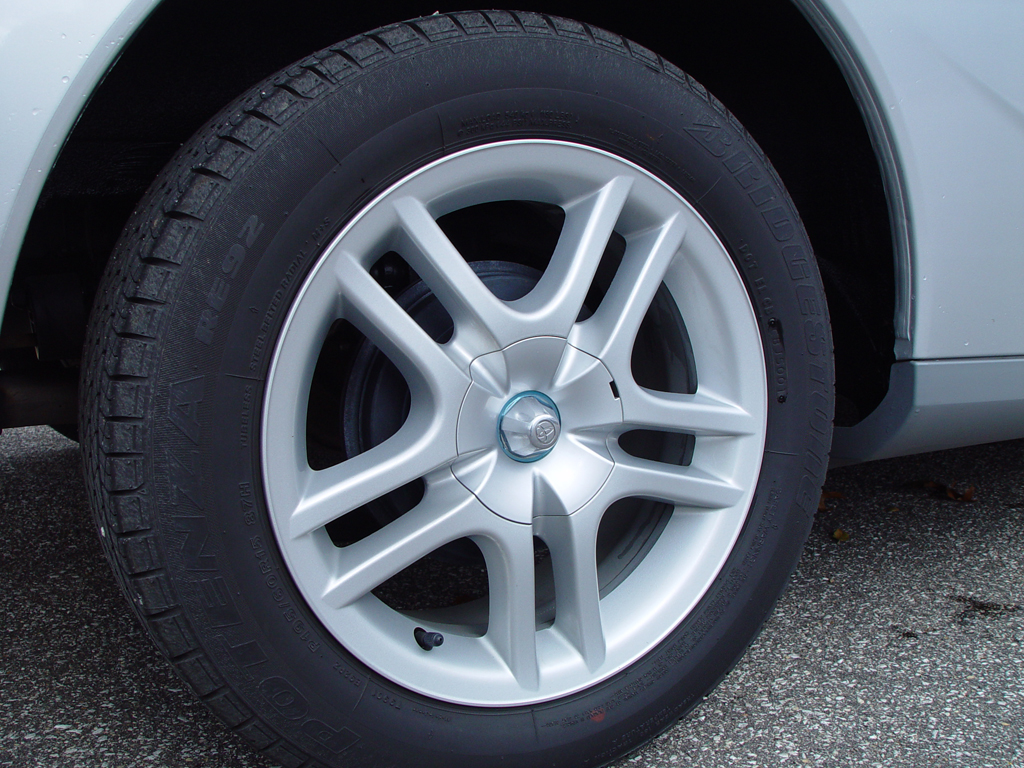 For a base car with base suspension, it handled surprisingly well – it felt very stable at higher speeds, and took corners with ease. The stock Bridgestone's were abysmal in the snow however. It was downright dangerous at times, which was surprising considering the fact that this was a rather generic all-season car. It's not like it had sticky summer tires or anything – this car had the base 16" rubber, and it was probably the worst I have ever experienced in snowy and icy conditions.
I drove that Celica GT for 28,000 miles, 1800 of which consisted of a cross-country jaunt from Michigan to southern California. It handled that trip remarkably, and I never once had to stop the car and get out because I was too uncomfortable. It powered up and over the mountains of the American west with ease, despite being loaded down with the junk I was taking with me on my move to California.