Quick review: 2015 Ford Escape SE EcoBoost
I was dreading this rental car experience even before our plane touched down at MSP. Remember a couple years ago when I complained about the back-to-back Ford Focus rental cars I received on two consecutive trips? Well, in an effort to save a few dollars, I did the unthinkable: I deliberately reserved a Focus for this three day trip to Minnesota. Hey – this was a family trip so I knew I wasn't going to have time to do a full review anyway, so why not try and save a few bucks if possible, right?
How I ended up doing a 2015 Ford Escape SE EcoBoost review
Luckily (or unluckily depending how you look at it), the snow was coming down hard that evening we arrived at the airport, and the guy at the Budget Rental Car counter was pushing anything with AWD really hard.
As a matter of fact, he managed to upsell the guy ahead of us to a Porsche Cayenne from the midsize car he had originally reserved. The snow falling outside the window certainly helped to seal the deal, and I had already made the decision to upgrade to an AWD SUV even before I reached the counter.
As soon as he saw that I had reserved a Focus, Budget guy presented the offer:
Can I interest you in an all wheel drive Ford Escape this evening? It will handle the snow better than…
And that's where I cut him off and simply said "yes please!"
The truth is that it looked nasty outside and I was feeling a bit nervous about driving in the snow. Never mind the fact that I learned how to drive in Michigan – it had been years since I've driven in extreme winter conditions like this, and I'm man enough to admit that I would need all the help I could get this evening.
Feeling relieved to have scored an AWD "truck", we trekked on out to the parking garage to claim our steed. And this is where it happened. I realized, out of the blue, that my expectations of what a Ford Escape was seemed to be way off base.
I knew someone who had an Escape back in the early 2000's, and back then, it was basically a truck. But standing before me, shiny and bright in spot B40, was not a truck at all. It was more like a mid size crossover than anything else and I was really impressed even before I opened the door.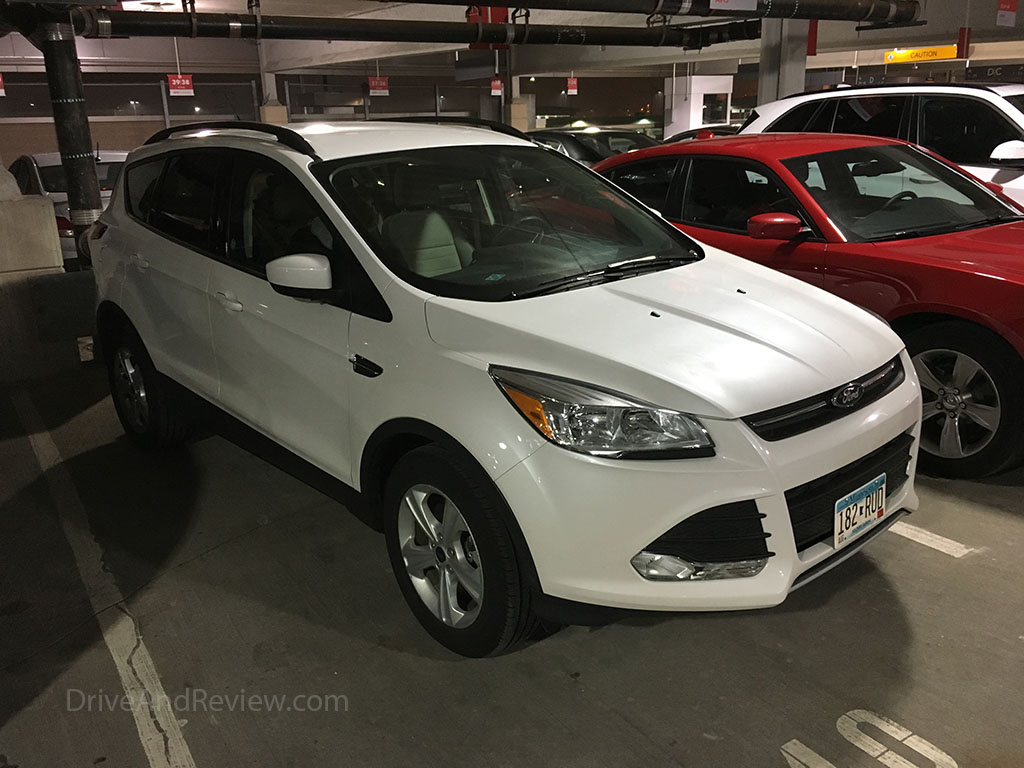 2015 Ford Escape SE interior
Ford has certainly wedged themselves into a predictable design language these days. That's not necessarily a bad thing – but the interior, while nice, seemed vaguely familiar to me. Yep – I was having flashbacks to the Focus's (Focii?) I rented back in Reno and Anchorage.
The basic structure of the dashboard was all the same, and overall it looked rather nice. The materials seemed a bit plastiky, but overall I was left with a feeling of how far American automotive interiors are becoming. It wasn't quite as impressive as the C7 Corvette I drove last Spring, but still very nice nonetheless.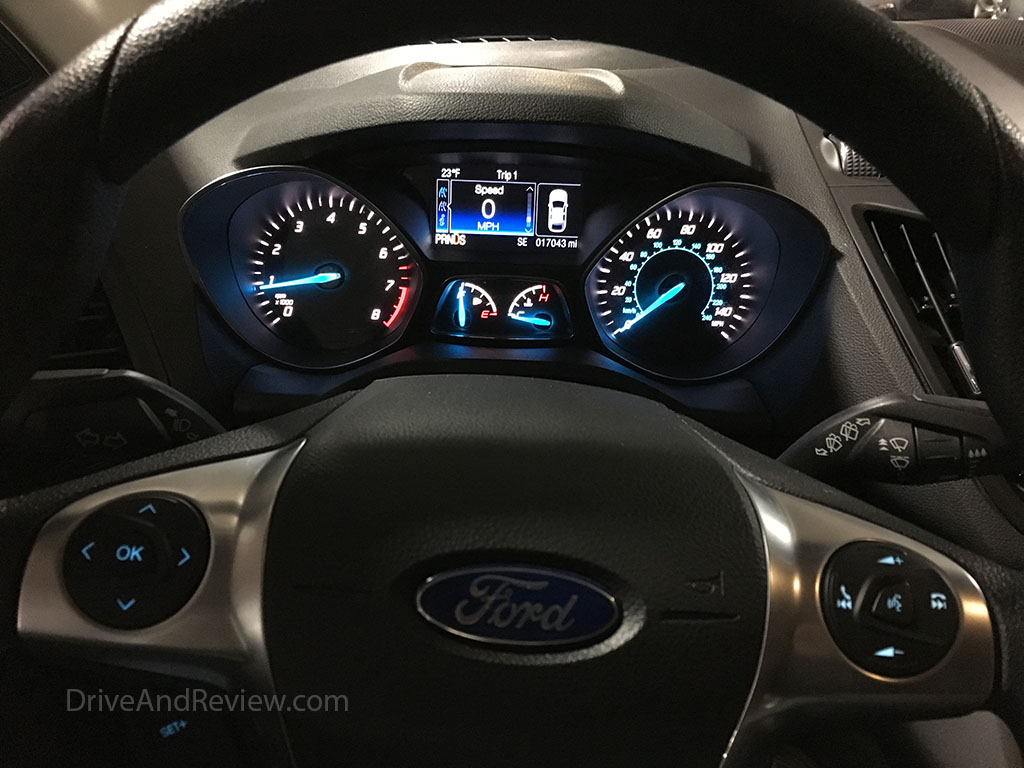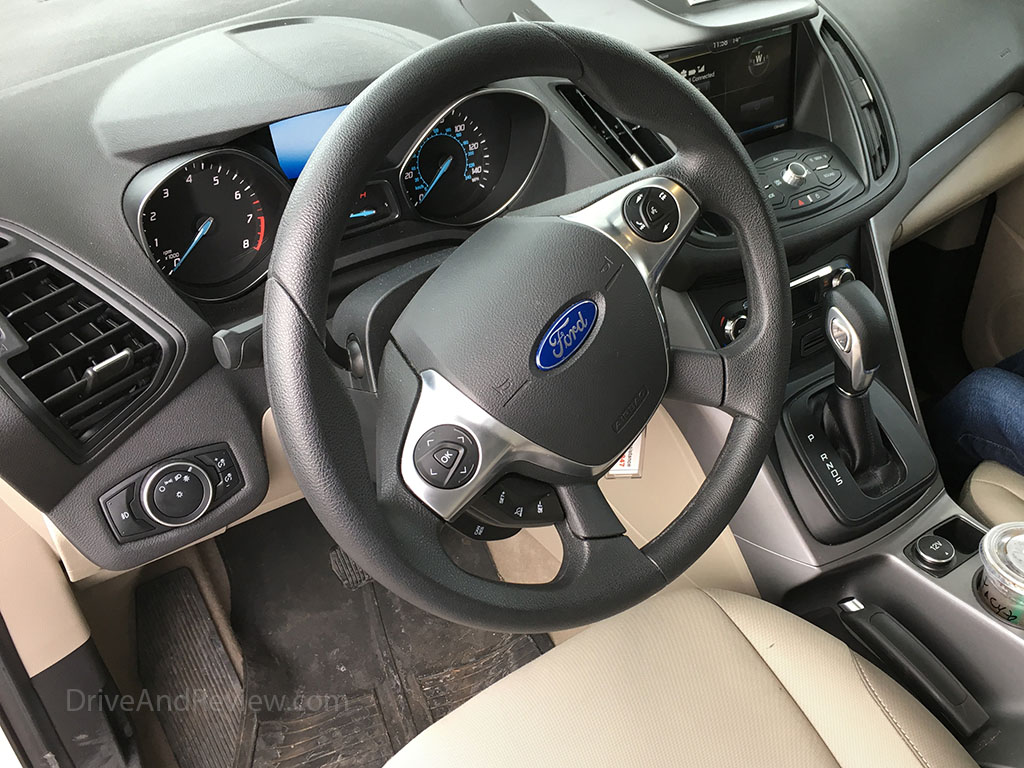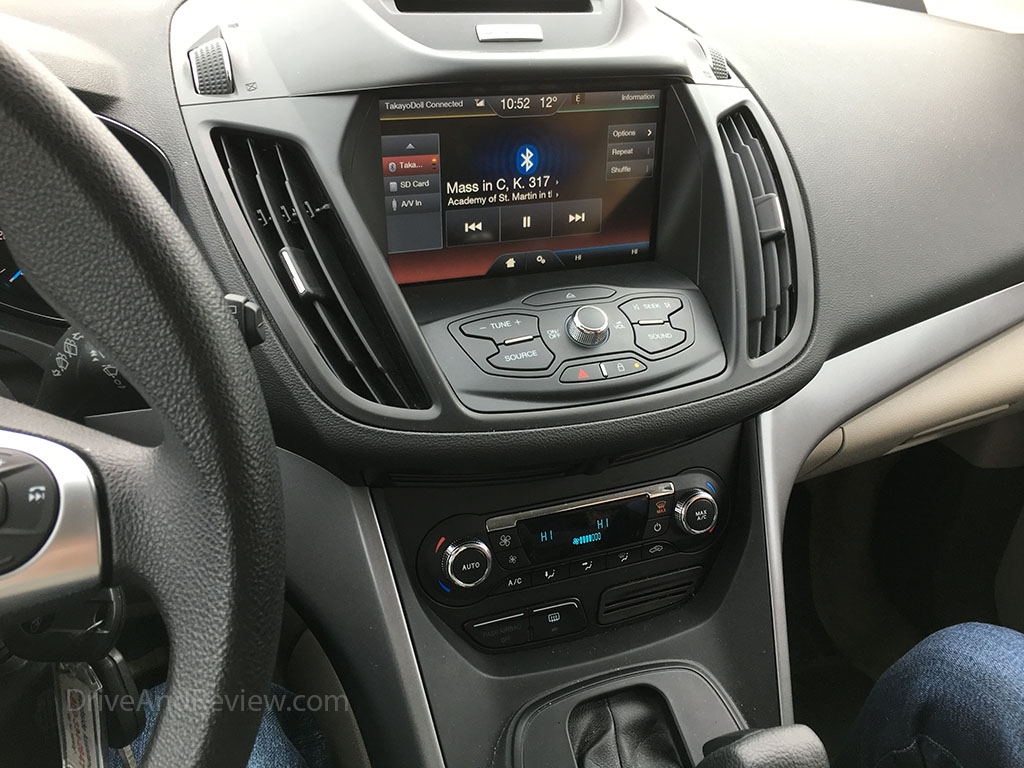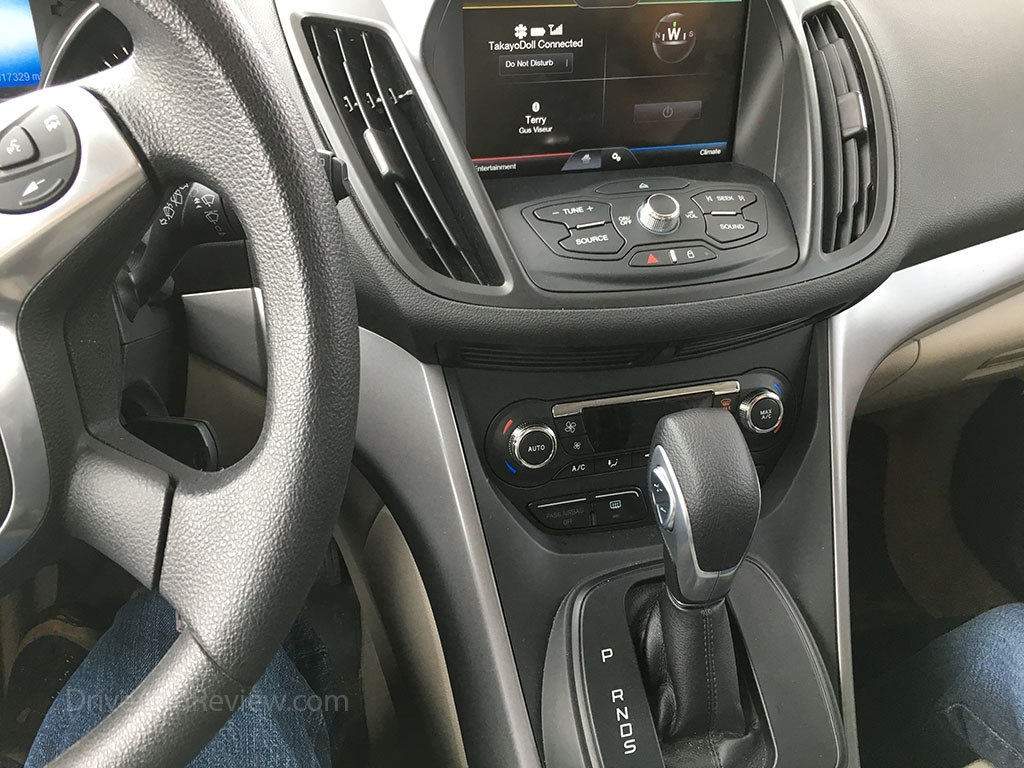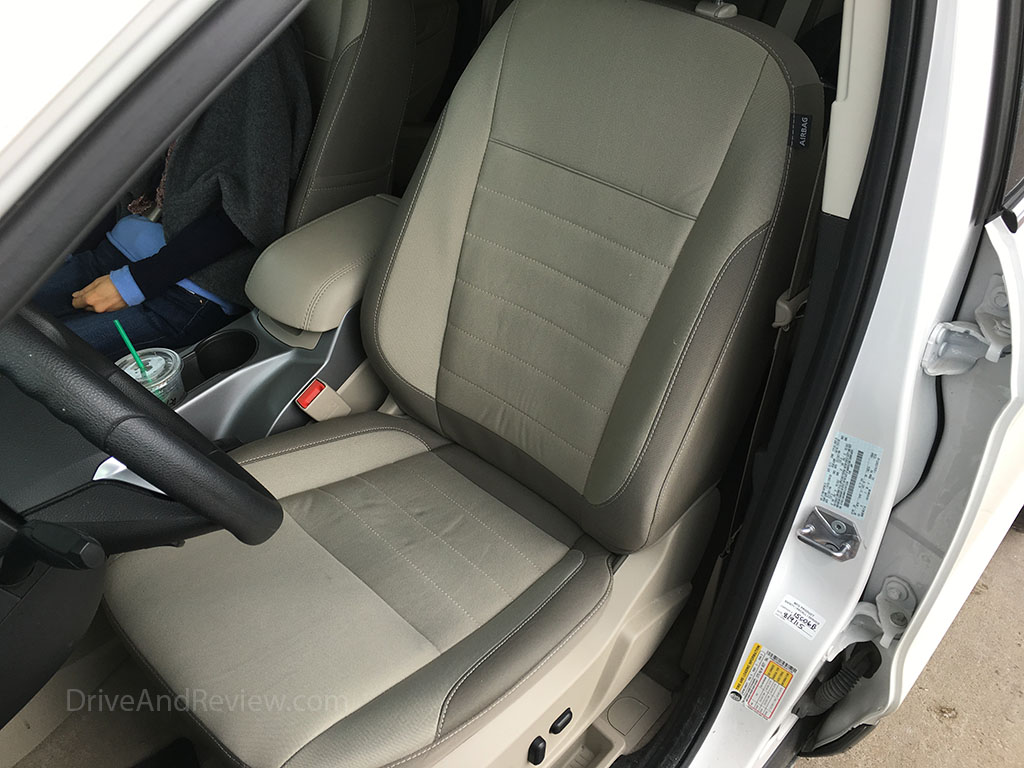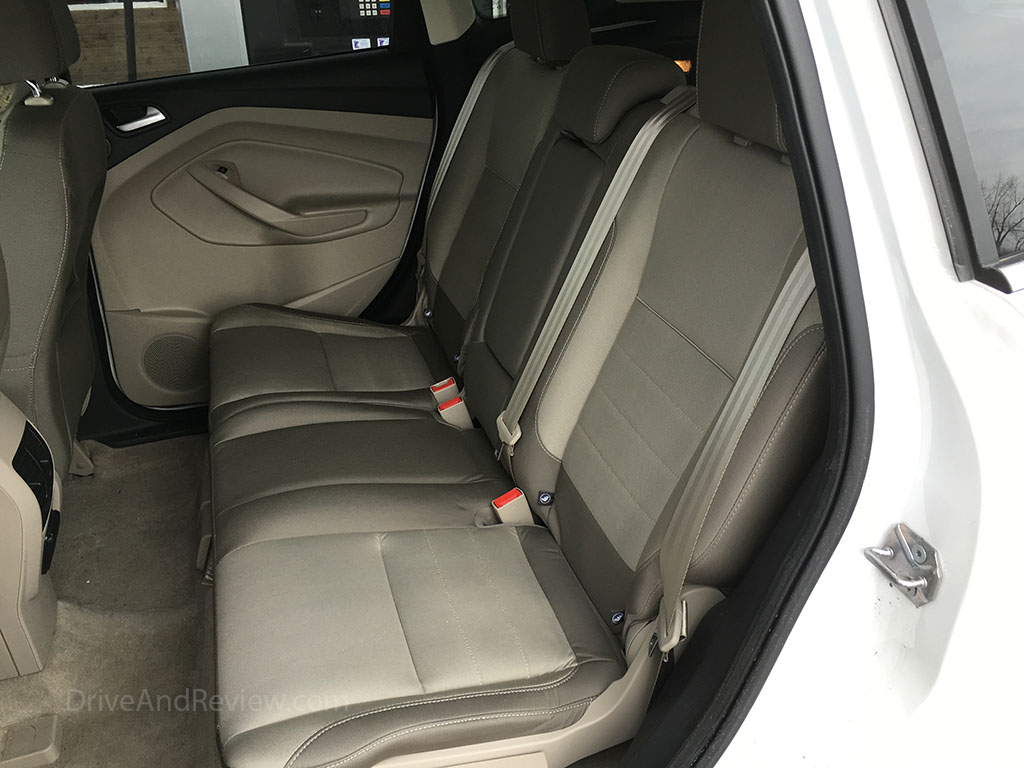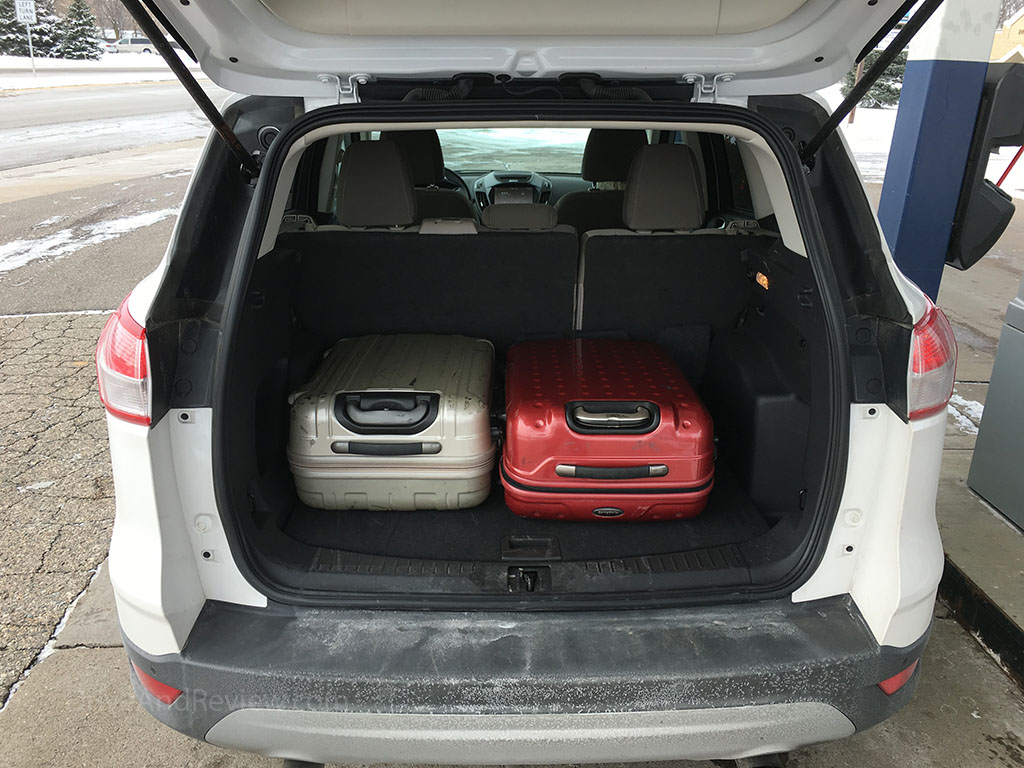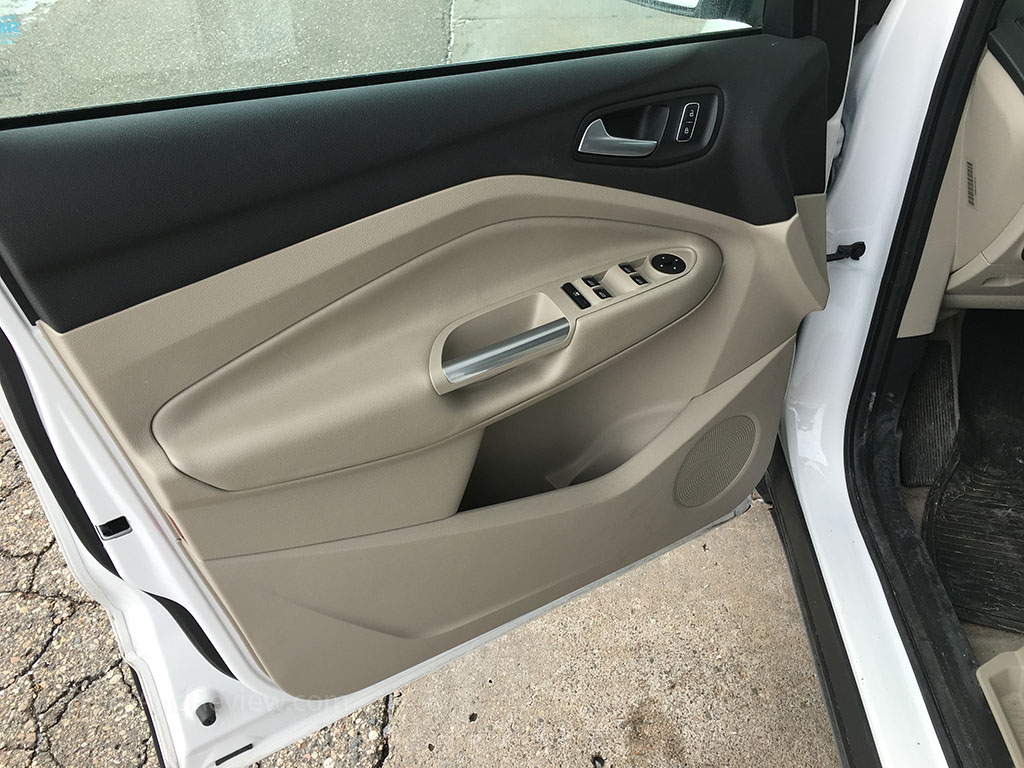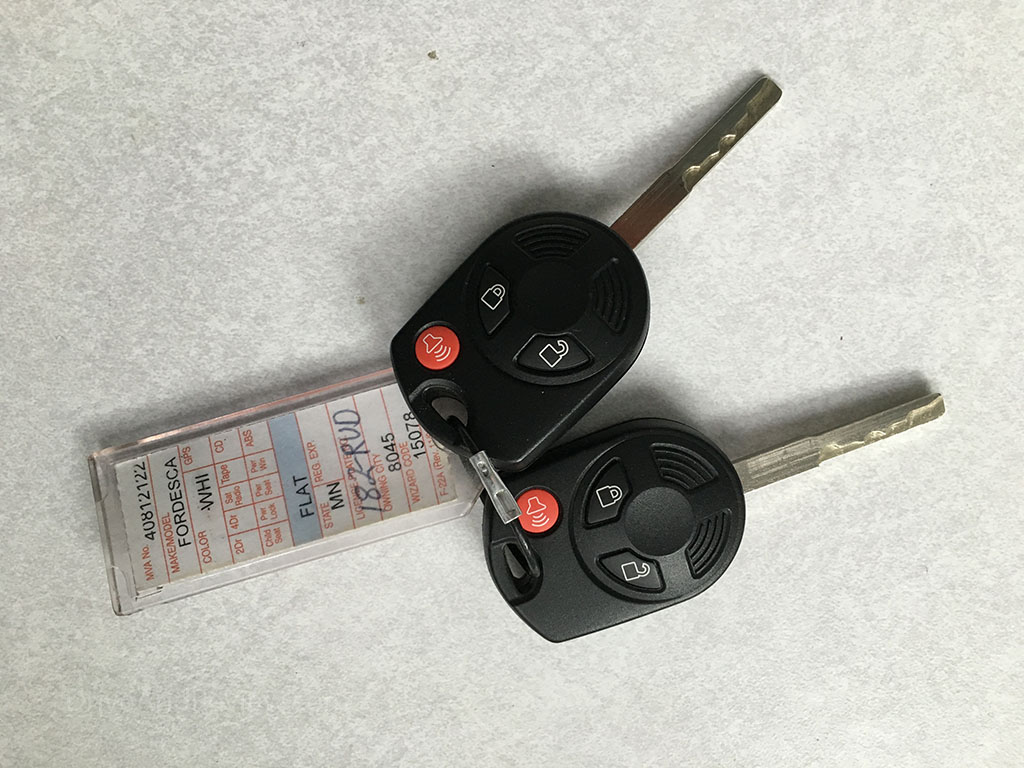 2015 Ford Escape SE handling
I was in for a handful as soon as we exited the parking garage at MSP. There was already 4" of snow on the ground (with more coming down), but the Escape seemed well planted and didn't feel sloppy at all in these conditions.
Traction was quite good with it's all wheel drive system, and I never once felt like I was in over my head. It tracked well and didn't seem to wander as badly as my 2002 Toyota Celica GT did in similar conditions back in Michigan.
In dry conditions, handling was perfectly fine and it's smaller "crossover" size helped it to feel lower to the ground than a normal small SUV would be
2015 Ford Escape SE EcoBoost power
What power? Seeing the EcoBoost badge on the rear tailgate when we picked it up at the airport must have set my exceptions of power and performance a bit too high, because this thing was anything but fast. Capable of cruising effortlessly at high speeds yes, but a stoplight to stoplight racer it is not.
As a matter of fact, this is my biggest complaint about the 2015 Escape – the 178hp 1.6L EcoBoost needs a lot more boost (IMHO) in order to be considered fun. Note that there is a 240b 2.0L option available, which I'm sure makes up for the sluggish feeling of the 1.6L.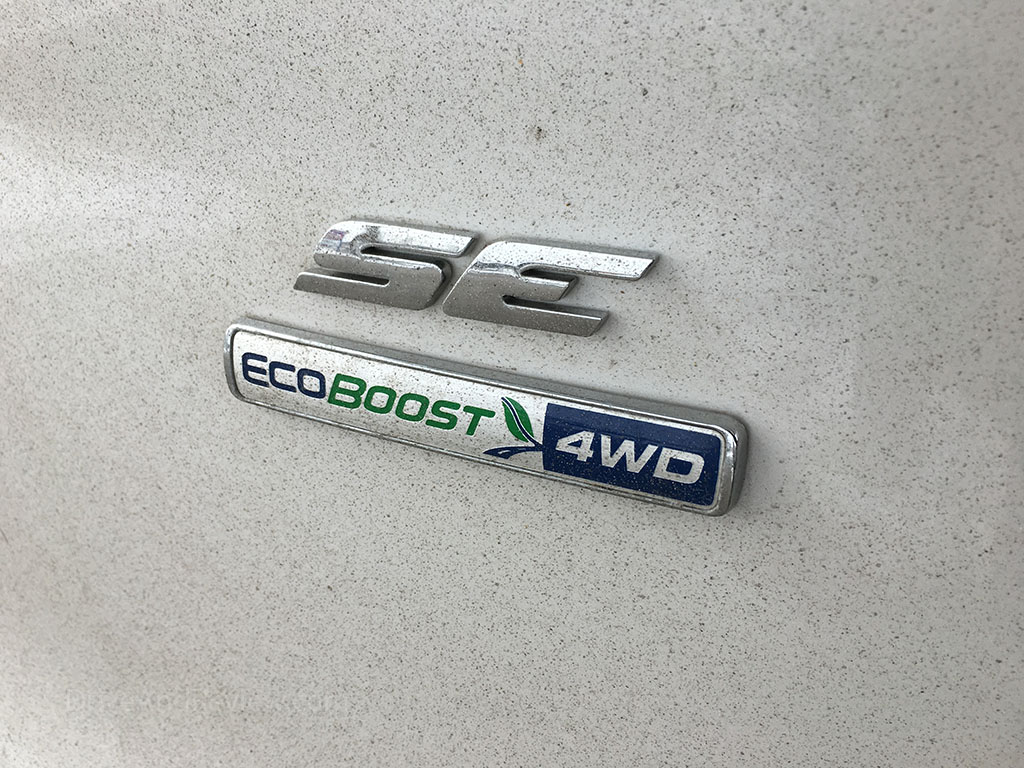 For example, the life expectancy of a 3.5L EcoBoost (the larger variant of the engine in this Escape) is 250,000 miles. I'm not hearing anyone getting that kind of mileage out of the 1.6L.
Final thoughts on 2015 Ford Escape SE with the EcoBoost
Overall, I was quite impressed with this thing. It completely reset thoughts about the Escape, which I admit were not all that good based on the experience my friend had with his back in the early 2000's. It is a lot more grown up and refined these days, and if I were in the market for a small SUV or crossover, it would be difficult for me to choose anything else despite it's lack of power. It's the perfect family car, and I really liked it.
For those of you who might be thinking about purchasing one on the used market, do be aware of the growing list of 2015 Ford Escape problems. They aren't all bad, but they will continue to get worse over time.
And for the record, the Escape keeps getting better as the years go on. My list of 2017 Ford Escape problems was suprsingly short.