2016 Ford Mustang GT review (in Hawaii)
The Ford Mustang is one of the most iconic cars in sports car history. The 2016 model received some well-deserved upgrades which made it more powerful than ever before. New features included an additional 10 horsepower, a new aluminum block V8 engine, and improved aerodynamics which helped to make it even faster than previous versions. The following is my full review of the 2016 Mustang GT, after a full day of driving it around the big island of Hawaii.
2016 Ford Mustang GT First impressions
The biggest problem that I have with the 2016 Mustang GT is the fact that it doesn't look any different than the 2015 EcoBoost version that I rented in Portland the summer prior. The color was the same, the trim was the same, and heck – even the wheels were quite similar. There's nothing about this GT that gives it the appearance of a higher model, minus a few badges.
That's just wrong, IMHO. If I spend a lot more money for the 5.0, I would prefer to get some exterior modifications to differentiate it from the base model other than those chrome 5.0 badges on the fenders.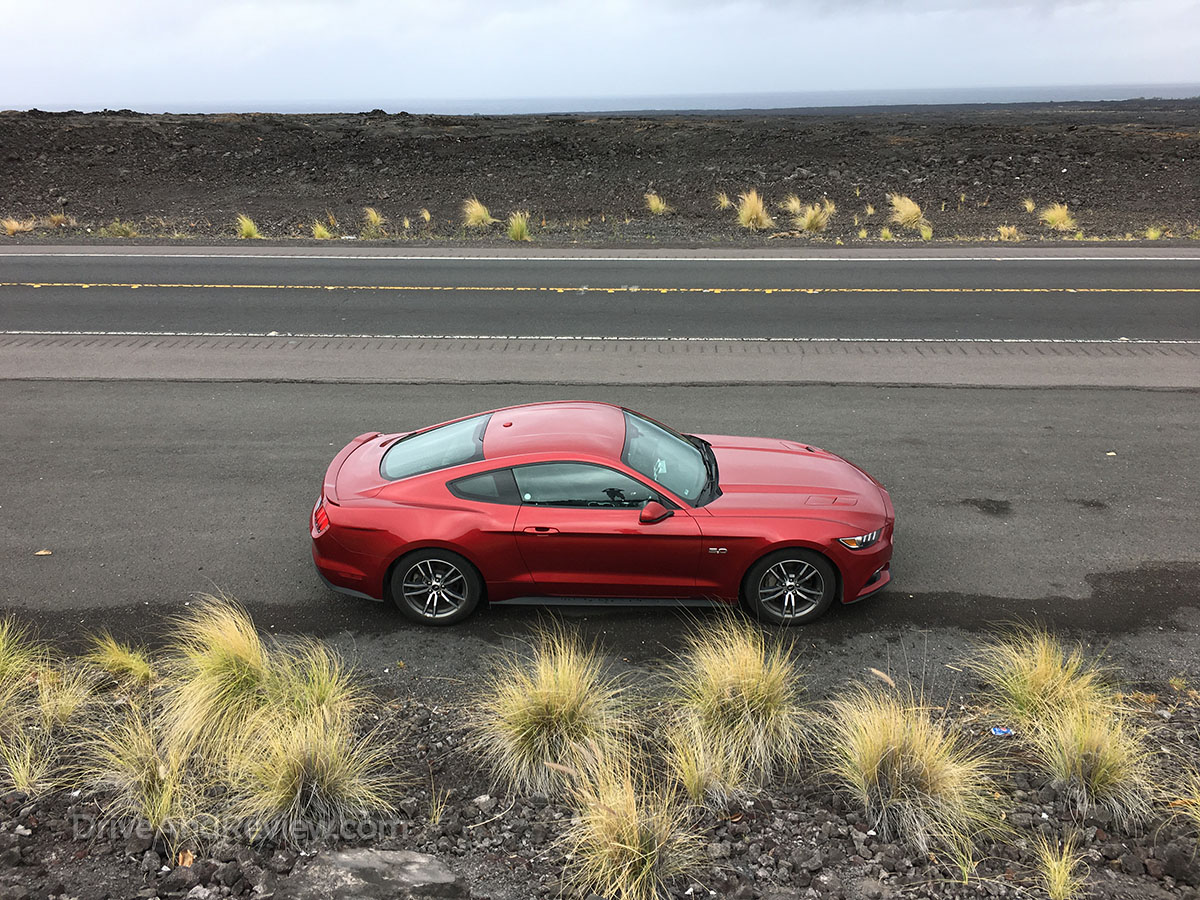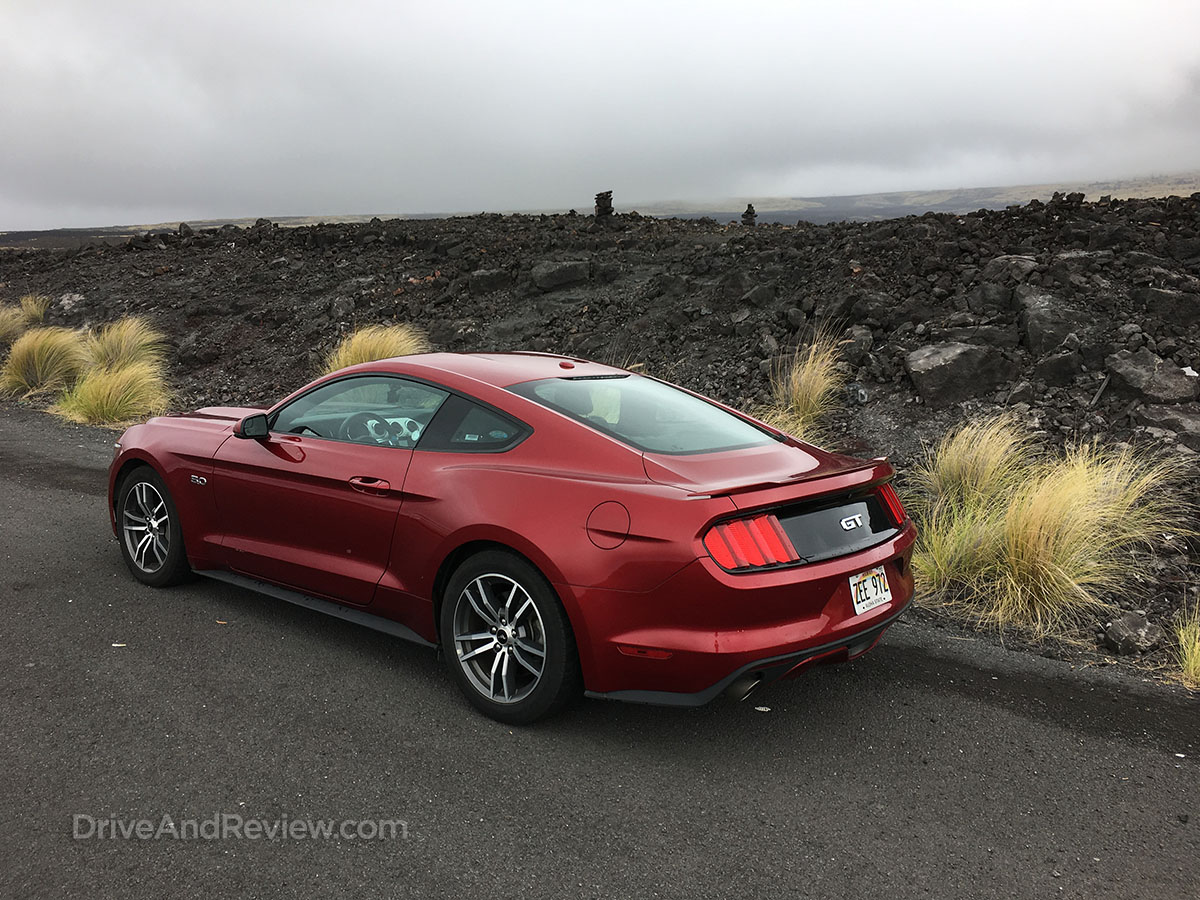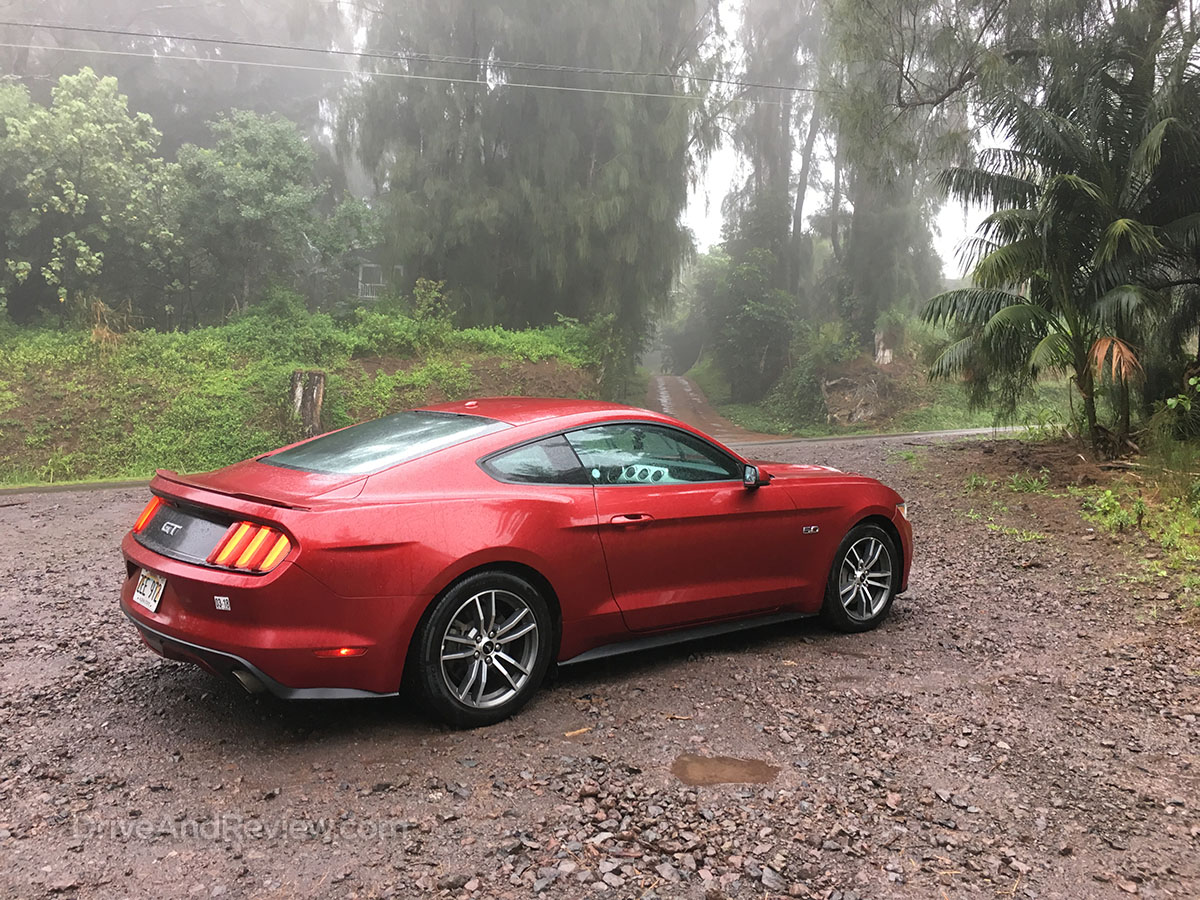 That magnificent Coyote 5.0 engine
This is the same engine I have in my 2012 GT, and I'll come right out and say that I'm a fan. Heck, you've probably heard me gush about it way too much in the past already. The exhaust tuning is a bit different in the 2015+ cars though, and it has a bit deeper sound than my car. But the power (gobs of it) is still there and I can't help but to giggle every time I mash the gas.
Of course it doesn't sound as good as the Hertz Shelby GT-H did, but for a stock exhaust setup, it still sounds pretty mean and I suspect it will be satisfying enough for all but the most hardcore enthusiasts.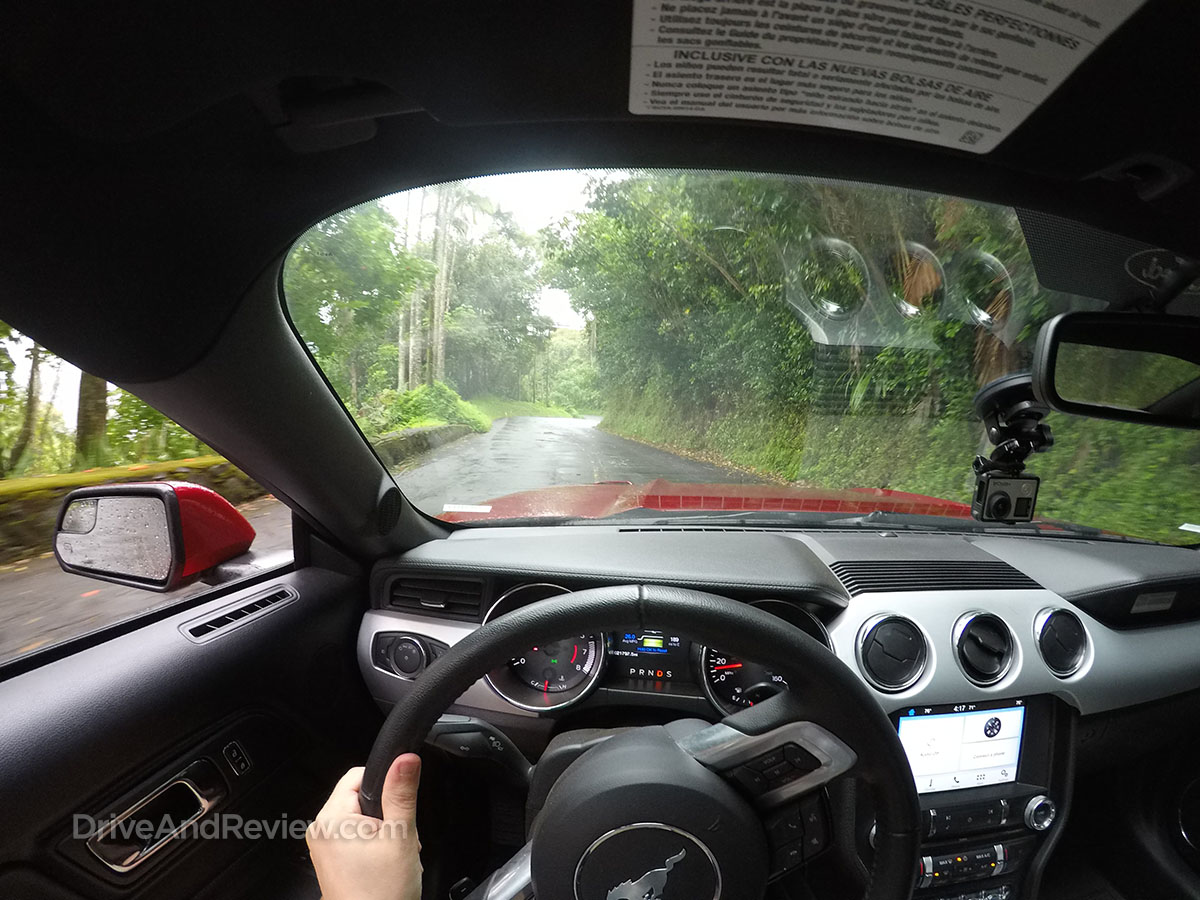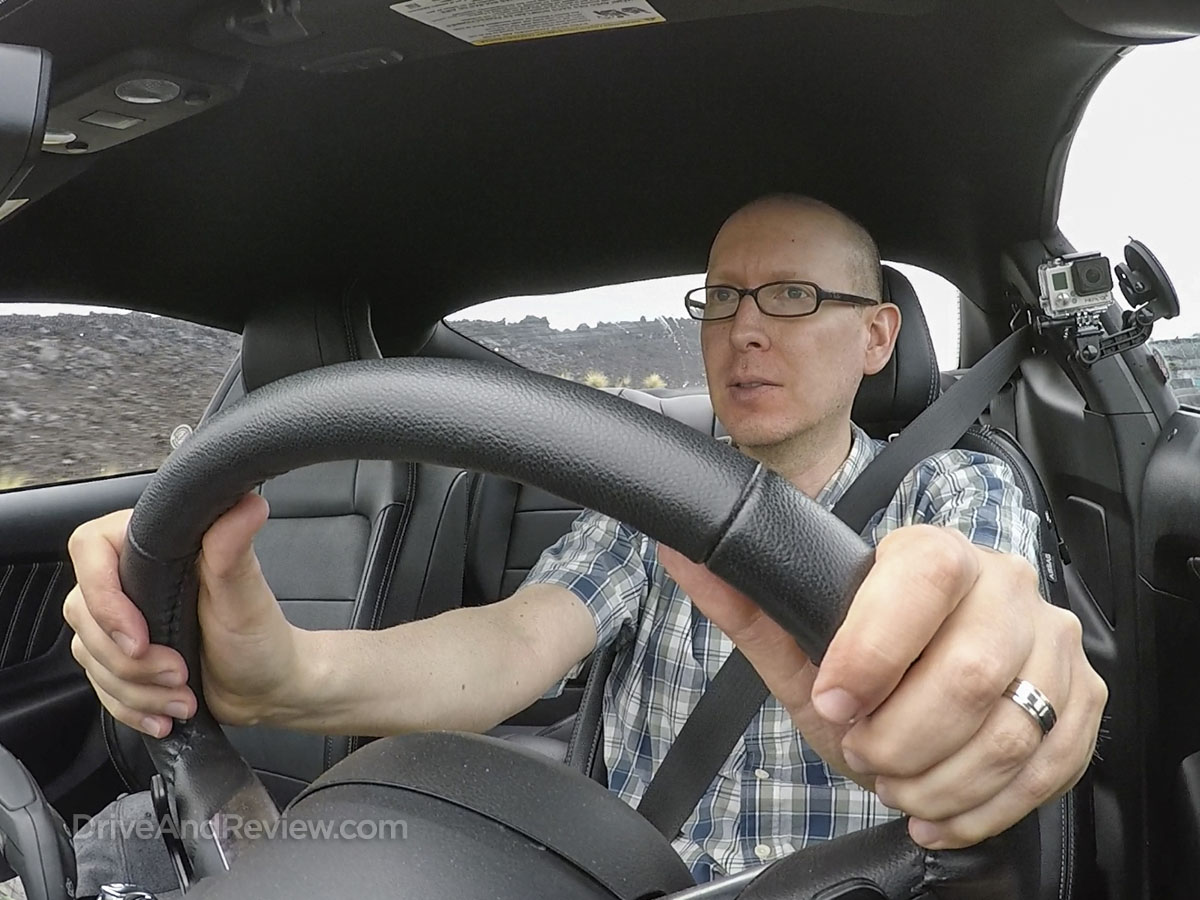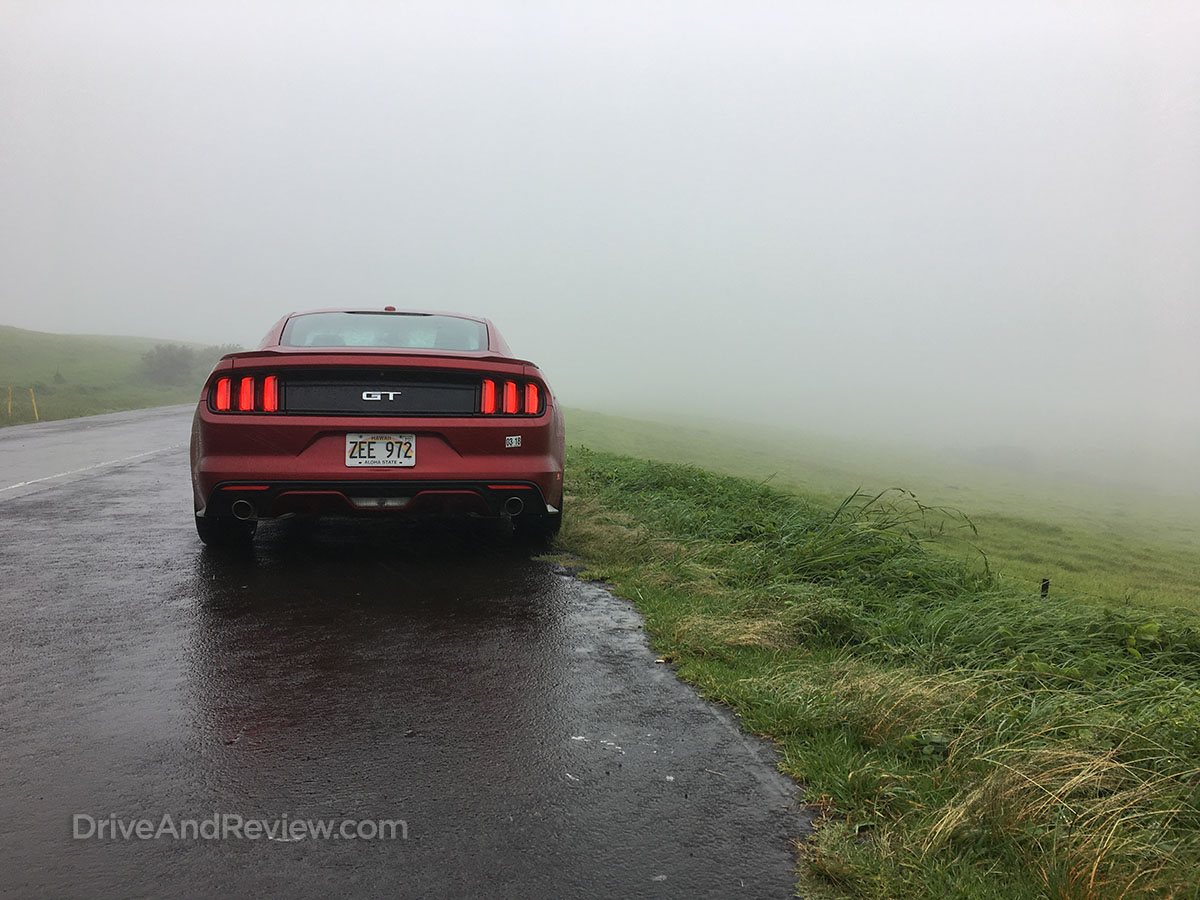 How does it drive in the rain?
I put 130 miles on this car driving it from Kona to Hilo on the big island of Hawaii, and I'm not kidding when I say that 129 of them were in the pouring rain. Some of that rain was torrential at times, and thankfully, this 2016 Mustang GT was rock solid through all of it. I even kept it in sport mode for much of the drive, only switching over to "rain/snow" after the back end kicked out on me coming out of a tight corner.
I will say that I was driving a bit too aggressive for the conditions though, and I wasn't even surprised when it happened. Getting the car back under control was no problem, and I was on my way without incident. Despite that little tail-kick, the car did very well in the wet considering how hard I was driving it.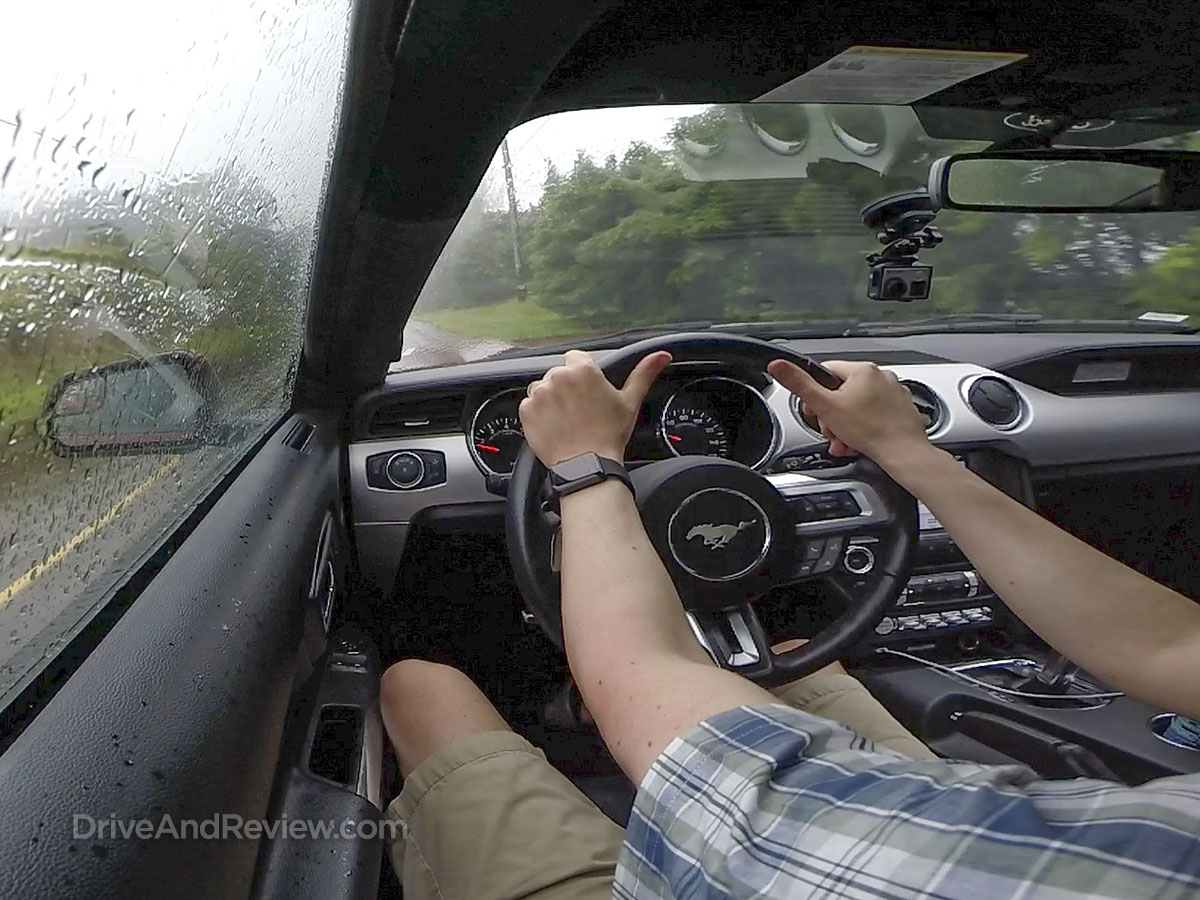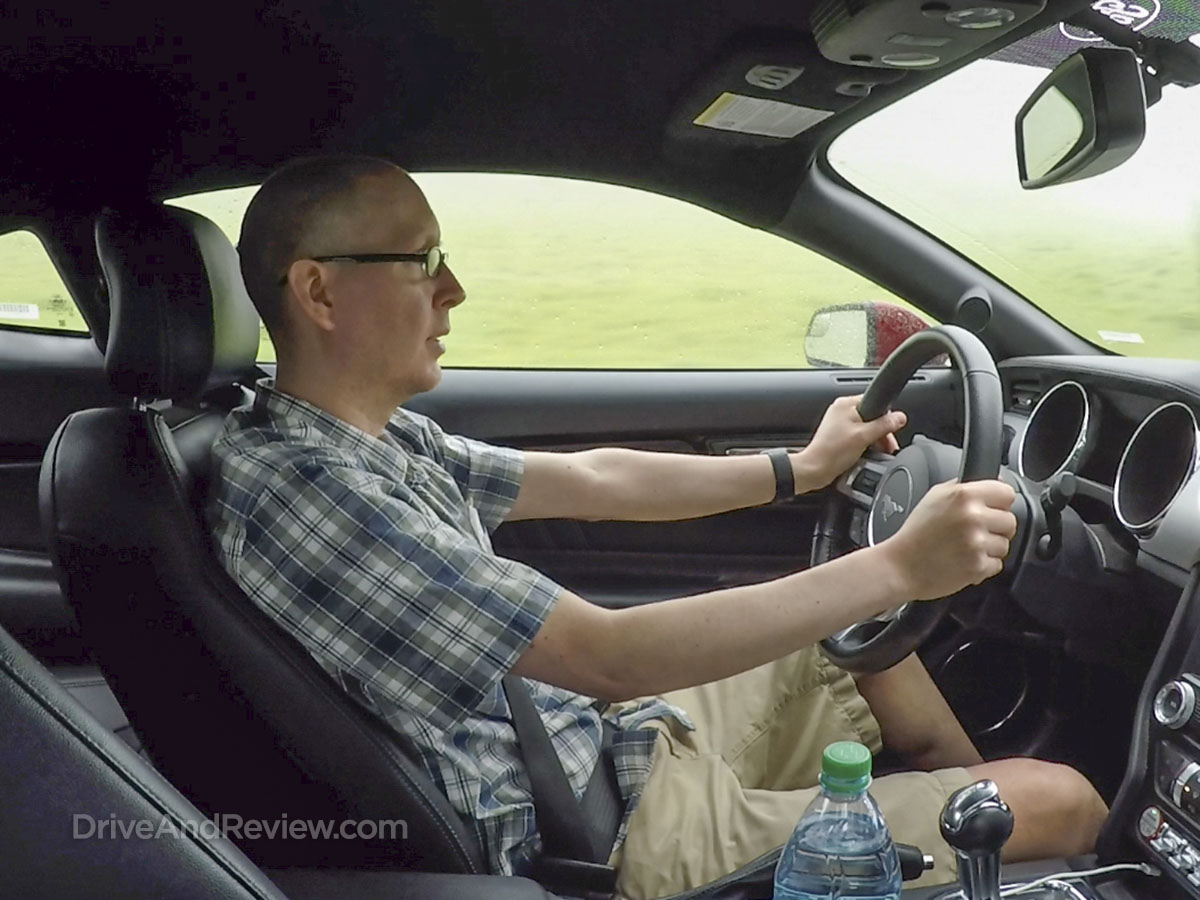 How reliable is it?
This was a rental car from Avis, and we all know that rental cars aren't exactly babied during their time in the fleet. This car was in surprisingly good condition despite having over 22,000 miles on it the day I picked it up, without a single rattle or loose panel anywhere to be found. It was still very solid, and the interior looked like brand new aside from what looked like white sunscreen stains on the drivers side door panel.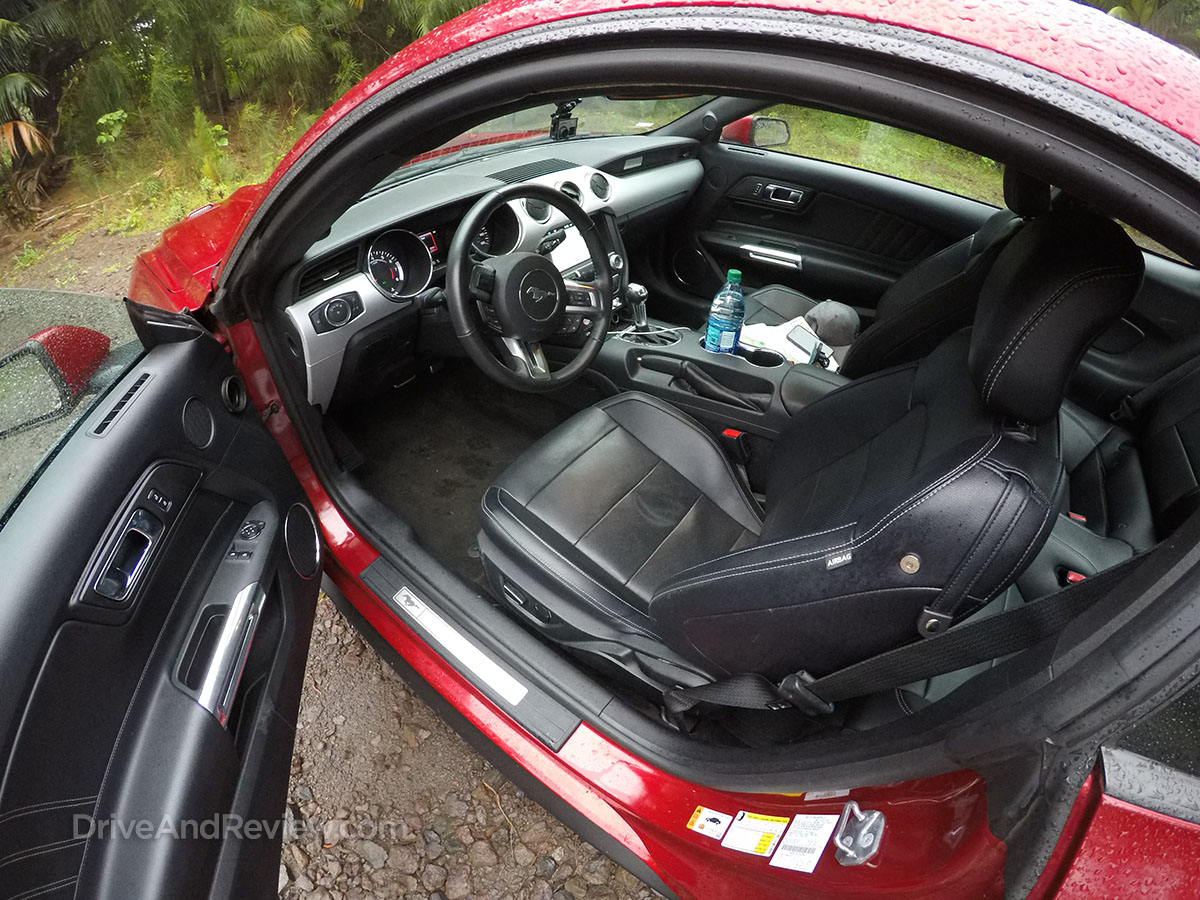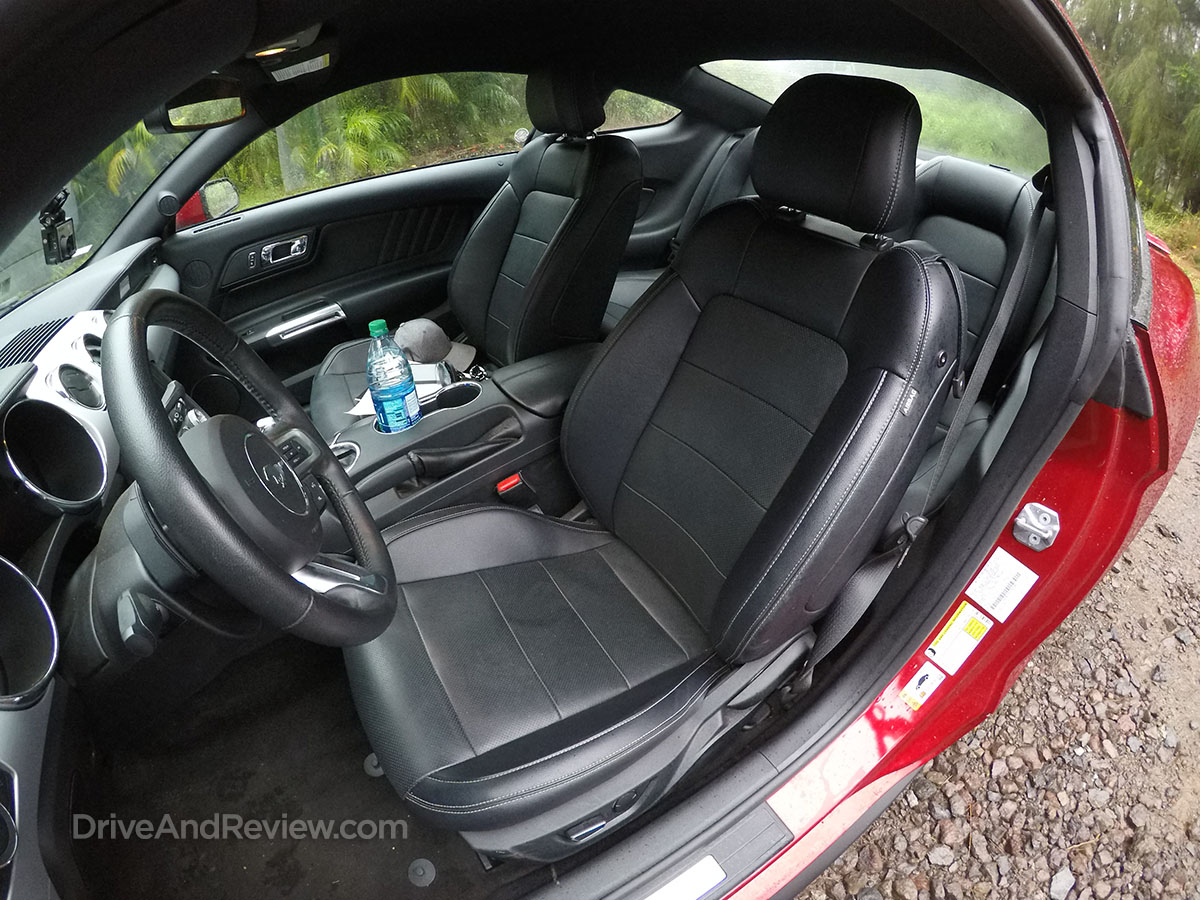 Final Thoughts
The more I drive these 2015+ Mustangs, the more it makes me less fond of my 2012. Of course I still love that car but it just isn't refined as these new S-550's and it's easy to see it's faults after driving one of the newer models. I turned this car back in to Avis feeling pretty good about it, and most of all, I was happy that it was just as much fun to drive as the GT-H.
The exhaust and suspension on that Shelby increased the fun factor for sure, but you don't need those parts to have fun in just a regular GT.
It's a magnificent car though, and I'd highly recommend it even if you're looking for something more sporty. If you're curious about how I rank it over other sports cars, do be sure to read my 350Z vs Mustang GT comparison (or my EcoBoost Mustang vs 5.o comparison as well). The Mustang is more competitive than you might think…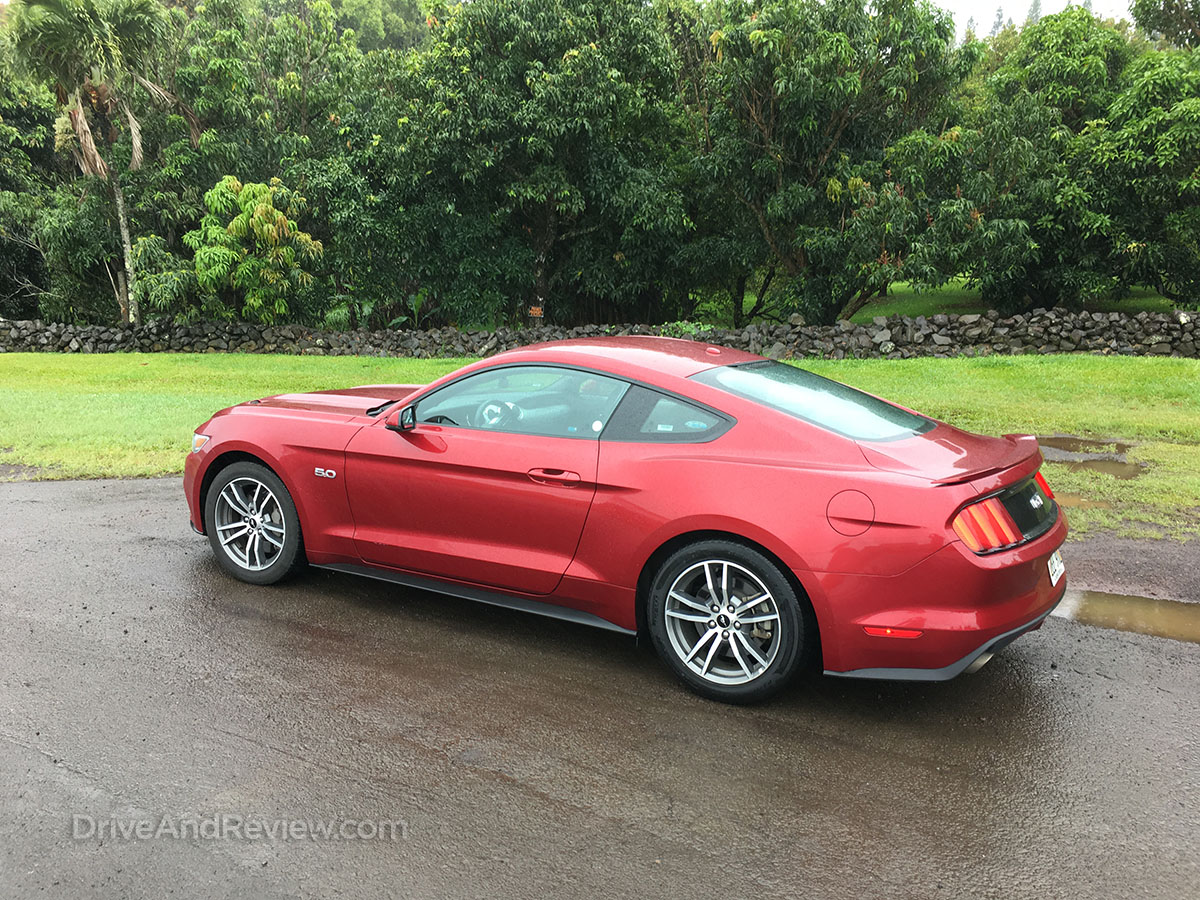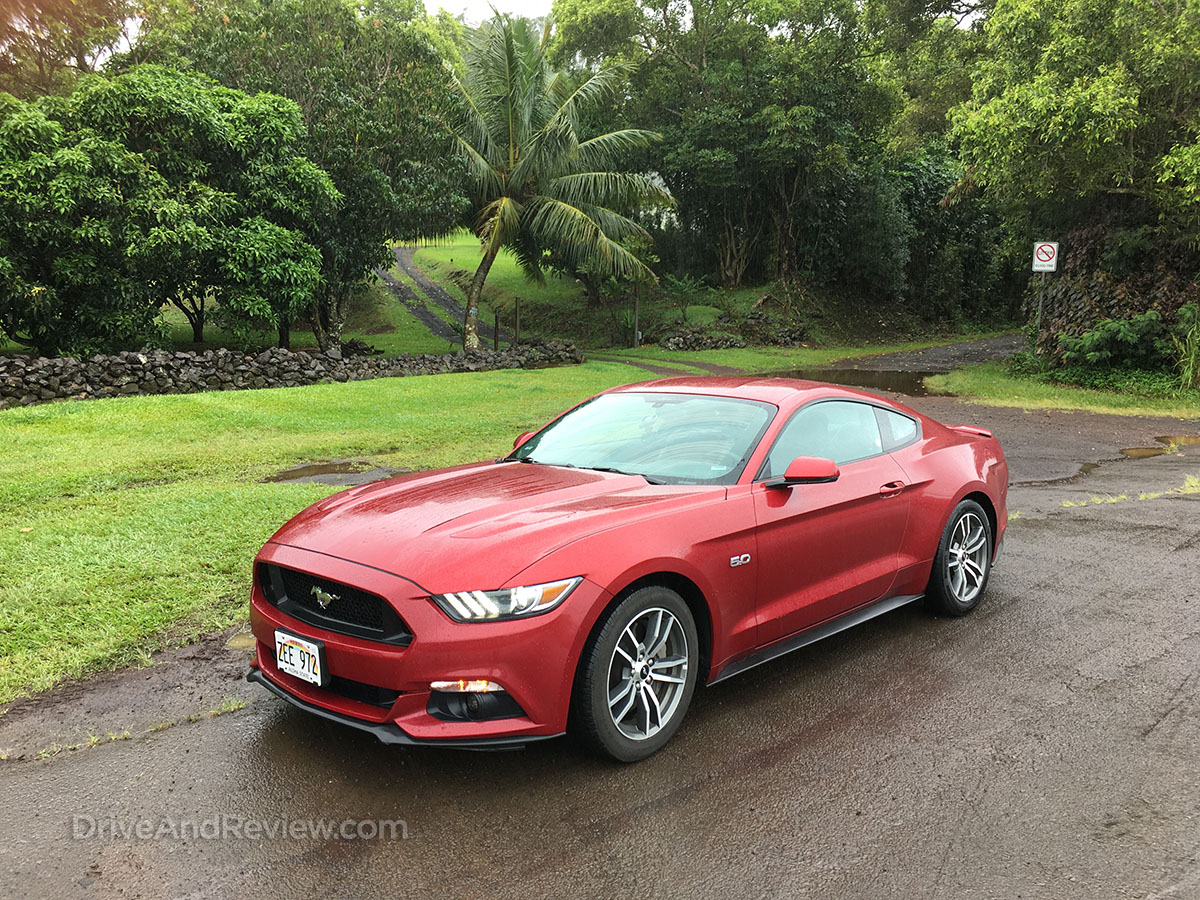 Finally, I'd like to close this review out with a deep thought: this particular car had 22,000 miles on it. In Hawaii. And it was a 2016 model. That is a LOT of very frequent trips around the island, which says a lot about the reliability and durability of the 2016 Mustang GT. Ford is definitely doing something right.