I'm really starting to dig this trend of high-end rental cars here in the US. Having the opportunity to cruise around Hawaii in a Hertz Shelby GT350 was really cool, and the Camaro SS I rented for a day about a year ago in Phoenix was a blast (if not a bit too docile for my tastes). For car guys like me, there's no better way to make a trip more interesting than it is to slip behind the wheel of something other than a sterile-silver base model Ford Focus.
I recently spent a couple days in Houston Texas, and I wanted to rent a nice car for an afternoon to explore the city. I poked around a bit on Hertz.com at first (the same company that rented me the Shelby Mustang and Camaro SS), but the only "fun" cars they had were V6 Mustangs. That didn't strike me as "fun", so I hopped over to Avis.com to see what they were offering.
What I found was quite interesting. At first I noticed a promotion for a BMW 5 Series in their Prestige Collection, and that got my attention. I had never driven a BMW before, and thinking about it for a moment, I thought that tooling around in a brand new 5 Series sounded like a fantastic way to spend an afternoon.
It seemed so fantastic, as a matter of fact, that I was actually ready to make the reservation right then and there without looking to see what else was available. But I noticed something else in the sidebar of the page that was even better: they had the 3 Series as well. Score! I don't really like big cars, so the 3 Series is naturally much more interesting to me. Especially since I've heard nothing but praise about it from…like…everywhere. Yes, this was a no-brainer. I eagerly made the reservation, excited to pop my BMW cherry.
First Impressions
I have to admit that I was a bit nervous about driving this car. You see, my current pride and joy is a 1996 Ford Mustang GT. It's loud, crude, and difficult to drive. But it's got so much character. Would spending an afternoon in a brand new BMW turn me into a perfectionist car snob?
I've never driven a high-end car such as this before (if you consider a 328i high-end), and I was really starting to wonder if I'd fall in love with the rock-solid German engineering. There's only one way to find out, so let's go have a look…
I'm not sure if it's because I rented a car out of the Prestige Collection, but the Avis guy actually brought the car to me – instead of the usual "here's the keys, good luck finding the car!" routine. He told me to wait at the entrance of the garage, and sure enough, he returned several minutes later with a brand new snow-white 2015 BMW 328i with a black leather interior and only 2,700 miles on the clock. Nice!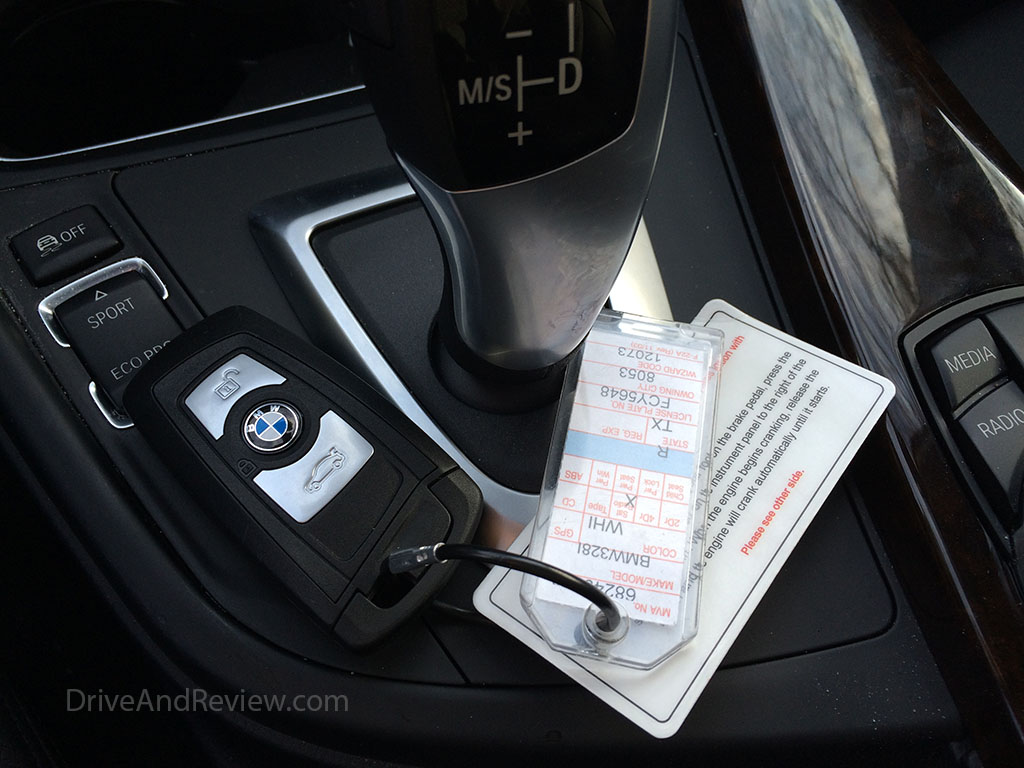 He gave me a quick once over of how to operate the gear-selection lever (it did seem overly complicated – more on that later), and I was soon left alone with this car. I pulled the door closed with a solid "thunk", settled in, and then made my way out of the parking garage.
I started liking this car within the first mile. It felt really tight, and I was really liking the driving position. It wasn't as sporty as I thought it would be, but everything felt good and was easy to access. Even the driving position felt right without having to fidget too much with the controls.
That doesn't happen with too many cars – the Camry I rented in Minnesota a few months ago is a perfect example of a car that needed a lot of fidgeting with to get right.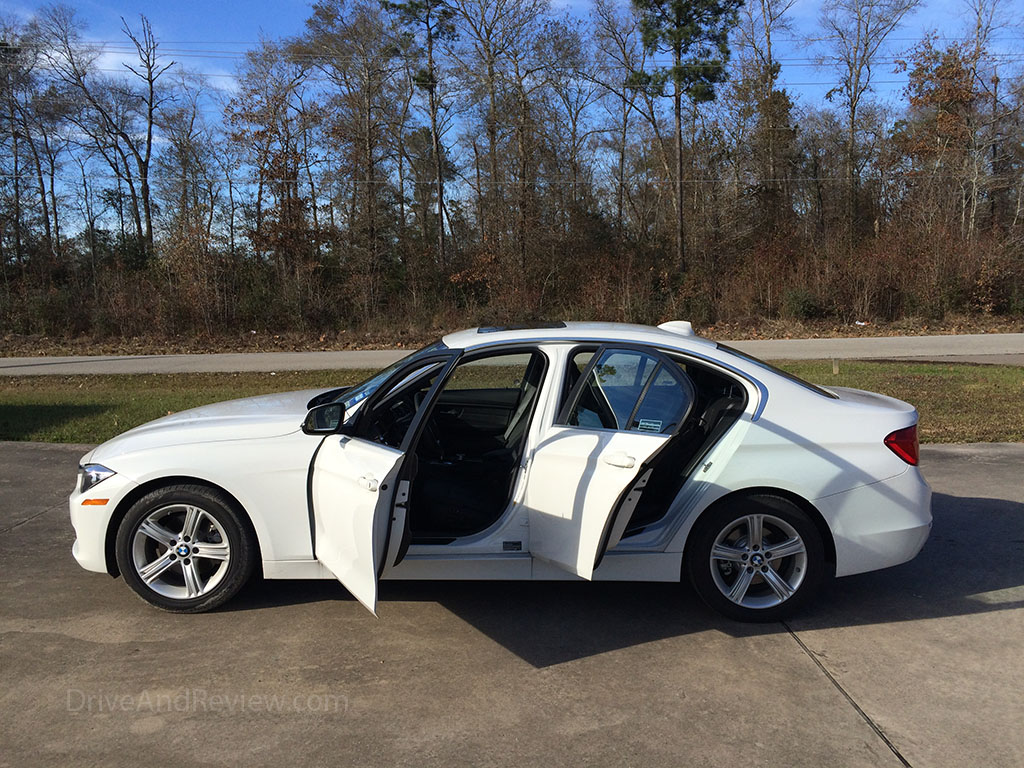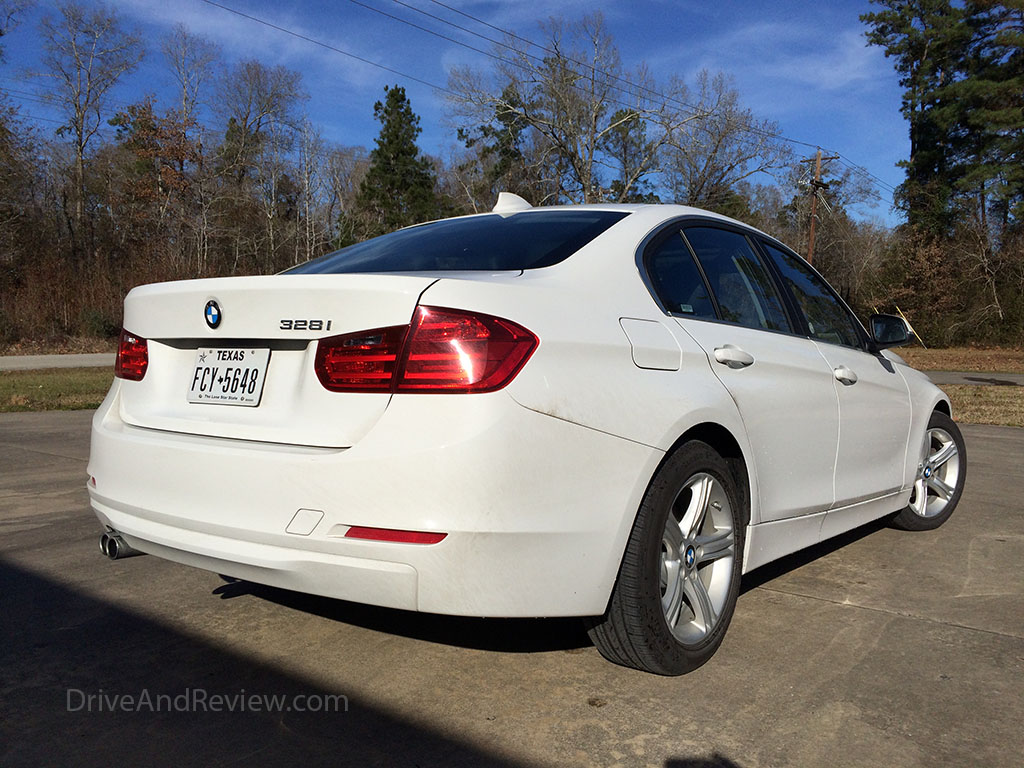 This was going to be a fun afternoon. It was a bright and sunny day, and I had no plans but to drive. How much better for a car guy can it get than that? The only bummer was that he roads were a bit wet and muddy in spots, and I was bummed thinking about getting this beautiful car so dirty.
Performance
I'm ashamed to admit that I just assumed that this 328i had a V6 (I never even checked under the hood during my time with it). I knew that BMW has a pretty good turbo 4-cylinder that is getting good reviews, but it honestly never occurred to me that this car had that engine. It did, and it was so smooth…and strong!
I really didn't expect this car to be as fast as it was. It pulled hard, with absolutely no hint of turbo lag. As a matter of fact, it felt just as every bit as fast as the Camaro SS was, but I know that the numbers don't agree with me. The Camaro is at least a half-second (or more) quicker to 60mph than the 328i is, but I couldn't tell the difference.
This is a seriously fast sedan, and it amazes me that it's a turbocharged 4-cylinder doing all the work. My only other experience with a turbo-4 car was my old 1996 Eagle Talon Tsi, which was nowhere near as refined as this BMW (duh). The turbo lag in the Talon was terrible, and boost hit hard – all at once. This BMW, on the other hand, had gobs of power all throughout the RPM band.
The only thing that I didn't like about the engine was auto-off / auto-start feature. It shut off automatically at stop lights to conserve fuel, and started up immediately when the gas pedal was pressed. Feeling the engine start right when I expected it to move was an odd sensation, and it almost felt cheap and not fitting with the overall quality of the car.
Speaking of quality, it probably behooves you to read up on 2015 BMW 328i problems. This car hasn't aged gracefully over the years.
Driving impressions
Never in my life have I driven a car that felt so solid while cruising down the road at 80mph. The best way to describe how this car felt is to say that it felt like riding on a maglev train. Even on rough roads, this car tracked arrow-straight and didn't wander through the grooves in the pavement. It just solidly hovered over the surface – with nary a rattle, whimper, or complaint. A far cry from my ratty old Mustang!
I will say, however, that I was expecting a slightly more engaging driving experience. All through my life I've been reading reviews of the BMW 3 series that used words like "telepathic steering" and "sports car handling". And to be honest, I didn't experience either of those things.
Sure, it felt really solid and it was easy to communicate with, but let's not kid ourselves here – this is a big car, and I felt every inch of it while driving down the road. It didn't come anywhere near to my old Nissan 350z in terms of a true seat-of-the-pants driving experience, and I'd never recommend the 3 series to anyone coming out of a sports car looking for that kind of thing.
It really is a great cruiser though.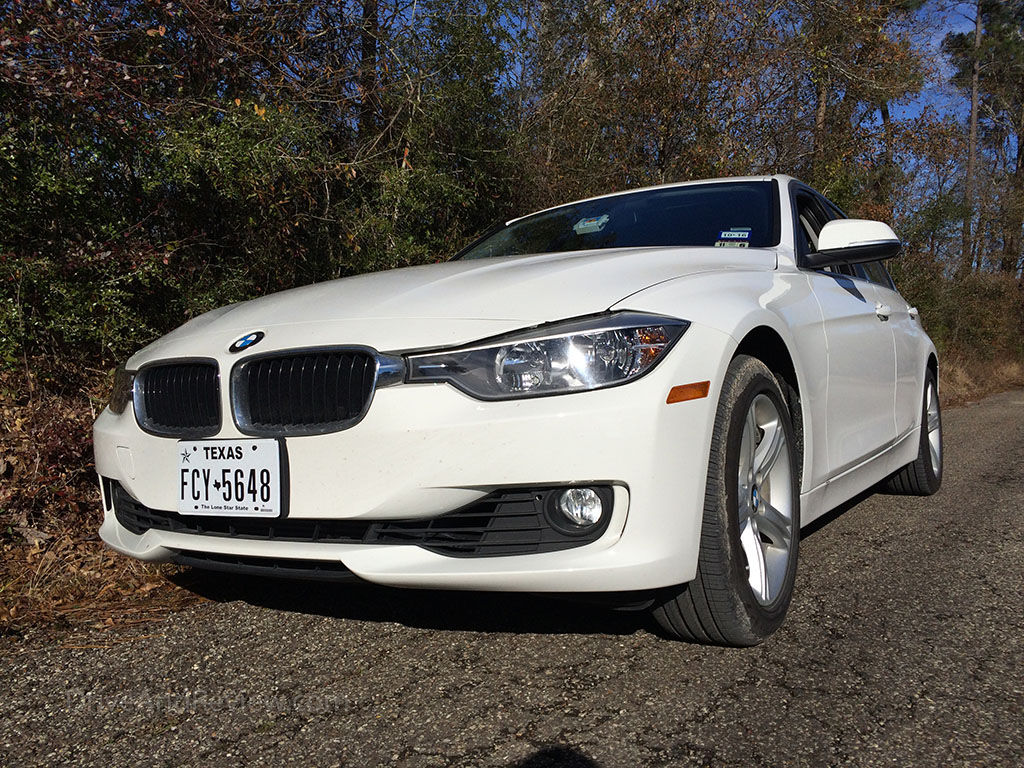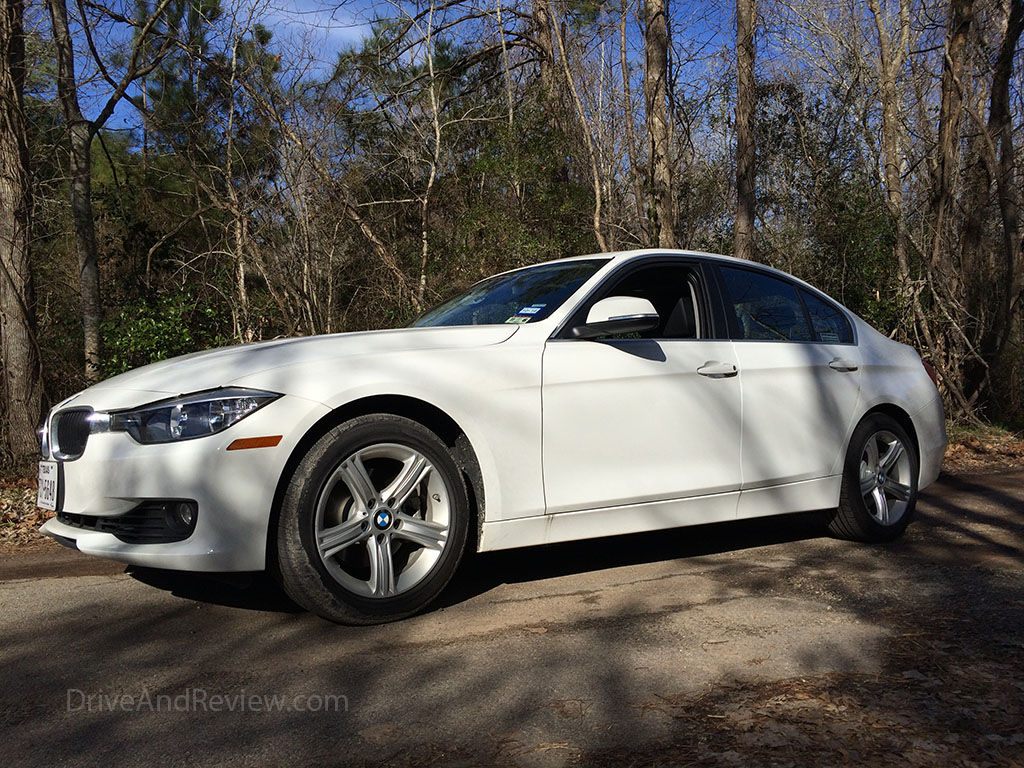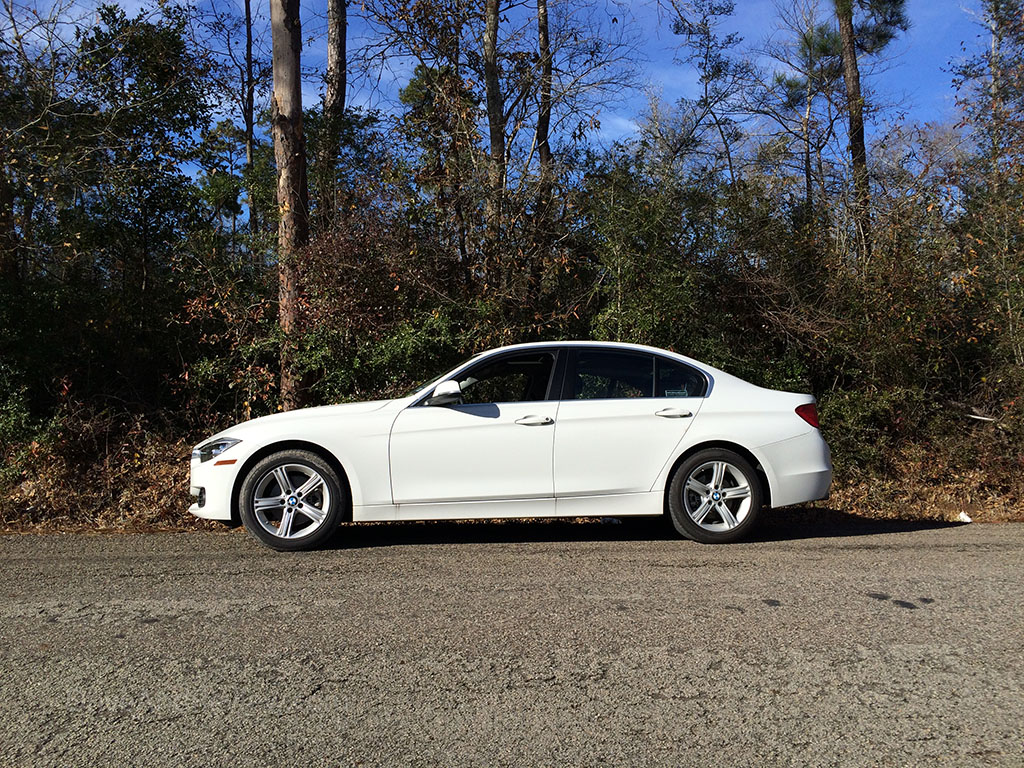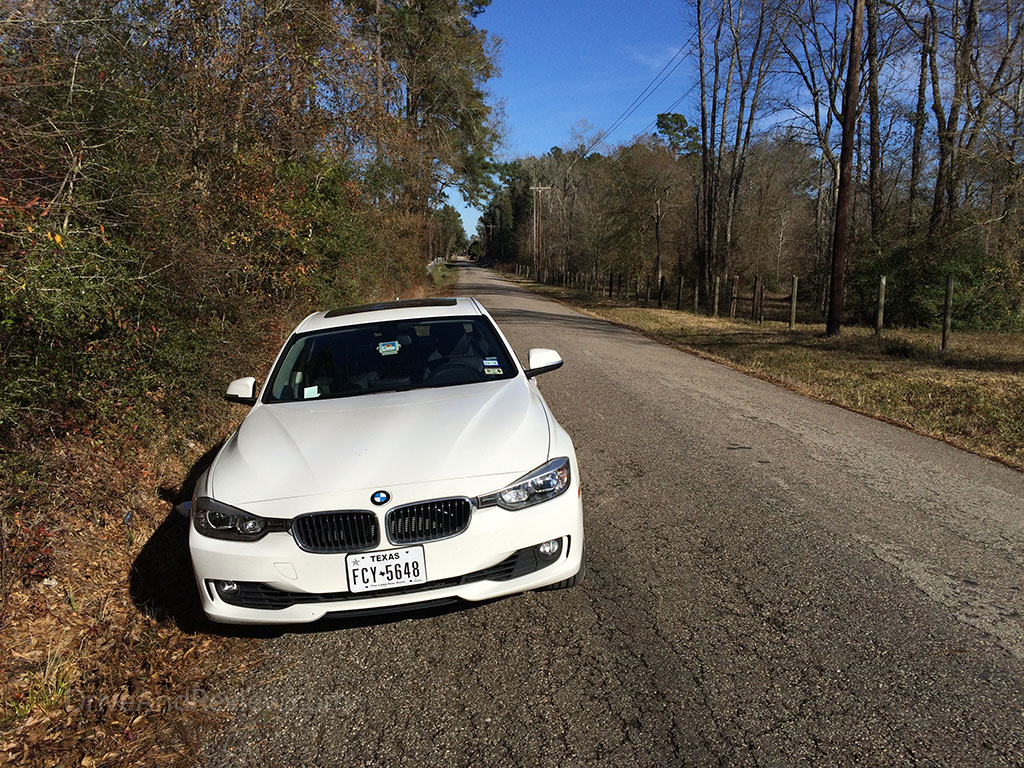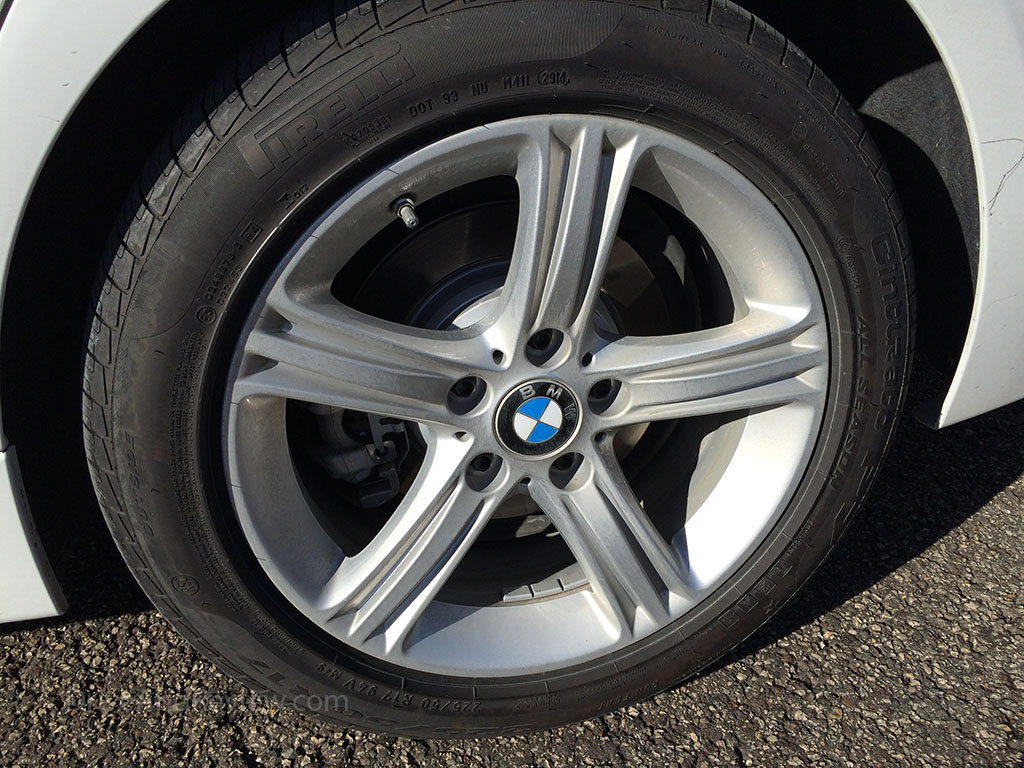 Interior
So what's up with the wood grain? If there's one thing I have to knock about this car, it's the fact that there's wood grain on the dash. That just screams "Oldsmobile" to me – something that would be more at home in my grandfather's car rather than a sporty sedan from BMW aimed at a somewhat younger demographic.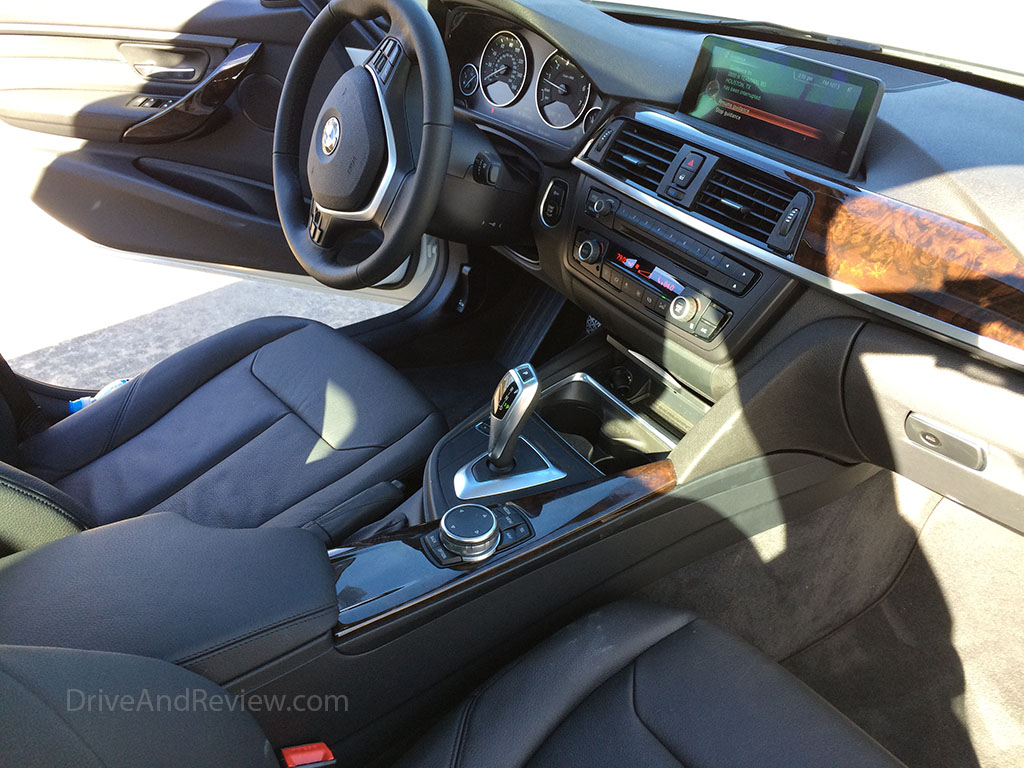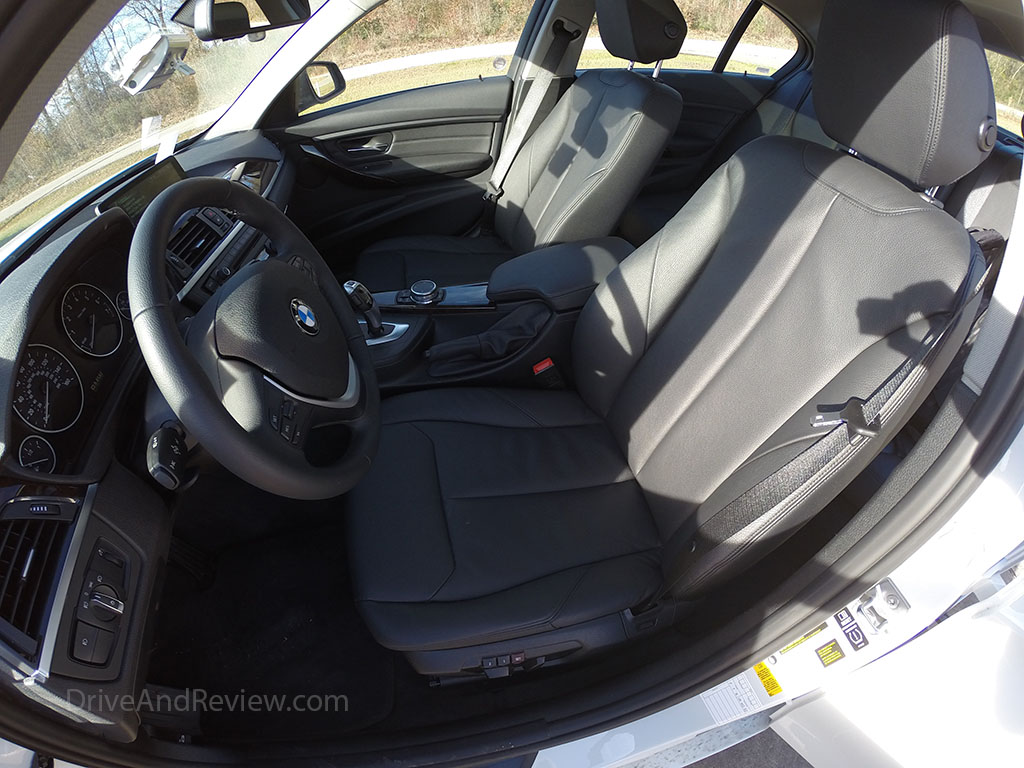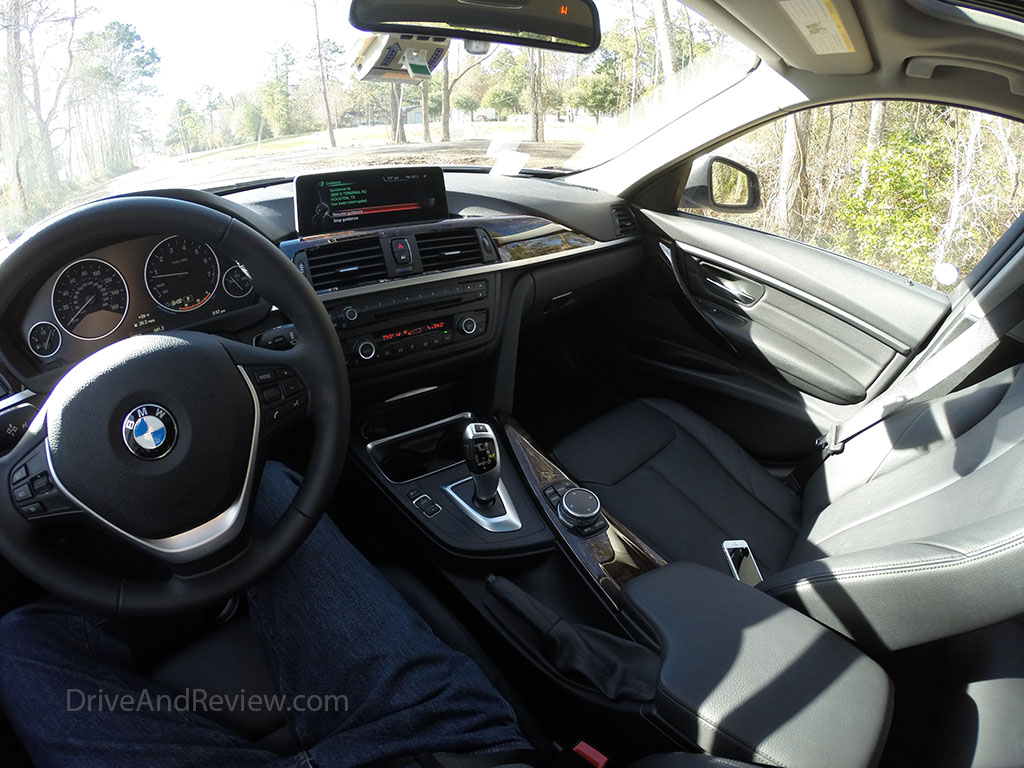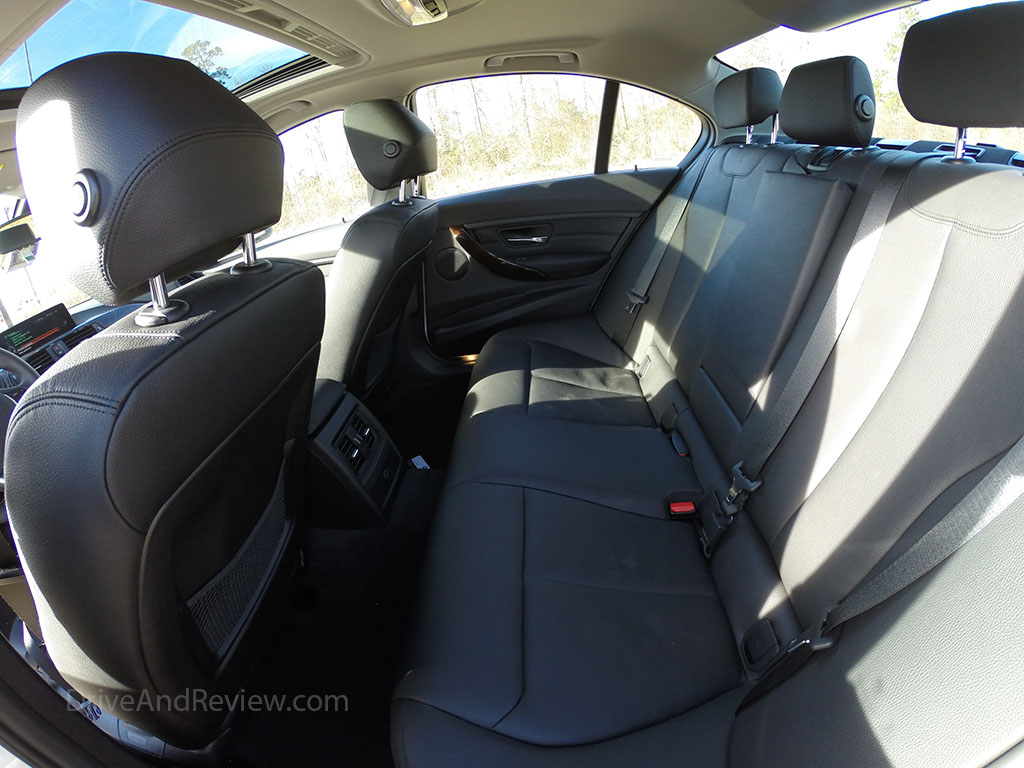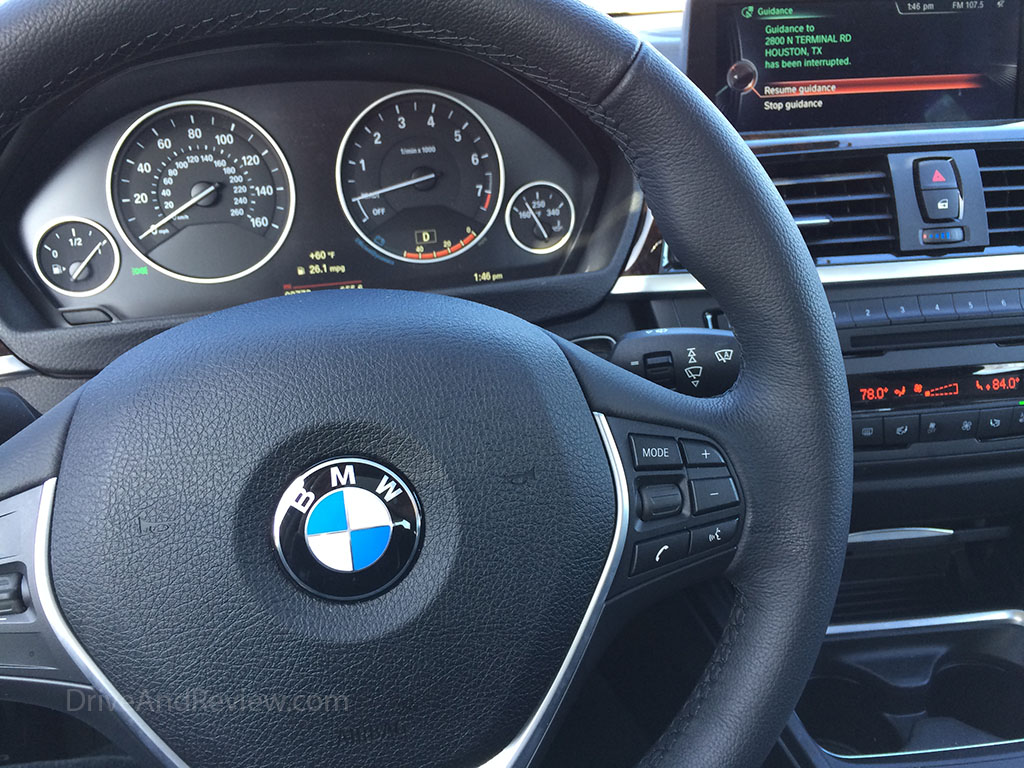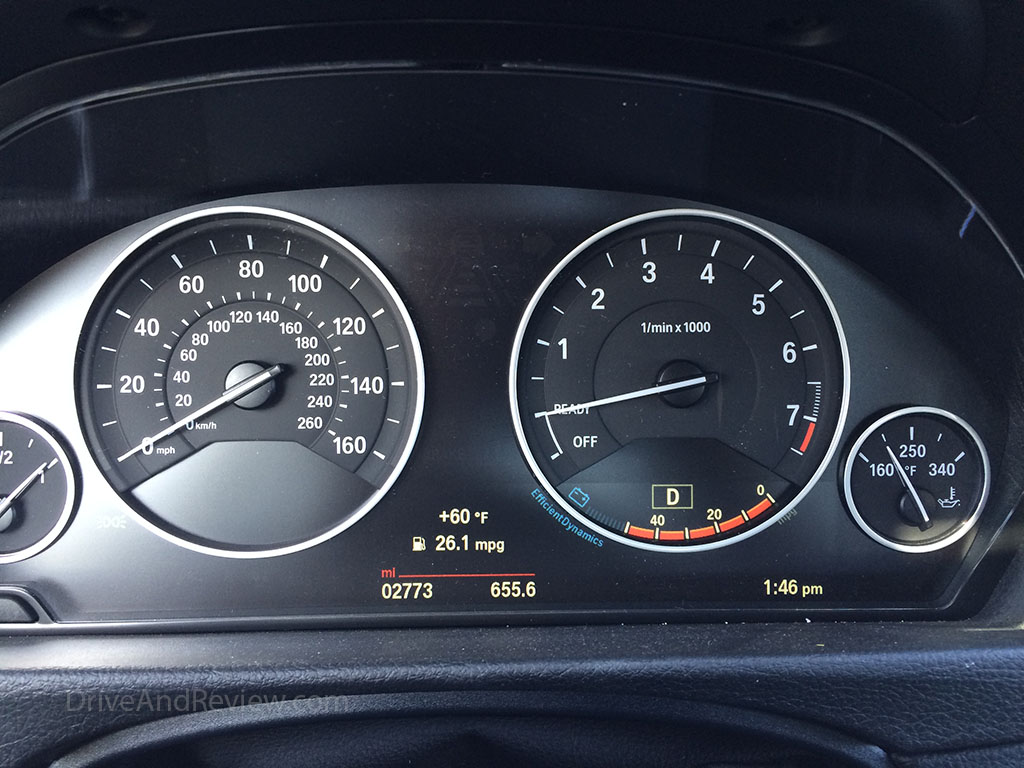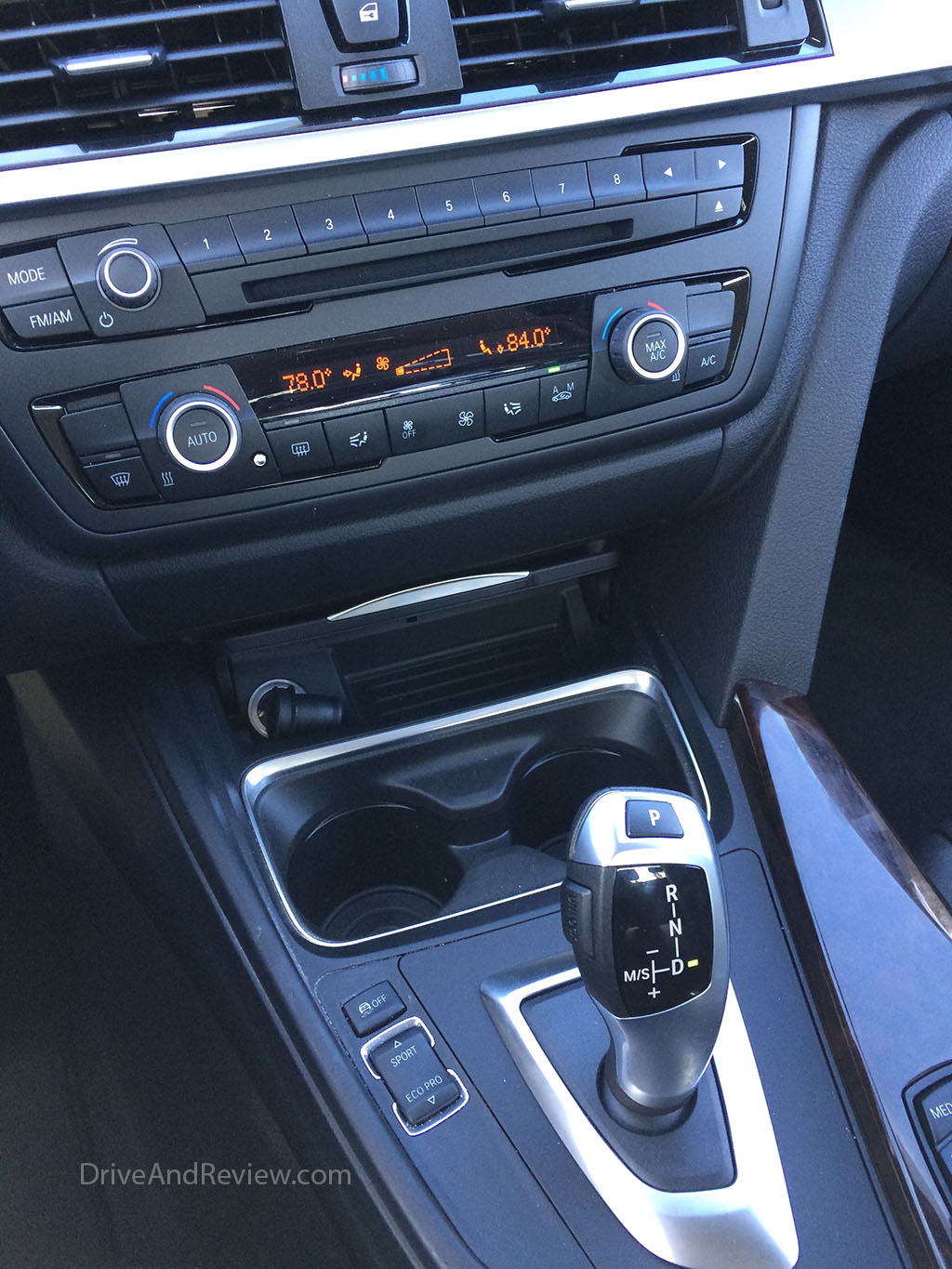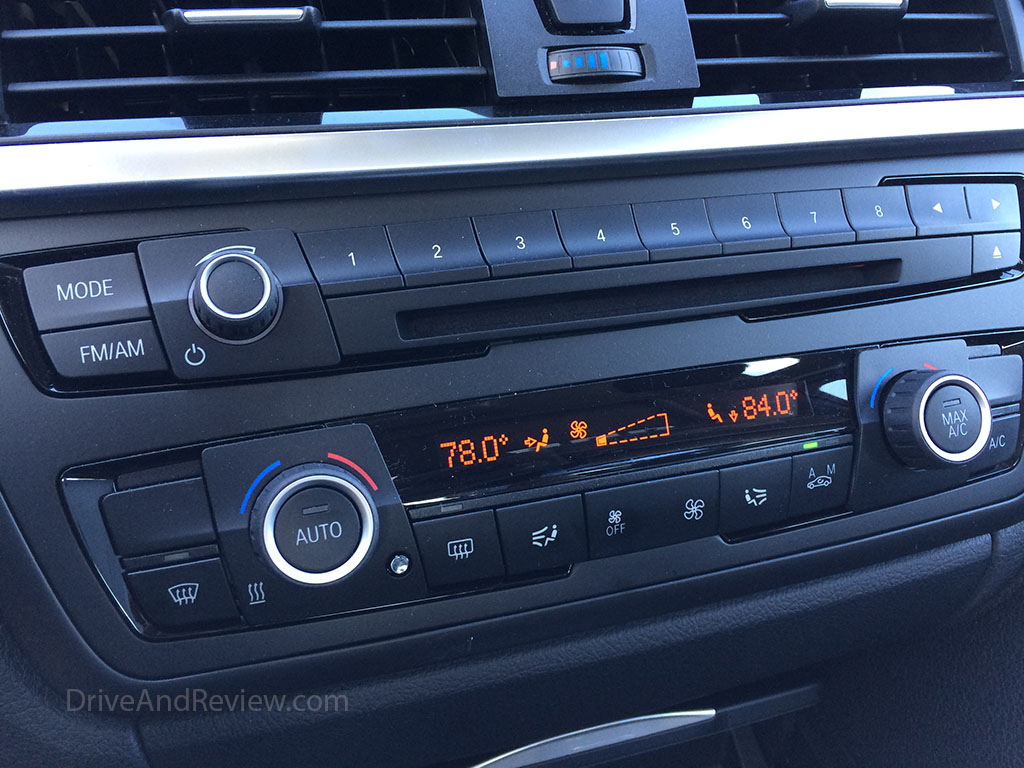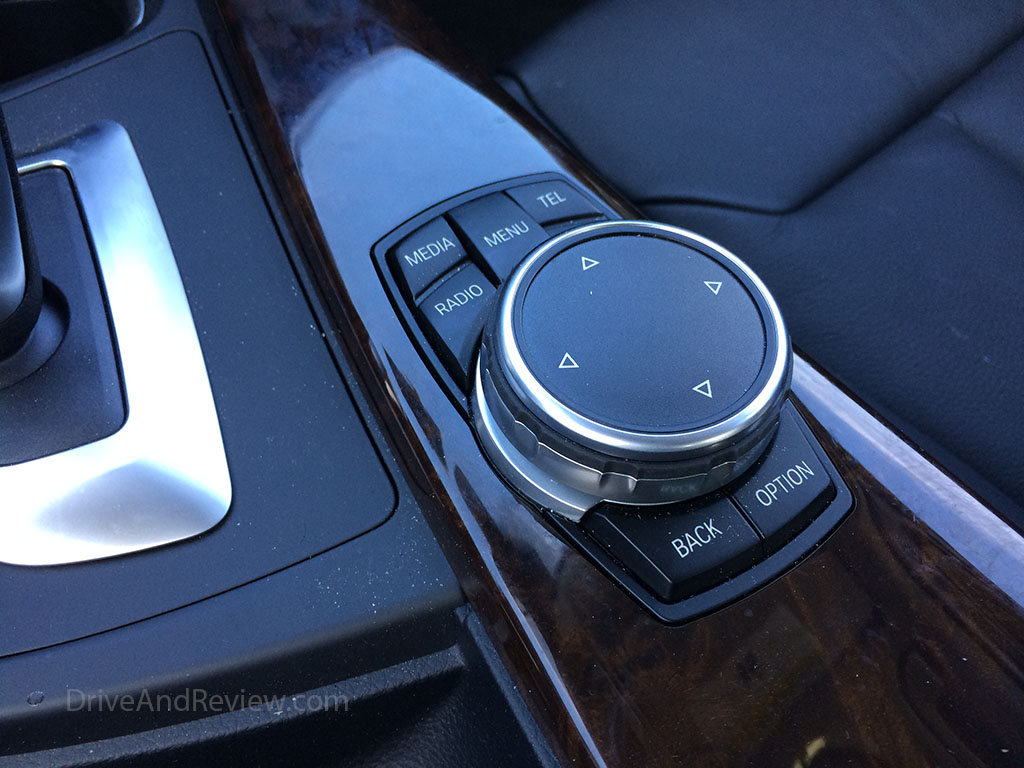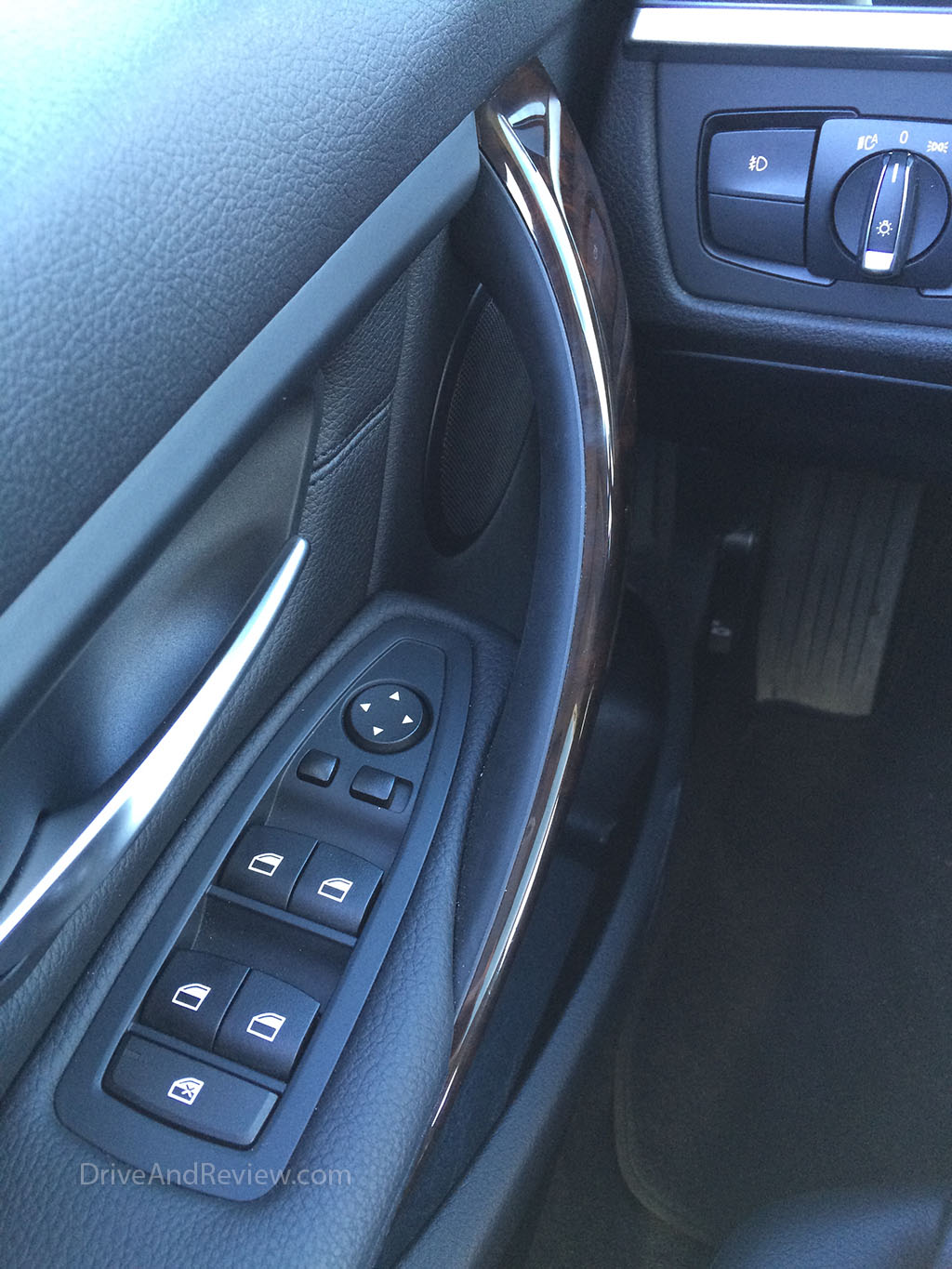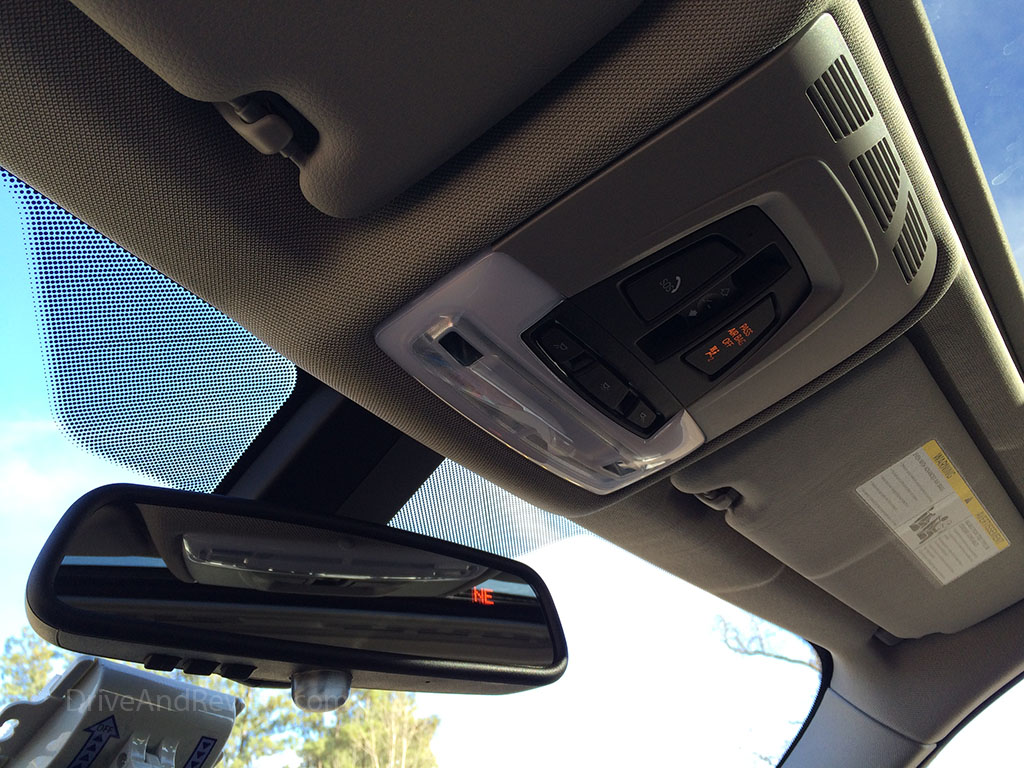 Looking past the wood finishes, the rest of the interior was really nice. Everything was comfortable and within reach, the seats were firm and supportive, and the instrument cluster was clear and precise. That shifter though. What the hell was BMW thinking?
It's basically an electronic gear selector disguised as a shift lever, and it takes some getting used to. Especially trying to put the car in park. One might think that pushing the lever forward several times to the P position is all that it would take, but no…you actually have to press a button to get it to engage.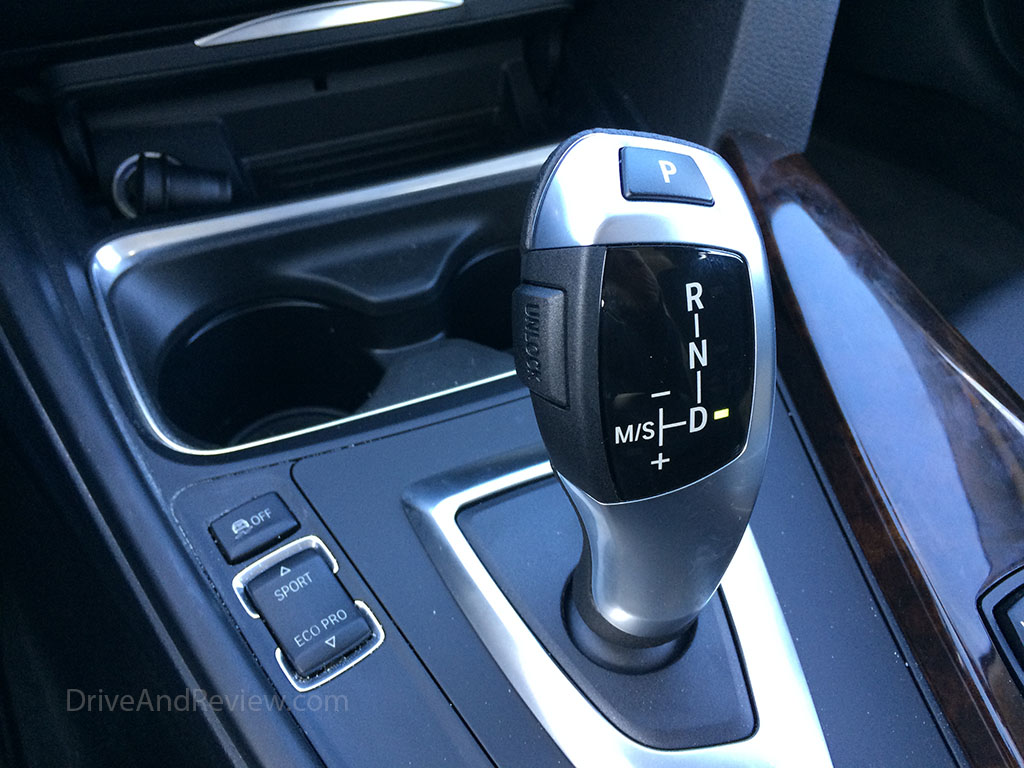 Oh – one more minor complaint: the rear seat headrests made looking through the rear view mirror difficult. Annoying, but not as much as the wood grain…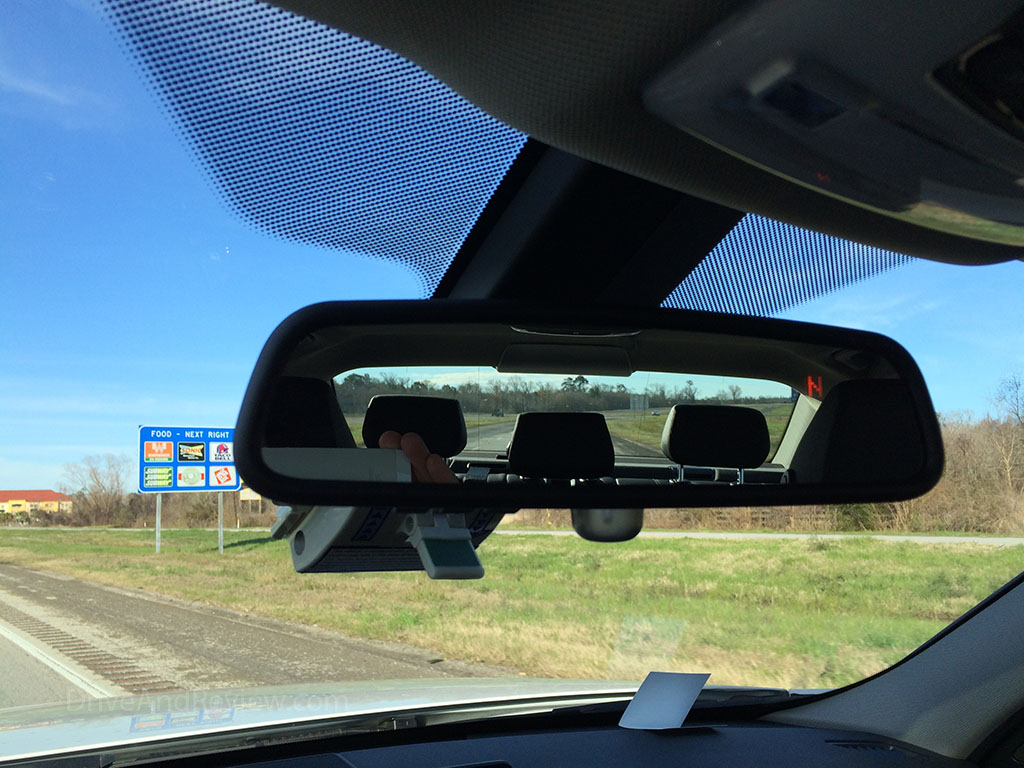 Final thoughts
I turned in a very dirty 328i at the end of the day, and I walked away from it with a smile. Did this driving experience ruin me from ever enjoying any "lesser" cars? I spent five hours and 207 miles with this thing, and I have to say that no, it did not.
I actually liked it quite a bit – enough so that I found myself looking at the BMW website that evening pricing out my very own 328 (just to see how much it would cost to get what I wanted), but the fact of the matter is that I don't feel like I need something like this.
A rattle here and there doesn't bother me. Cheap interior materials aren't a big deal – I don't need a fancy car to make me happy. I just want something reliable and fun to drive, and the afternoon I spent with this brand new BMW helped me to realize that fact.