1996 Ford Mustang GT review
I don't know what draws me so much to the SN95 (1993-2004) Mustang. They are relatively slow, the driving position is unacceptably bad, and they don't really look all that great compared to the old fox bodies from the 80's and the current S197 (2005-2014) version of today. But none of that stopped me from buying yet another one in the summer of 2012.
When I stop and think about what draws me to these cars, it comes down to value. The mid-90's Mustangs have pretty much bottomed out in terms of cost, so that means that it's possible to get a clean relatively low mile example for really cheap.
For just a few thousand dollars, you get reliable a car with a mean sounding V8 – something which can be easily modified into a tire-shredding scorcher for cheap thanks to the massive amount of aftermarket support. I don't tend to modify the cars I own, but it is nice to know that replacement parts are plentiful and cheap.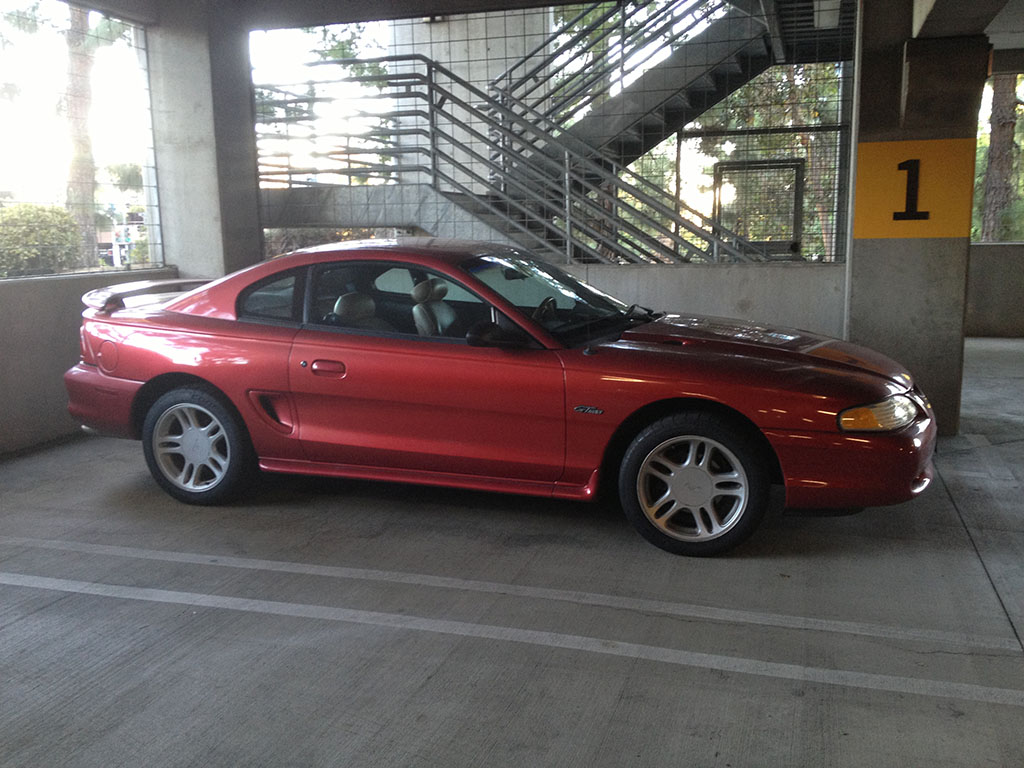 If you recall, I purchased my first SN95 back in August 2004. It was a 1997 GT with faded red paint, a misfiring engine, and a rough interior. Those faults aside, it was love at first drive and I knew I had to have it. Unfortunately, the love affair was short-lived and I sold it a month later – I eventually realized how much of a piece of junk it was. But my interest in the Mustang never faded and I had been planning to buy another all along.
I found the perfect replacement in late July 2012. My budget for a car was $3000, and I just so happened to stumble across an insanely clean 1996 GT on Craigslist for $3500. This car was red, which was unfortunate because I wanted white, but otherwise it was exactly what I was looking for: 5-speed manual, low miles (113,000) and ridiculously clean.
But because it was red, I hesitated at first. I told myself that I wanted to hold out for white, but each day seeing that pristine-clean laser red car on Craigslist finally got the best of me. I made an appointment to go and see it.
Long story short, I drove it home that day. The car was loaded with every option available, and best of all…everything worked! I managed to negotiate the price down to $3200 on my immediate all-cash offer. He accepted without much hesitation, which made me worry a bit. "What does this guy know that I don't?" I wondered.
I checked over every inch of that car and it looked solid. Other than a dying battery, the car ran perfectly and drove fine. It wasn't until I was driving it home that I figured it out: the odometer didn't work! That's right – the odometer had broken at 113,000 miles so there was no telling how many actual miles were on this car.
It was at that point that I seriously considered turning around and demanding a refund, but in all honesty, the car was perfect in every other way. The previous owner obviously treated it as a garage queen and it ran very well. I decided to chalk it up as a lesson learned and just enjoy it.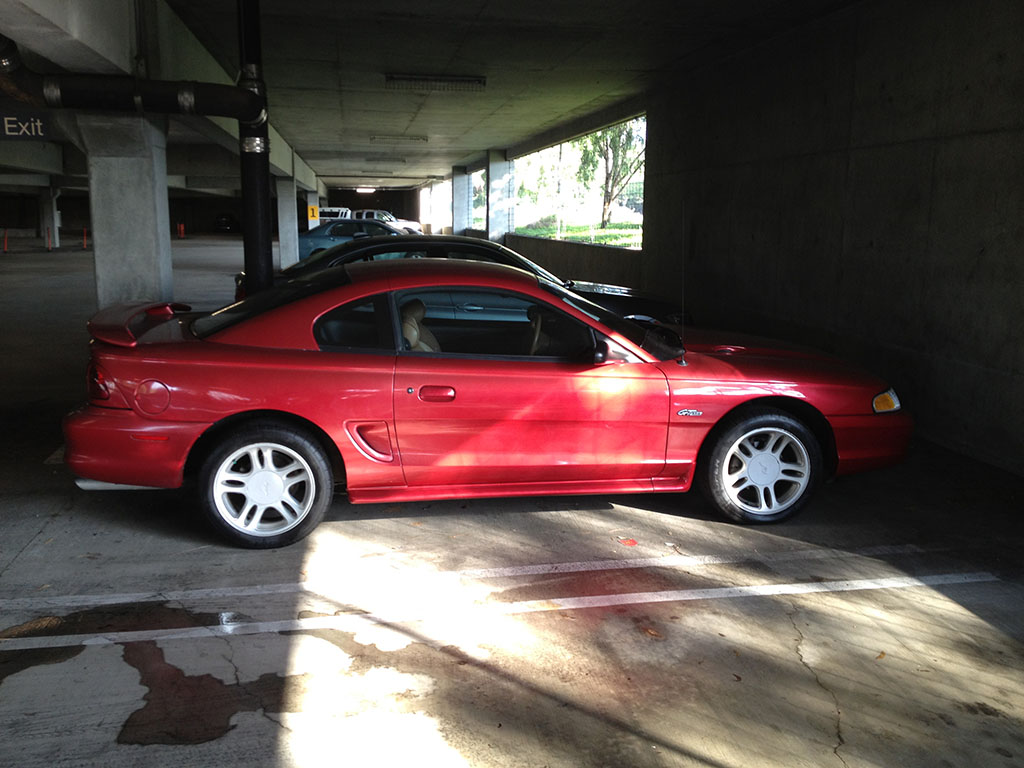 16 months have passed, and I think that it may have been the best $3200 I've ever spent on a car. Other than routine maintenance, this Mustang hasn't asked for anything in return. It starts every day and runs strong, despite the fact that it is parked outside 4 days of the week in all sorts of weather conditions. Well, that is a slight exaggeration, because here in San Diego, the weather isn't all that bad year-round. But a garage-queen she is not.
So far so good. I'm not sure what the future will bring for this car, but I'm starting to bond with it and I can't imagine selling it any time soon. It's not fast, it doesn't turn a lot of heads, but it treats me well. Stay tuned for more – I plan to write more about this Mustang soon.