Stuff nobody told you about the 2021 Ford Mustang EcoBoost
If all you're looking for is confirmation of whether or not the 2021 Ford Mustang EcoBoost is a good car or not, I have good news. It's freaking awesome.
How awesome you ask? All you need to know is that it's good enough for this owner of a 2012 Mustang GT to consider getting one of his own. The EcoBoost Mustang is 90% of what a V8 Mustang GT is, and I'd be perfectly happy having one as my only car.
It's very stylish, extremely comfortable, perfect for long road trips, and is capable of getting really good gas mileage if you don't drive like an idiot. Yeah. I could totally rock a 2021 EcoBoost 'Stang.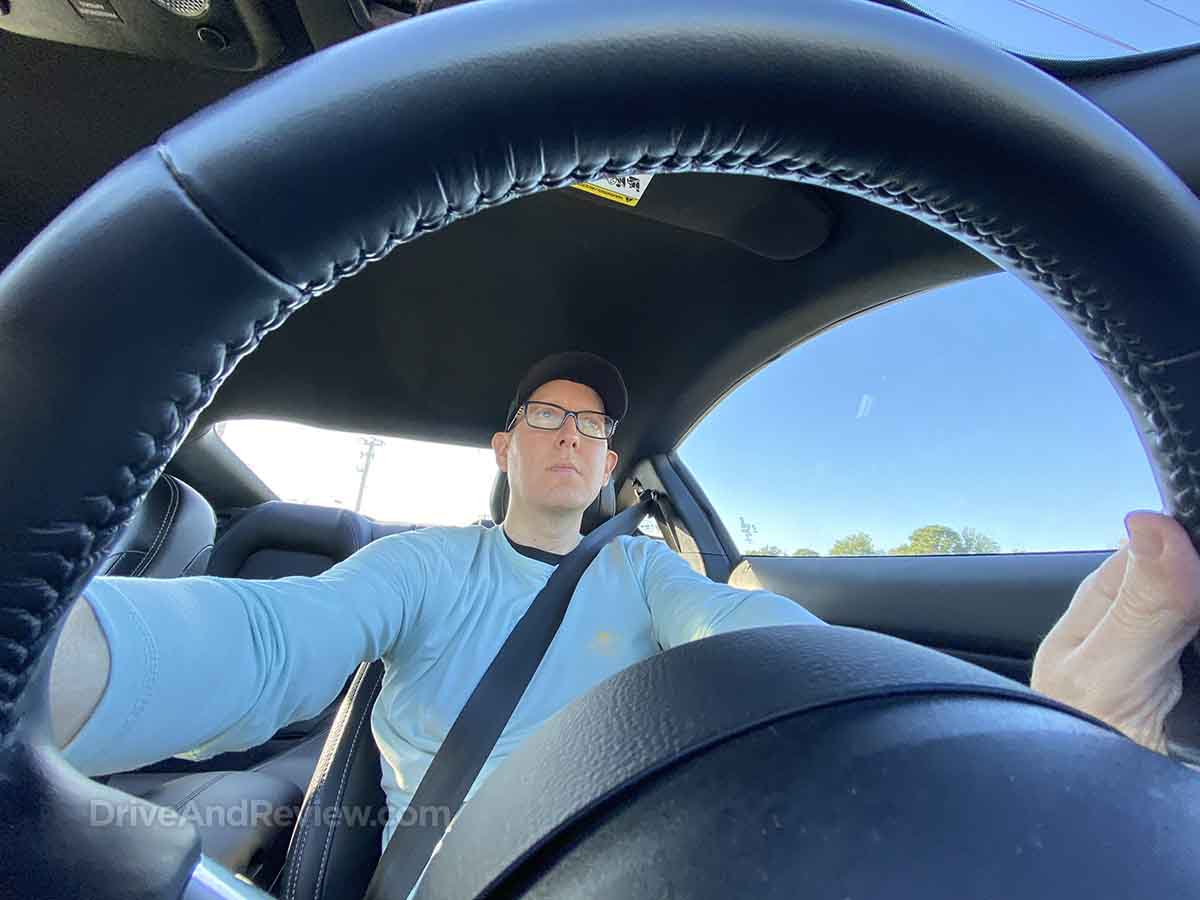 2021 Mustang EcoBoost pros and cons (the ones you probably haven't heard already)
Despite opening this review with a list of endorsements so positive that it would make you think that Ford was paying me to say good things, I will say that the Mustang with the 2.3 L four-cylinder turbo does have its drawbacks. There's a lot of stuff I have to say about it – most of which you've probably never heard before.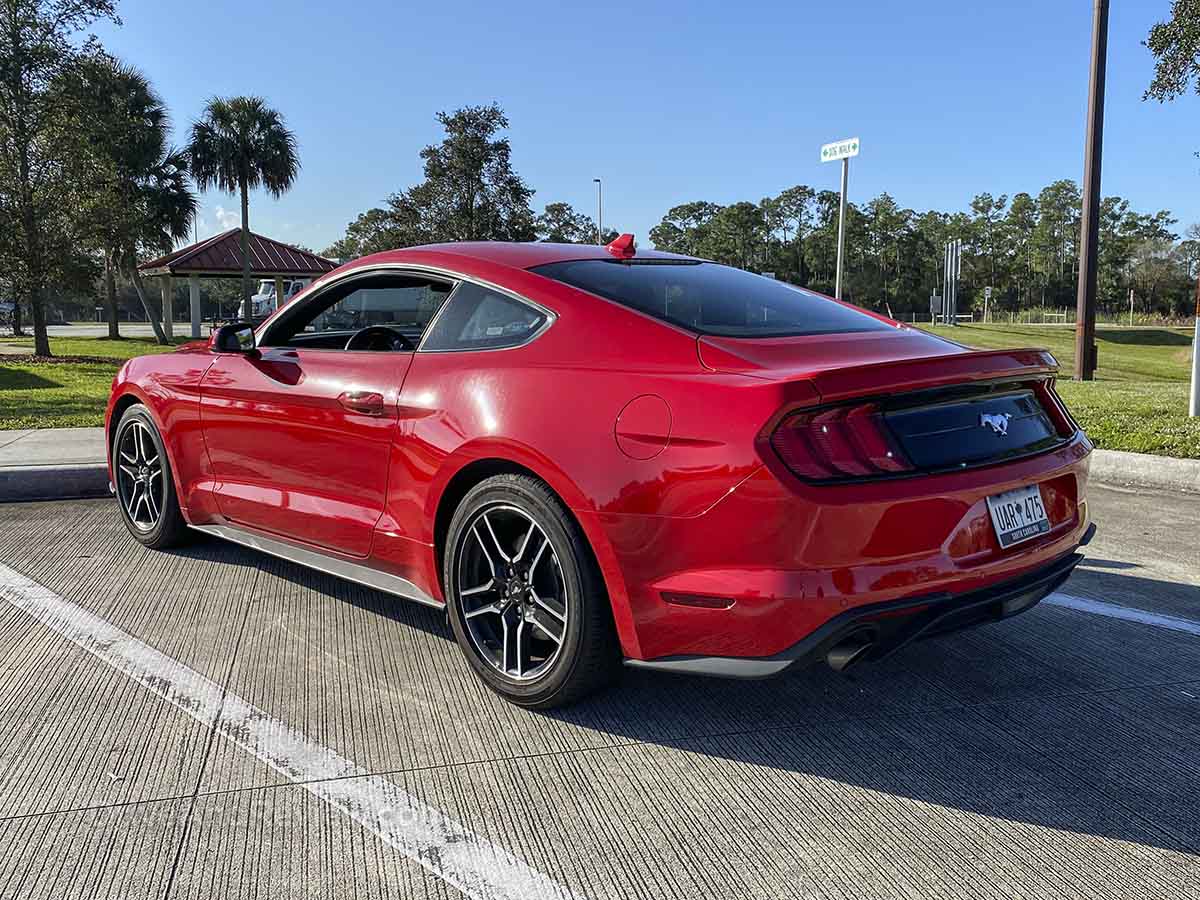 The best way to compare the good with the bad is to list out all the pros and cons – but I'm starting with the good stuff first since that's more fun:
Pros:
The 2021 Mustang EcoBoost looks every bit as cool as the more expensive GT. Anybody who is not into cars will have no idea that it's the puny four-cylinder version.
Despite the turbo four-cylinder engine, it still goes like hell. Honestly, as an owner of a V8 Mustang, the 2021 EcoBoost version feels almost as fast. Honest.
It drives like a sports car. Sitting in a 2021 Mustang just feels good. The seating position is low, the interior feels like a fighter jet cockpit, and the driving position is perfect for spirited driving.
Gas mileage is pretty good – as long you can avoid the temptation to drive like an idiot. Driven normally, the 2.3 L four-cylinder turbo engine will deliver about 32 miles per gallon on the freeway. Expect much less than that if you can't resist the urge to romp it from every stoplight.
It's reliable as ***k. Ford has been building the Mustang since 1964, and it's safe to say that they've got things figured out. You won't have to worry about this car leaving you stranded.
Build quality is excellent. Every 2021 Mustang EcoBoost that I've ever driven has felt like it was carved out of a solid chunk of metal. The chassis is extremely tight, and it won't make concerning noises going over bumps.
It's an inconspicuous sports car. If you're an introverted driver like I am, and you don't like being the center of attention, a 2021 EcoBoost Mustang (in a neutral color) will be about as stealthy as a Toyota Corolla.
There are endless modding opportunities. If you're the kind of person who likes to customize a car to make it your own, you can't go wrong with a Mustang. Aftermarket parts are cheap and plentiful.
I think the best way to summarize my thoughts on the 2021 model is to say that, after all these years, it's still a fun and exciting car to drive. I had nothing but good things to say in my review of the 2015 EcoBoost Mustang, and the same good feelings come rushing back to me in the 2021 version as well.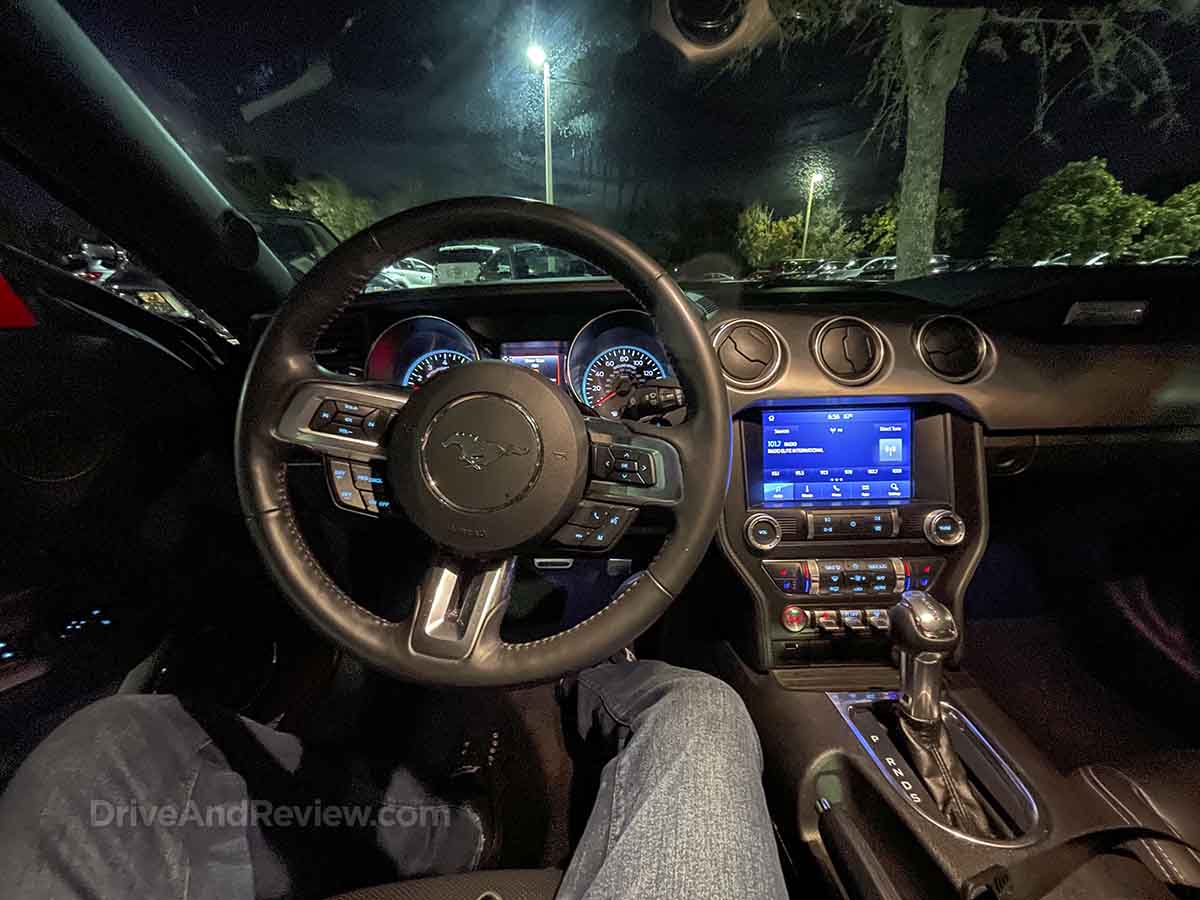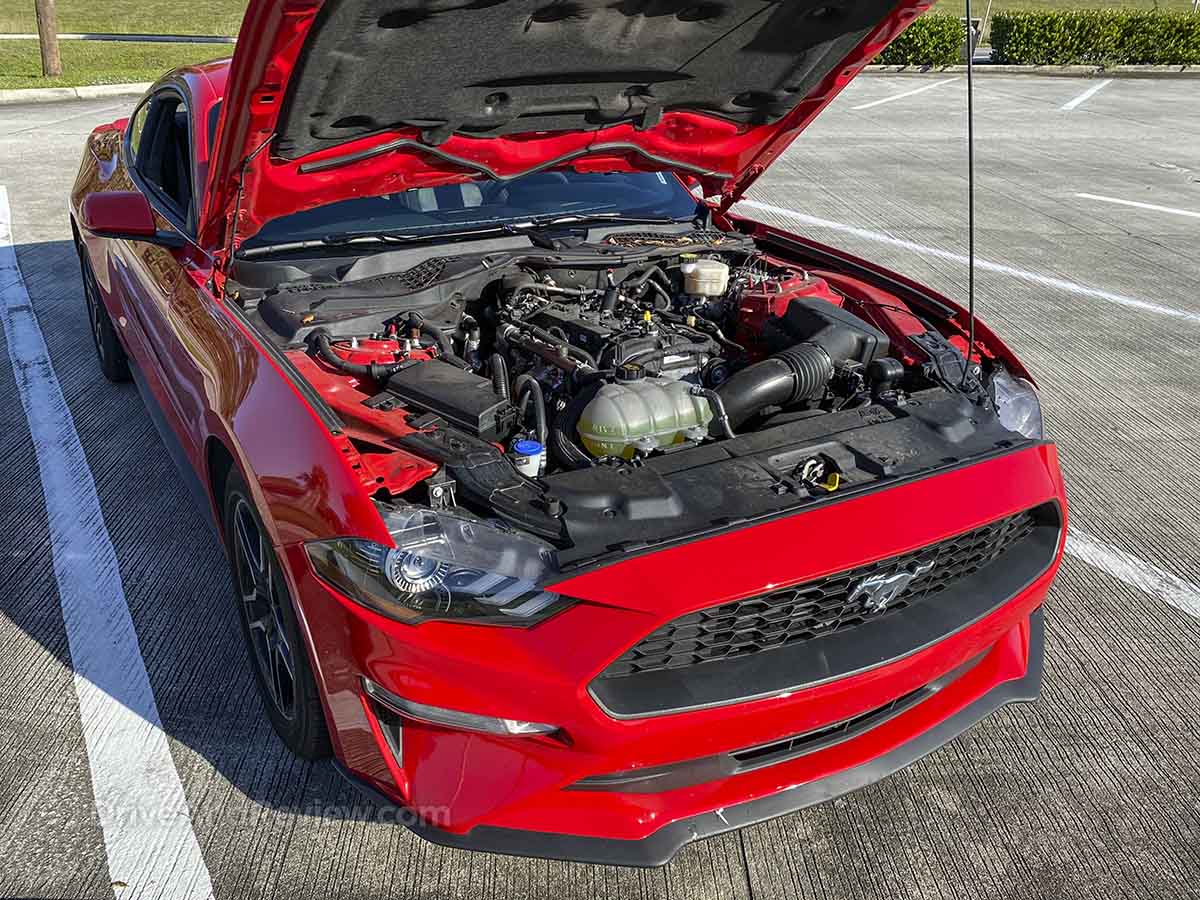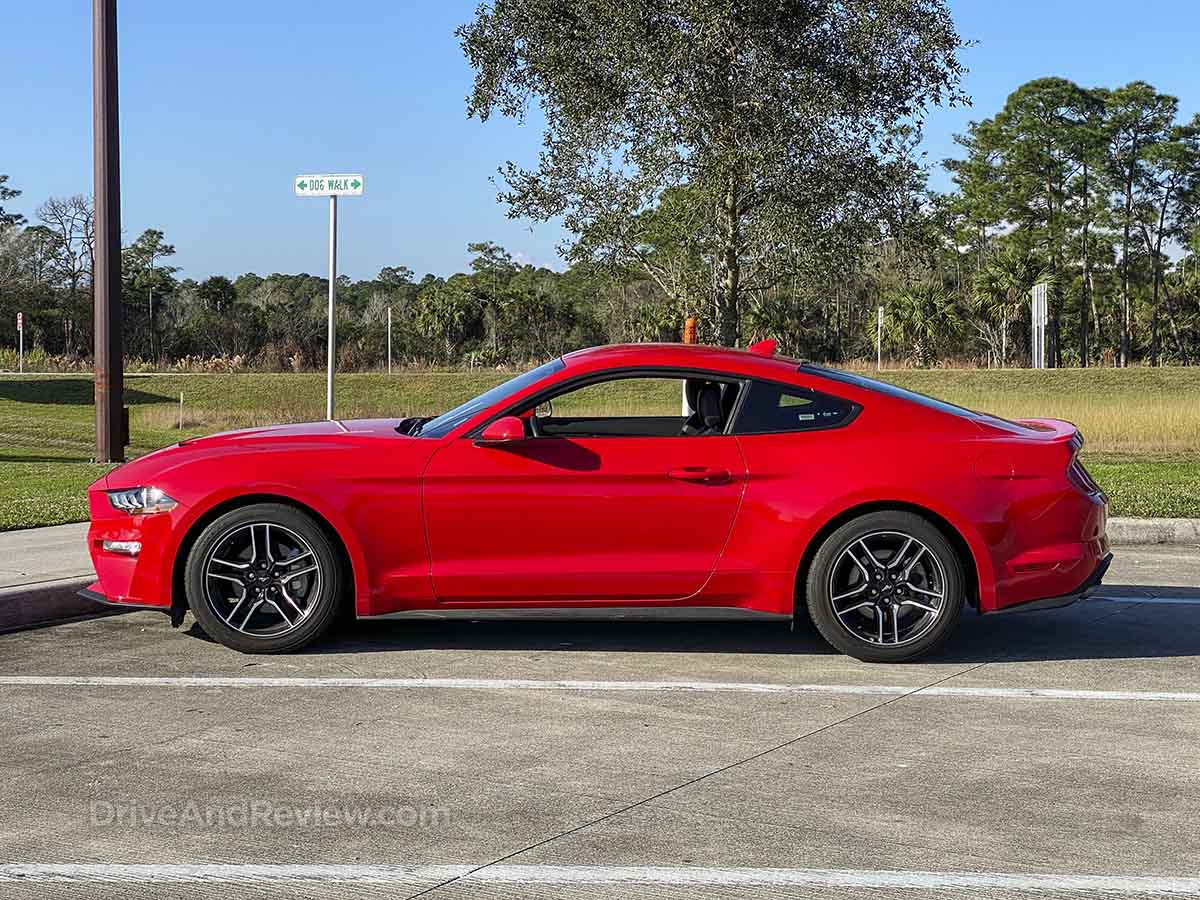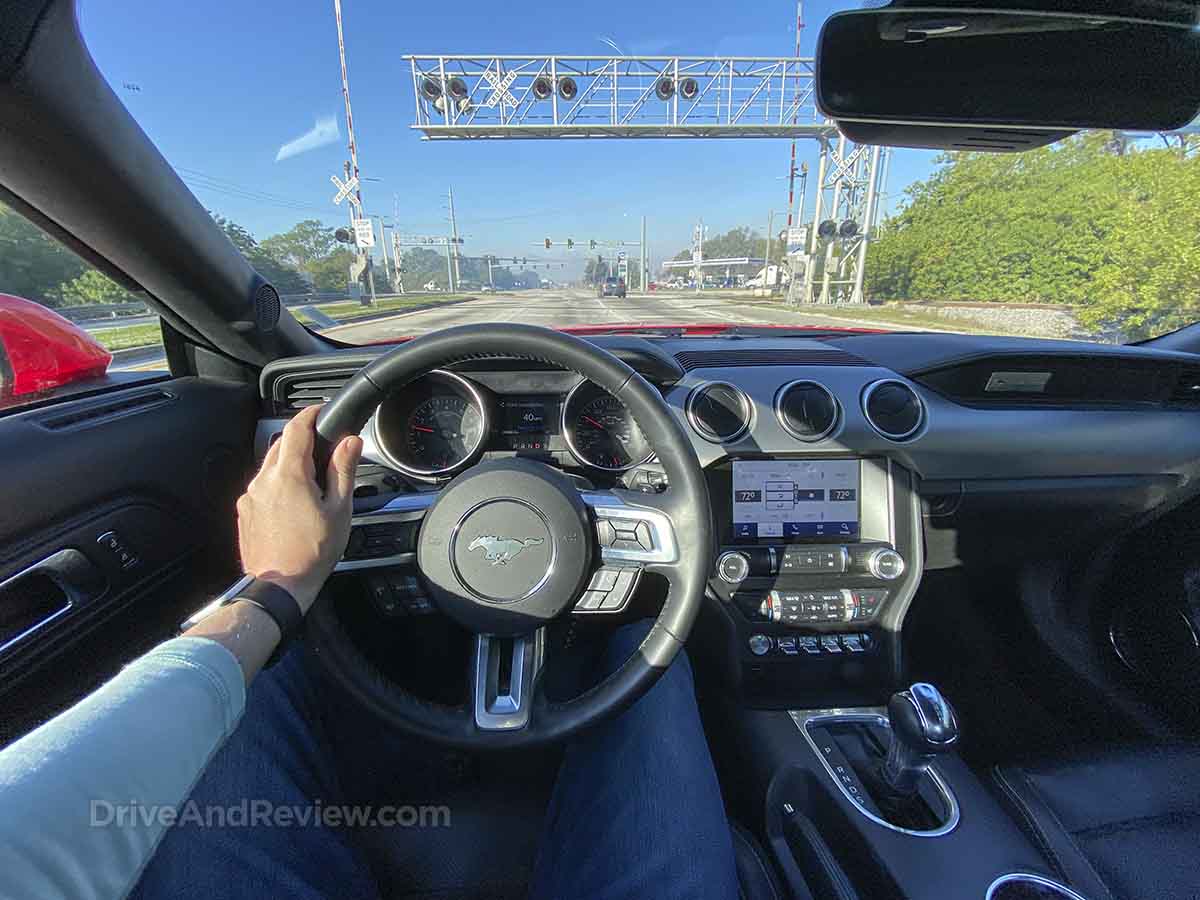 Cons:
The turbocharged 4-cylinder engine sounds pathetic compared to the V-8. And no, putting an aftermarket exhaust on it won't full anyone. Everyone will know that you're driving a four-cylinder.
The large doors are going to totally piss you off in tight parking spots. They swing wide, and it will require a circus-like contortions to get in and out of the car in tight spots.
The sitting position might be considered too low for some drivers. If you prefer a daily driver that doesn't require any effort to get in and out of, an EcoBoost Mustang might not be for you.
Trunk space is very limited. Not only that, the opening is very small.
Speaking of small, the 2021 Mustang EcoBoost is a bit of a fat***. This is a big car with a long nose, and some drivers might will have difficulty parking it in tight spaces.
Even though the traction control on the 2021 models is quite good, the Mustang will be a challenge to drive in snowy conditions. Rear wheel drive (with most of the weight over the front wheels) doesn't work very well on slick roads.
I almost feel as if I don't need to say this, but the rear seats are basically unusable. Even trying to get a baby seat back there will likely tweak your back if you're not careful.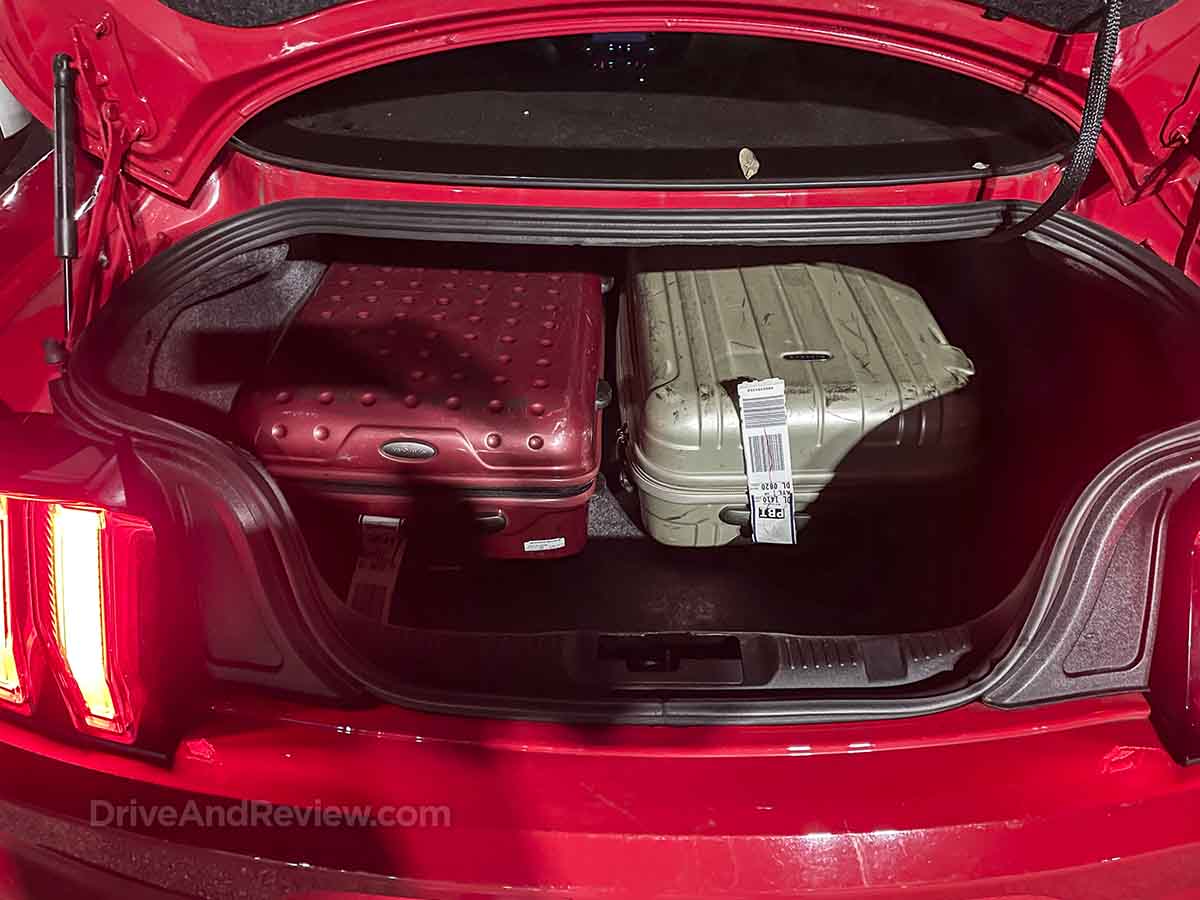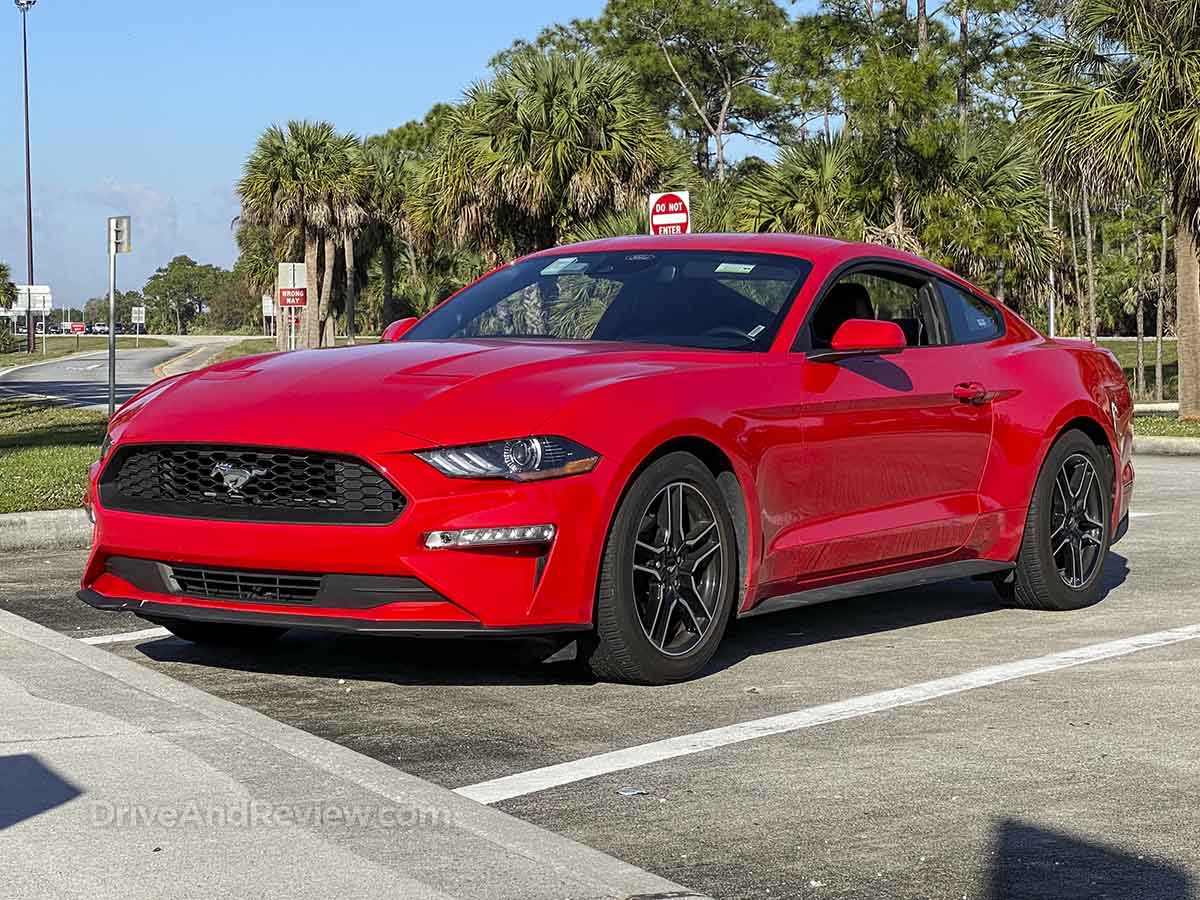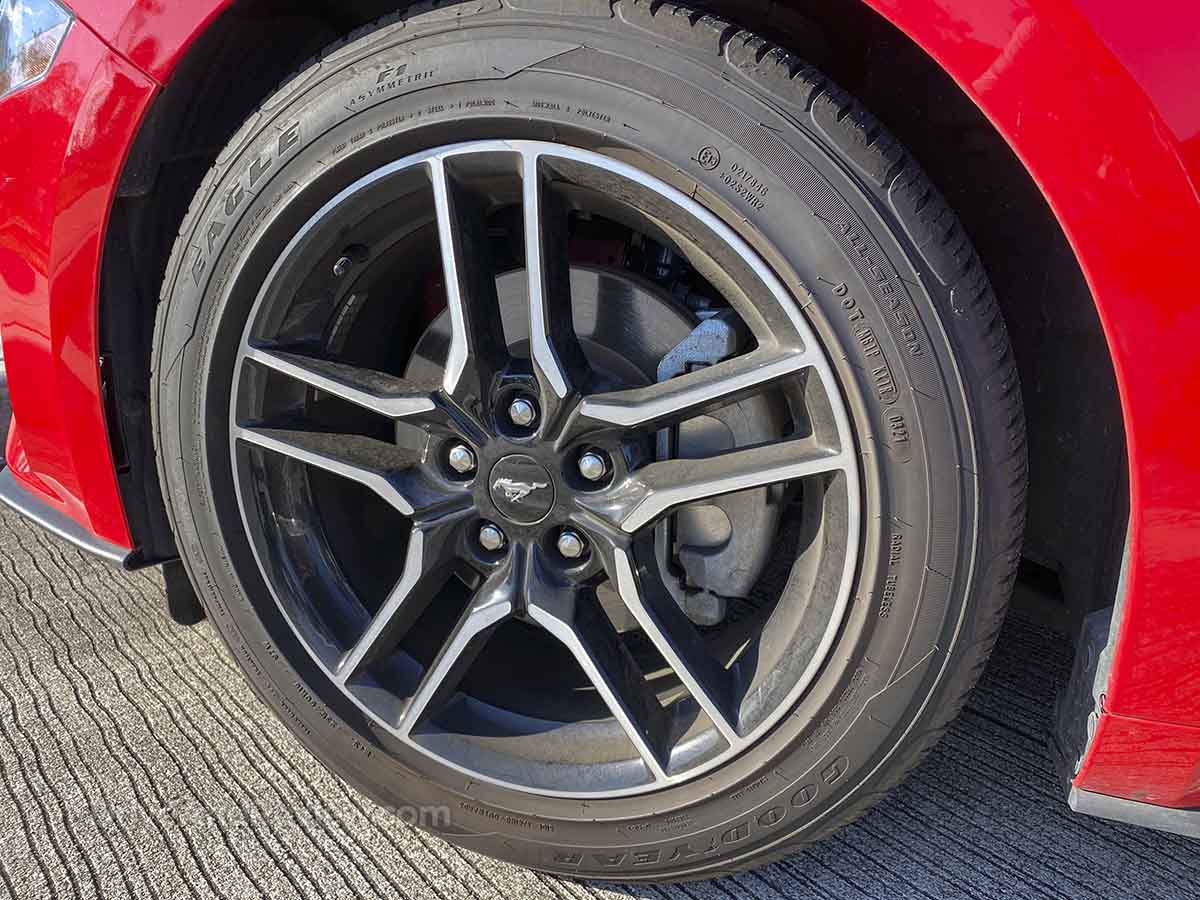 Two good reasons why you should buy a 2021 EcoBoost Mustang
Honestly, there's really no need to go any further in this review if you're 100% dead-set on getting one of these things. A 2021 Mustang with the four-cylinder EcoBoost engine is a brilliant car. Don't take my word for it. Have you noticed how many of them you see out on the road every day? There are reasons why so many people drive these things. Here are two:
1. It's the best budget sports car on the market
Again, don't take my word for it. The fact that it's one of the most popular cars in the US speaks volumes about how great of a daily driver it is. For a relatively low cost, you'll get a great looking car that is as practical as it is sporty. It's fast(ish), it looks great, it's comfortable, and (most importantly) – it's relatively cheap.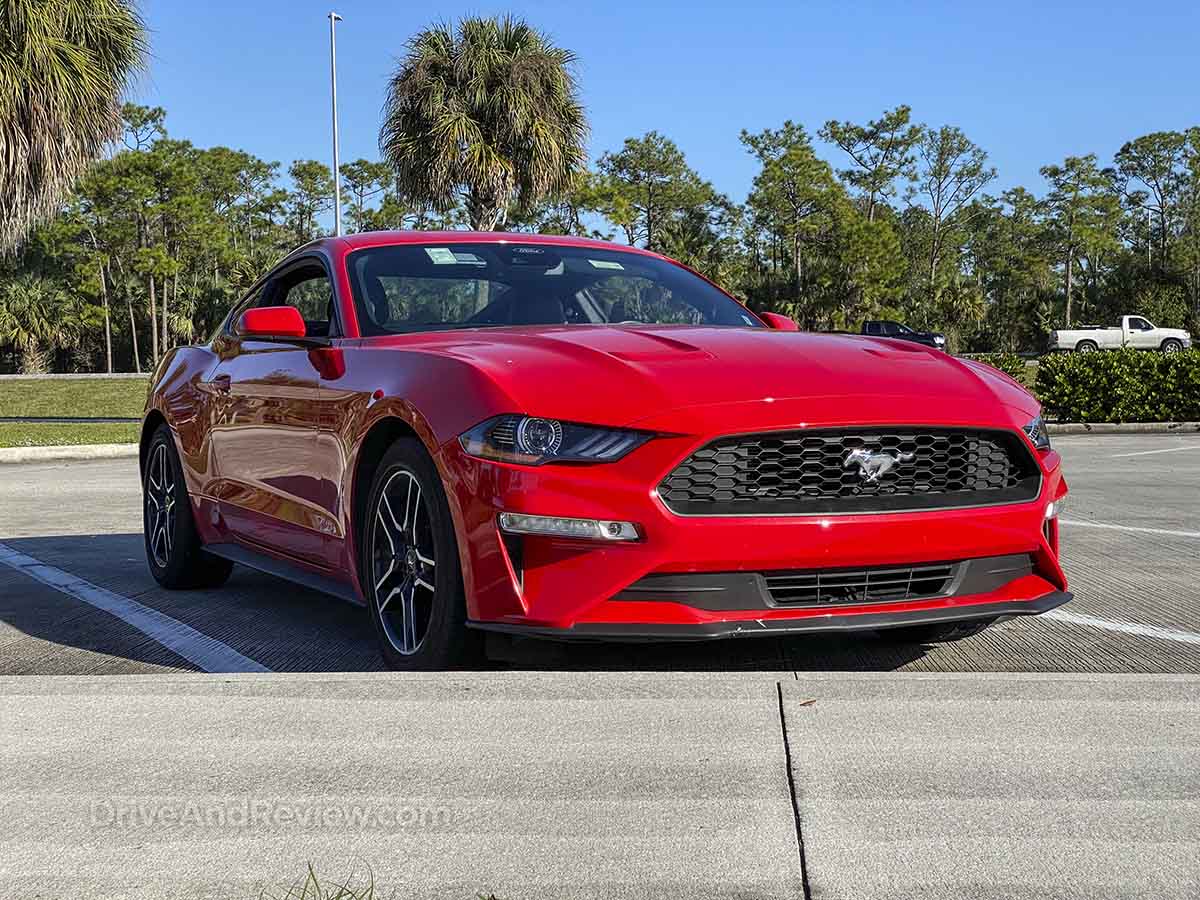 2. You can take it anywhere for repairs and maintenance
I'm willing to bet there's not a mechanic in the United States who hasn't worked on an EcoBoost Mustang at some point. It doesn't matter if it's the 2021 model or not, as they're all basically the same.
These are extremely common cars, with relatively simple components that are available anywhere at the snap of a finger. Owning and maintaining a Mustang with the four-cylinder engine is a piece a cake.
Two good reasons why you shouldn't buy a 2021 EcoBoost Mustang
Even though I'm about to tell you why buying a four-cylinder Mustang might not be a good idea, the truth is that it really is a good idea. The following two reasons why you should avoid it are nitpicky as ****, and they should not deter you from buying one. But, just for kicks, let's do it:
1. You might be considered a poser for driving a four-cylinder Mustang
I admit it. Every time I pull up to a Mustang on the street, the first thing I look for is a 5.0 badge on the fender. I feel disappointed when it's not there. Then, I try to get a look at the driver just to see what kind of a person would choose a four-cylinder over a V-8. Maybe it was the kind of person who read my EcoBoost vs 5.0 Mustang comparison. I don't know.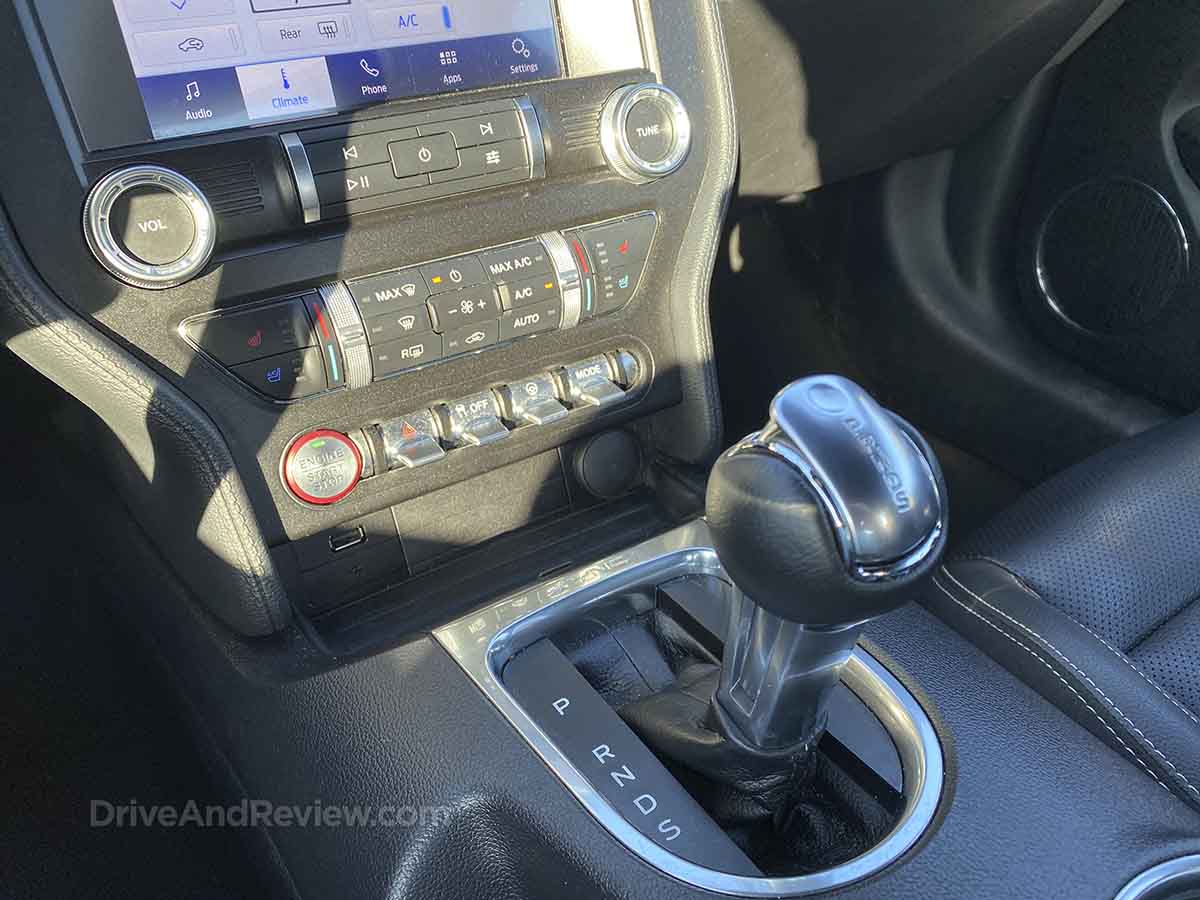 Looking down on someone for what kind of engine is in their car is childish – I know. I'm just preparing you for what you might experience. And for the record, this wouldn't bother me at all. I like the EcoBoost Mustang so much (especially the 2021 version) that I wouldn't give a crap about what anyone else thinks of me and my car.
2. It's probably too sporty to be considered a practical daily driver
Don't get me wrong. I love the low seating position in the Mustang. It's not as extreme as something like a Corvette or a Lotus Elise of course, but it's low enough to feel like you're driving a race car. For some, that's going to get old really quick.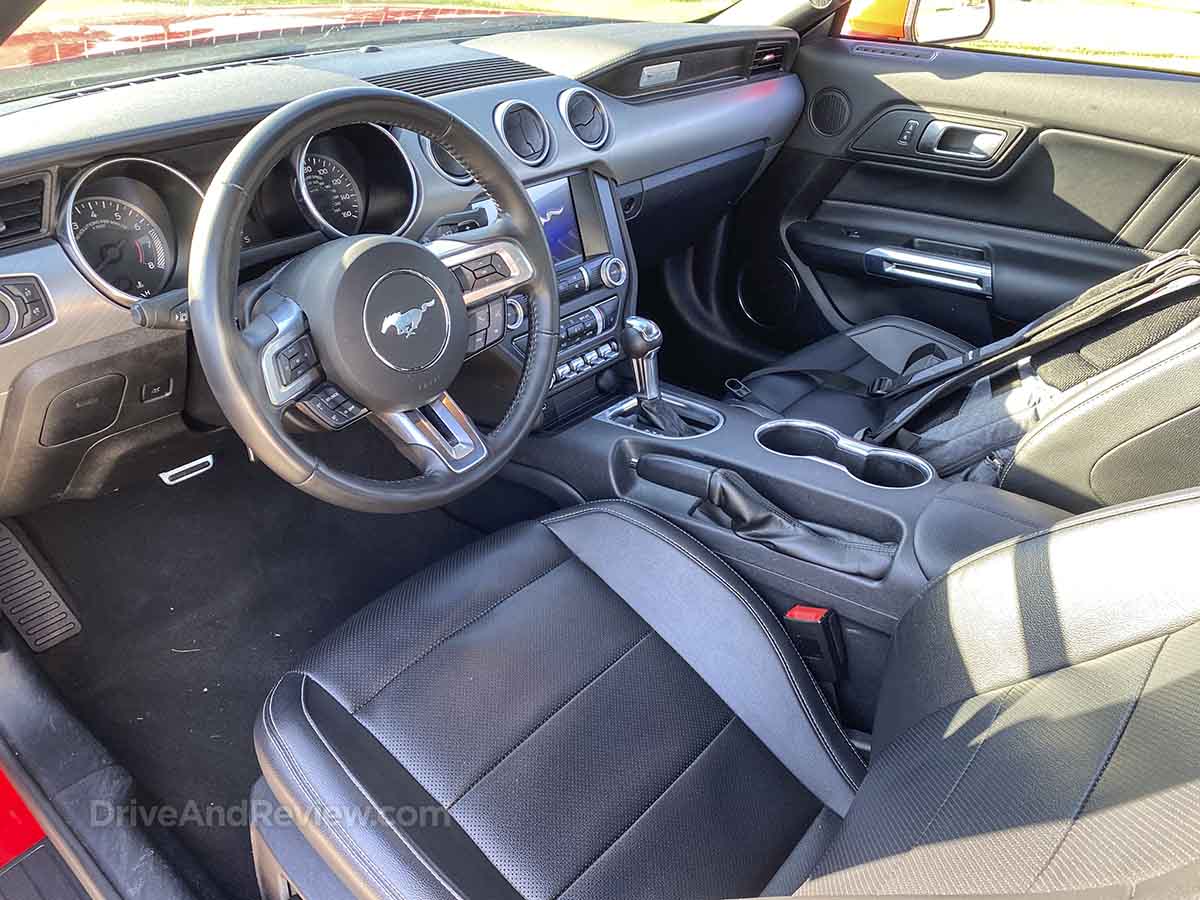 Getting in and out of a Mustang (whether it's an EcoBoost or a GT) will require stooping down. Once seated, short drivers will find it difficult to see over the high windowsills.
My advice? Go rent for a week and see what it's like to live with in your daily routine. You might not like it. You'll most certainly be in the minority for not liking it, but it is possible.