2018 Dodge Challenger R/T Scat Pack Review – A car I wanted to hate, but couldn't
Sometimes it just takes trying something to realize that it's not as bad as you thought it was, and that's what exactly happened during my day with this 2018 Dodge Challenger R/T.
You should know by now that I am a Mustang guy (I've owned three of them so far – a 1996 GT, a 1997 GT, and a 2012 GT), and the third generation Challenger has never been a car that I've been interested in. From a distance, it just seemed far too big and bulky for me and to be honest I didn't even like styling that much.
But that all changed on a beautiful crisp and cool February day in Phoenix Arizona. Crazy as it sounds, I flew to Phoenix specifically to drive this car – but only because I found an insanely good deal on airfare on cheapair.com. Flights are usually the most expensive part about trips, but since I saved a ton of money there it was OK to splurge a little bit on this Challenger.
Arriving at the PHX rental car center to pick up this car
This review begins by walking into the massive rental car center at the Phoenix International Airport (PHX). It's one of the best rental car centers in United States in my humble opinion, but for the life of me I can't figure out why they felt the need to build it as big as an entire airport. It's huge. And it's always empty.
Seriously, every time I come here the place feels like a ghost town and I never have to wait in line very long to pick up a car. This isn't a complaint though – as I said, it's my favorite rental car for facility anywhere, so as long as it stays quiet and easy to use I'm going to be a happy customer.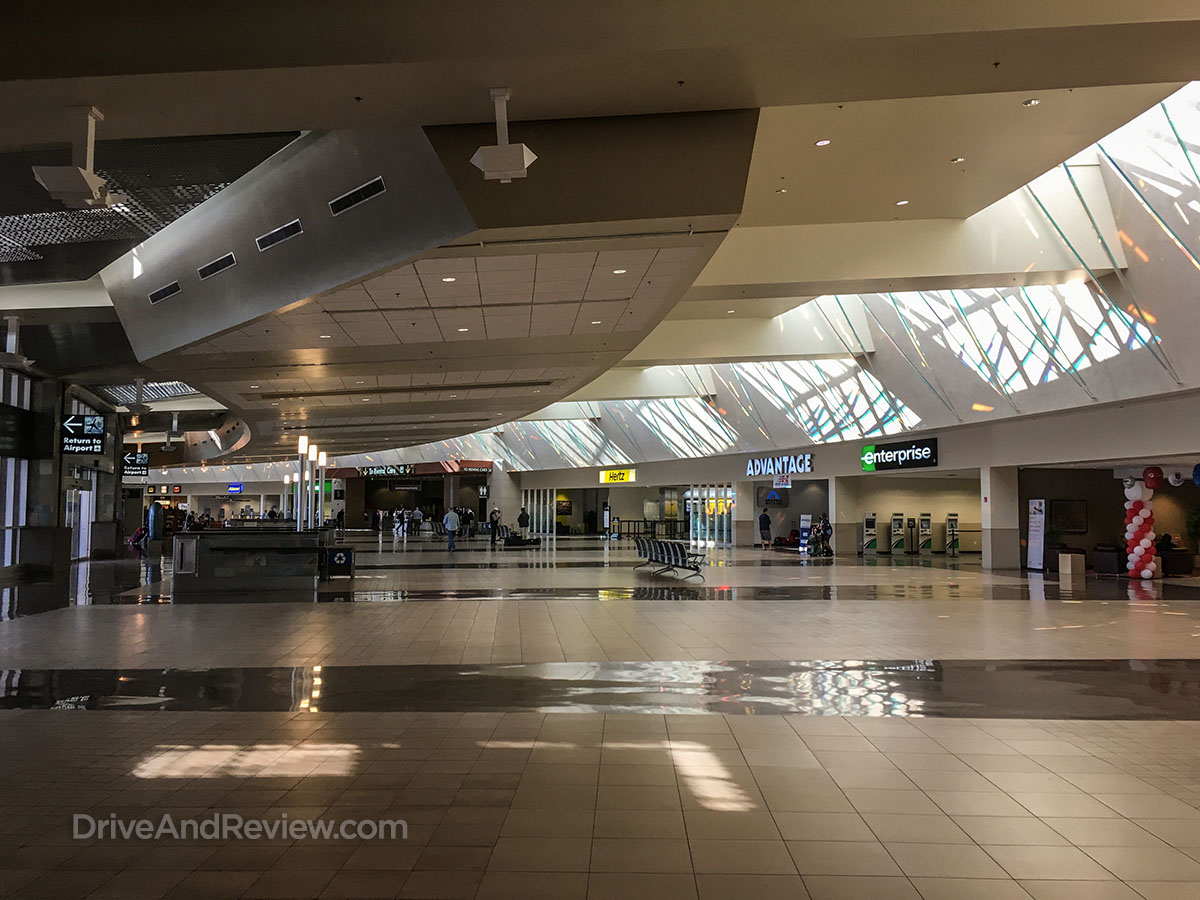 So yeah – I have Hertz to think for putting me behind the wheel of this 2018 Dodge Challenger R/T with the horrific sounding "Scat Pack" option.
What in the hell were they thinking when they came up with that name? Yes, I fully understand and appreciate the history of this car, but still – even back in the 1970s it had to have sounded a little bit weird and I wouldn't be surprised if the marketing team did it as a joke (just to see if they can get away with it) and still snicker about it to this day.
2018 Dodge Challenger R/T Scat Pack first impressions
As I stood there on the escalator heading down into the parking garage to pick up the car, I saw it there through the windows, ready and waiting for me. I guess that's one of the perks of my American Express Platinum Card and the complementary Hertz Gold membership that comes along with it.
They tend to be a little bit more friendly when you have status, and I was feeling pretty important even though I hadn't even reached the car yet.
Once through the doors and standing next to this huge beast of a muscle car, I was actually getting pretty excited about driving it – even though this was a car I had never been interested in much over the years. Yeah, it seemed huge standing right there next to it, but I will admit that I thought it was beautifully designed and very sinister looking – just the way a probably muscle car should be.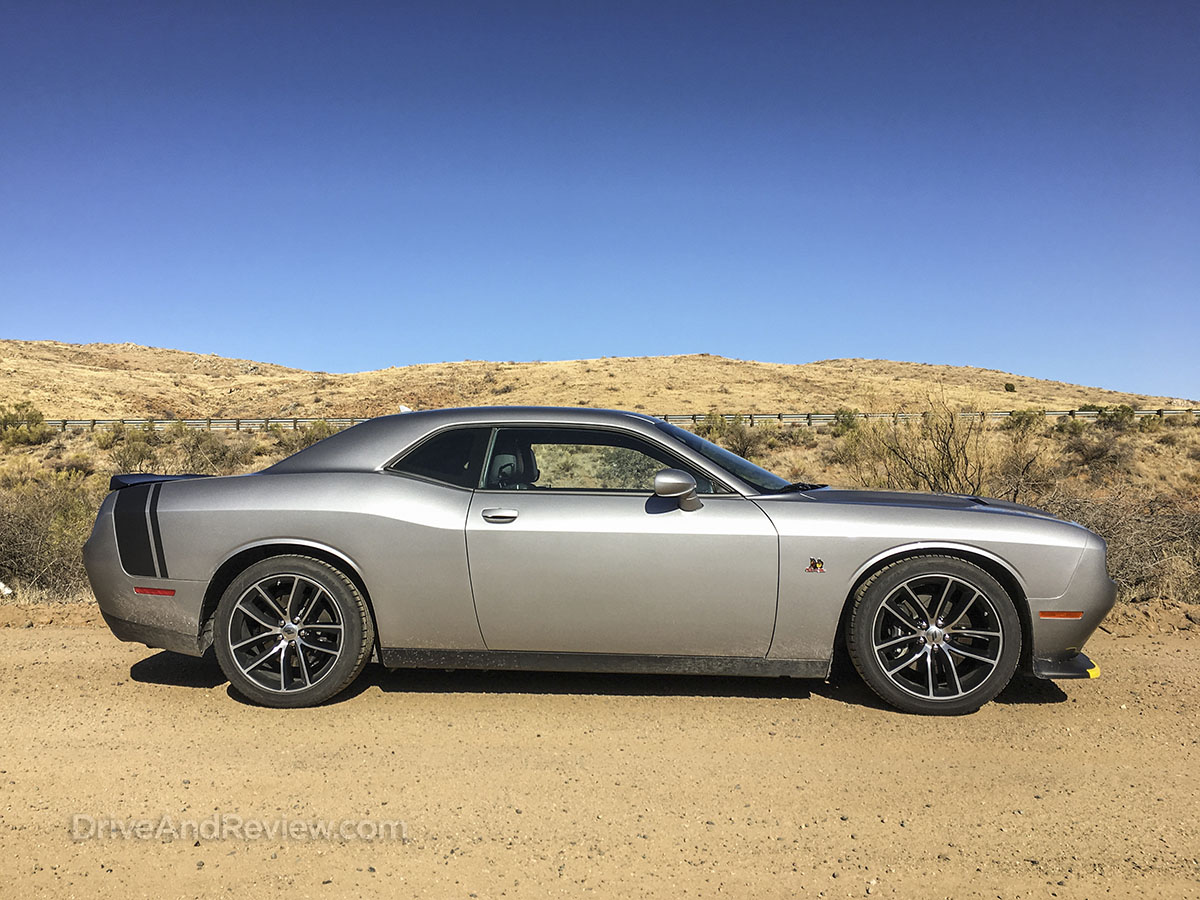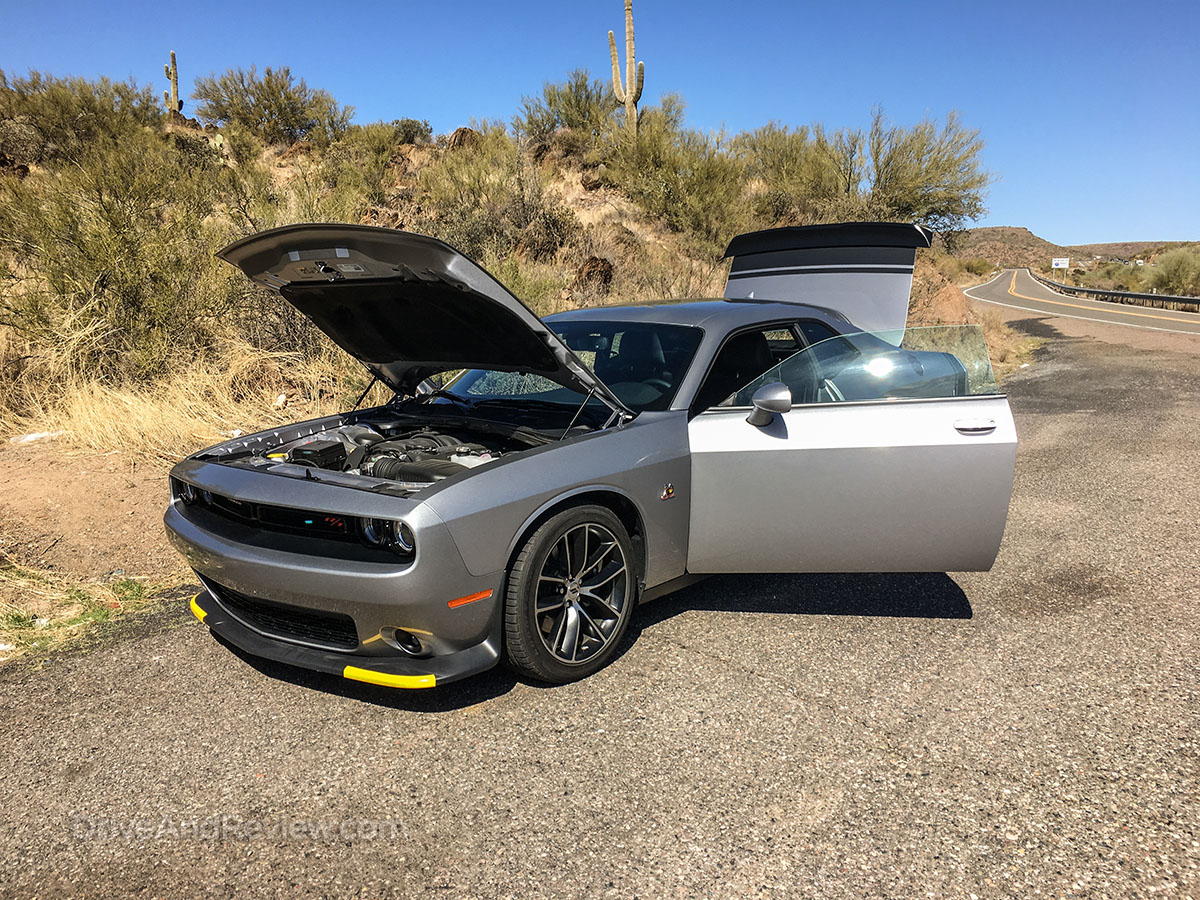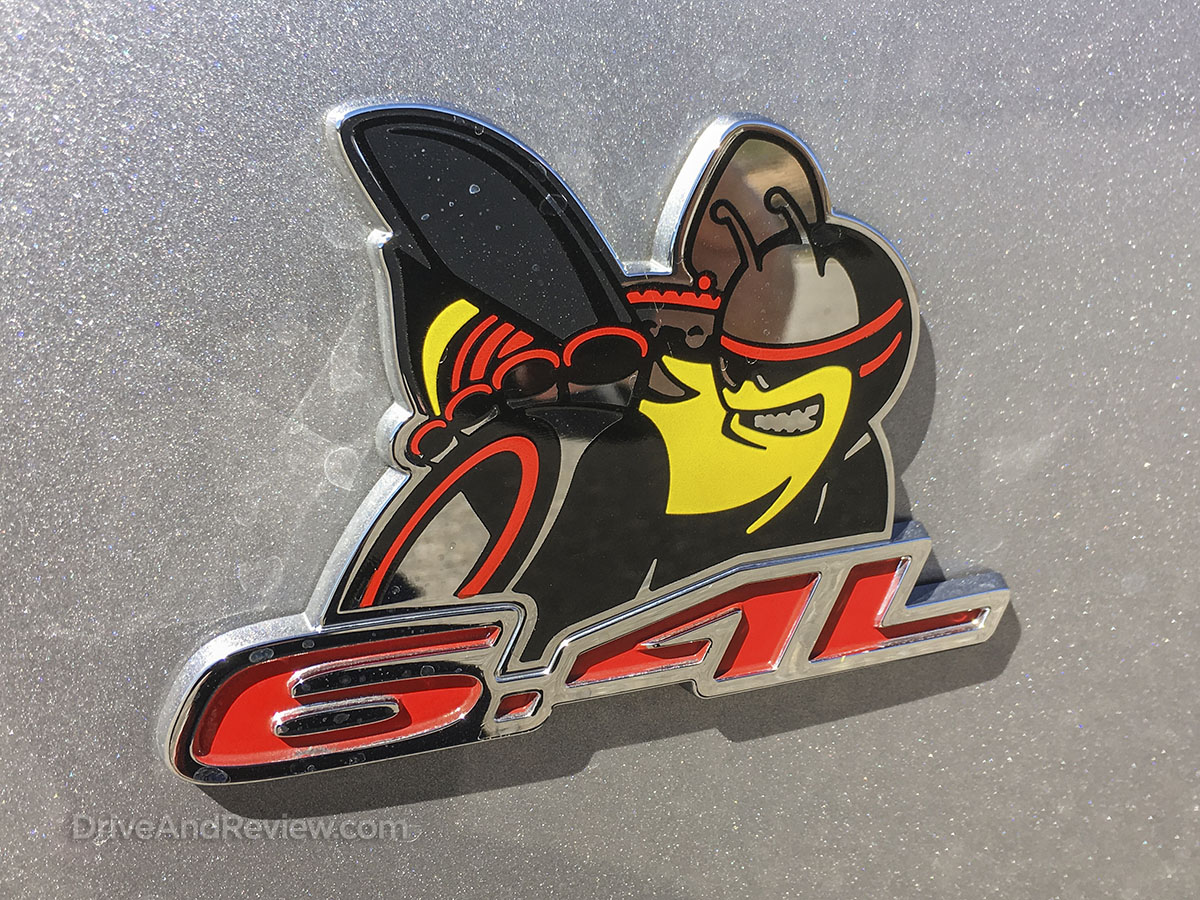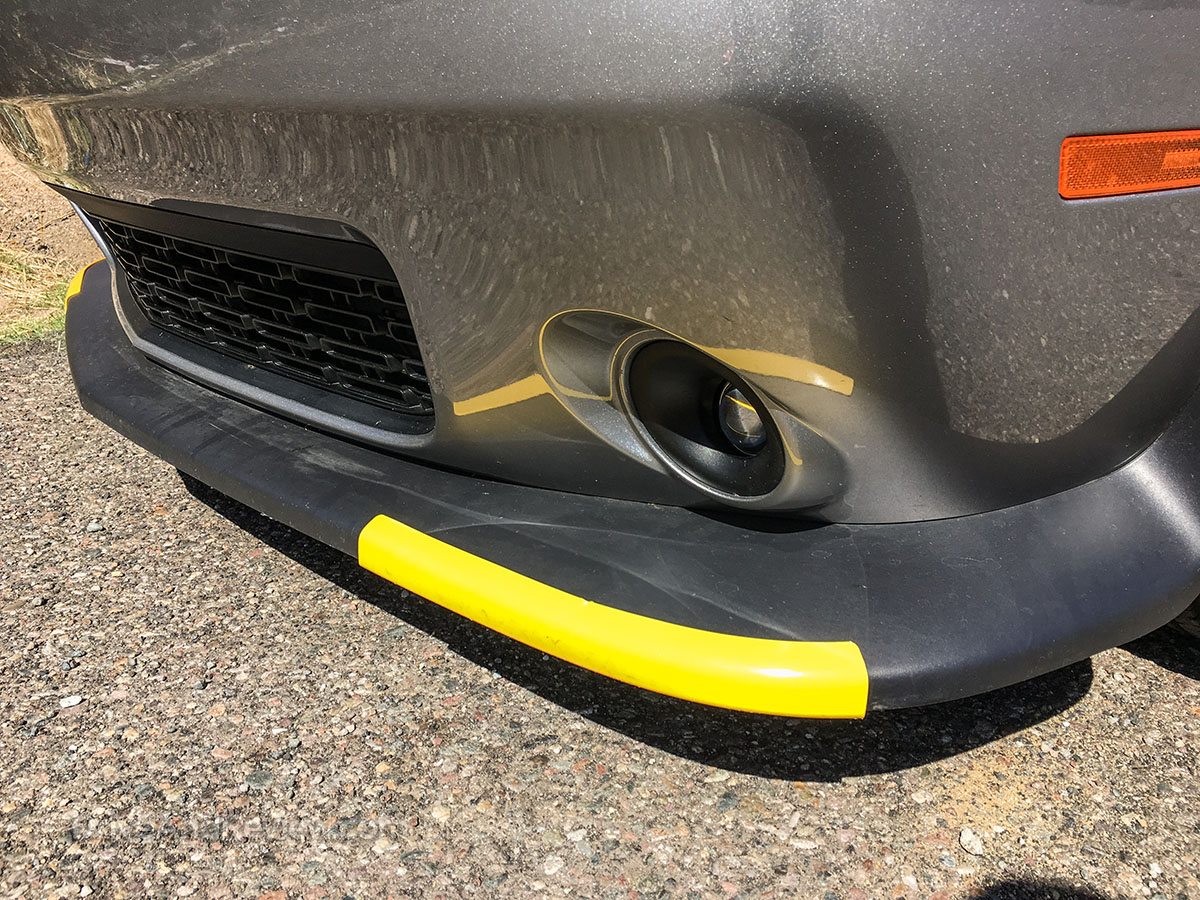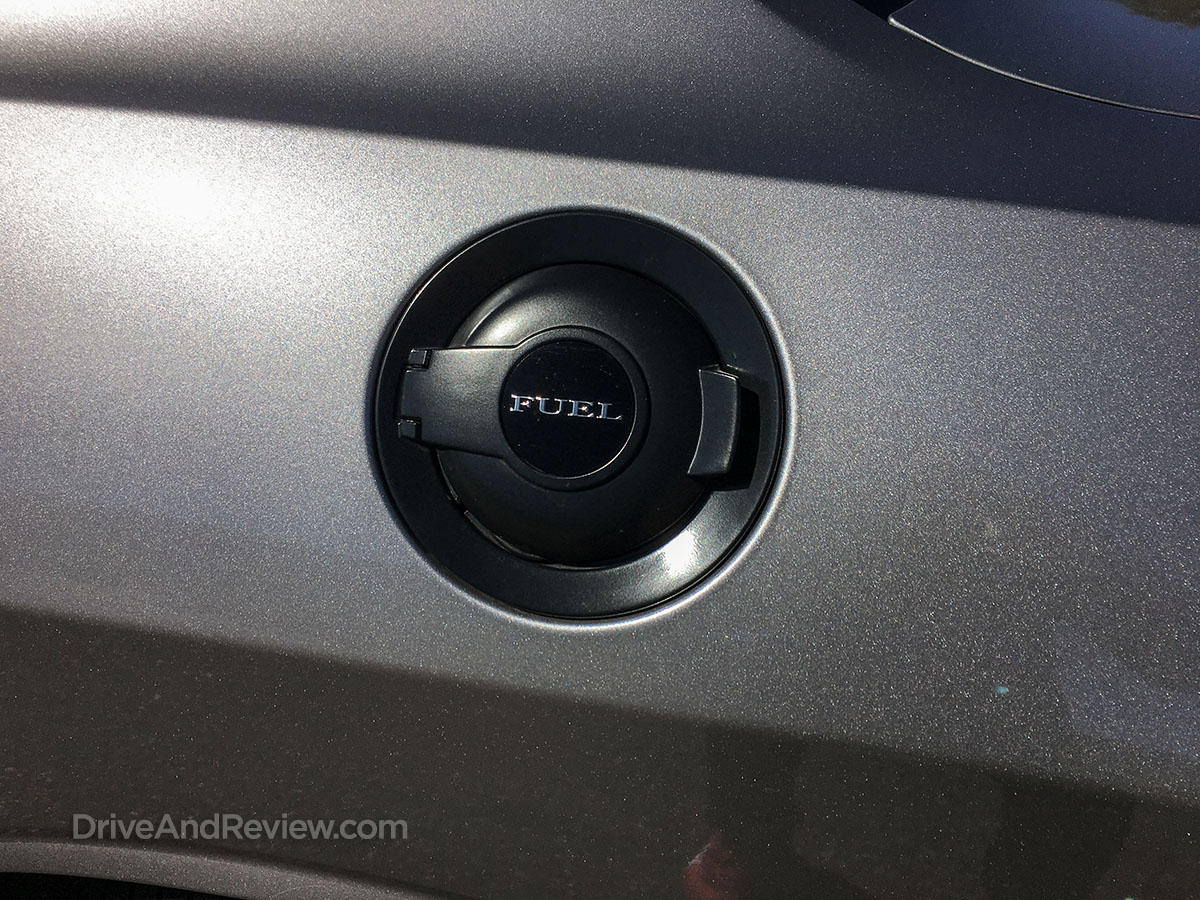 Despite being a diehard car guy, this was the first time that I actually had a chance to take the time to slowly walk around one of these big Dodge Challenger's to appreciate how nicely designed they are. Yes, they look huge from a distance, but I've got to admit they look pretty sharp up close.
How did they manage to make the interior feel so sporty in such a big car?
Sitting down for the first time in this car was very enlightening experience for me and it was like I could hear my brain saying "oooooooh, now I understand why everybody likes these things!" I hate big cars, and I could never really understand what it was that made people decide to buy a challenger over a smaller Mustang or Camaro.
But you know what? Sitting there, getting the feel of a Dodge Challenger for the first time, I had to admit that it felt incredibly sporty and a lot more interesting than the interior of the 2016 Mustang GT.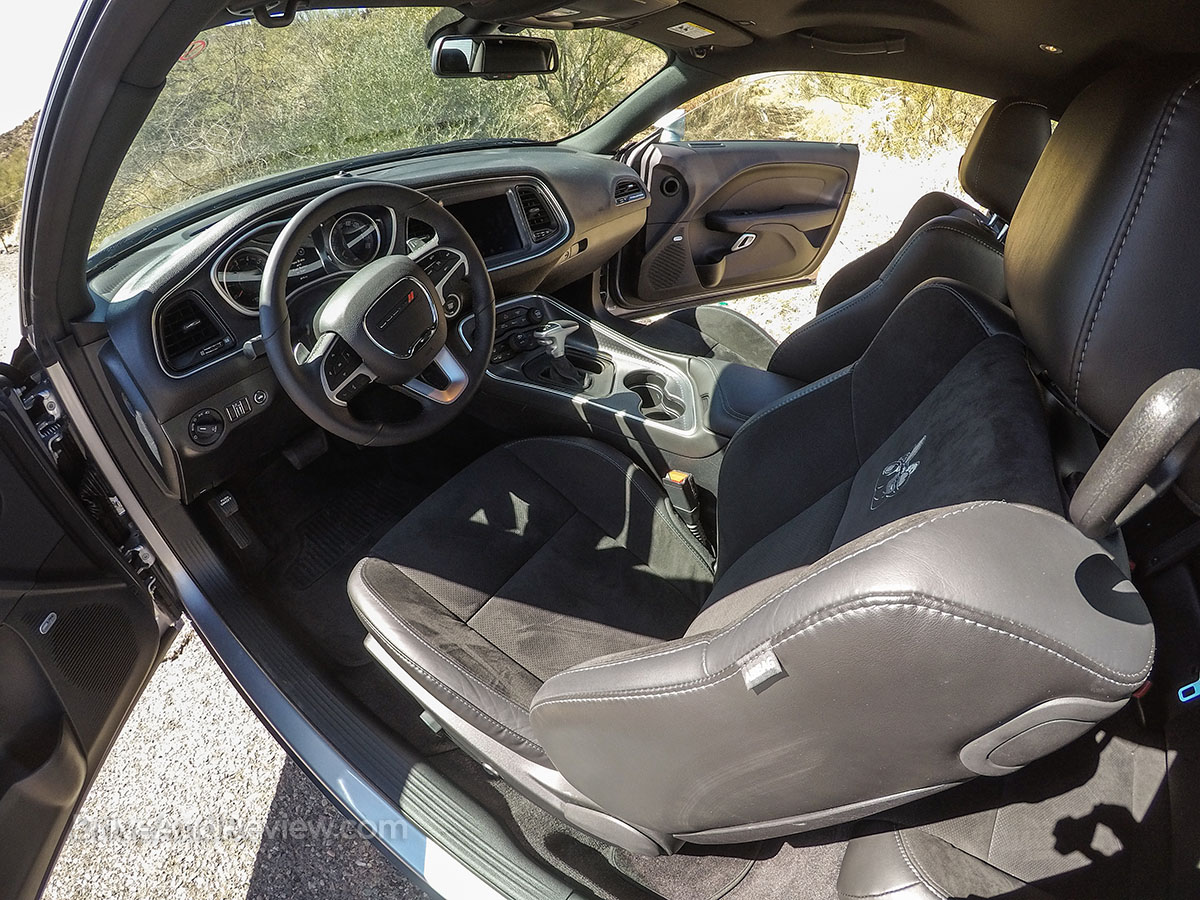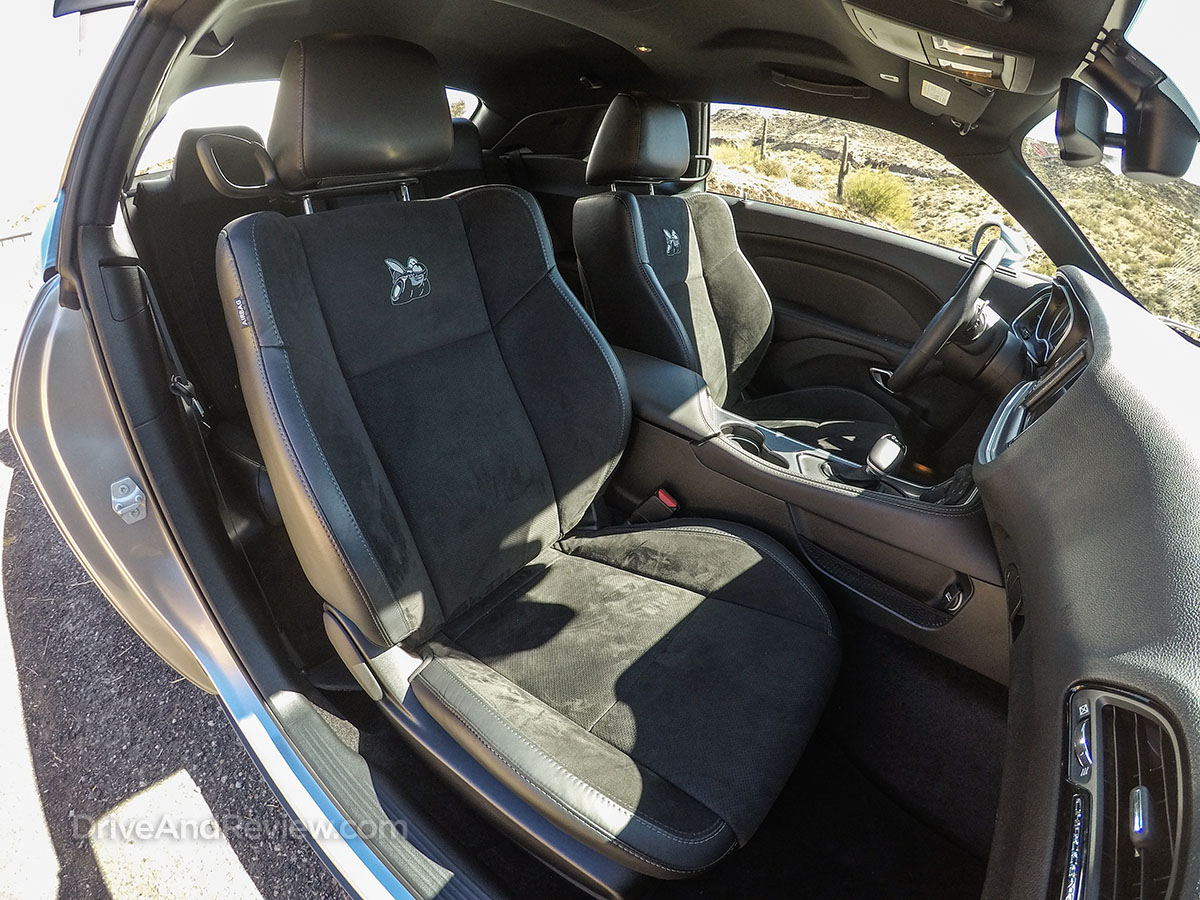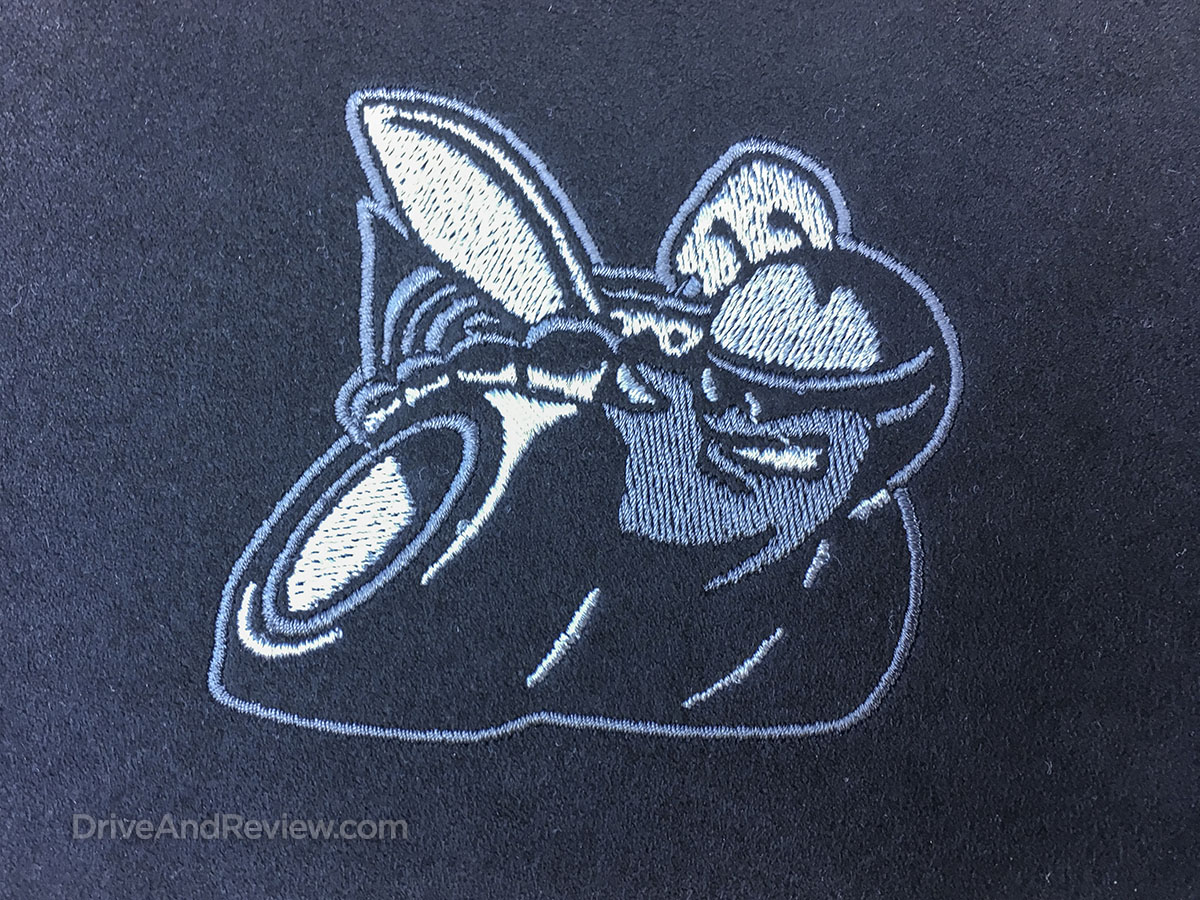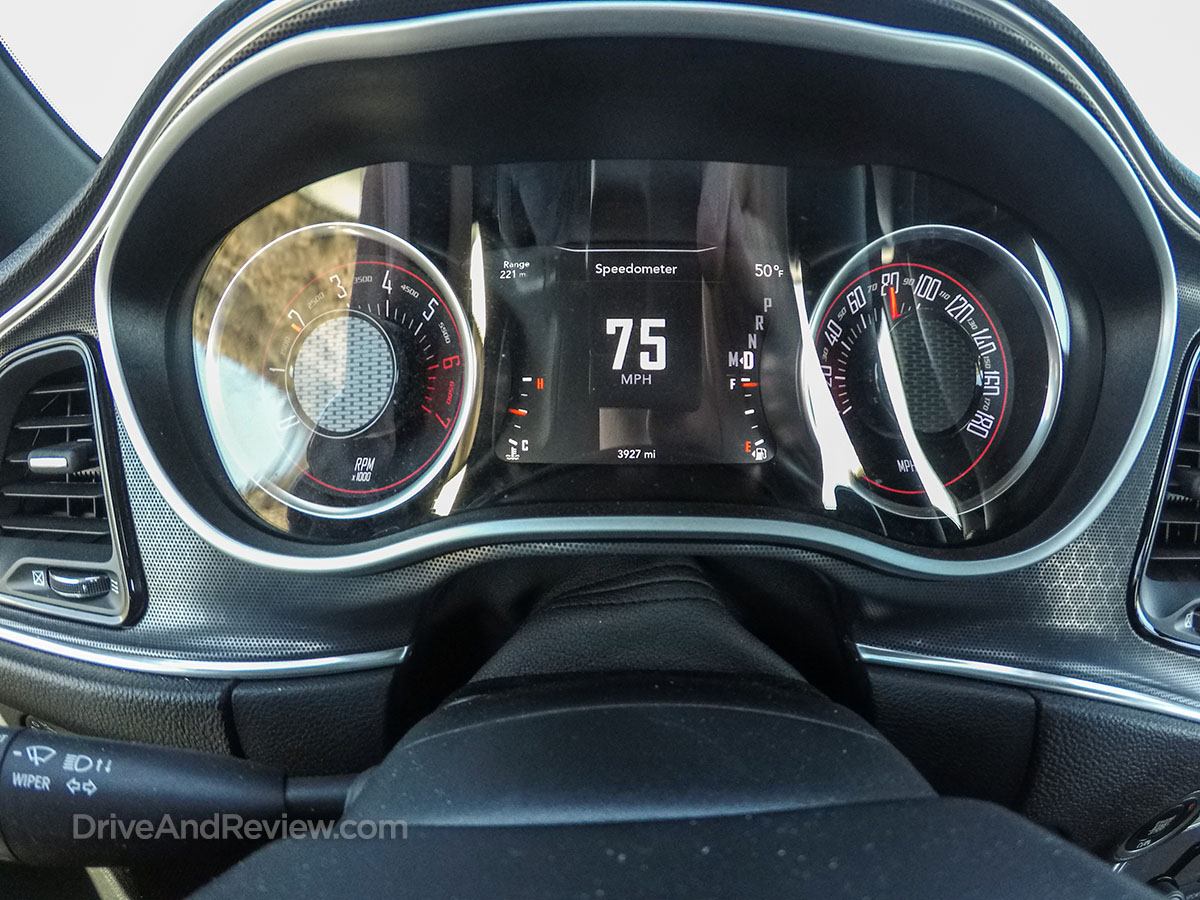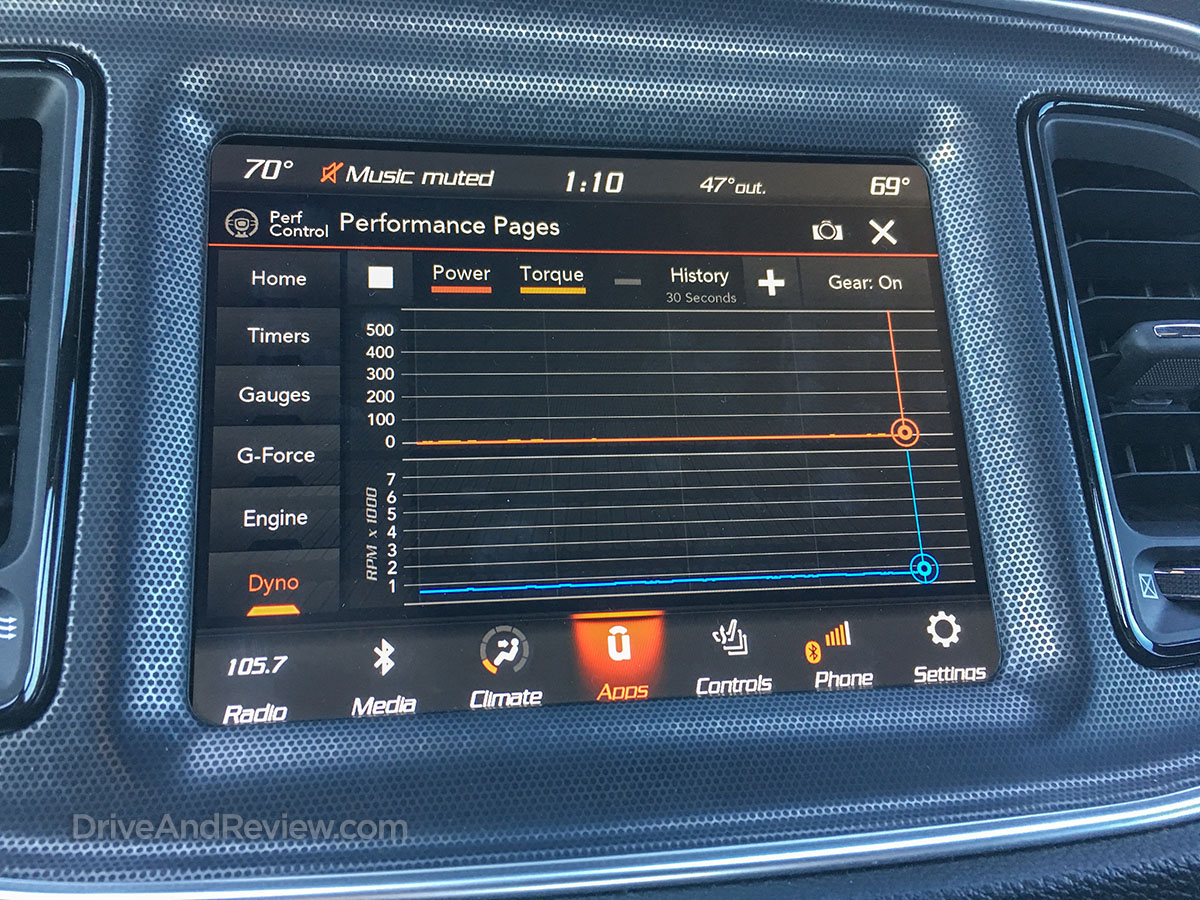 I guess I was expecting the guts of this car to feel as big as it would be standing in a huge aircraft hangar – I mean, it's huge on the outside, so it only seems natural to me that it would be huge on the inside as well. But it's not. It's small, tight, and very sports car like. In comparison, it makes the interior of a Mustang GT feel as spacious (and bland) as an old Crown Victoria.
Is it fast?
Hell yes it is. And it's got an amazing sound to go with it too. The 6.4L 392 cubic inch SRT HEMI V8 is a monster of an engine, as it should be with the car of this size. The laws of physics require a lot of engine to make something as fat as this to move so quickly, and I'm happy to report that it does the job very well -I found it irresistible to keep my foot from smashing the gas pedal through the firewall at every stoplight.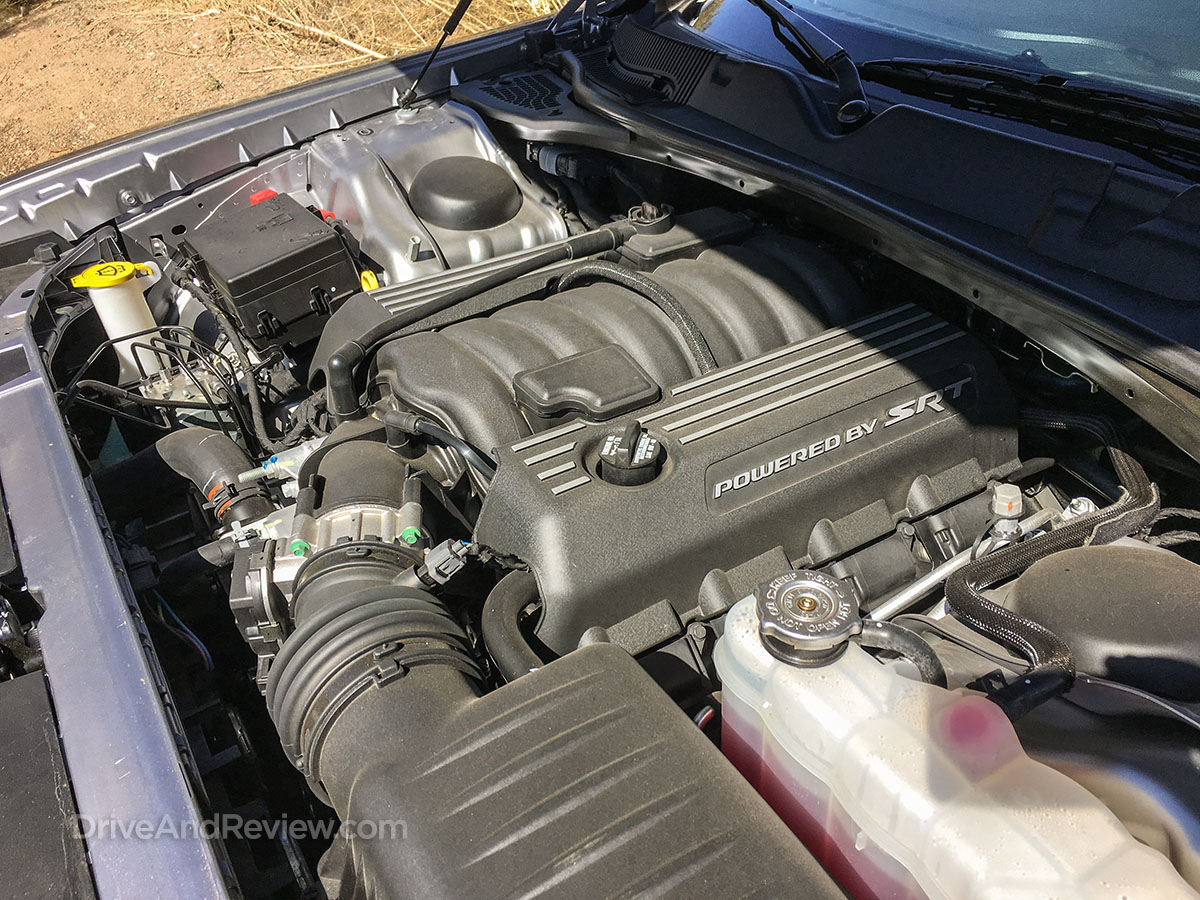 Accelerating from a stop light at an irresponsible velocity is a ton of fun in this 2018 Challenger, but in my opinion, high speed acceleration is where the R/T shines. There is an insane amount of pull at nearly any speed all the way up to redline, with tons of grunt that will pin you back in the seat no matter what the speedometer says. 475HP and 470 lb-ft of torque tends to feel that way (and a glorious feeling it is).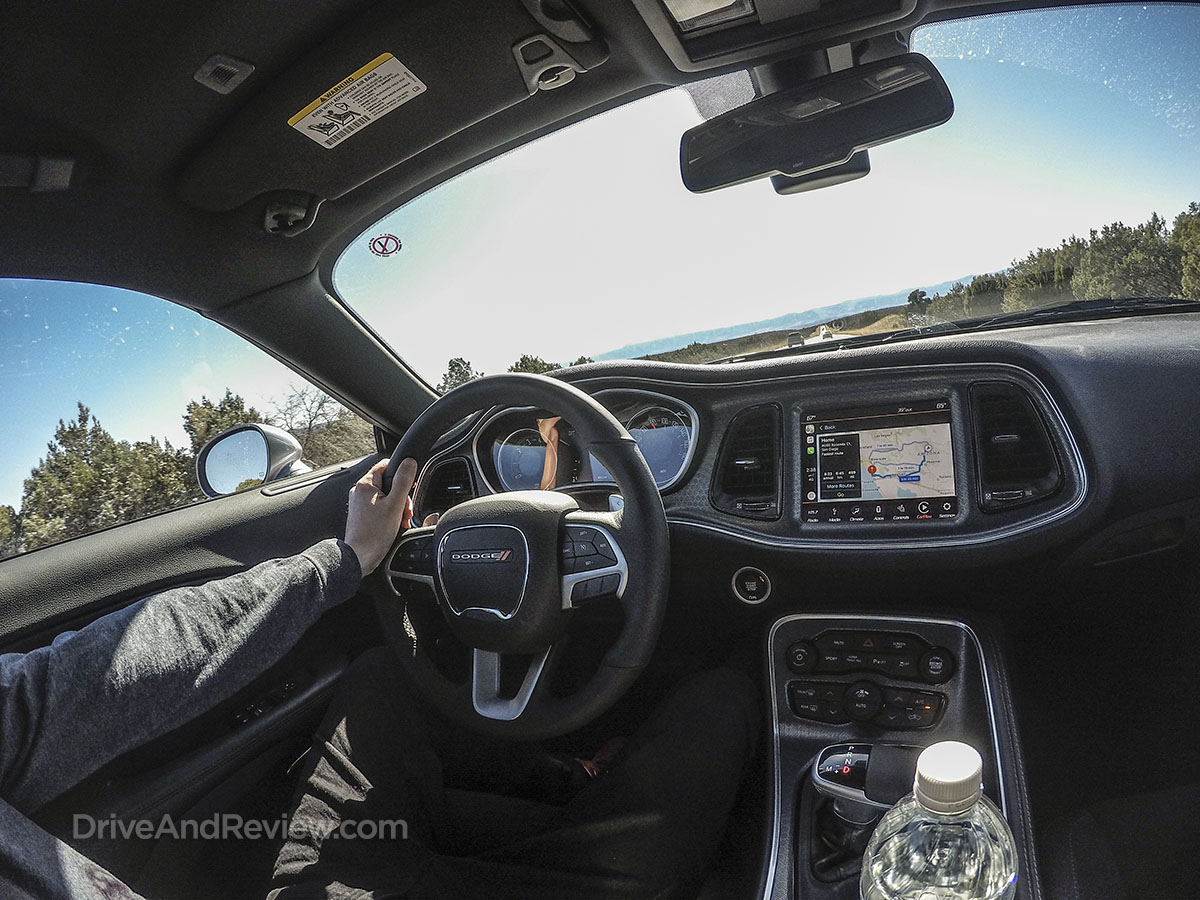 I should also note that the 8-speed automatic transmission is lightning quick and did a really good job of handling the power and weight of the Challenger.
I am a manual transmission guy through and through, but I think I could be very happy daily driving this car with the automatic. If you aren't sure if this is enough car to make you be able to give up a manual transmission for, do be sure to read my list of pros and cons of the Dodge Challenger. It might make you change your mind.
Does it have the same cornering characteristics as an oceangoing container ship?
I'll admit that I was a lousy student in school, and physics was probably my worst subject ever, but before driving this car I was completely convinced that it was going to have the handling characteristics of a 5000 pound SUV. It just had to. An upgraded suspension or not, I just didn't think it would be possible to make a car this big go around corners so well.
The verdict? I don't know how the Dodge engineers did it, but I spent all day driving this car and I never once felt like it was a fat pig that couldn't turn worth a damn. It felt really light and nimble, which completely blew my mind and convinced me that there's so little that I know about quality automotive engineering. There goes a career in that field…
Final thoughts on the 2018 Dodge Challenger R/T Scat Pack
I put about 200 miles on this car over the course of the day, most of it being highway driving up to the mountains north of Phoenix. It's a really nice highway cruiser (not as nice as the C7 Corvette though), and I actually felt sad as I was driving back to Phoenix to hand this car back to Hertz. I didn't think I was going to like it at all, but it grew on me really fast and it almost made me feel like I should consider one as my next "fun" car.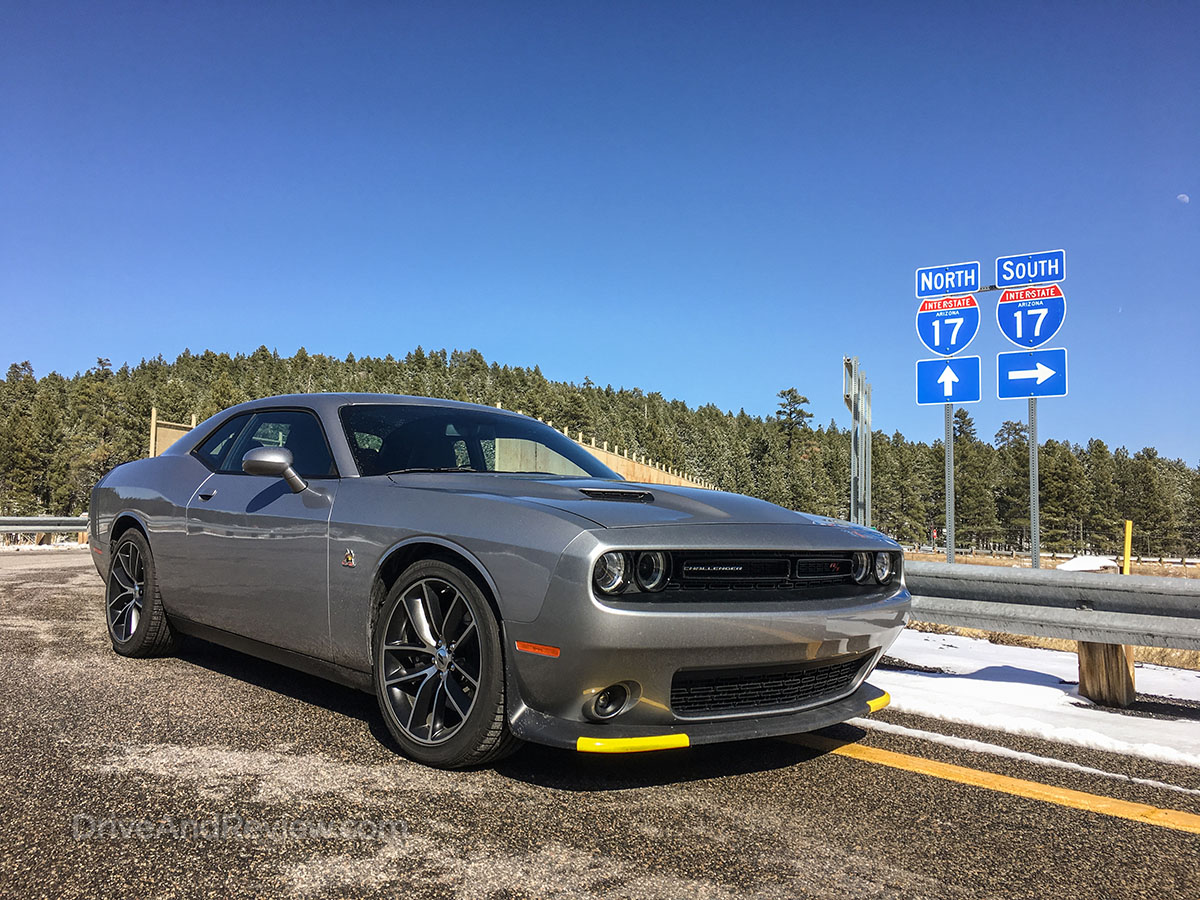 My favorite part of the Challenger R/T with the Scat Pack (I still can't say that without wrinkling my nose) has to be the interior. It has a very upscale and sporty feel to it and I am really amazed at how they managed to make it feel so small and sporty in what is essentially a boat of a car. Everything is perfectly positioned and right where it should be, which made me feel a bit let down after I got home and got back into my 2012 5.0 Mustang GT.
Speaking of the Mustang, be sure to read my Dodge Challenger vs Ford Mustang comparison to see how these two cars measure up in a variety of categories.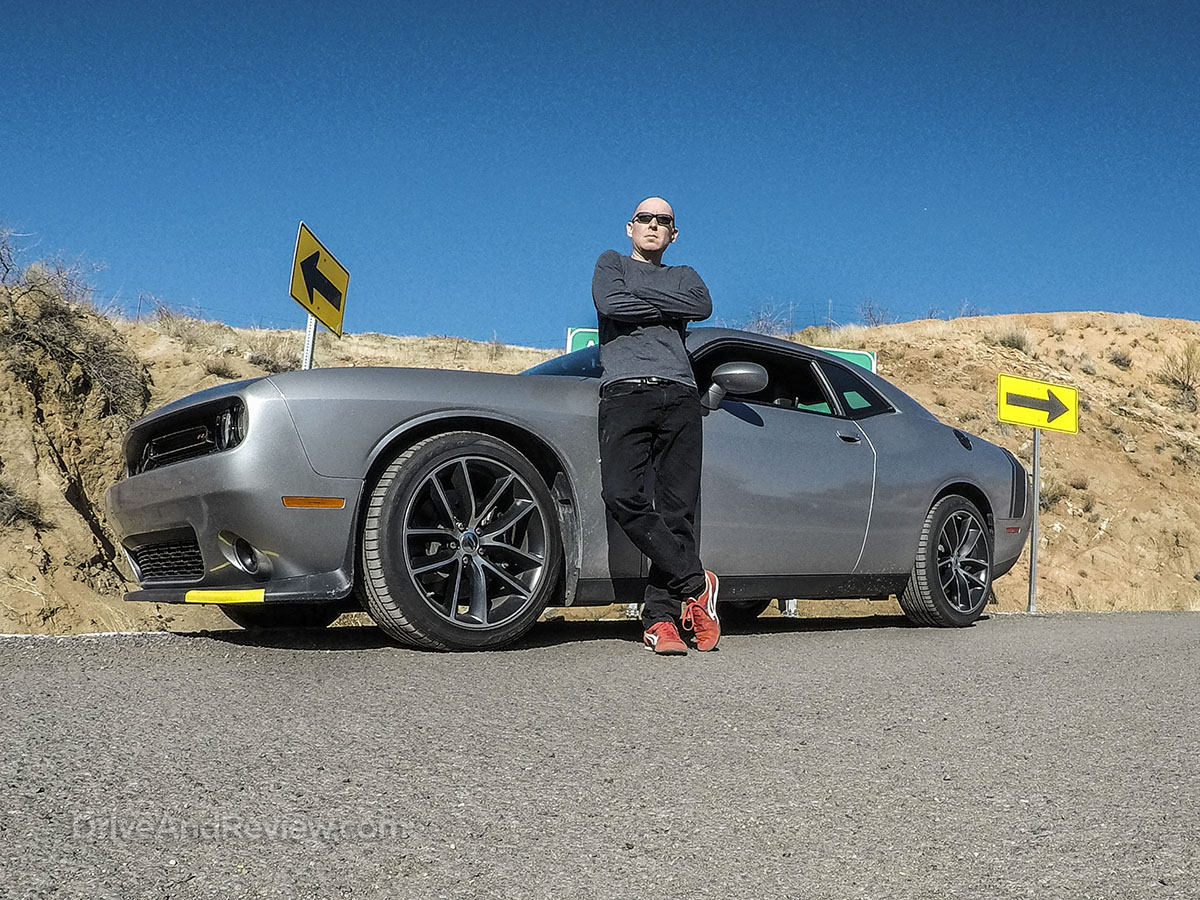 I never would've thought that I could admit it, but Dodge has got a winner on their hands with the Challenger R/T. If you've never been a fan of this car, you owe it to yourself to take one out for an extended drive and let it show you how refined (and brutally fast) it is. You might be surprised.