Pros and cons of the 2021 Ford Mustang Mach E (it's not perfect)
The day that I spent with a 2021 Ford Mustang Mach E was a good one. I was so excited about it that I couldn't hardly wait to write a full in-depth review of it. It was going to be awesome. However, there are so many good reviews of the Mach E on the Internet already, and I am now of the opinion that the world doesn't need another one.
So, instead, I'm going to list all the pros and cons of the 2021 Ford Mustang Mach E based on my own personal experience with one. Not only will it help you learn all of the good things about it, but it's going to be a fantastic way for me to summarize all the things I hate about it as well. No, it's not a perfect vehicle.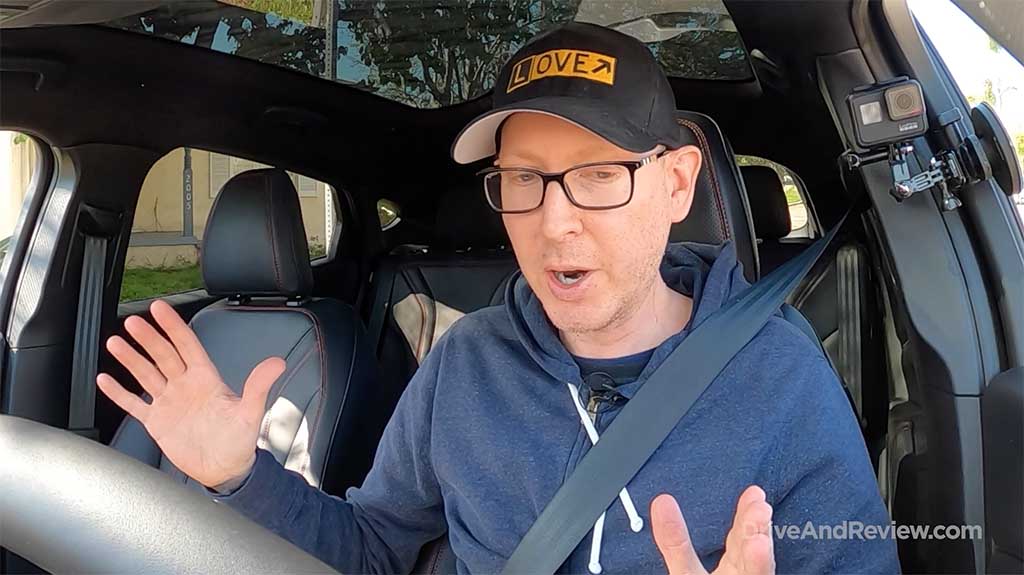 All the pros and cons of the 2021 Ford Mustang Mach E
Thanks to Turo, it was a very simple process to find and rent a Mach E in the San Diego area. I had never driven an electric vehicle prior to this, so this was a fun and exciting new experience for me. I wasn't disappointed. Well, mostly.
Pros
It's extremely fast. It's not as fast as my 2012 Mustang GT, but it's close.
Acceleration is instant (as you would expect with an electric vehicle). Even a slight blip of the throttle will thrust you forward in a way that few cars can match. It's trippy driving around a fast SUV!
It doesn't feel as big as it looks. I'm not a fan of bigger vehicles at all, but the size of the 2021 Mach E felt just right to me.
Outward visibility is fantastic. There are no blind spots, which makes merging into traffic safe and easy.
As you would expect, it's extremely quiet. I wouldn't go as far as to say eerily quiet, but the silence feels almost luxurious. Easily more luxurious than the Mercedes E350 that I reviewed.
Build quality is excellent, and it feels extremely solid.
The estimated range that it displayed on the dashboard is extremely accurate. If it tells you that you have 275 miles of range left, you have 275 miles left. Possibly even more.
Storage space is generous. Not only on the inside, but under the front hood as well. Remember – there's no engine in this thing, and the electric motors are located very low in the chassis. This means that there's more room for large storage bins to put your things.
It's extremely easy to park. It's so easy as a matter of fact, that this was the first "pro" that I thought of when deciding to do a pros and cons list for the 2021 Mach E. So I put it last (lol).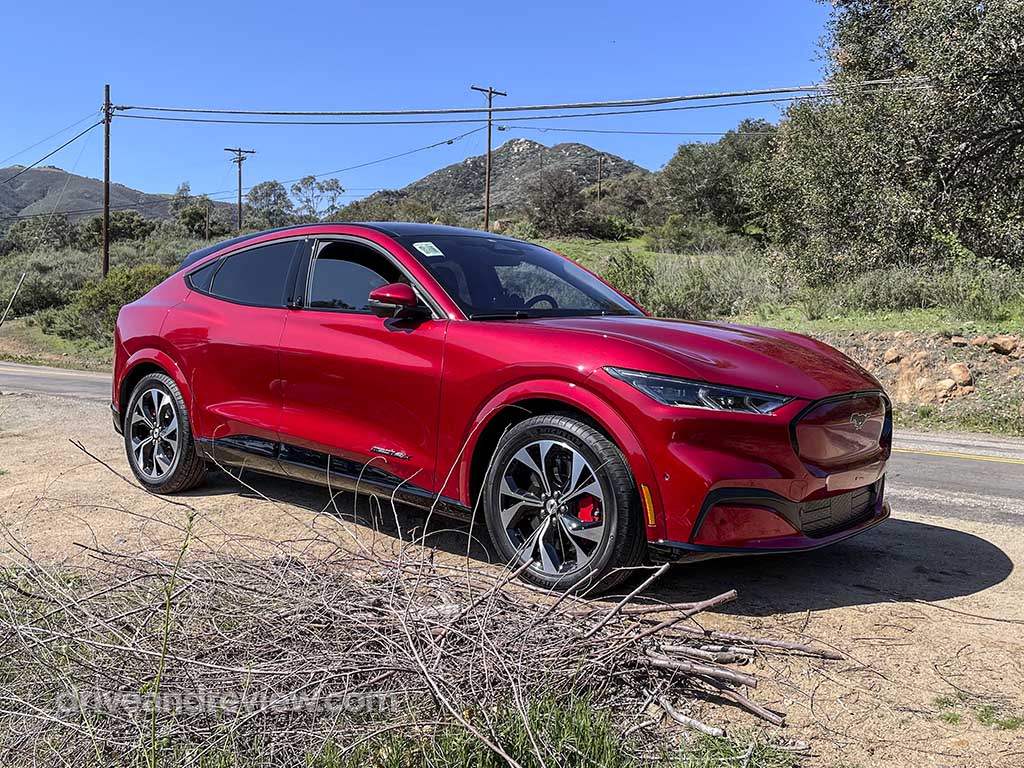 Cons
Although it's a feature you can turn off, I wasn't a big fan of the auto braking system (officially known as regenerative braking – which uses the rotation of the wheels to charge the batteries). Just like it is in most electric cars, the vehicle will automatically slow down when you let off the throttle. It's a fairly significant feeling of deceleration, similar to gently stepping on the brakes.
The charging network that the Mach E depends on is sketchy at best. Owners have reported poor reliability of the Electrify America network, with many of the charging stations being completely out of service across the nation.
The fact that it uses the "Mustang" name is extremely bothersome to me. This might not be a very big deal for most, but for Mustang enthusiasts just like me, seeing the prancing horse on the grill of the Mach E stings. More than a little.
The touchscreen control center in the dashboard is not as intuitive as the touchscreen control center in a Tesla. This is just my personal opinion, but it took a bit of pecking around trying to find the things I needed.
There's no way to get into a Mach E in a price competitive with the cheapest Tesla's. In other words, for the price of a base Mach E, you could get a very well equipped Tesla.
The interior is incredibly spartan for a vehicle in this price range. It's not as plain as a Tesla interior in my opinion, but there are shockingly few physical buttons and switches inside the Mach E. Whether or not you consider this a pro or con is up to you. For me, I like the buttons and switches.
This is completely subjective, I know, but I don't think that the 2021 Mach E is the best looking electric SUV on the market. There. I said it. It looks nice, but not that nice.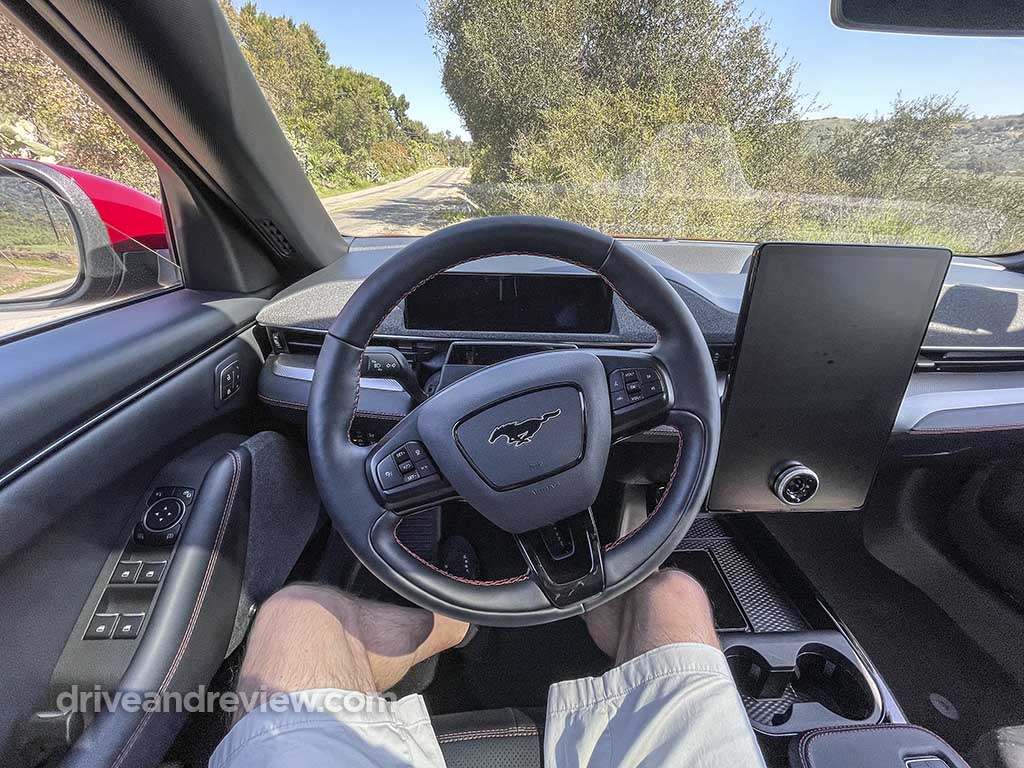 Two good reasons why you should buy a 2021 Ford Mach E Mustang
Despite my pros and cons list being disproportionately heavy on the cons, the 2021 Ford Mustang Mach E is a brilliant vehicle. If I wasn't perfectly satisfied with the cars that I have in my garage, there's a pretty good chance that I would consider purchasing one of these things. Here's why:
Being that it's a Ford, getting service and parts for a Mach E is extremely easy and convenient. Ford dealerships are everywhere (unlike Tesla Service Centers), which can be hundreds of miles away for people living in rural areas.
The performance of the 2021 Mach E is extremely good for a mid-size SUV. Easily good enough to satisfy drivers who want a sports car and a practical SUV, but only have the funds (or space) for one vehicle.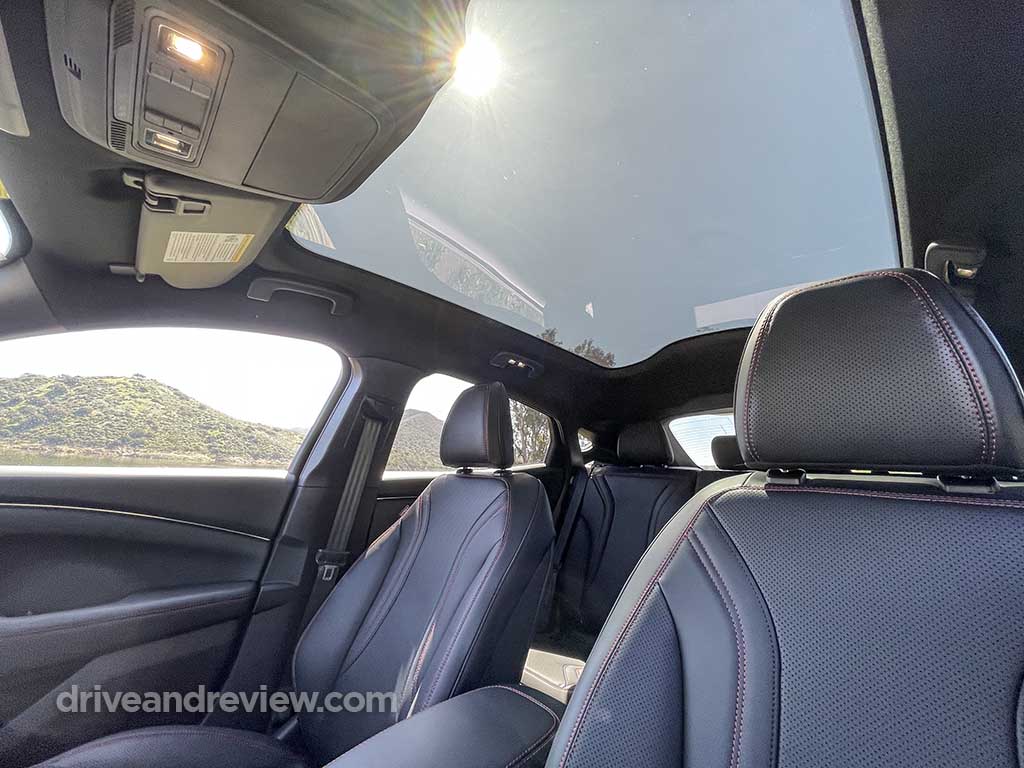 Two good reasons why you shouldn't buy a 2021 Ford Mustang Mach E
If all of the cons that I listed in my pros and cons list above hasn't discouraged you from buying one of these things, perhaps the following reasons for not buying one will:
Like all electric vehicles, the pace of new technology will make the Mach E obsolete faster than a normal gasoline powered vehicle. For example, the way you feel about a 10-year-old iPhone is probably a lot different than the way you feel about a 10 year old pair of shoes. The Mach E is going to have the same fate.
If you don't like drawing attention to yourself, you're going to hate driving around in a Mach E. While electric vehicles may not be all that uncommon in major cities, they are still a rarity in rural areas. You can expect a lot of people pointing and looking at you in the Mach E for many years to come.