Chevrolet Malibu pros and cons: kinda nice (but booooring!)
I recently spent a weekend driving around a new(ish) Chevrolet Malibu. Not only did I think it was one of the most boring cars I've experienced in the past 5 years, it was also one of the best. Funny how that works.
Personally, I think the Malibu looks lifeless and dull. At first glance, it looks like something my grandfather would buy (and then brag to his friends about).
Plot twist: After driving it 120 miles over a span of three days, I'm not afraid to declare it to be one of most practical cars I've ever driven. Not only is it fantastic for road trips, it works phenomenally well as a daily driver as well. I didn't want to like this thing so much!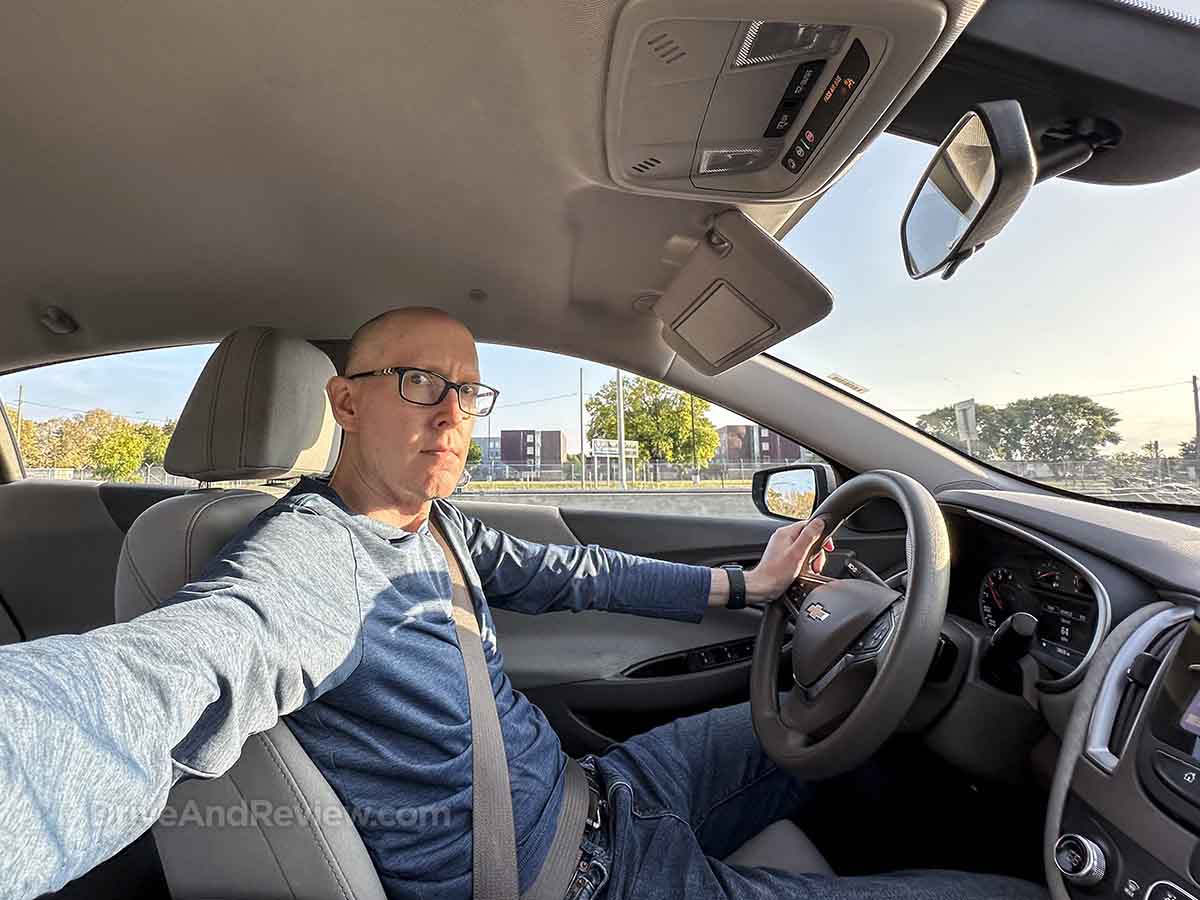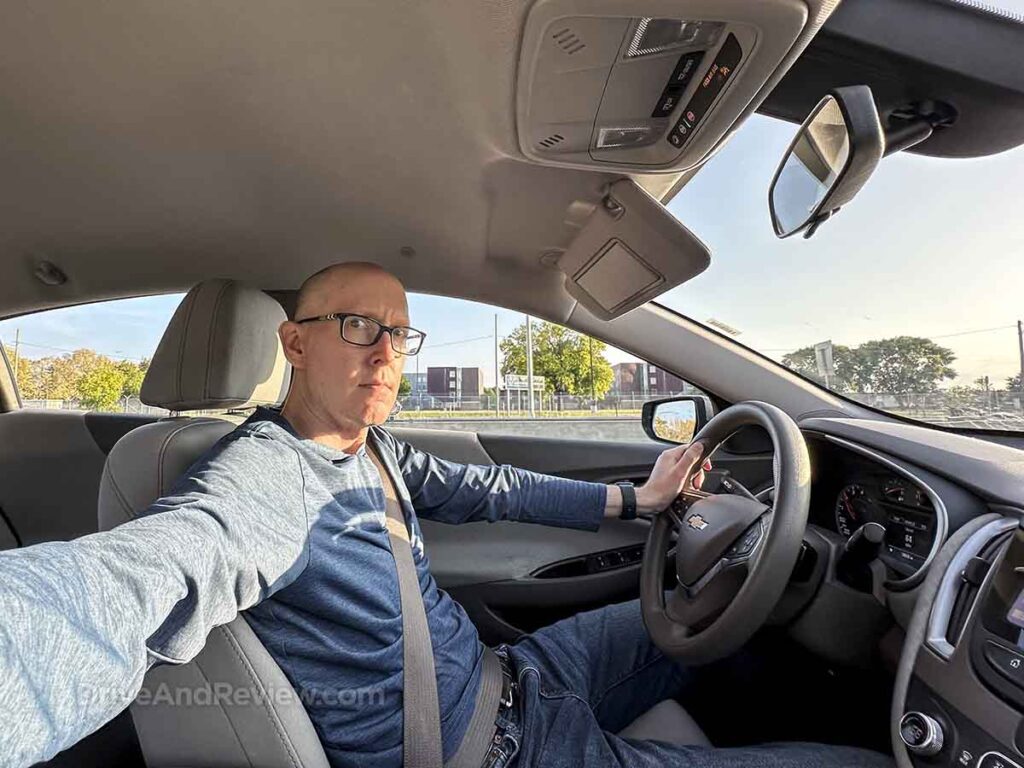 All the pros and cons of the Chevy Malibu
Before I list out what I considered to be the most important pros and cons of this car, keep in mind that none of this applies to a specific model year. The Malibu doesn't change much from one year to the next, so nearly all of this is applicable to any recent version. That said, be sure to read my 2022 Chevy Malibu review to learn more about the car in these pics.
Pros
It's inconspicuous AF. Seriously, the Malibu is the car you drive when you don't want to be noticed.
The small diameter steering wheel makes it feel more sporty than it actually is.
The suspension is tuned perfectly for long distance highway driving. Think of it as the modern version of an old (floaty) 1970s Caprice Classic.
It looks and feels cheap enough to not have to worry about dings and dents (and excessive wear and tear from daily driving).
It's fast enough. Will it rip your face off from stoplight to stoplight? Heck no. But rest easy – you're not going to get smoked by a base model Civic (or equivalent).
I really like how quiet it is on the highway. Ripping down bumpy Michigan roads at high speed while listening to PBS NewsHour at low volume is what the Malibu does best.
The cloth material (on the seats and door panels) looks to be really durable stuff. You could probably dump an entire pot of chili inside the Malibu and wipe it off clean without anyone knowing it happened.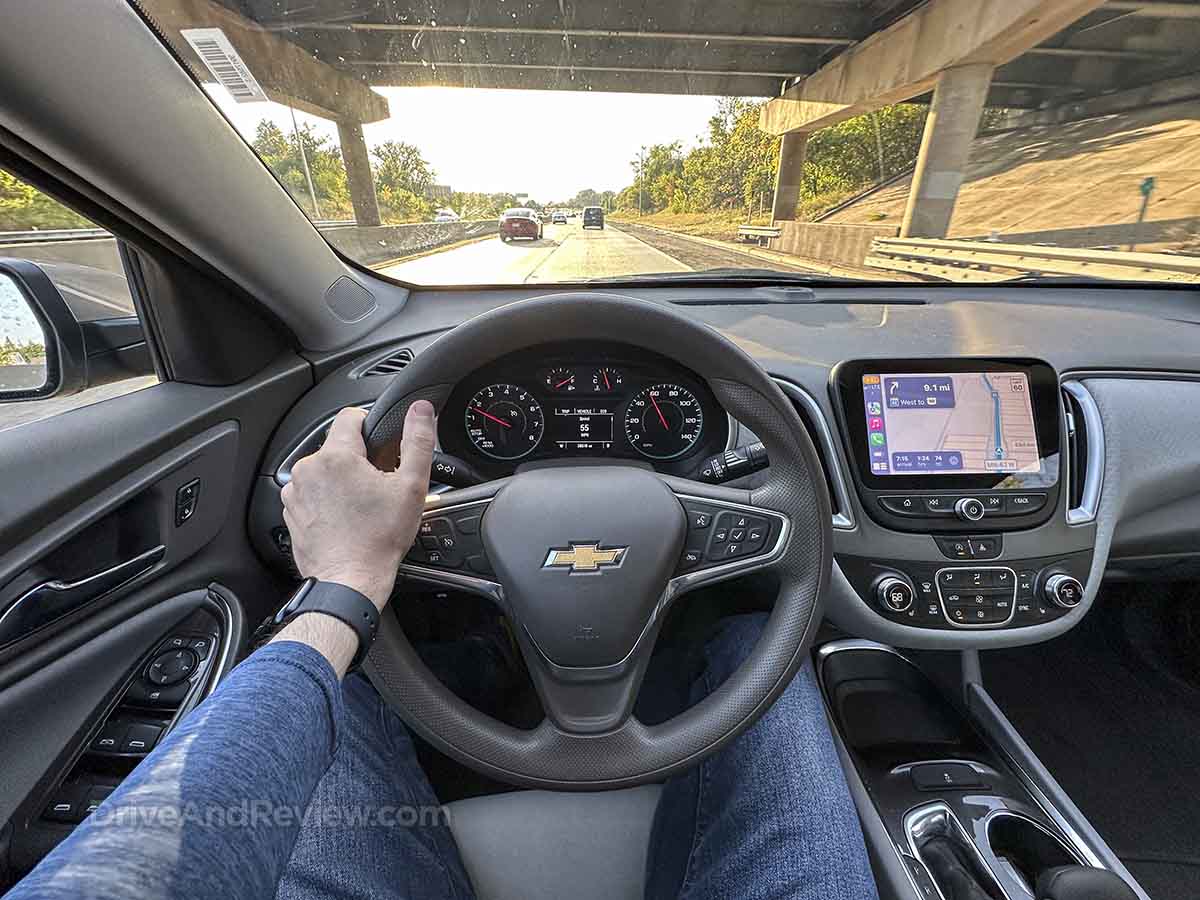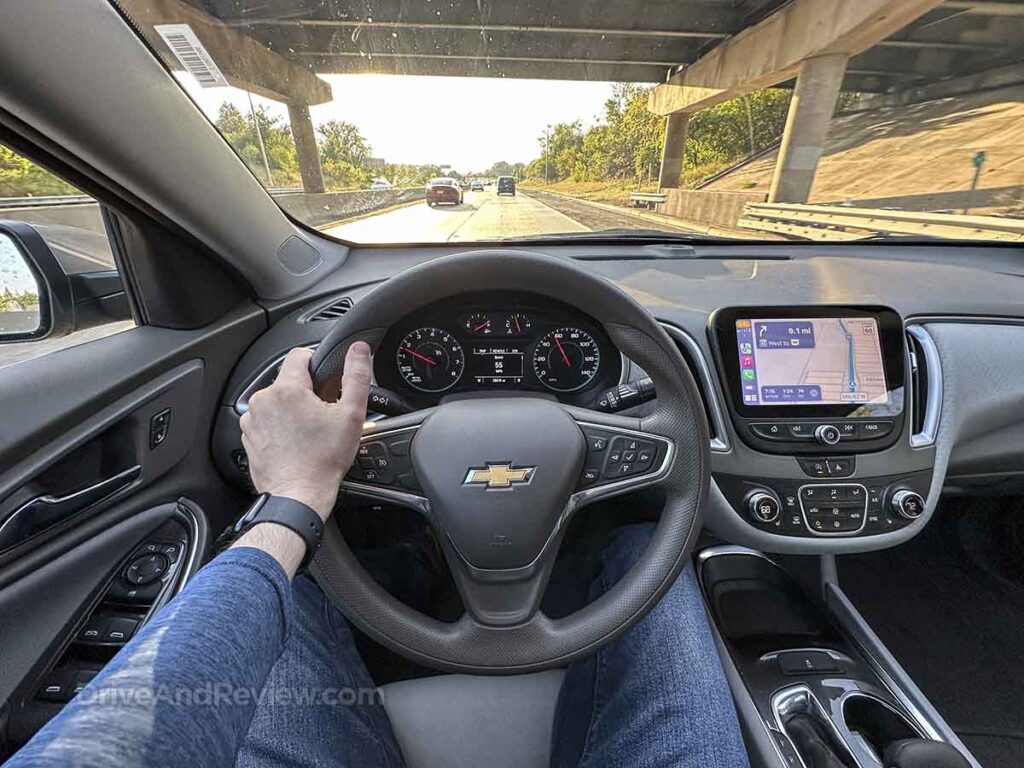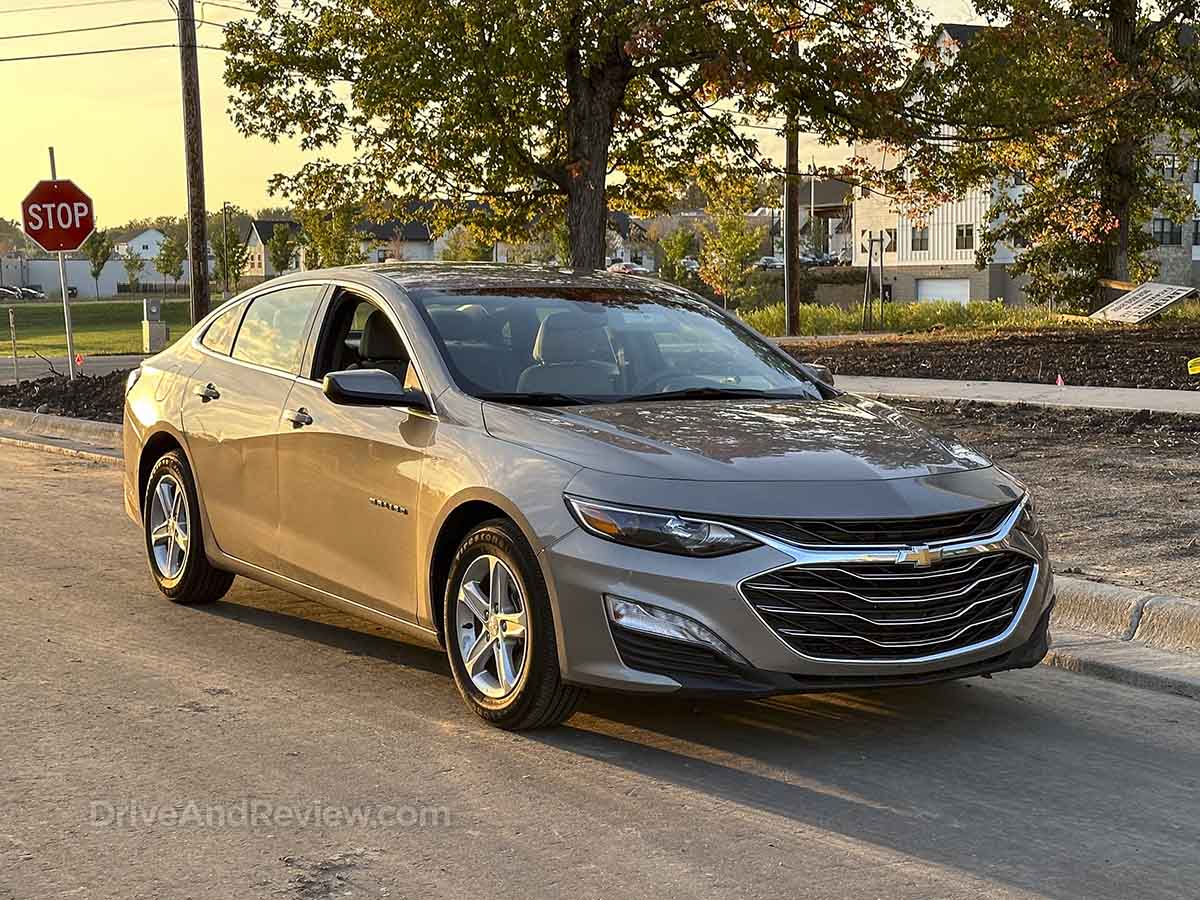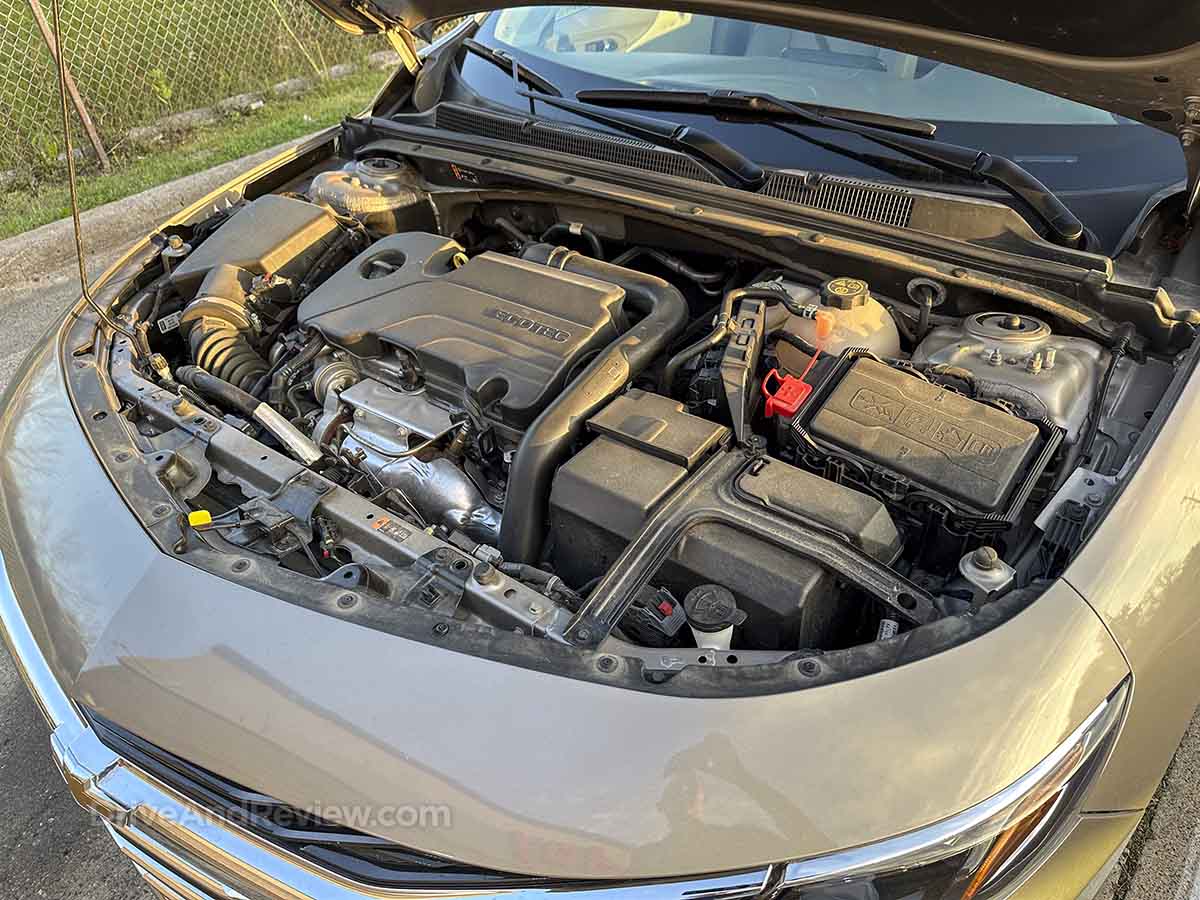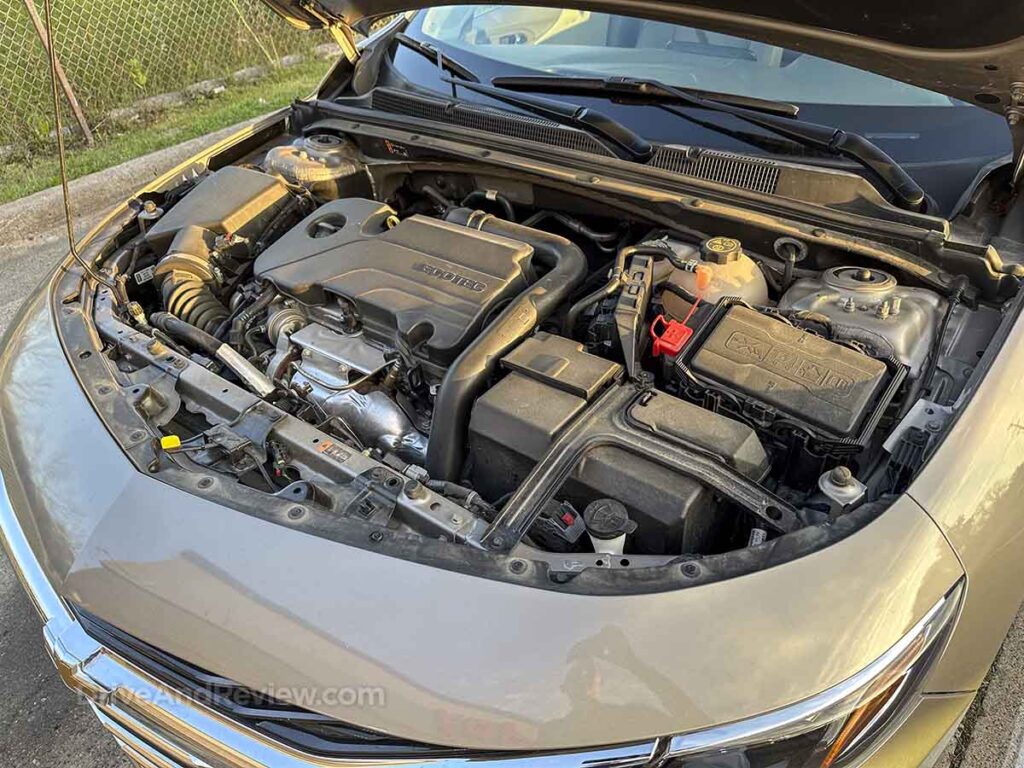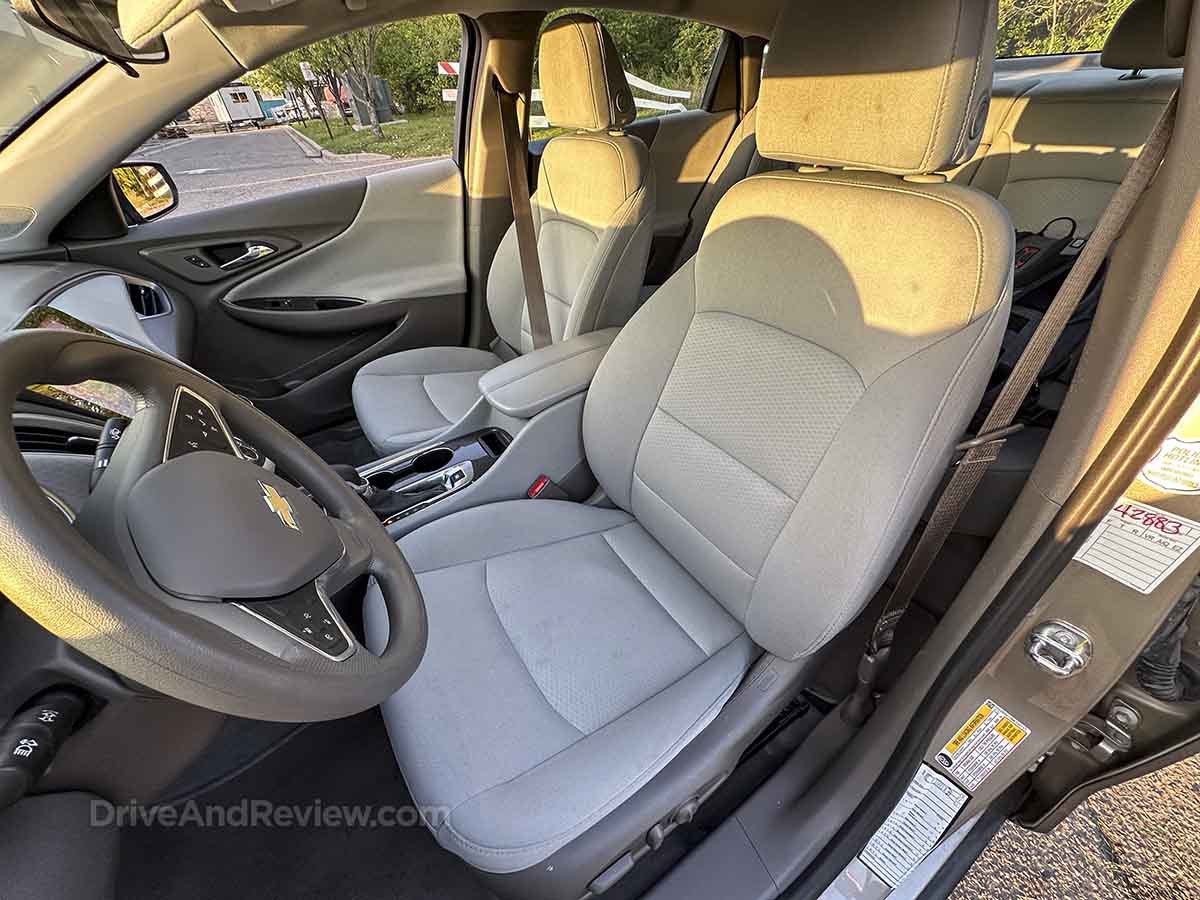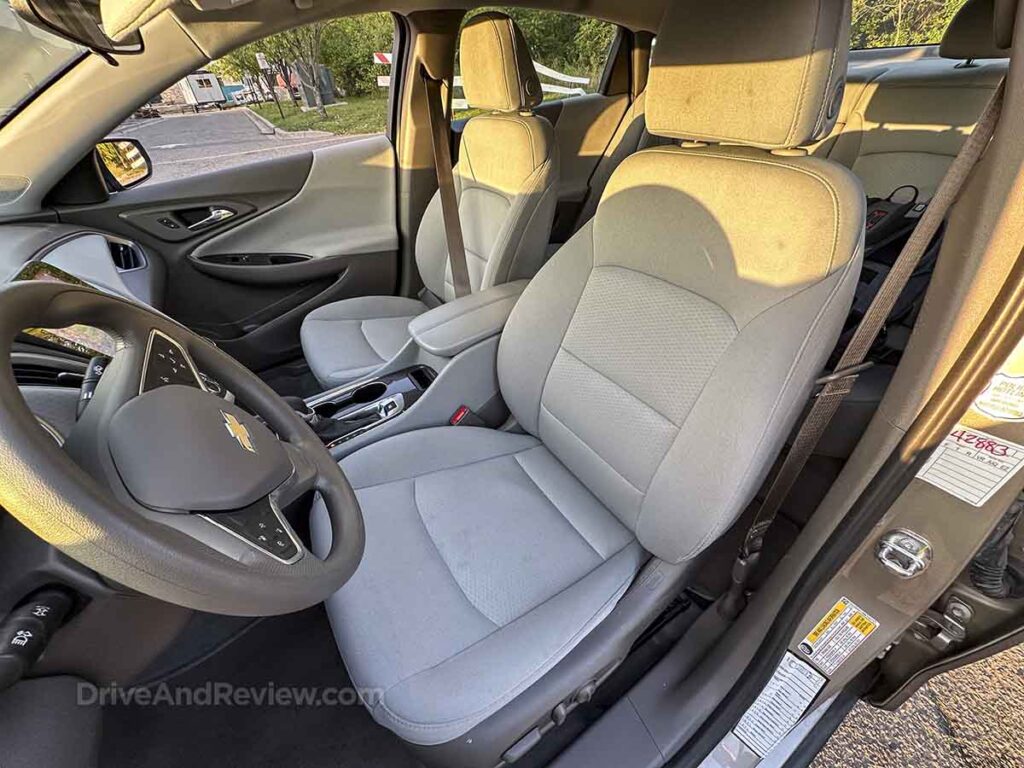 Cons
In specific color combinations (like you see on the car in these pictures), it's not hard to make it look like pretty much the most boring car on planet earth.
Everything about it feels cheap. There is a LOT of plastic on both the inside and outside of this car.
It feels a lot smaller on the interior than the pictures would lead you to believe. I am 5'-10", and even felt cramped from time to time.
Paint quality doesn't seem to be all that good. Orange peel is minimal, but both the clearcoat and base layer are thin (which will result a lot of annoying scratches).
The lack of lumbar support in the front seats is annoying. I know I say this in most of my car reviews, but the Malibu is just as bad as any mid range car I've driven recently.
The quality (and / or efficiency) of the climate control system is questionable. In the Malibu I drove recently, any setting below 74° resulted in ice cold air being blasted from the dashboard vents.
Anyone over 6 feet tall is probably not going to be all that comfortable in the rear seats. Legroom is fine, but their head will likely be rubbing on the headliner.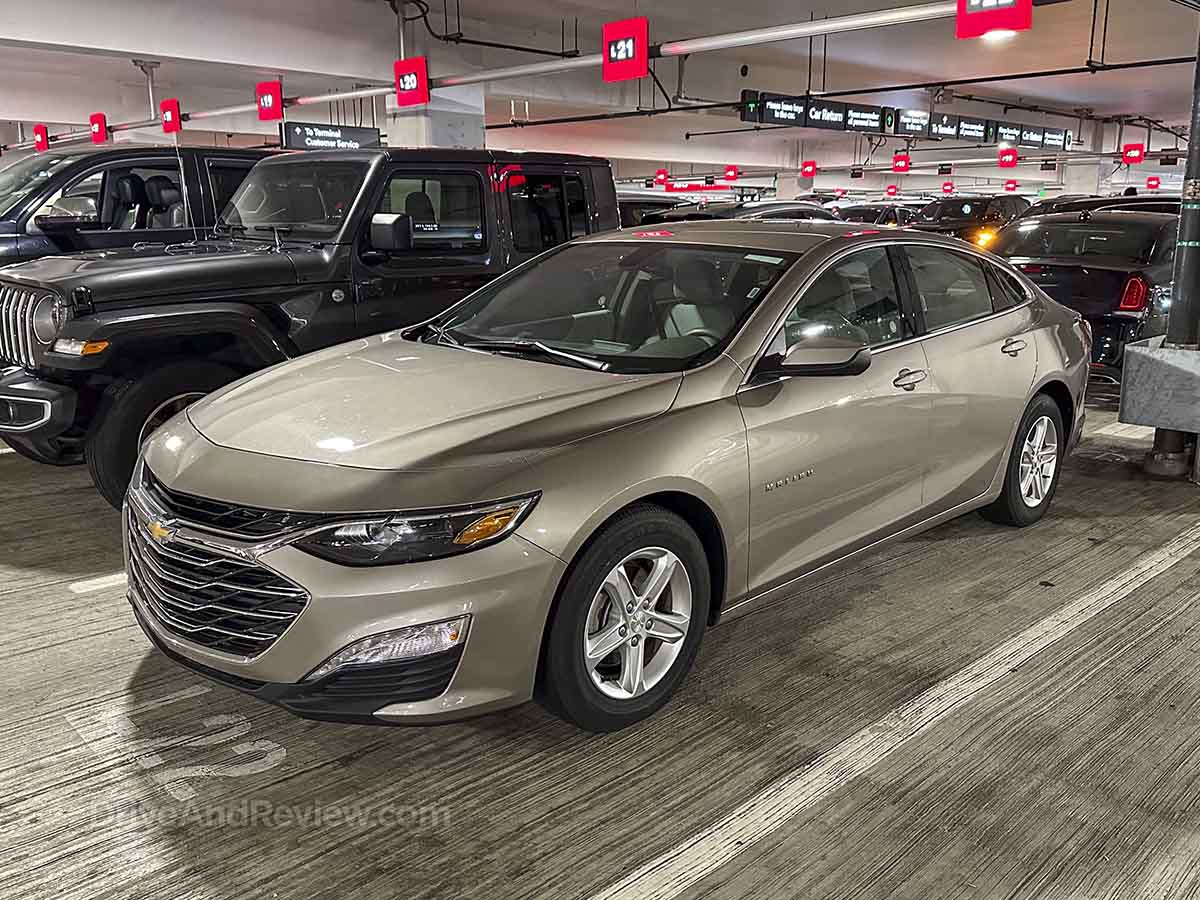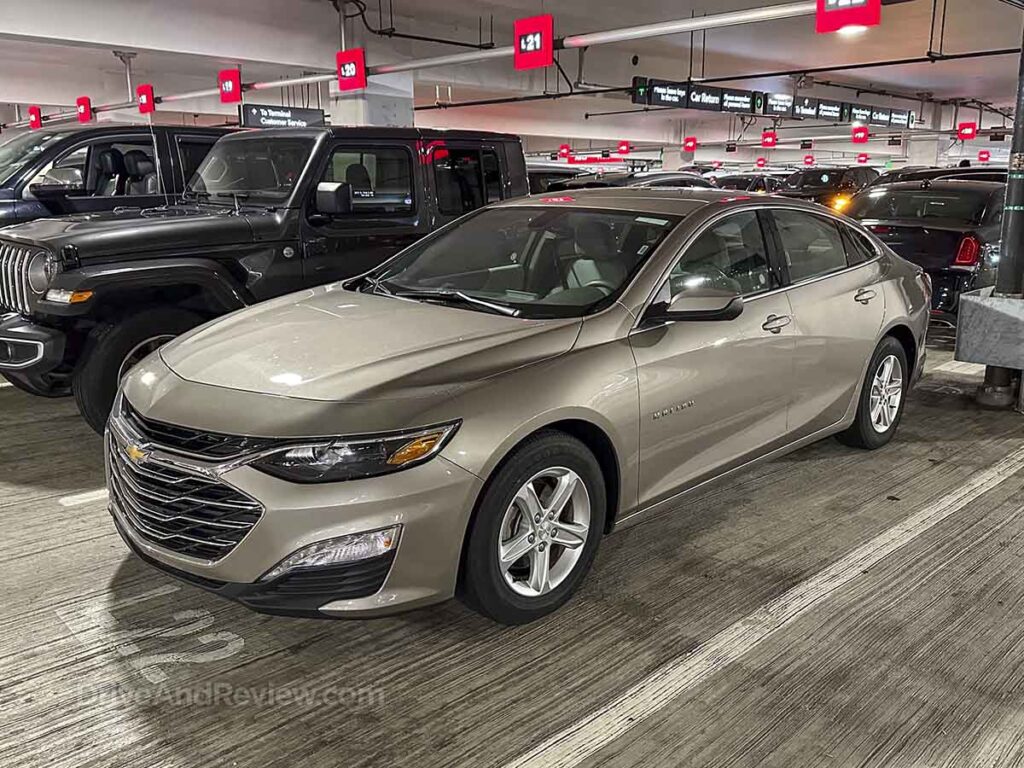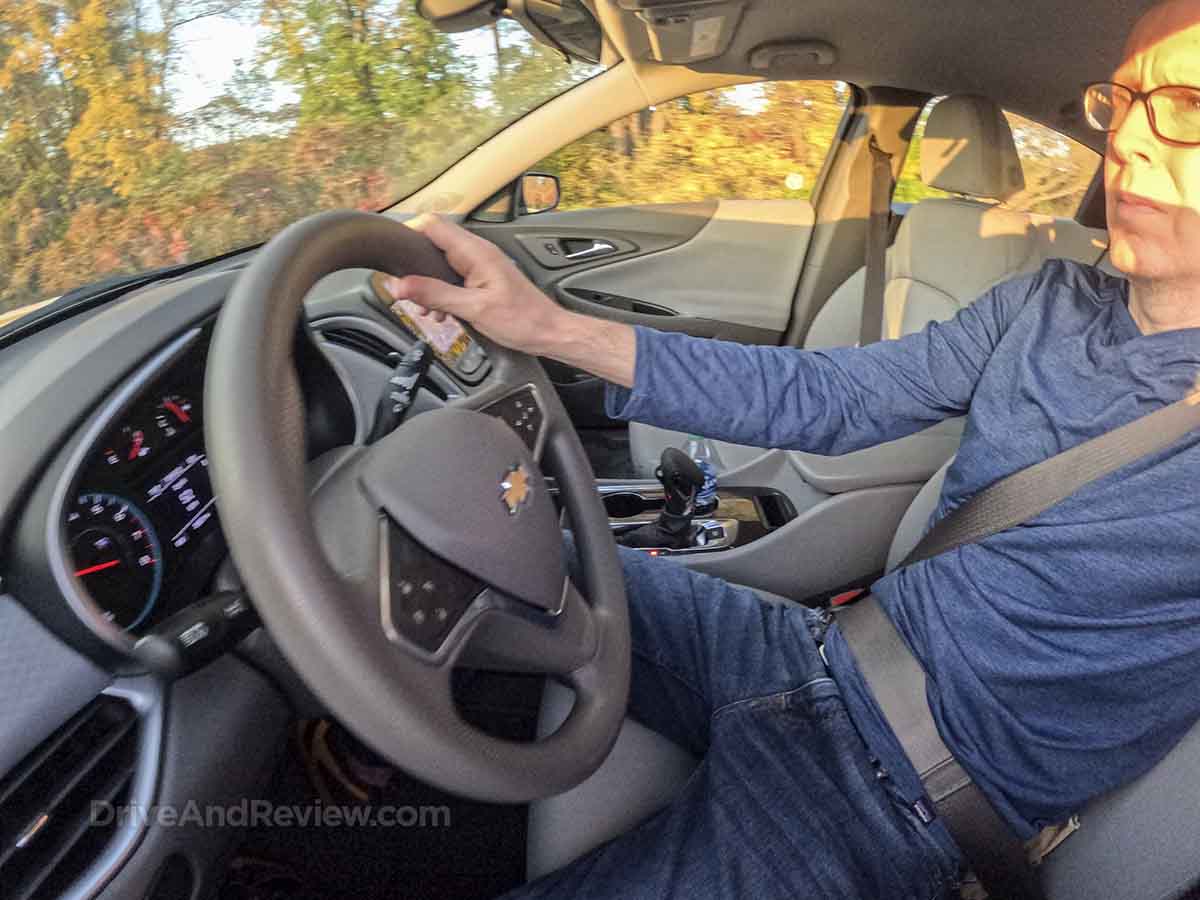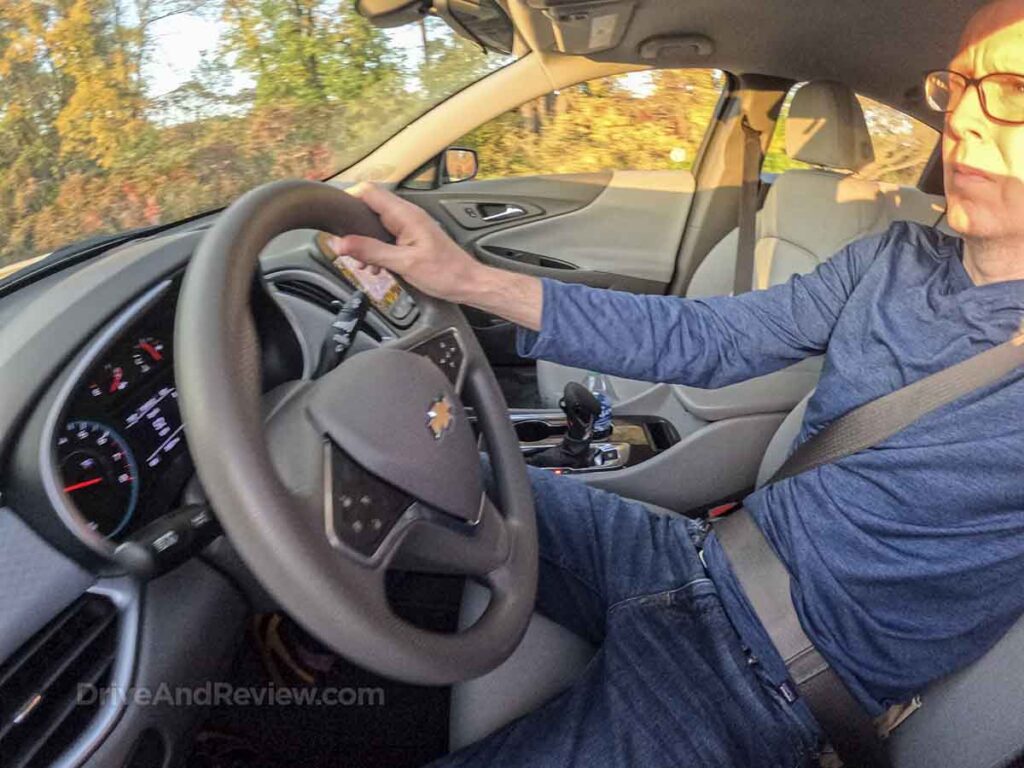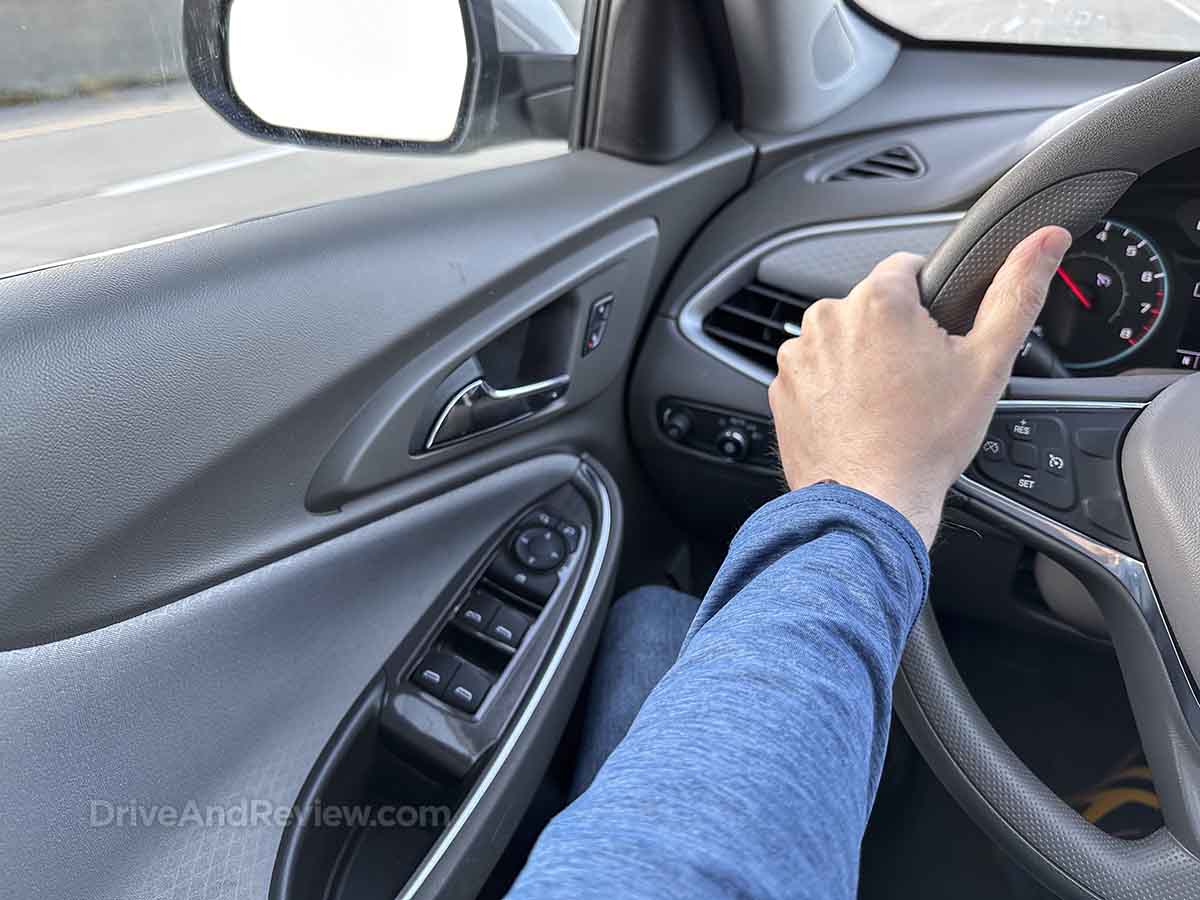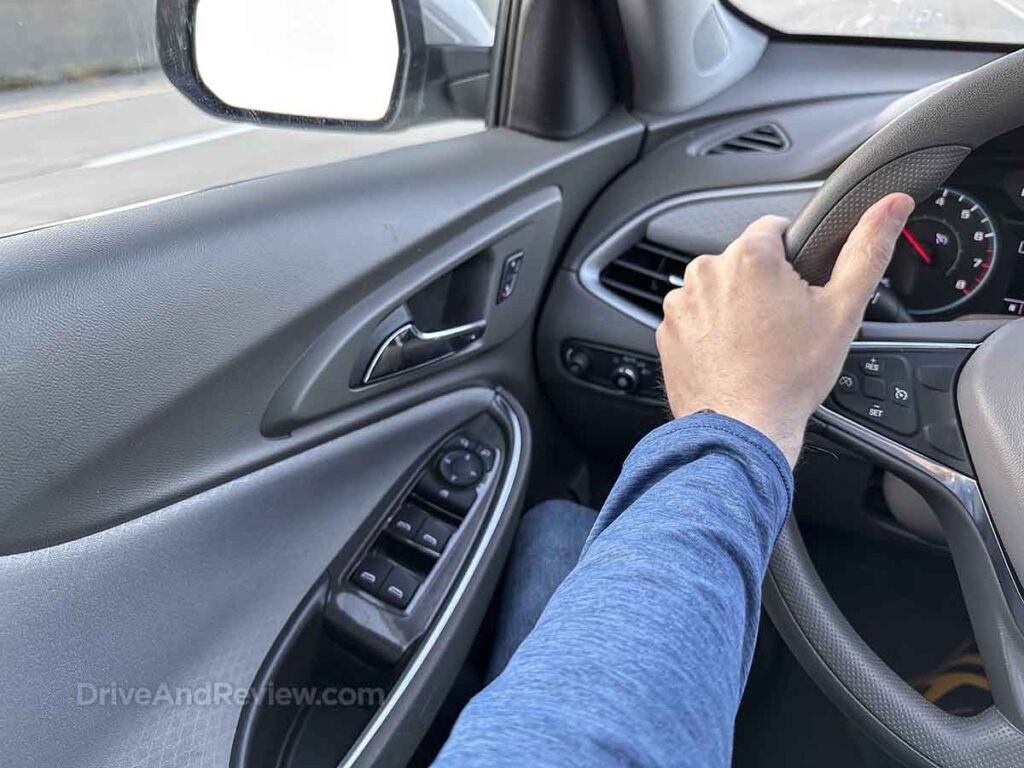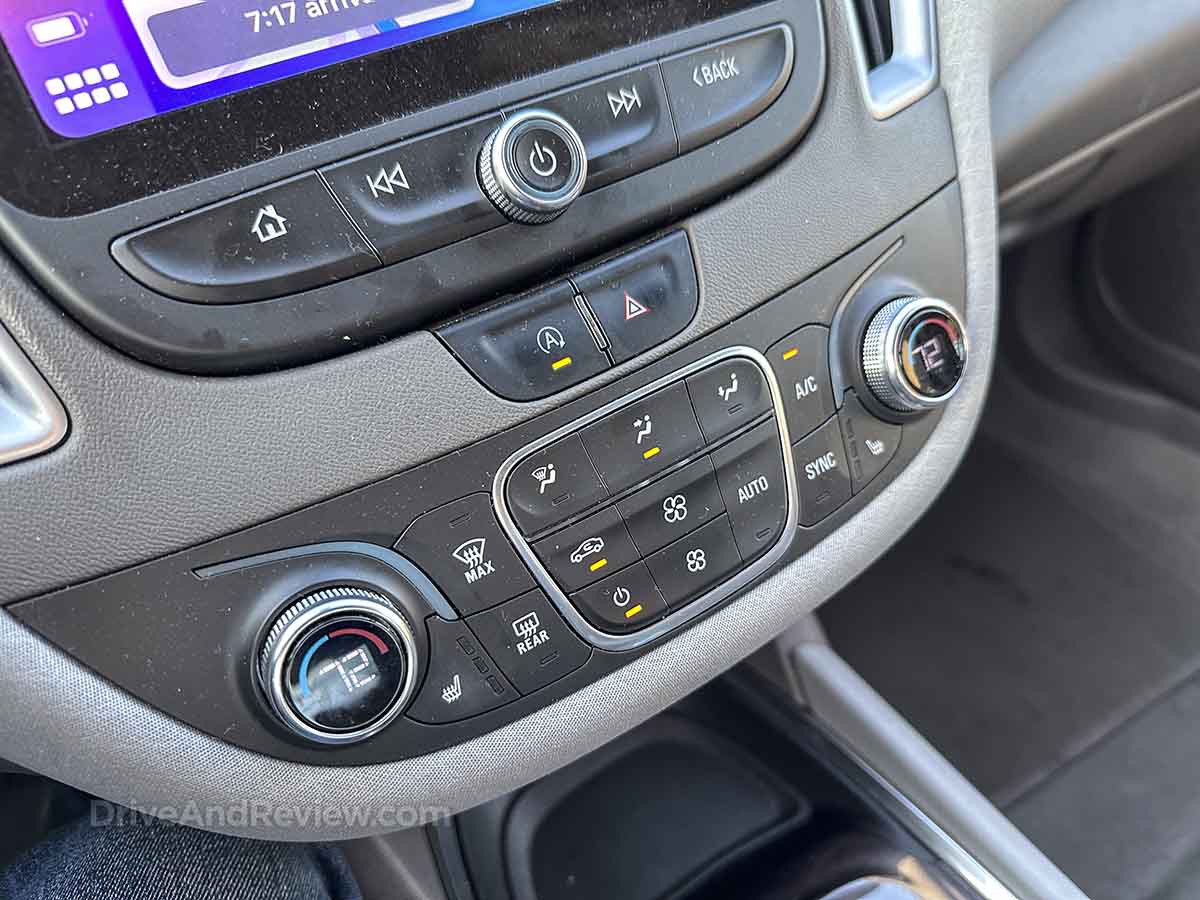 2 Reasons why you should buy one
If my list of pros (above) wasn't enough to convince you, the following two reasons are why I think the Malibu is worth getting:
1. It's really good basic transportation (with room for four adults)
If all you need is a really basic car with enough room to comfortably transport friends and family, the Malibu is hard to beat. It's very simple, easy to maintain, and not something you'll ever have to worry about. Drive it, park it, and forget it.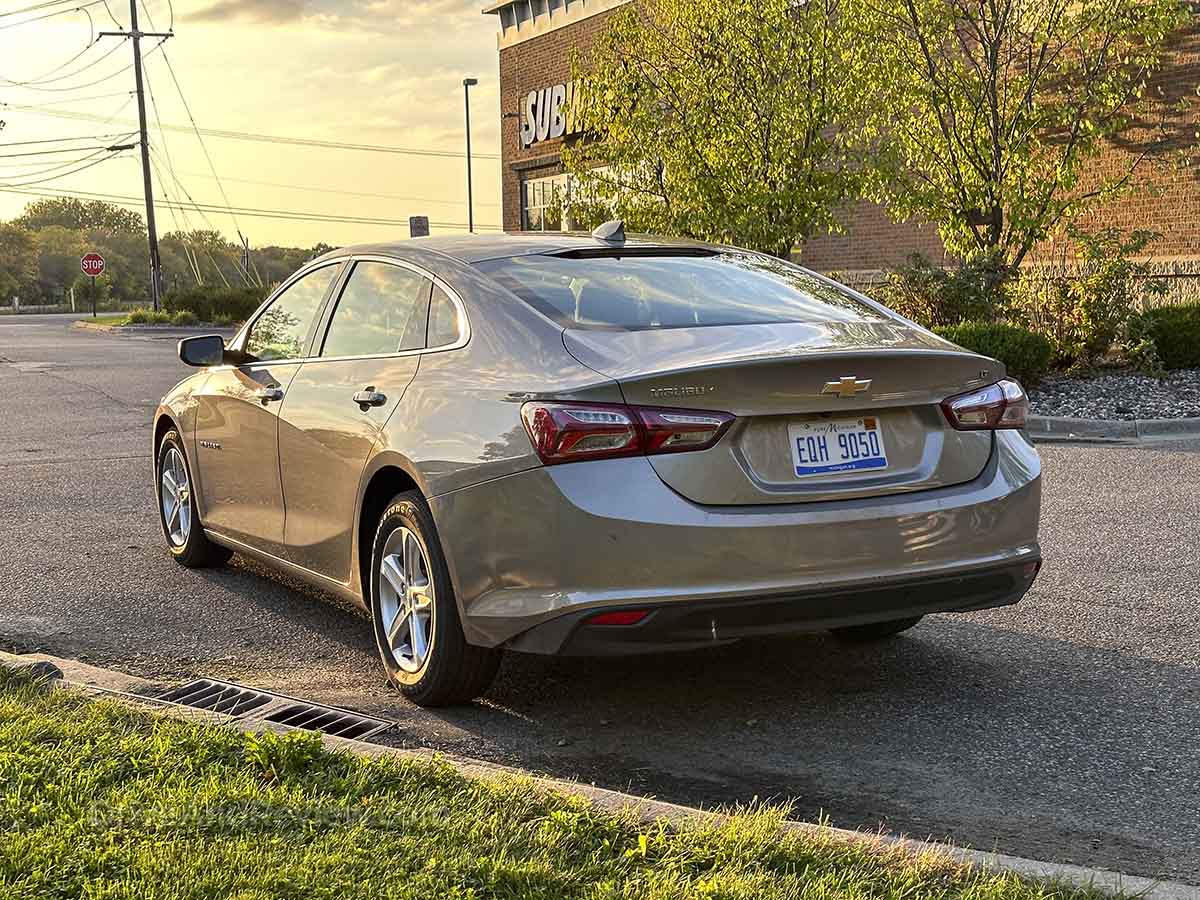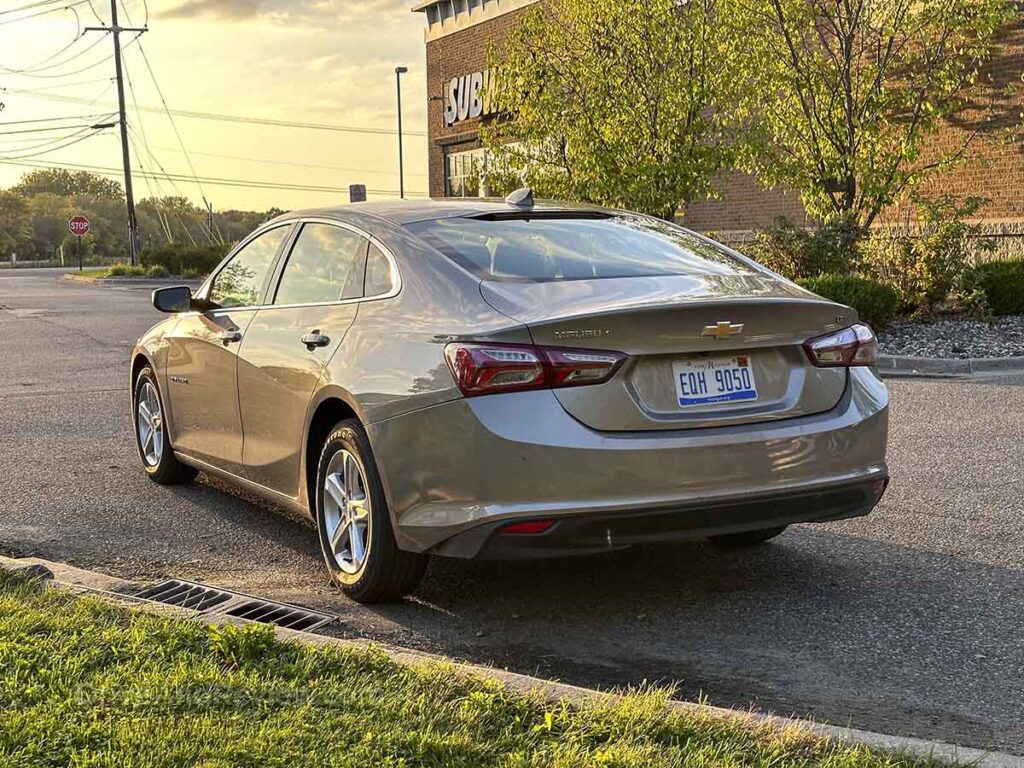 2. You want a car that can be serviced anywhere
At the time of this writing, there are 4205 Chevrolet dealerships across the Continental United States. Many of these are in very small towns with relatively low populations. Finding a place to have your Malibu serviced (and repaired) is going to be extremely easy. You won't have to drive far.
Not only that, the Malibu is relatively simple compared to other modern cars. Most independent mechanics will be able to maintain and repair it with ease.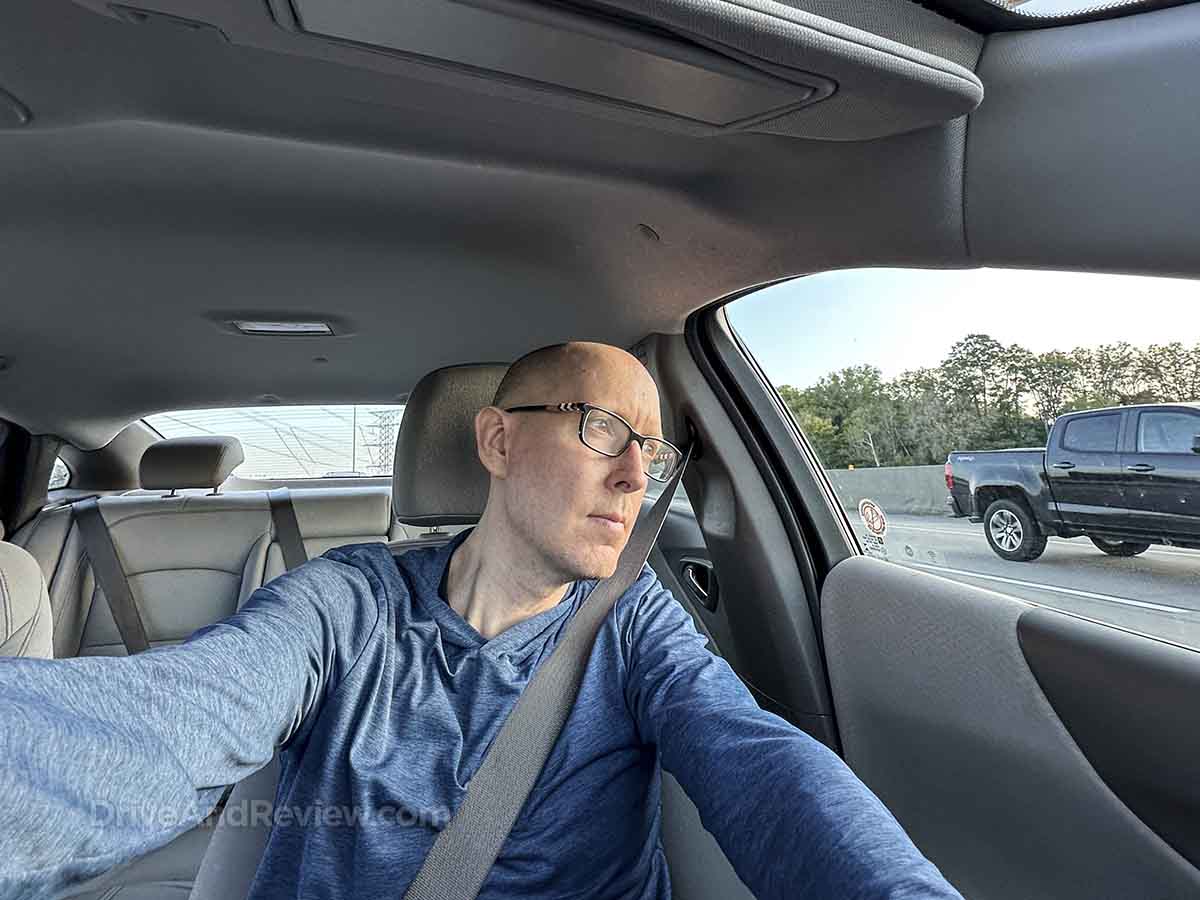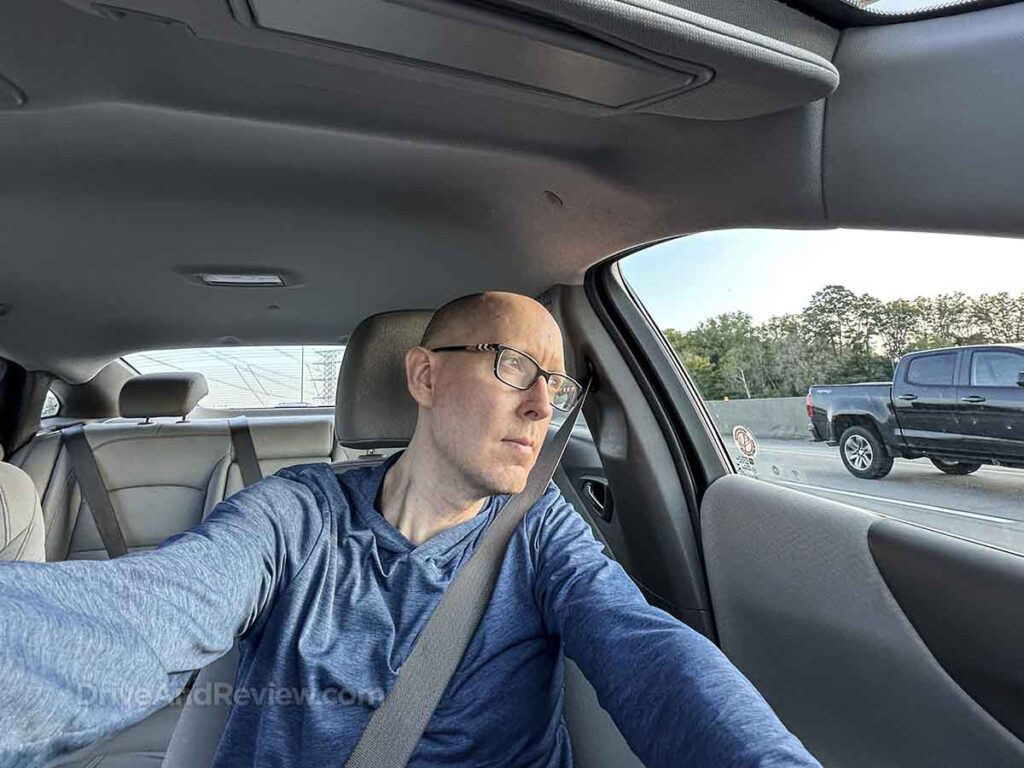 2 Reasons why you shouldn't buy one
Personally, buying a Malibu over anything else won't be the wrong decision for most people. It's a good car, but it's important to keep the following two points in mind:
1. It's the kind of car that broadcasts to everyone how freaking boring you are
As a car guy, I'm willing to bet nearly anything that buying a Malibu is a lot like buying a refrigerator. I mean, most people who buy cars like this probably have zero interest in anything automotive. Cars are nothing but necessary appliances to them. The Malibu exists to be a dependable (and unassuming) mode of transportation for people who just don't give a crap.
The problem is (at least for people who care about such things) is that it lets everyone else know that you don't care enough to drive around in something nicer.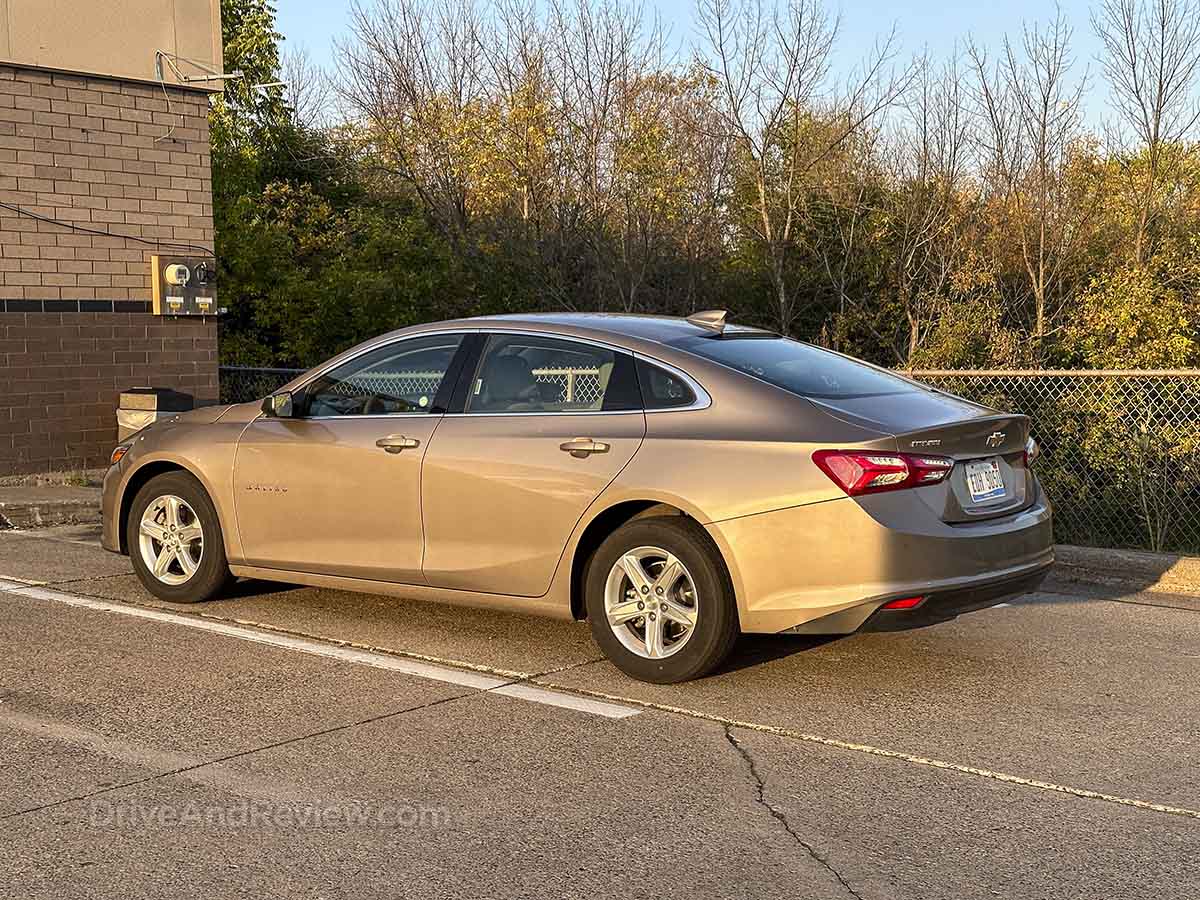 2. It's probably not going to last as long as other cars
Let's face it. The Malibu is a mass produced relatively inexpensive car. Much of it is plastic, and most interior switches and knobs feel light and cheap (even worse than all the cheap buttons and knobs you saw in my 2017 Kia Forte review). Any Honda or Toyota in the same price point as the Malibu is almost guaranteed to last longer.