Volkswagen Beetle pros and cons are contradictory AF
10 years ago, I wouldn't have been able to give you a list of Volkswagen Beetle pros and cons without it being skewed heavily towards the negative stuff. However, after getting the chance to drive the newest version recently, I was quickly reminded of how underrated it really is.
It's actually kind of fast
It's unexpectedly comfortable on long road trips
Outward visibility is obnoxiously good
On the other hand, it's kind of really ugly. It also made me feel like less of a man while behind the wheel, but I suspect that's my problem. I need to work on that, because the thought of picking one up as a daily driver has crossed my mind. How that happened I'll never know, because I didn't want to like the Beetle that much…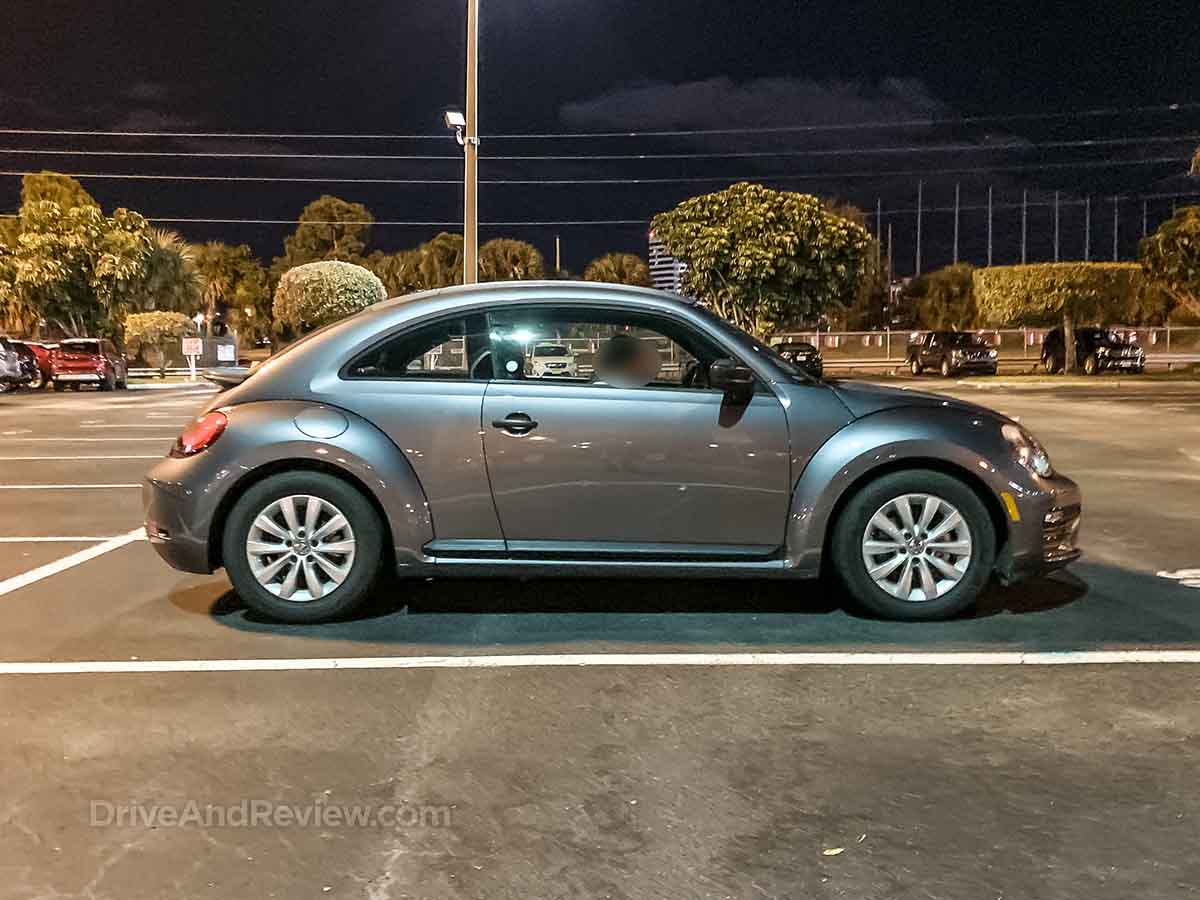 All the pros and cons of the Volkswagen Beetle
I'm dead serious when I say that the Beetle is a much better car than most people think it is. The following pros and cons list is all the stuff but I came up with during a recent drive of the car you see in these pics (a 2018 dark gray Beetle).
Pros
Driving at night is extremely easy in the Beetle. The dashboard is backlit in dark red, which works very well with the oversize gauge cluster.
The 2.0 L turbo 4-cylinder engine is a ripper. Throttle response is excellent, which makes it a very fun car to drive from stoplight to stoplight (as long as there isn't any traffic of course).
It's a really comfortable road trip car. After nearly 500 miles of highway driving over the span of 4 days, I was surprised at how quiet and smooth the Volkswagen Beetle is out on the open road.
Speaking of comfort, the front seats are more supportive than they look. I wasn't hunched over like an old man after 500 miles, which is very important to me in my advancing age.
Blind spots are minimal – which isn't all that unexpected given it's upright shape. It's basically a bubble (with huge windows), so you're not going to have any difficulty looking outwards in every direction.
The air conditioning felt like an industrial-strength freezer. In this day and age where global temperatures are rising, ice cold AC and is a definite plus.
The front seat area feels incredibly roomy and spacious. The dashboard felt really far away, and the center console was low enough not to block access between the driver and the passenger.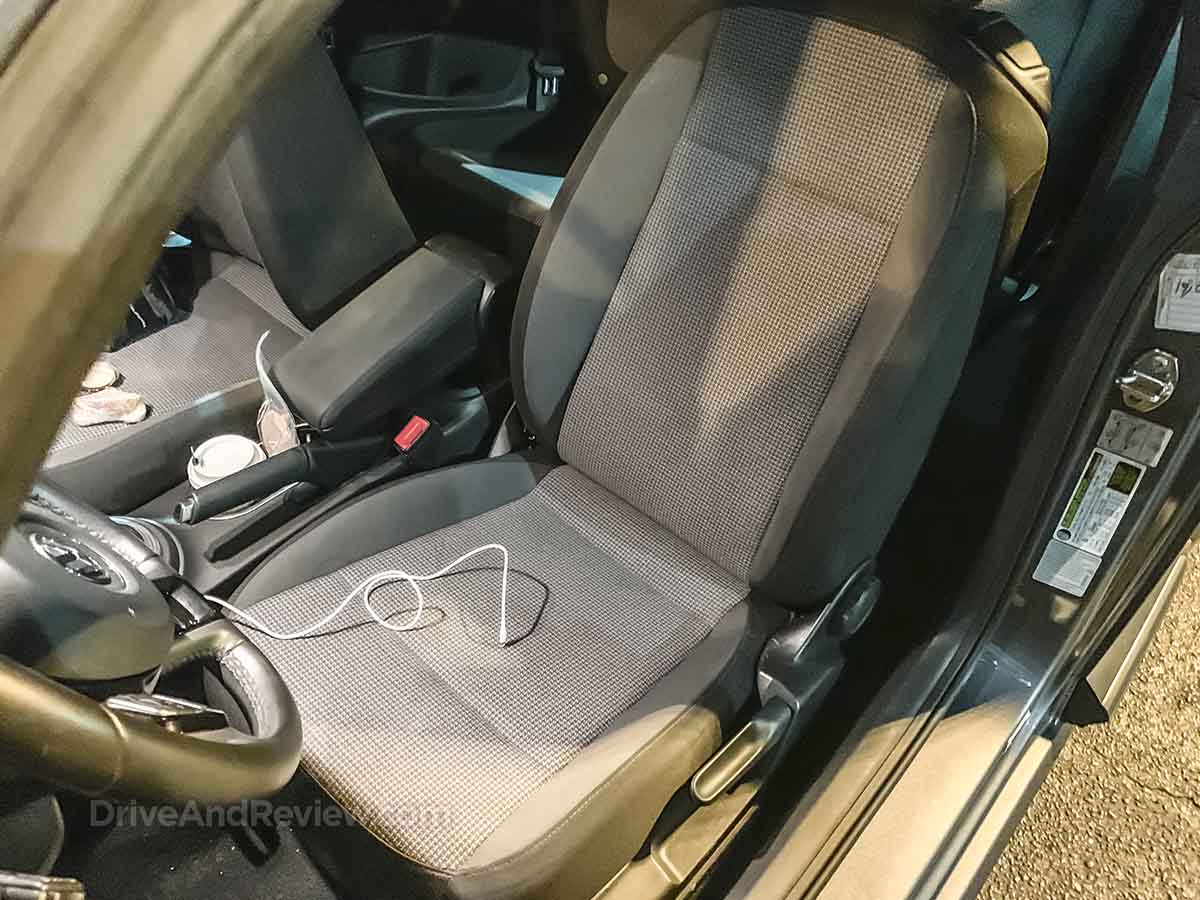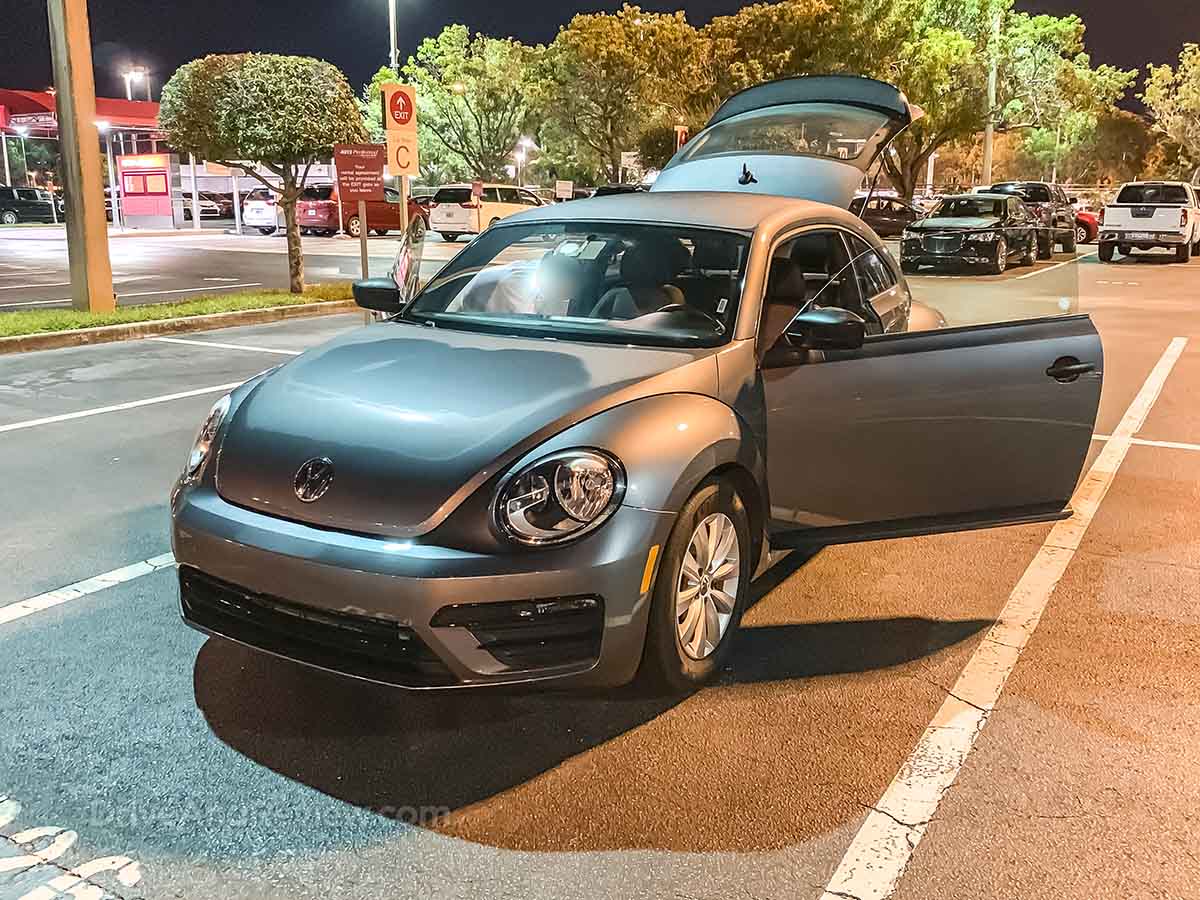 Cons
Gas mileage wasn't all that great. I suspect that this had a lot to do with my constant temptation to rip away from every stoplight at full throttle, but still. I only managed to get 19 miles per gallon on the freeway.
It's ugly. Looks are subjective, I know, sot anyone who likes the idea of driving a quirky-looking car won't have an issue with this. However, the Beetle looks like no other car on the road, and I don't like how it sticks out like a sore thumb.
Build quality is questionable. I've driven two of the newest-generation Beetles (this 2018 and a 2019), and both of them rattled like a 1979 Peterbilt dump truck. Trust me when I tell you that it's excessively annoying.
Storage space is minimal. This is a much smaller car than it looks, and we had a hard time getting two full-size suitcases in the back.
Rear seat space isn't very good. Not only that, those seats are difficult to access thanks to how little the front seats move forward on their tracks.
Volkswagen ceased Beetle production after the 2019 model year. Therefore, parts and service will continue to get more expensive (and harder to get) as the years go on.
It has a reputation for being a bit "not so manly." Not that there's anything wrong with that, but it's worth noting nonetheless.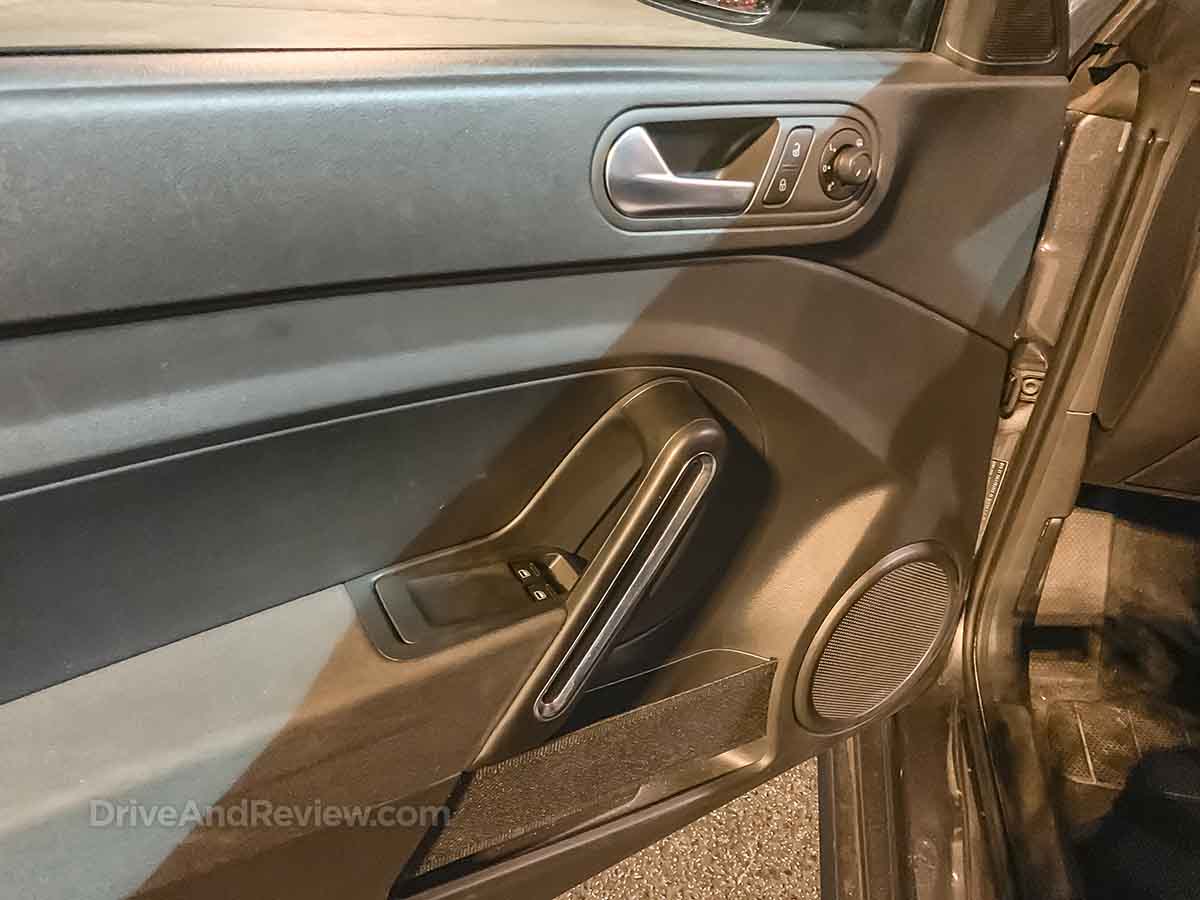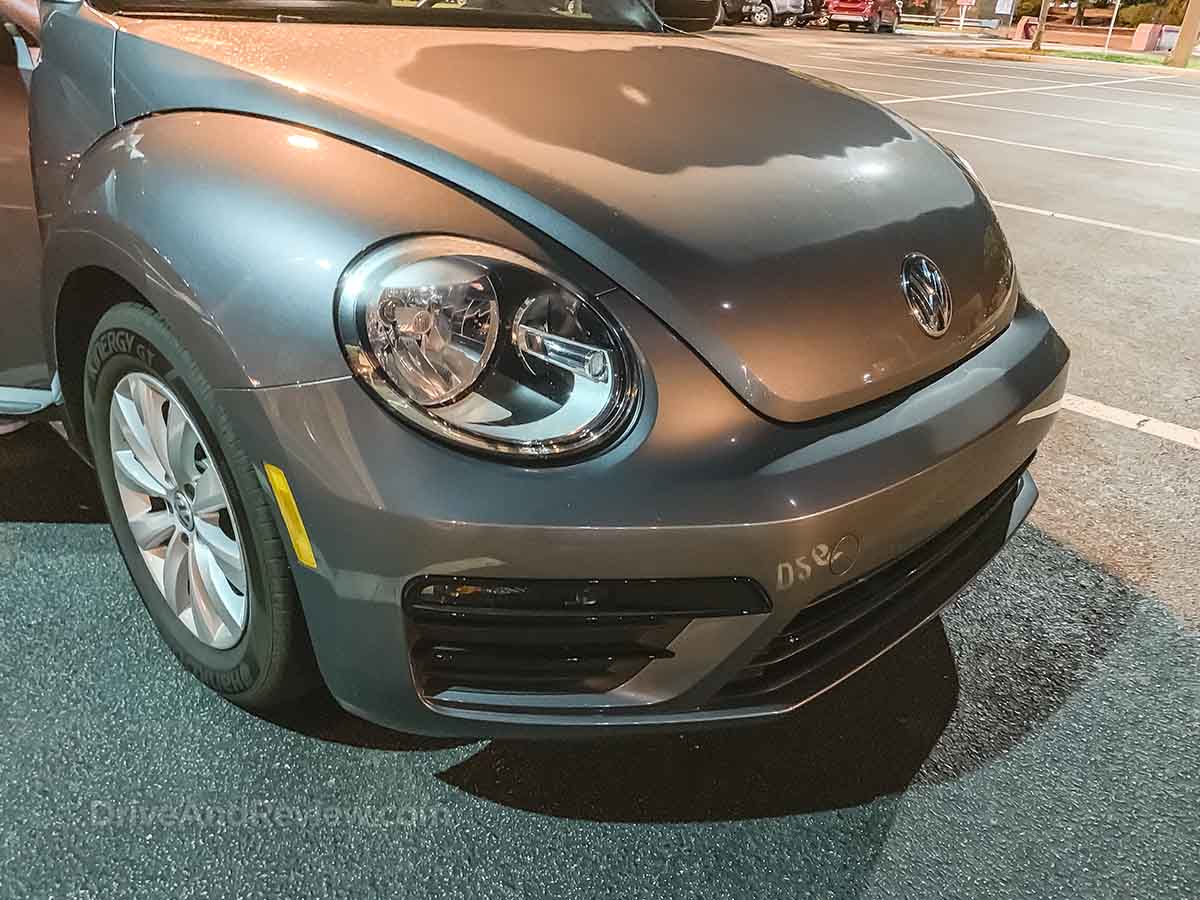 Two good reasons why you should buy a Volkswagen Beetle
Make no mistake about it. TheBeetle is actually a fun little car, and I can't think of many reasons why it wouldn't be a good daily driver for many people. If you're still on the fence, here are two good reasons why you should buy one:
1. It's not like all the other cars
Yes, I did call it ugly several times already, but that's just my opinion. The fact of the matter is that the Beetle is very unique looking, and it's perfect for drivers don't want to be like everybody else. Volkswagen only produced 31,626 Beetles in the final two model years combined, so it can probably be considered a rare(ish) car. At least compared to a Kia Forte or something.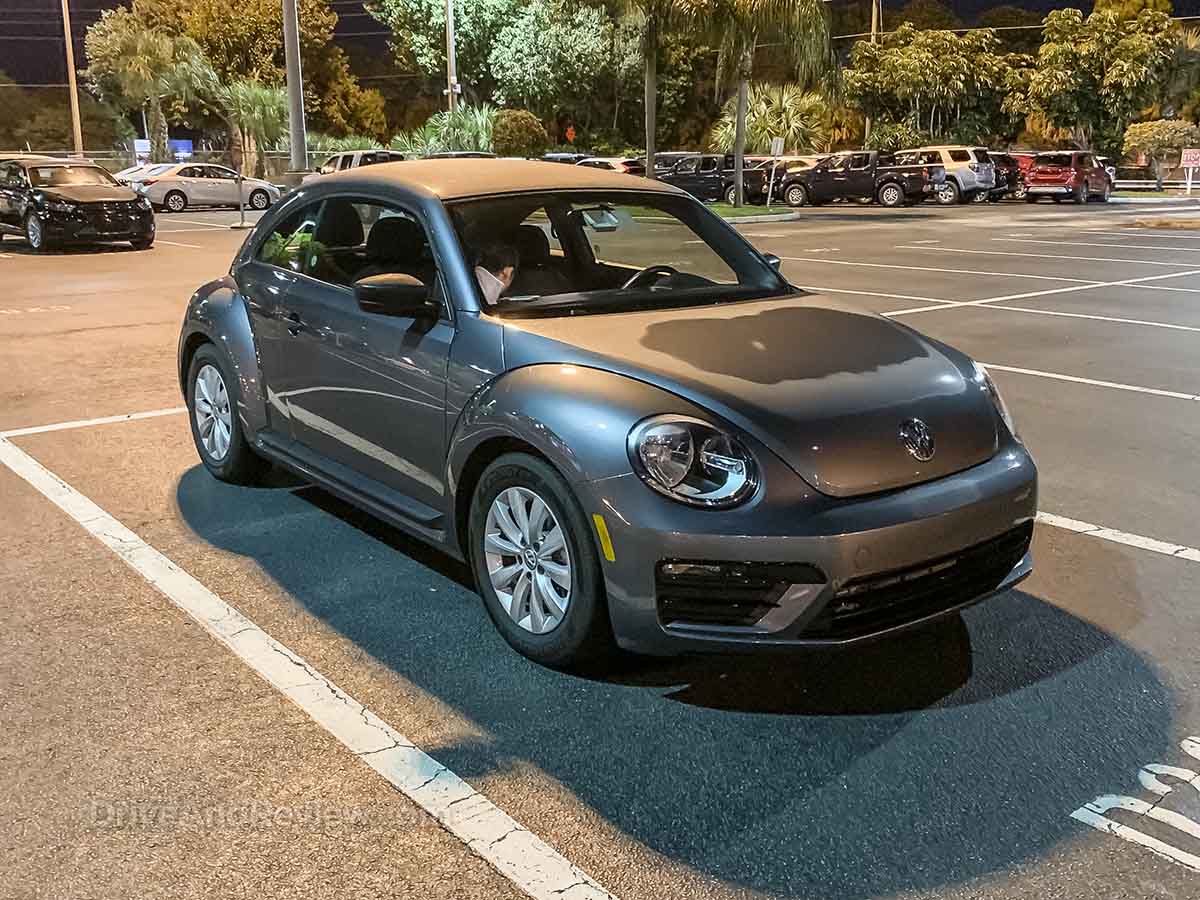 2. It's the perfect daily driver (for single people)
Outward visibility is excellent, the front seats are supportive, and it's a great highway cruiser. If you're not hauling around lots of cargo (*cough*kids*cough*), it'll work well as a unique-looking whip to get you from point A to point B.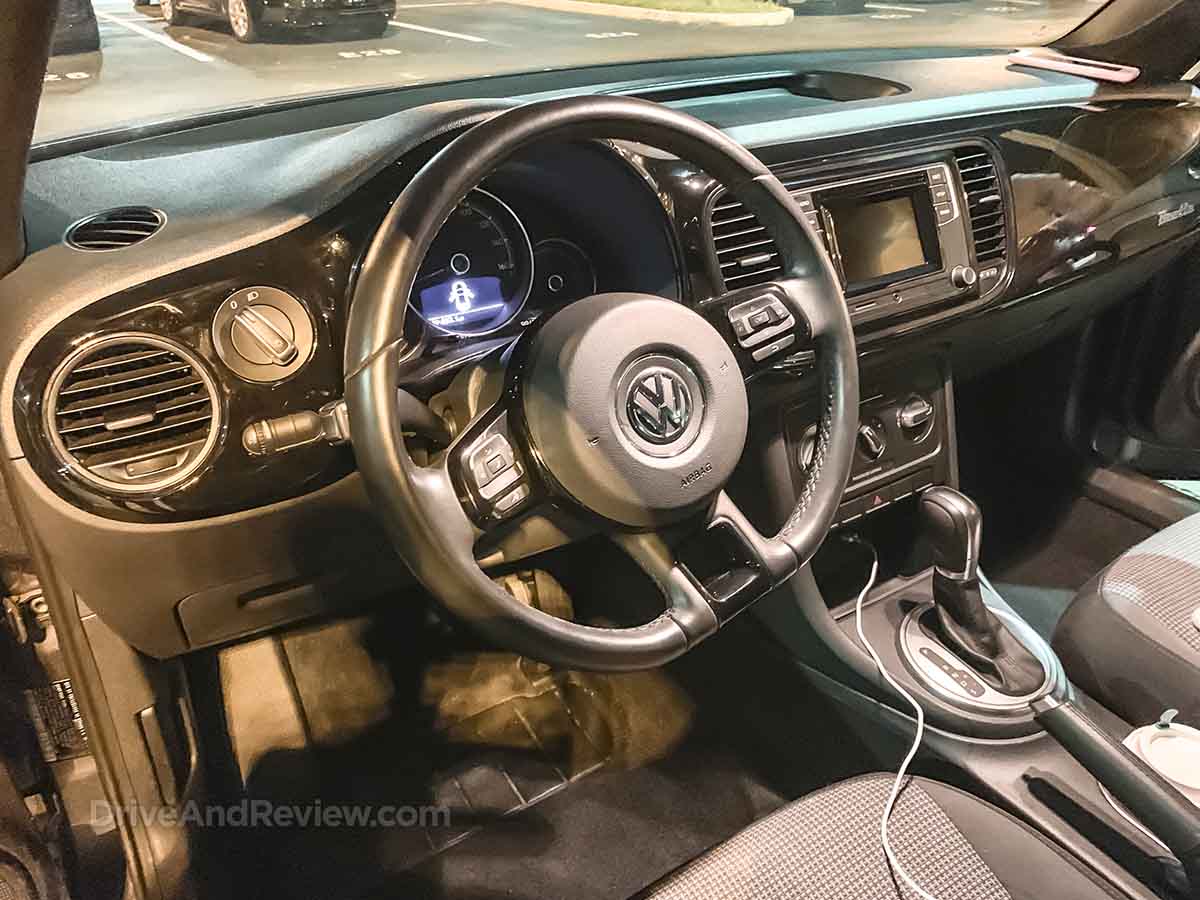 Two good reasons why you shouldn't by a Volkswagen Beetle
While I do consider the Beetle to be an excellent car for many kinds of people, it's definitely not for everybody. Here are two specific reasons why you might want to avoid it all together:
1. It's a terrible family car
Not only is the rear cargo area too small for spirited trips to the grocery store, you'll have a heck of a time trying to get a car seat (and your baby) strapped into the rear seats. Heck, even older children that don't need a child seat will have a difficult time squeezing in there. And they'll remind you about it the entire way to grandma's house. And school. And the grocery score. And so on…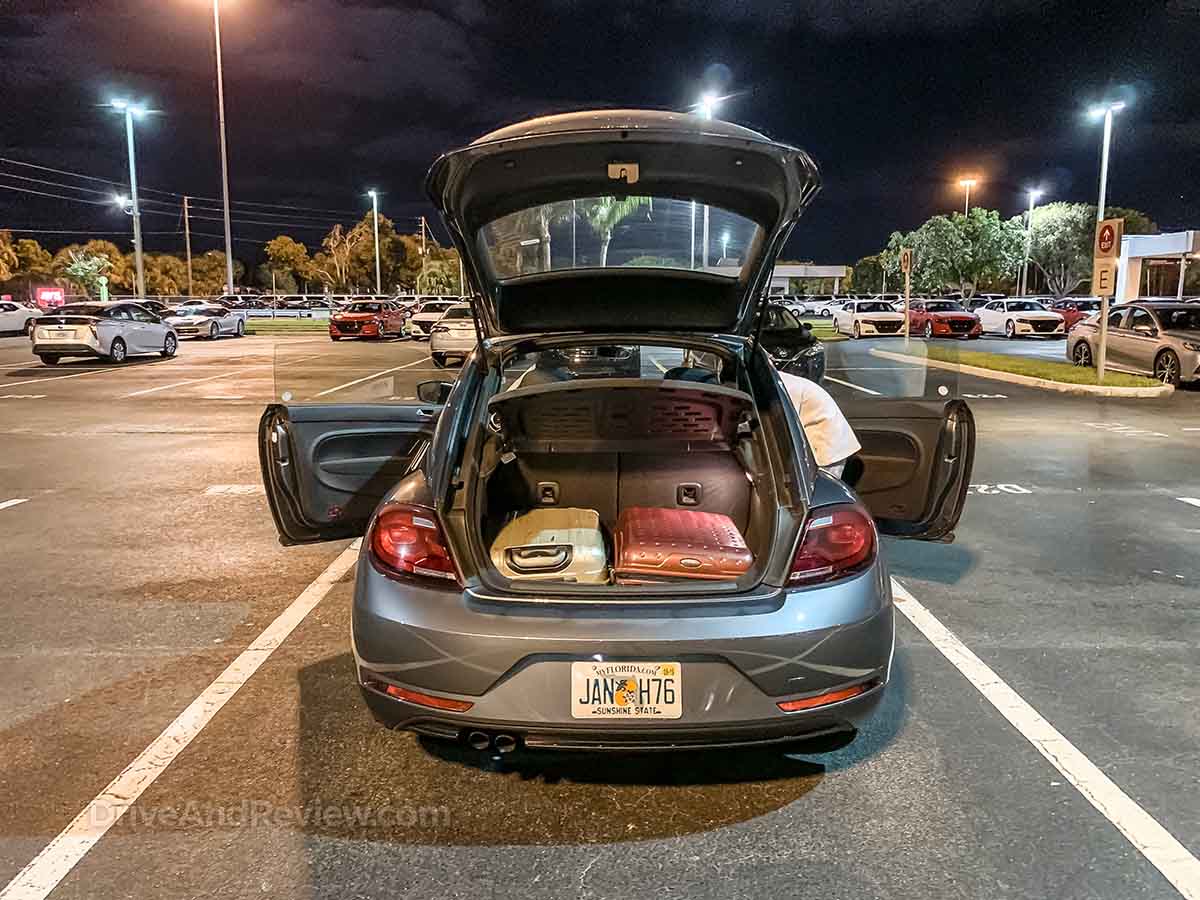 2. People will assume that they know *everything* about you
Just as how driving a lifted diesel truck with an an American flag hanging off the back labels you as a MAGA extremist, driving a Volkswagen Beetle (any model year) will label you as a tree-hugging bleeding heart liberal. Even if you're not. Then again, I don't think I've ever seen a MAGA extremist rock a Beetle before…