Ford 3.5 EcoBoost life expectancy is approximately 250,000 miles with the recommended level of maintenance. This statement also considers that the owner hasn't made any modifications or alterations in its lifetime. This figure was determined through both testing and owner records (which is explained in greater detail below).
3.5 EcoBoost Reliability Through the Years
This particular engine is very powerful for a gas-powered V6, especially when it comes to the turbo models. The 3.5-liter has comparable power to a V8 engine for those particular types, but even the original 3.5 non-turbo is a powerhouse compared to other similar engines.
This particular engine was unveiled in 2007. It was an effort to produce a better, more effective, and powerful engine and has (after a few modifications over the years) become known for being extremely reliable. With proper maintenance, it can deliver hundreds of thousands of miles without needing major repairs.
However, it's been plagued with minor problems through the years. One of the most common issues is that the oil tends to break down at a faster rate compared to other engines. The is due to the stress inflicted by the turbos.
Those who may not be familiar with previous years of the F-150 engine were not having consistent reliability and were plagued with many issues. Once the EcoBoost came into play, the overall reliability improved. However, there were still issues needing to be worked out, which would eventually happen over time, especially after the remodel in 2017.
What Years Were the Most Unreliable?
The 2011, 2013, and 2015-year models tended to be the most unreliable and have more problems. In the 2011 model, there were nine individual issues cited related to the engine. Some of those problems included stalling and loss of power. These issues required some updates and calibration of the PCM to rectify those problems.
Concerning the problems for 2013 and 2015, the valve cover adapter tended to cause the issue in most cases and was an easy repair. Some had smoke coming from the exhaust system. I didn't notice any smoke when doing my 2015 Ford Escape SE review (that particular vehicle had the EcoBoost), and I didn't even know that the problem existed at the time.
In the following years, Ford was able to modify this issue with a new valve cover adapter and solved the problem.
After the new edition was released in 2017, the reliability issues changed. However, owners from years with many problems needed modifications and upgrades to help them keep their trucks on the road.
What Years Were the Most Reliable?
The years since the 2017 re-release of the EcoBoost engine, especially the 2018 model, have been the most reliable. The 2018 model remains one of the favorite years for EcoBoost enthusiasts because it offers plenty of features and power without the bugs the previous years faced.
Ford was able to work out some of the major bugs that plagued previous years and managed to increase overall dependability dramatically.
Today, Ford buyers can purchase with relative confidence, knowing they have a good truck designed to last without any significant reported problems that would decrease the longevity or require them to replace the engine or the whole vehicle.
Overall, however, the Ford 3.5 EcoBoost should be a good choice – just be sure to choose a model with upkeep records and avoid the models with the most issues discussed in this article.
How Long do Turbos Last on the 3.5 EcoBoost?
The 3.5 EcoBoost life expectancy has improved greatly in recent years, and Ford reports the turbo engine to offer approximately 150,000 miles. However, if you take care of the engine and get regular maintenance and services, it can last up to 250,000.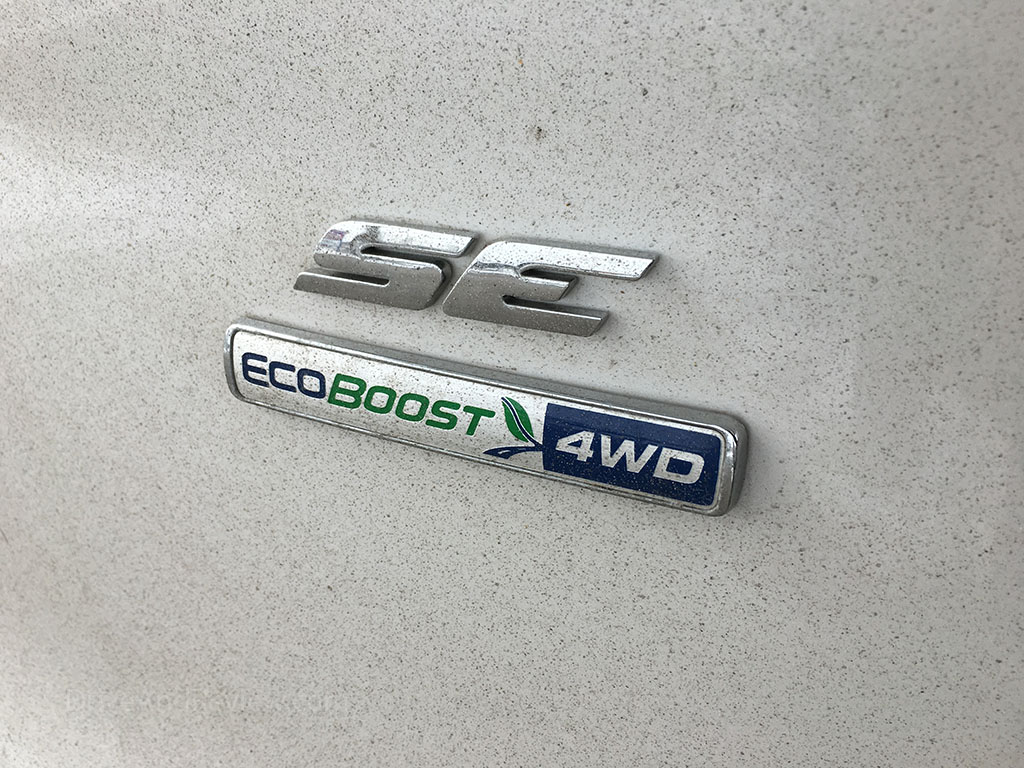 Of course, this figure depends on several factors, and not every EcoBoost owner will see this result, even if they provide the best care and maintenance possible.
Although many have opinions and speculations, no one can really know how long the engine will last because it is determined by the owner's driving habits, the terrain in the area, and individual unique issues every car or truck may have in its lifetime. It is important to note that turbos may not last as long in hilly terrain or areas with excessive rain or humidity.
Is the 3.5 EcoBoost a Good Engine?
Overall, most professionals and car review and rating entities would say that the 3.5 EcoBoost engine is indeed a good, reliable engine. It gives the same power as the V8 models, but it conserves fuel and provides a range of benefits the V8s can't offer. The turbo is a powerhouse for a smaller engine and is worth the investment for turbo enthusiasts.
As a real world example, I much prefer the EcoBoost in the Mustang compared to the base V6 in the Dodge Challenger. The EcoBoost feels far more serve-happy and responsive to me, whereas the larger V6 runs out of power above 3500 RPM. Be sure to read my full Dodge Challenger vs Ford Mustang comparison for more of my thoughts on this.
Another way to understand how well the 3.5 EcoBoost stacks up to the competition is to cross-reference it against my list of the most common problems with the GM 2.7 L turbo engine (a very similar design).
Common Problems with the 3.5 EcoBoost Engine
Although the 3.5 EcoBoost engine is superior for delivering power and economy with the capability of offering between 320 and 647 horsepower, it isn't without its problems. Although the later years have few issues, they may not be entirely free from them, and you should pay special attention to the years before 2017.
Here are a few of the most common problems seen with this particular engine over the years:
Timing chain – The timing chain problems with the EcoBoost are associated with insufficient attention to oil changes. This particular engine, especially the turbo model, is sensitive to soil conditions and requires strict attention for longevity.
Intake Valves – Carbon build-up tends to be a problem with the 3.5 EcoBoost because it features direct fuel injection. Eventually, you get airflow issues, which cause a loss of power.
Intercooler Condensation – This problem causes acceleration and misfiring, especially during rainy periods. The water from roads or humidity can get inside the intercooler causing extended issues. Although efforts were made to rectify the problem, these issues still crop up from time to time.
Calibration – Software malfunctions and glitches were to blame for calibration issues up until the re-release in 2017. This problem caused loss of power and stalling, but later models don't have this issue. For the record, this was one of the most common problems with Ford 2.7 EcoBoost as well.
Tips for Making Your 3.5 EcoBoost Engine Last Longer
The most critical factor in extending your 3.5 EcoBoost life expectancy is regular maintenance. Don't try to push the oil changes too far because it causes a wide range of issues, as outlined previously.
If you're currently leasing a vehicle with the 3.5 EcoBoost, make sure you take it to your local Ford dealership for a service to prevent issues with workmanship or service.
Try also to use synthetic oil and try to change the oil every 5k miles to prevent issues from developing. If you begin to notice power failures or problems with the timing, get it to the dealership or a licensed repair shop immediately to prevent further damage.
Don't have an unlicensed mechanic do upgrades or provide service and parts because it may affect the performance and longevity of the vehicle.
The Best Places to Get Parts for Your 3.5 EcoBoost
Amazon is one of the best places online to get parts for the 3.5 EcoBoost; however, there are also few other good options.
One of the other alternatives is Stage 3 Motorsports; they have a wide variety of parts and upgrades to choose from at competitive prices.
You can also find a good variety of parts for all models from Full Race, a respected online parts and accessories provider specializing in racing parts or parts for turbo engines.
If you want to get a good deal on used parts and you can't find them locally at a salvage yard or used parts supplier, you can usually find them on eBay.
Just remember that every online retailer is different, so it is important to order from an established seller with good reviews to help eliminate quality and timely delivery issues.