It's been many years since I've last been to the Detroit Auto show – I can't recall exactly what year was my last, but I'm guessing it was in 1994 based on the fact that I was in college at the time, and I remember very clearly which roommates I went with. It could have been 1995, but I'm going to just say it was '94 for the sake of not having to think too much about it. I didn't take any pictures that year, but you may recall the pictures that my father took during our trip to the same show in 1987. Yeah – the Detroit Auto Show and I go waaay back.
Now that I'm living in San Diego, it's not so easy to make it out there anymore. But last November I decided that it's been far too long since my last visit and thought it would be great to check it out once again. I made the reservations without hesitation and prepared myself for the onslaught of the notoriously brutal January weather in Michigan. Cold weather be damned, this was going to be great!
I took a lot of pictures of the show at Cobo Hall, but for the sake of interest, I'll just post what I thought was the most interesting. Let's get on with it, shall we?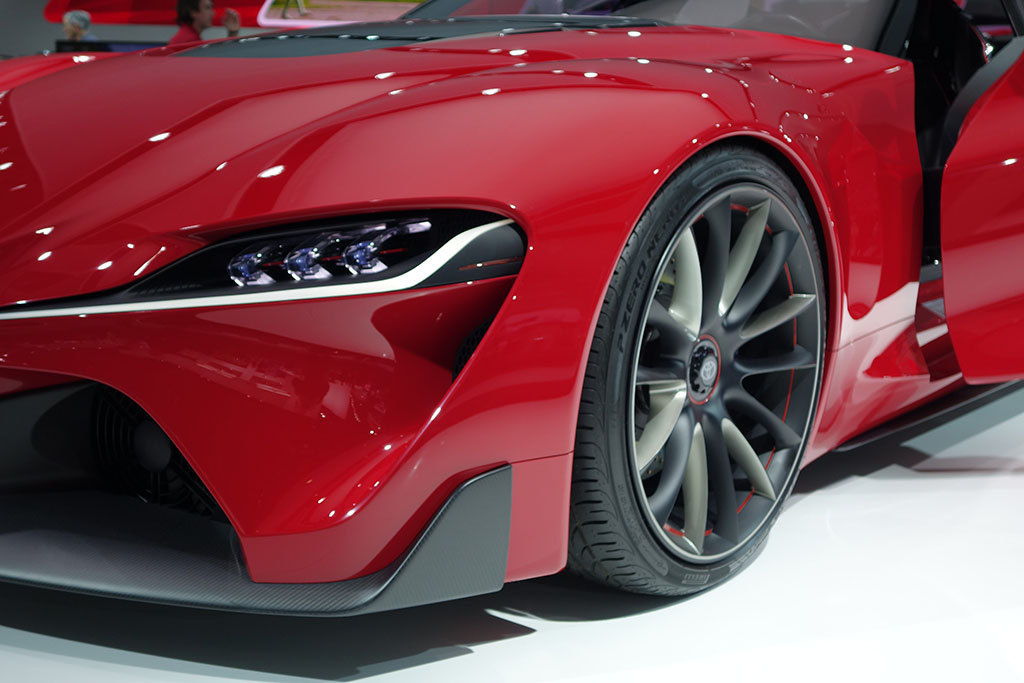 Anyway, this is just a very small sample of all the pics I took. I spent over four hours walking the floor at Cobo Hall that day, and I was pretty beat by the end. So – was it worth it to fly all the way from San Diego just for the sole purpose of seeing this show? Absolutely. And I plan to do it again next year!